The city of Wiesbaden stands in the south at the foot of the Taunus, a mountain range. The city center is only 5 kilometers from the Rhine, but only the southern suburbs of Wiesbaden reach the banks of the river.
This city is not just the capital of Hesse, but also a well-known, internationally recognized German spa resort. Local healing springs were popular among the ancient Romans, but intensively developed as a resort, the city began only in the 19th century.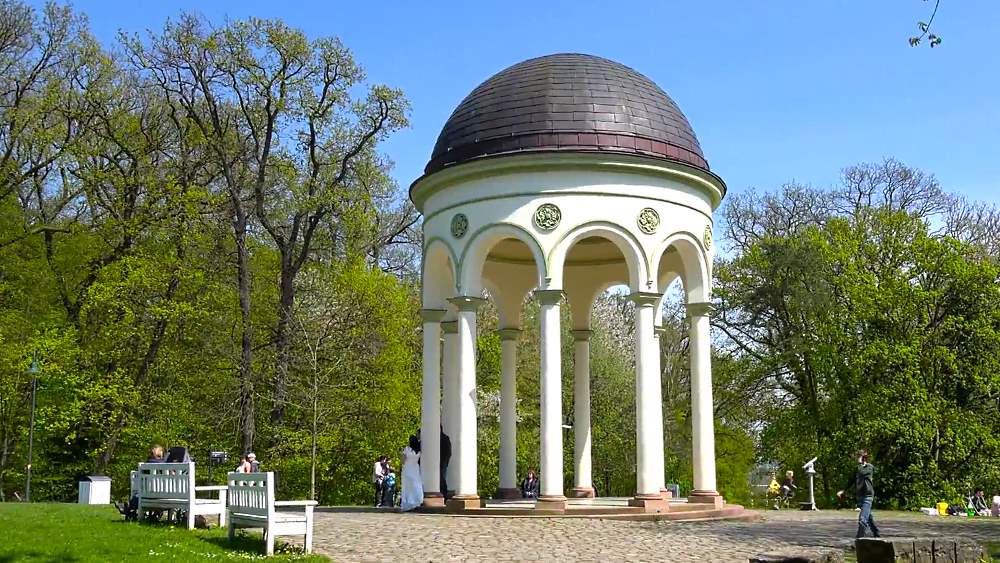 German emperors and Prussian kings were treated and rested here. Brahms, Goethe, and Dostoyevsky were guests of the resort.
In total, Wiesbaden is located 27 healing springs, whose water temperature reaches about 65 degrees. The most powerful one, Kochbrunnen, produces up to 500,000 liters of sodium-chloride water every day.
The Kursaal, designed by the architect Friedrich von Tirsch and built in 1907, is considered the center of Wiesbaden's spa life. The portico with six bulky Ionic columns bears the inscription "Aquis Mattiacis", the ancient name of the resort. And on the square in front of the kursaal there are colonnades – the southern one in front of the theater building, and the northern one decorates the pavilion, where the water from the Kochbrunnen spring comes.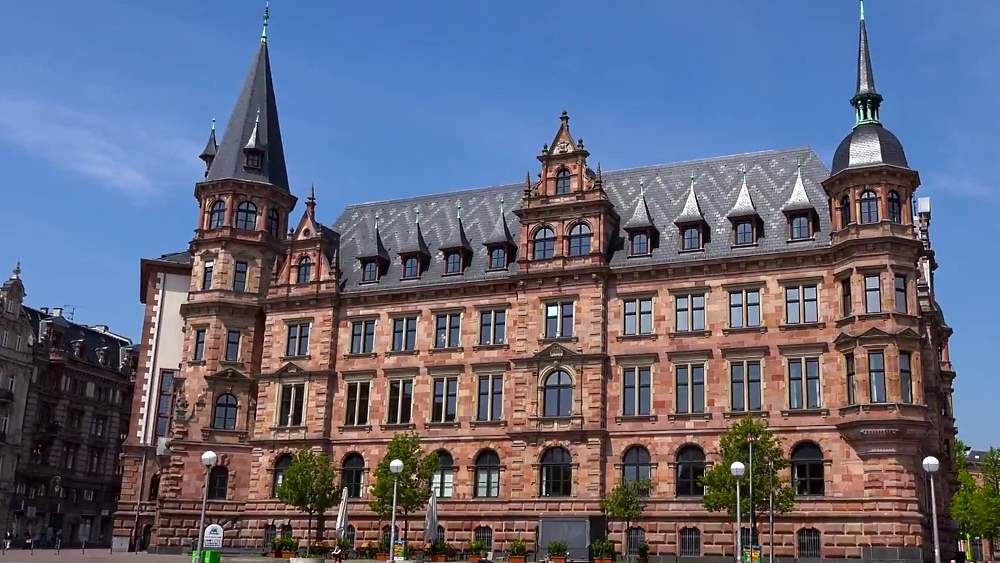 The Hessian Landtag, or to put it simply, the land parliament, sits in Stadtschloss Palace, first owned by the Duke of Nassau, and afterwards passed into royal and now state ownership.
To the north of the city towers Neroberg, a mountain to the top of which takes tourists for just 1 euro funicular, unfortunately, in winter it does not work.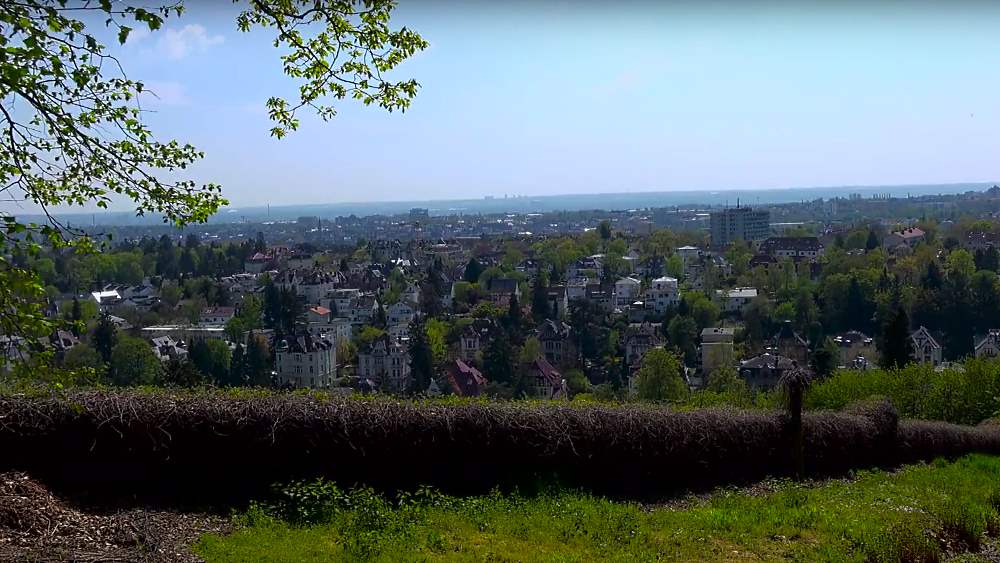 On the mountain stands the Russian Orthodox Church by architect Philip Hofmann. For some reason it is often confused with the Greek chapel. This five-domed church serves as the tomb of the Grand Duchess and Duchess Elizabeth, daughter of Grand Duke Mikhail Pavlovich. The mountain also has an "observation temple" from which you can admire a magnificent panorama of the Rhine valley and the city of Wiesbaden.