The Indian state of Goa stretches along the western coast of the country, next to the Indian Ocean. Geographically and historically it is divided into northern and southern parts. Where is the best place to rest in Goa? Let's try to figure it out.
North and South Goa are separated by the Zauri River. The state's infrastructure is also divided along this geographic line. In the north and south, indeed, prefer to vacation completely different categories of tourists.
North Goa and South Goa are different energetic and atmospheric charge, because in the north prefers to vacation young people, and in the south – wealthy couples with children.
Discussions about where to vacation in Goa do not cease even today. It all depends on your temperament and what you want to get out of a vacation in this blessed place. In the end, where best to go to Goa, you decide.
North Goa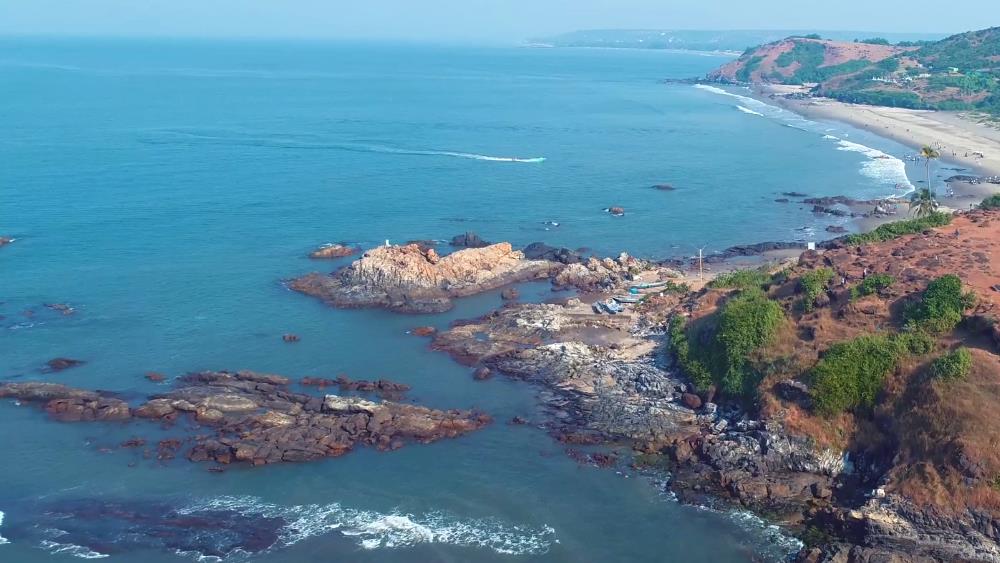 This place was opened for recreation in the 1960s by representatives of the hippie movement. And today North Goa is preferred by lovers of hiking, raucous parties and discos until morning.
Here come those who are looking for new, extraordinary experiences and discoveries. It used to be a veritable Mecca for students, the laymen, worshippers of Hinduism, students of the Vedas, etc. The Beatles visited here in the '60s.
And where is the best place to vacation in North Goa? First of all, this part of the state is famous for its beaches, where there are always a lot of young people and other easy-going crowd.
Keep in mind that in North Goa there are no very expensive and modern hotels with service at the highest level. Here everything is much simpler and more democratic, closer to the average student. This is the difference between North Goa and South Goa.
If you're wondering where to go in Goa, in terms of vacation costs, it's certainly best in this part of the state. Here you can find the lowest prices and fully merge with the magnificent Indian nature.
Beaches of North Goa

Arambol
This is the calling card of the northern part of the state. Arambol is the most famous beach in North Goa, so it is always crowded. There are cafes, bars, inexpensive hotels, stores and stalls.
On Arambola there is a great market called Drum Circle. Here every night the local youth hang out and watch the sunset. One of the best places to have an inexpensive vacation in Goa.
Mandrem
And this beach is most often chosen by honeymooners or families with toddlers. There are many small lagoons – natural pools with sea water, where you can bathe the children, and they love it.
Mandrem is one of the best places to stay in Goa. In addition to inexpensive infrastructure, it offers tourists the magnificent sand, gentle seabed with almost no stones and an extraordinary sunset in the evenings.
Morjim
This beach is also called Moscow-beach, because. Most of the vacationers here speak Russian. The dishes and drinks served in local cafes and bars are dominated by authentic Russian cuisine. And the music is purely domestic.
On this beach in Goa is best to rest the Russians, but you should remember that it is considered quite expensive. But on Morjim you can go windsurfing or kiting – the weather is favorable.
Calangute
This beach in North Goa has the most developed tourist infrastructure: cafes, bars, restaurants, hotels, sun beds, umbrellas, etc. The beach is in perfect compliance with all modern requirements.
Kalangut beach is always full of holidaymakers, you can do water sports or just bask in the sun. Tourists will enjoy the fine and clean sand, gentle bottom and clear sea water near the coast.
Candolim
This beach is the perfect "golden mean" for those who can not decide where to go to Goa. In its spirit, Candolim is closer to South Goa. It is comfortable, sophisticated and secular, and has a tourist infrastructure.
But prices here are still lower than in the south, and the service is of a high level, so you can rest comfortably for couples who do not have high incomes.
South Goa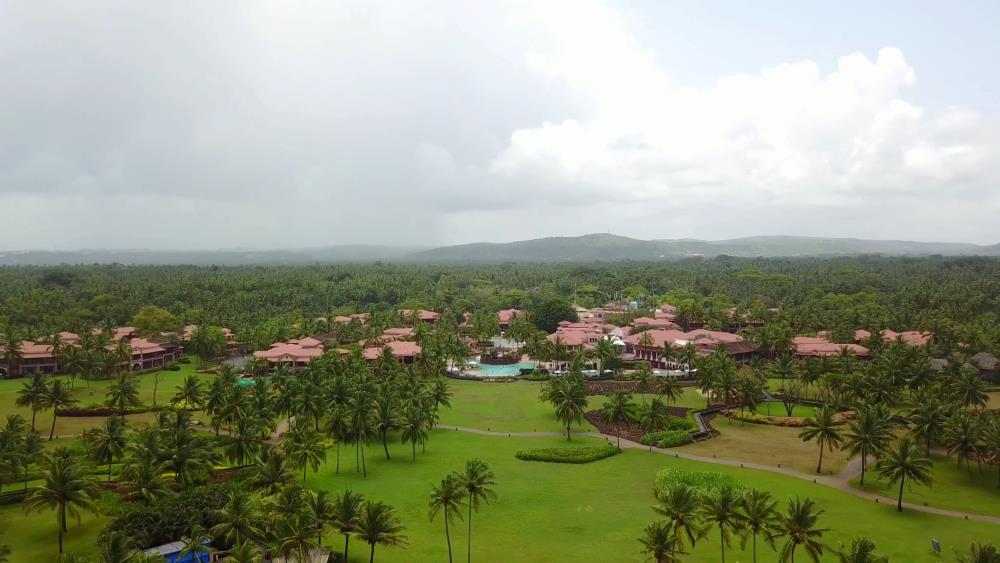 It is believed that the south of the Indian state of Goa is intended for recreation respectable tourists. Affluent and mature enough people in India is better to go on vacation in South Goa.
North and South Goa differ in the size of the wallet of tourists and the quality of services provided. South Goa offers every opportunity to be filled with dignity and comfortably indulge in contemplation of the world around you.
In contrast to the North in South Goa, you can visit the world-class beaches with pure white sand and ultra-modern infrastructure, to stay in a five-star hotel, to get all possible additional services, etc.
Many wealthy families with children and elderly couples vacation here. In South Goa you won't find noisy and round-the-clock fun, not that kind of audience. But do not be alarmed, this is not a boarding house for pensioners, parties, discos and parties here too.
Beaches of South Goa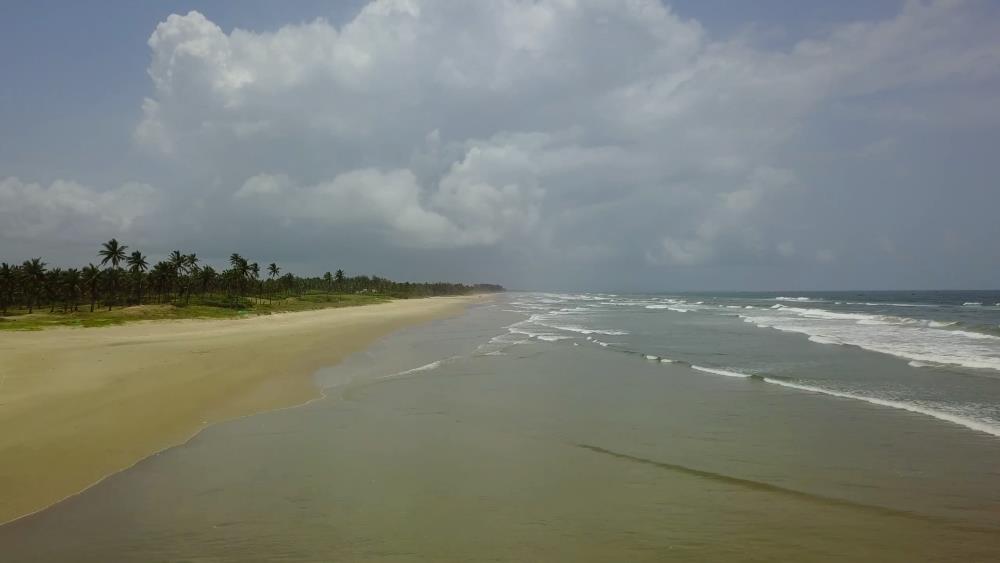 Colva Beach
A magnificent beach, lasting almost 25 km. This is the best beach in all of Goa. It is not at all dangerous for children, because. has a gentle bottom and a slow current. Here you can choose a five-star apartment or a small guest house.
Colva Beach is characterized by an amazingly vibrant nightlife, there are many nightlife venues that entertain the local public, has its own night market. For fun, it's North and South Goa together.
Cavelossim
Snow-white sand, palm trees, and expensive villas – that's Kavelossim beach. Here tourists are offered a huge number of entertainment and performances. This is a favorite place for diving fans.
From this beach begins excursions to the monuments and attractions of the state of Goa and all of India. Many people will enjoy walking on the sea with dolphins. On Kavelossim is the world famous disco club Party Zone.
Majorda
And this is the best resort in Goa, and the magnificent beach with its white and soft sand and unique tropical scenery is named after it. If you have a question: which resort to choose in the south of Goa, of course, Majorda.
In local cafes and restaurants you can enjoy plenty of Indian cuisine, there are Russian-speaking guides, a lot of Indian and world music and dance, offering SPA-services and activities of any kind of sport.
Palolem
And this beach is quite small in size, but it is interesting for tourists with its bungalows and Indian-style pleasure boats. Palolem is located in a small bay, so it is always quiet: no wind and coastal waves.
Tourists are offered traditional water activities and sports. The beach is very clean and well maintained, running a few cozy cafes. Tourists have a choice of hotels, mestes and simple bungalows.
Cooking
A very exquisite beach with excellent views of tropical nature, where there are no noisy crowds and raucous entertainment. Here you can ride a bike or watch the life of dolphins.
There are very expensive hotels on the Varka above the European average class, the service offered is absolutely in line with the prices. The beach and resort are designed for couples or single tourists aged 45+.
South and North Goa – where to vacation?
If you are going to India for the first time, choose North Goa to get a closer look at Indian nature and real Indian life. Here you will feel the freedom from the constraints of civilization, feel the youthfulness of body and spirit.
If you have had enough of the resorts of the world and want to relax in comfort in a truly paradisiacal place, enjoy its nature, find extraordinary entertainment or completely disconnect from the world, feel free to go to South Goa.