Phuket is often called the Pearl of the Andaman Sea, and not without reason, as there are many things and places to see that are a must.
These include natural creations such as magnificent islands, wild jungles, and mangrove forests, as well as many cultural and historical sites: zoos and farms, national parks, temples and shrines. Seeing all the places in Phuket can easily take several days of vacation and distract you from just lying under the gentle Thai sun.
Phuket Beaches
Along the entire west coast of the island you will find a lot of great places for beach vacations. Each has its own individual character; some are crowded, others are quiet and secluded.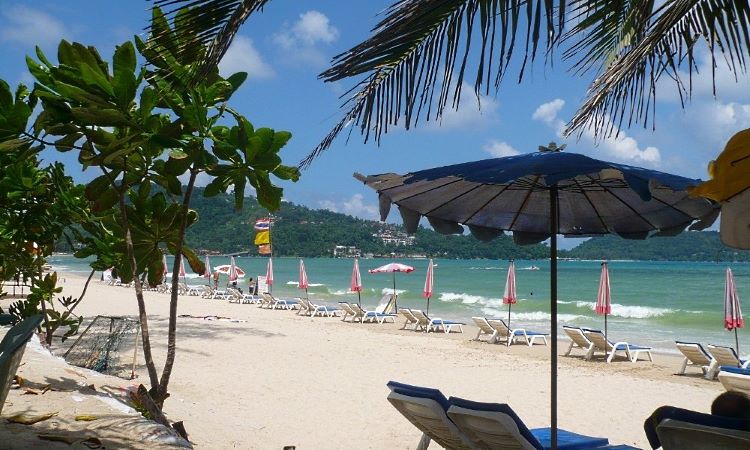 Patong Beach is probably the most popular among tourists. There is a lot of life here, day and night, every fashionable woman can arrange a great shopping.
Near Phuket are the magnificent beaches of Phi Phi Don and Phi Phi Phi Lei, which are immortalized in guidebooks around the world. Here you'll find plenty of beach activities, and on the way you'll see the magnificent limestone karst cliffs that rise steeply out of the water. Don't forget to review the movie "The Beach" with DiCaprio, because it was filmed here. Currently, Phi Phi Islands are one of the most popular destinations in the Andaman Sea, second only to Phuket.
Pang Nga Bay, or James Bond Island, originally known as Ko Tapu is part of a national park. It became famous in 1974 for the movie "The Man with the Golden Gun" and instantly became a landmark not only in Phuket, but also in the whole of Thailand.
Gardens, Zoos, and Farms
Phuket not only boasts rich natural beauty, but also dozens of interesting gardens, zoos and farms. They are a great distraction from the measured beach vacation, presenting you in all the beauty of flora and fauna of Asia.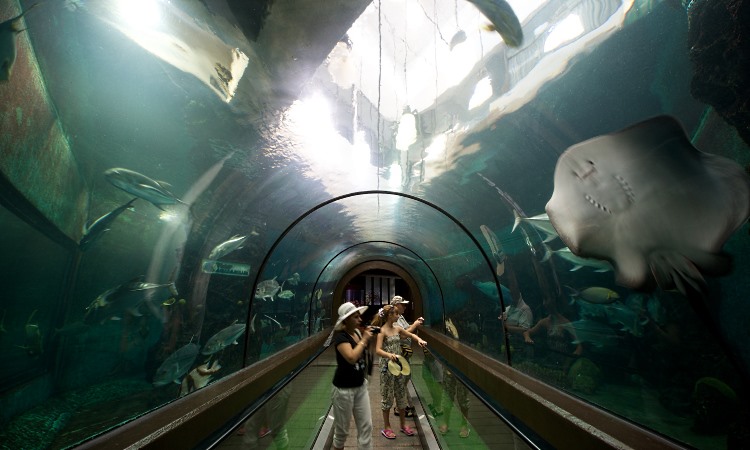 Southeast of Phuket City in Kapan you will find a fantastic oceanarium. Here you will see moray eels, angel fish, lionfish, sharks and many other species of marine life. At the same time, the oceanarium is the main center for breeding endangered species of sea turtles, as well as a marine biological station.
Founded in 1990, the butterfly and insect garden is supposedly the largest and oldest in Thailand, and specializes mainly in breeding and preserving species. At any given time, you'll see about 8,000 butterflies bred right here. Every year thousands of them are released into the wild, where they continue to breed naturally.
The garden also has an interesting silk museum, and here you can observe insects in all stages of their life cycle, which takes about 4-6 weeks.
Another pavilion of this farm contains dangerous insects that you will see behind the glass. There are scorpions, stickworms, and various bugs. Impatient tourists are better to consider the butterflies.
The Phuket Zoo is the most visited zoo on the island. Its main attractions are the daily shows with crocodiles, monkeys and elephants, which are extremely popular with tourists. This is where you can see how the trainers put the head into the jaws of the crocodile.
Like most zoos in Thailand, its emphasis is primarily on entertaining tourists, and Phuket has a dual pricing policy where foreigners pay significantly more than the native population.
Temples and religious attractions in Phuket
In Phuket you will find many Buddhist temples, shrines and other religious sites. They are scattered all over the island. But you don't have to go to all of them. The main Buddhist attractions in Phuket are the Big Buddha Temple and Wat Chalong Temple.
An imposing 45-meter statue of Buddha can be seen from many high points on the southern tip of Phuket. The statue itself represents the rich spiritual heritage of Thailand and is a worthy and impressive place to visit. The road to the statue goes along a winding mountain road. You can stop at many roadside restaurants along the way, and you'll encounter some great vantage points. It is advisable to visit the Temple of the Big Buddha with a group, but the most daring can also go on a scooter.
There are about 30 temples in Phuket, but Wat Chalong is without a doubt the greatest, most elaborate and most visited Buddhist temple on the island. This beautiful building plays an important role in the island's turbulent history.
The building is impressive with its unconventional tall central pagoda. As you climb up, you will be rewarded with a magnificent view of the Big Buddha Temple and the surrounding hills.
The best time to visit the Temple is either early in the morning or at the end of the day, since it is during the daytime that many tourist groups visit the Temple. Be sure to wear clothing with long sleeves and pants or a skirt to the floor.
Monuments of history and culture
Phuket has been lucky enough to preserve its past, reflected in various monuments and museums.
You must see the old town in Phuket. There are many Chinese stores preserved here where you can find food, fabrics, and various goods. Many of these stores are still owned by Chinese families who have lived there for over 100 years.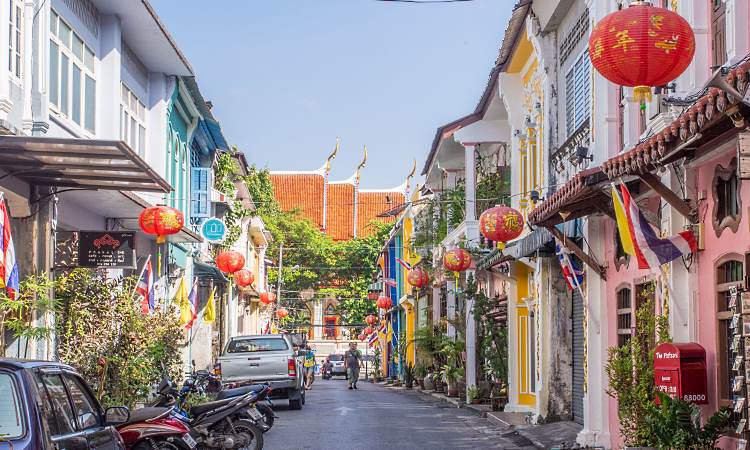 Not far from the old town is the government quarter, which includes the old Phuket courts and prisons (which is still in use today and can be visited as part of the tour). You will also encounter small temples that are a prime example of Chinese Taoist shrine and they are definitely worth a visit as well. It only takes a few hours to walk through the old town, and it is sure to make a good impression on you.
In the southern part of Phuket in Rawai there is a settlement of sea gypsies. The Sea Gypsies, also known as Chao Lei, have their own distinctive language and religion, but they have no writing.
Sea Gypsies are traditionally experts at swimming and diving. There are many fish restaurants and markets with fresh fish in Rawai.
There are also small stores where you can buy various souvenirs.
The Phuket seashell museum boasts an impressive collection of over 2,000 species of seashells. There are ancient fossilized shells, and some very rare exhibits, such as the largest gold pearls in the world.
The Talang National Museum contains many unique exhibits and artifacts, especially regarding the famous Battle of Talang and the two local heroines immortalized in a monument nearby. Here you will find a wealth of information about Phuket's rich daily life, and many exhibits that cover the island's tin mining period and Chinese heritage. An impressive statue of the Hindu god Vishnu is on display in the main hall. It was found by Pang Nga in 1900, but dates back to the 9th century AD.
National parks and waterfalls
Phuket has stunning natural landscapes, which fortunately have not been completely destroyed due to heavy tourist activity. National parks have become a haven for preserving corners of wildlife, and contain spectacular scenery and an abundance of plants and animals.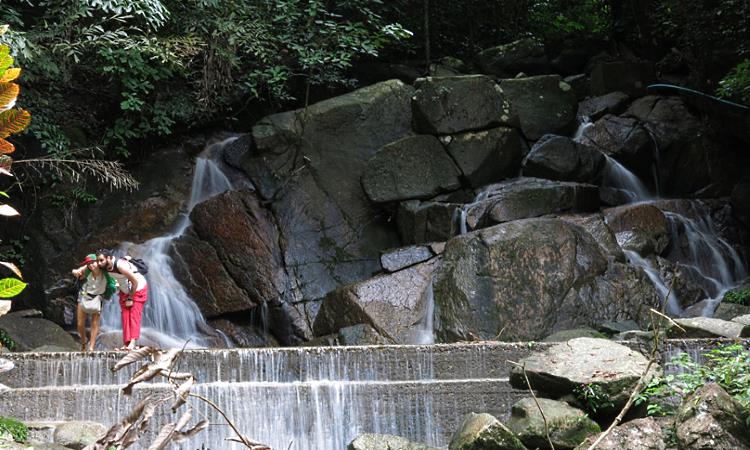 Khao Phra Theo National Park covers 22 square kilometers in the northern part of Phuket and protects the island's remaining rainforests. It includes a couple of quite impressive waterfalls, as well as Khao Phara Peak (422 meters). The lush forests protect gibbons, wild boars, the Malay bear (on the verge of extinction), deer, pythons, lizards, and many colorful tropical birds.
The park is a quiet and pleasant place to take a break from the bustling life of Phuket resort.
Sirinath Marine National Park is located on the northwest coast of the island, fairly close to Phuket airport. It covers 90 square kilometers, 68 of which are water and 22 are land. The park protects beaches that are egg-laying sites for endangered turtle species.
The northern part of the park is home to evergreen mangrove forests, which can only exist in a mixture of salt and fresh water. Tangled tree roots protect the area from coastal erosion and form a unique ecosystem. It is home to quite rare species of animals, including varanas, snakes, various crabs, clams and exotic species of birds. The trails are equipped with various signs with information about local flora and fauna.
Katu Falls practically dries up during the hot season. But at other times you will enjoy its gracefulness and the cool water flowing into a bowl at the foot of the cliff. Admission is free. Anyone can swim here. Nearby there are restaurants and sell souvenirs.
Ao Yon waterfall is little known to tourists, but it is very nice to swim in it in the sweltering heat. At the bottom of the waterfall is quite deep, and to get to it is not easy, because you have to walk up a steep ascent over sharp rocks. Therefore, wear sturdy shoes when walking. Ao Yong is located just off the beach at Cape Panwa.