People who are tired of the grayness and drudgery of everyday life go to Goa. This place is completely different from Turkey, Egypt or luxurious European resorts, here in front of tourists a completely different reality. India's smallest state captivates travelers with its riot of bright colors and beautiful natural conditions for a measured leisurely vacation. In addition, there is quite a variety of entertainment for literally every taste. What to do in Goa? Before the trip, think through the cultural and entertainment program, and you do not have to be bored for a minute!
Goa vacation
The picturesque state is located on the west coast of India. It resembles a tropical paradise, a revived picture from the advertising brochures of travel companies. Lush crowns of exotic palm trees, snow-white beaches, crystal clear waters of the ocean – it is impossible to remain indifferent to the surrounding scenery. This paradise is suitable for families, active tourists and those looking for unusual entertainment.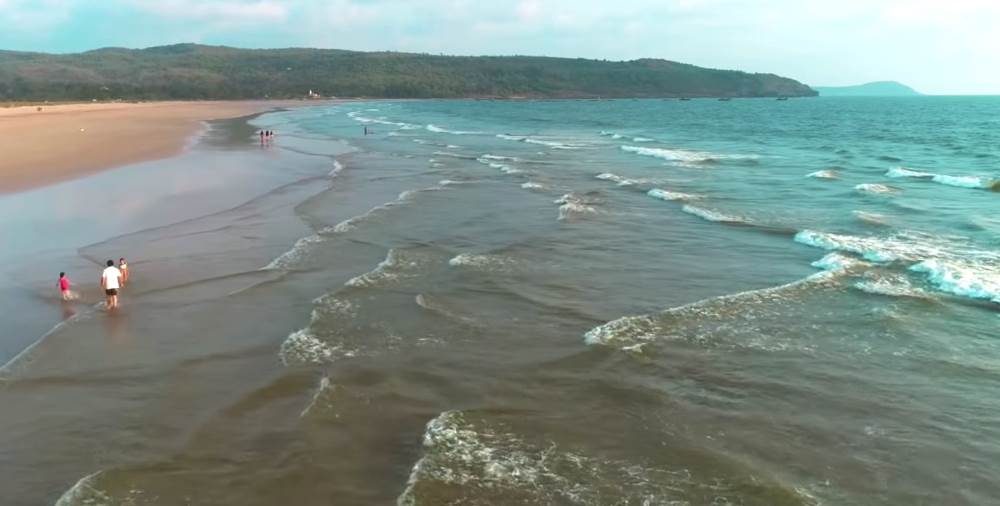 Compact Goa is divided into two districts:
South, where the rich people who prefer to stay in expensive hotels, eat in luxury restaurants and visit private clubs;
North is a favorite place for young people, offering more democratic prices and recreation in the style of "bounty".
The unit of currency in Goa is the rupee. Foreign currency can be exchanged for local money at exchange offices located at the airport.
Holiday options in Goa
If you have to vacation in Goa, be prepared that excursions and other recreational activities are not welcome here. You will have to organize your own leisure time. Coming to this Indian resort, travelers can choose several vacation options. What will be useful for tourists in sunny Goa?
Passive time on the beaches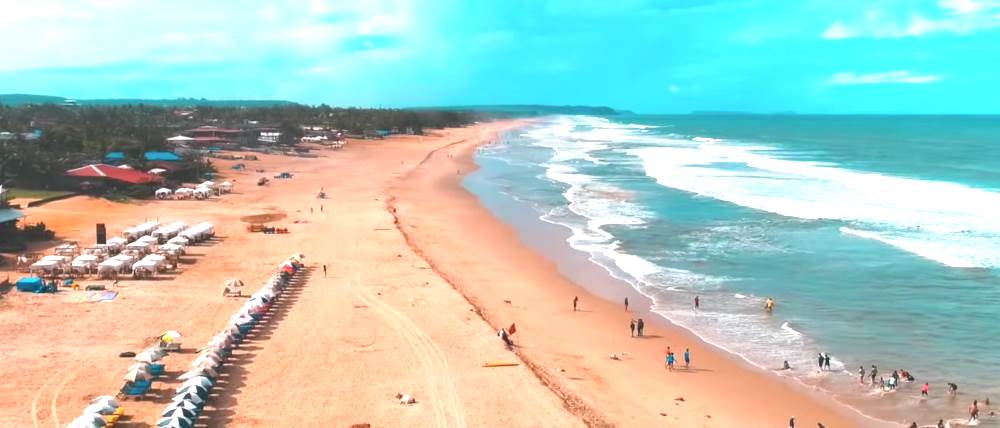 What could be better than sunbathing on beaches strewn with fine white sand? Stock up on sunscreen and have a few days of complete relaxation on the ocean. Near the beach areas there are small cafes, where you can quickly grab a bite to eat while admiring the bright colors of nature.
Water sports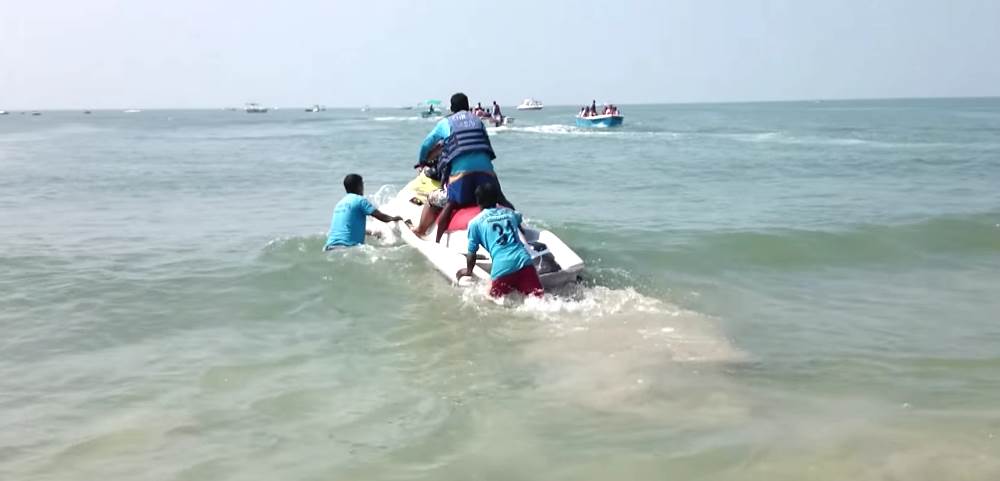 Want to have some fun? Take up water sports. On the beaches of Colva, Candolim, Baga and many other organized boating and water-skiing, jet skis and kayaks. You can also book an extreme parachute flight over the ocean.
Diving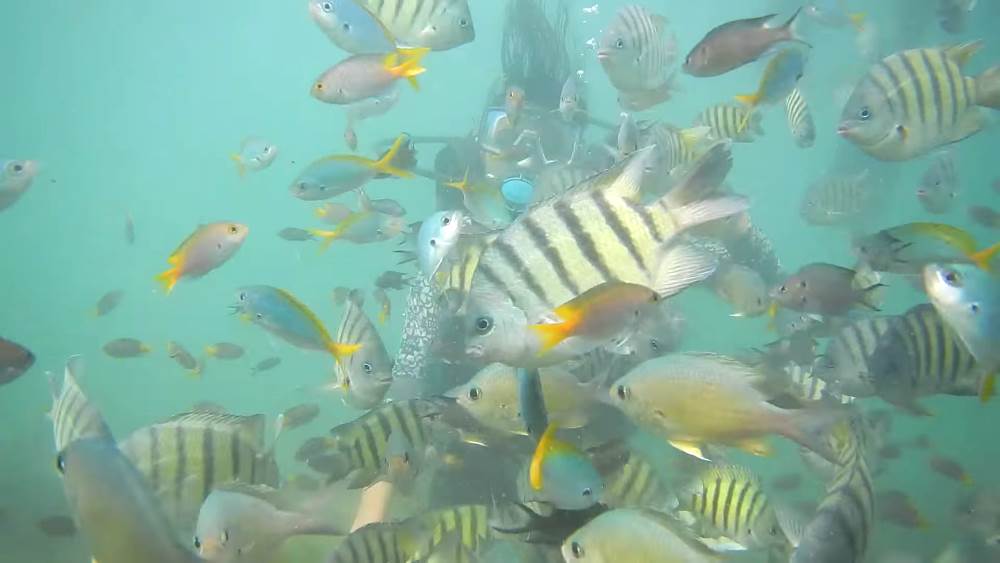 For beginners in Goa, there are special schools that teach scuba diving skills. The biggest diving center is opened in Bogmalo, where exciting underwater excursions are arranged for beginners and professionals.
Gastrotour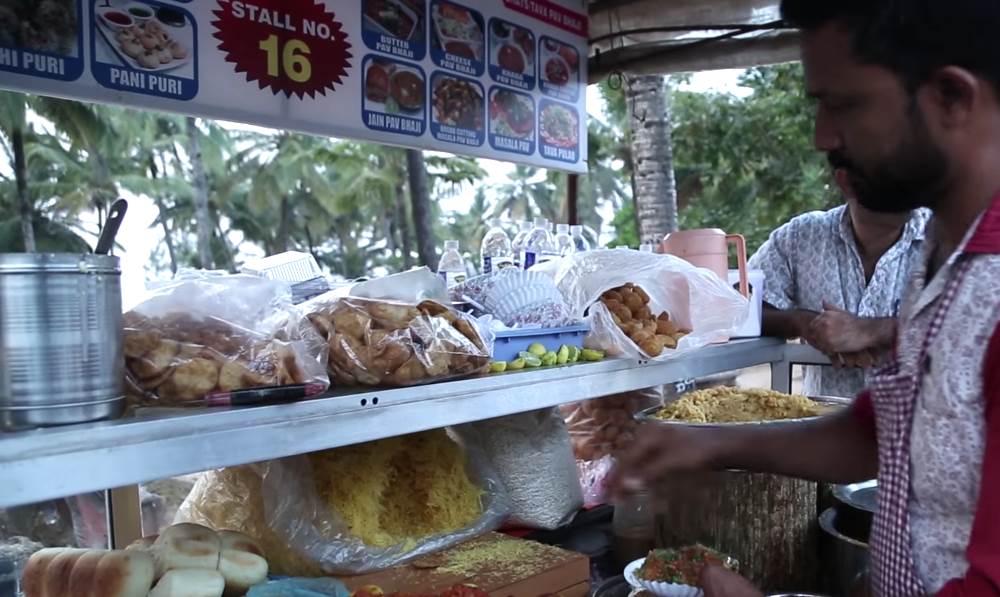 The real entertainment, which will bring a lot of pleasure, will be a trip to local cafes and restaurants, where they prepare dishes of Indian and Asian cuisine. Here tourists will discover hundreds of different tastes and get to know the most amazing delicacies. Want to know what durian smells like, how lobster is cooked by Indian chefs, and if it's true that local dishes light your mouth on fire? Hurry up with a visit to Goa and discover India in a completely unexpected way!
Learning about the history of the state of Goa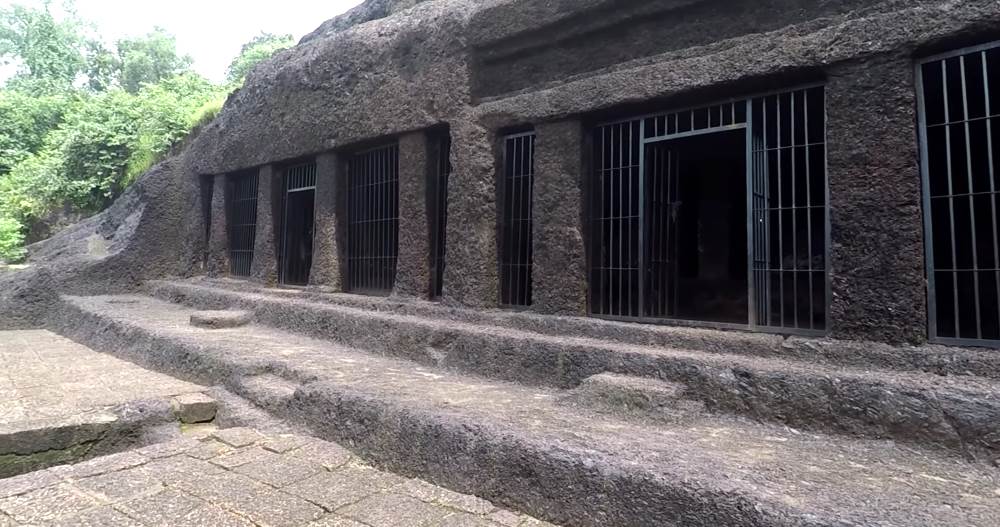 Almost every town in Goa keeps interesting historical secrets or is a real architectural marvel. Tourists are always fascinated by the irresistible identity and all the corners of the Indian state. Before your trip, stock up on travel guides and make an interesting itinerary that covers the highlights of this part of India.
What monuments of history and culture are worth paying attention to:
The Largo da Igreja architectural complex and the Church of the Immaculate Conception in the state capital, Panaji;
Friday bazaar in Mapusa;
to the unique Pandaw Caves in Margao;
to the Museum of Naval Aviation;
The Bon Jesús Basilica, which is the finest example of Baroque architecture in the country;
The old Braganza House, which preserves a collection of antique furniture and interiors that belonged to the Portuguese colonizers;
the forts of Aguada and Alorn.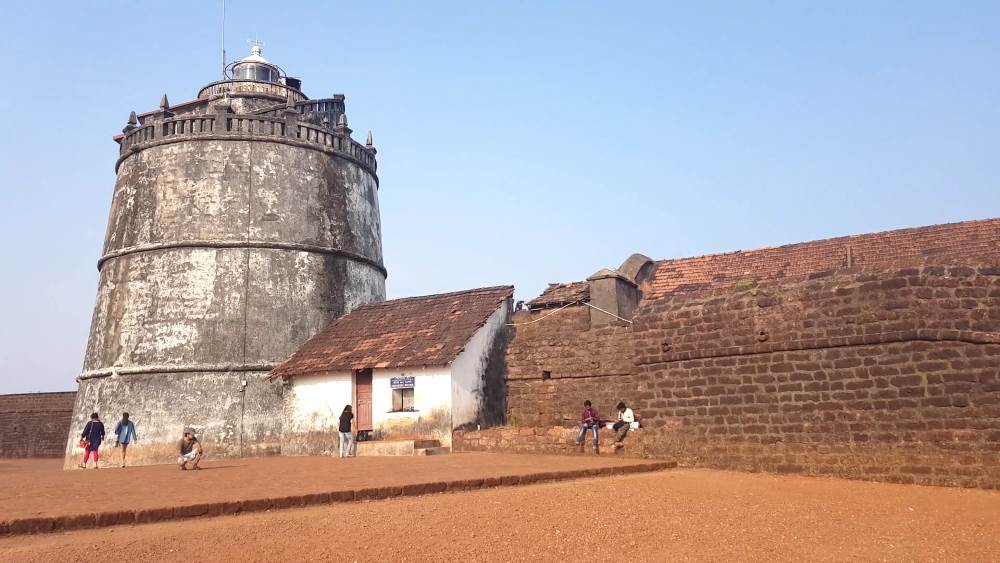 This is not a complete list of architectural monuments that can be seen in Goa. There are numerous diverse museum exhibits that allow visitors to India to learn more about the culture and mentality of a distant country. It is impossible to ignore the beautiful religious buildings, temples and cathedrals built several centuries ago. There is a lot to see in Goa, so the vacation will not seem boring for a minute.
The best unique entertainment in Goa
They come to Goa for a memorable and full of unforgettable experiences rest. To make a trip to an exotic resort memorable for a lifetime, travelers are advised to do something completely unexpected here. What entertainment should definitely be included in the entertainment program: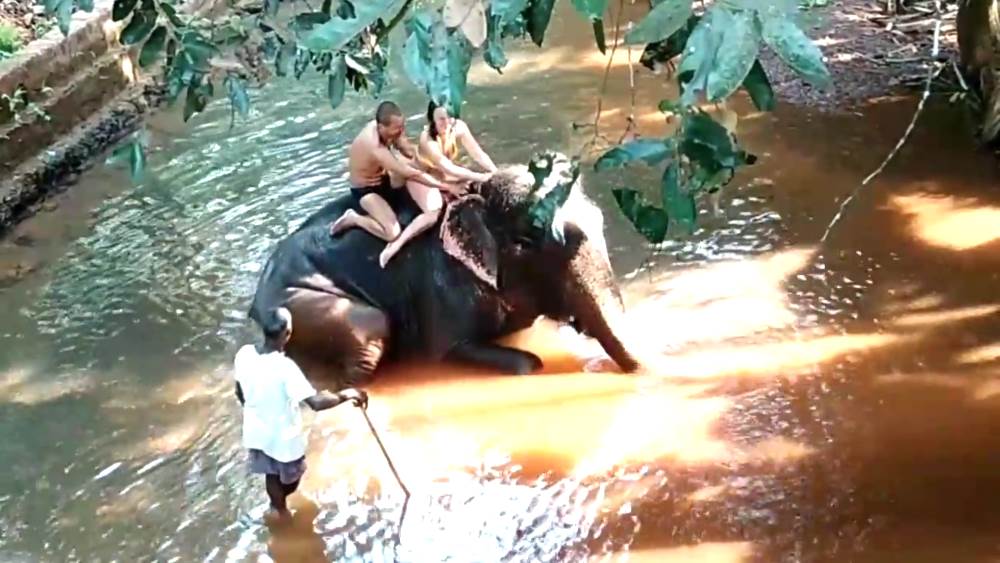 Riding on giants – Indian elephants tamed by man;
Vedic wedding – be a part of the wedding ceremony, held in accordance with the ancient traditions of the local people;
yoga classes, allowing you to learn from the experience of real masters of world renown;
shooting in Indian cinema – quite often advertisements for the recruitment of novice actors for filming in the extras can be found in cafes or on street posts;
drum lessons.
5 things you shouldn't do in Goa
India is a rather exotic country for the European tourist. To make sure that your Goa vacation does not turn out to be a tragedy, experienced travelers recommend adhering to the following rules.
Don't try anything unfamiliar. In the first days, try to eat familiar foods, and trying something new, do not eat too much at once and watch closely how your body reacts.
Don't drink tap water – buy bottled water for drinking and brushing your teeth.
Do not give alms to child beggars. There is a risk of spending a few hours in the company of hordes of screaming kids asking for alms – they won't leave the tourists without handouts.
Do not touch the Indians, particularly aggressive locals treat petting children on the head – a sign of attention, they regard as an attempt to bring spoilage.
If you bought a T-shirt that says "I love Goa," don't wear it in the state. For local Indians it is a kind of sign that you can be laughed at and deceived at any opportunity.
While vacationing in Goa, do not get carried away too cheap alcohol and drink high-degree drinks only locally produced.
5 things to do in Goa
In order to vacation at one of the best Indian resorts in memory only from the positive side, you should try to fill every minute of your stay in the country with joy. While vacationing in magical Goa, be sure to do a few things.
Buy souvenirs at local markets. No other store will surprise you with such an original and unusual assortment, which can boast the Indian bazaar. Here the prices of fabrics, jewelry, shoes and utensils are really penny prices, for just a couple of rupees you can buy the most real treasures. Be sure to bring your loved ones handkerchiefs, saris, beads of natural stones or gold.
Get a tattoo. In Goa, masters of body painting will decorate any part of the person with original ornaments using black henna. Mehendi looks stunning, it's not harmful to your health, and the drawing itself goes away without a trace in 1-2 weeks.
Attend a semi-legal trans party. This event attracts thousands of tourists who want to witness a truly extraordinary spectacle.
Visit an Ayurvedic center, where after just a few treatments you can feel happier and healthier. There are many such organizations open in Goa, so there is no problem with the choice.
Meet the order on the oceanfront. Watching the sun hide behind the horizon, coloring the water surface in hundreds of shades will appeal to all romantics! This breathtaking spectacle has ancient roots and is one of the rituals of Hindu traditions.
India hospitably welcomes tourists from all over the world. There live here quite good-natured people, always smiling and ready to help. You will have only happy memories from your trip to Goa! This world is truly fascinating and surprising, after it is quite difficult to return to reality.