What to bring from Goa? You can brag about pictures of you sunbathing on a magnificent Indian beach, windsurfing on the Arabian Sea or visiting an ancient Hindu temple, but buying a keepsake is still more interesting.
Any tourist trip necessarily involves shopping. Want to leave a memory of the country and rest in it something original, to remember this wonderful time for life.
The Top Buying Things Tourists Take Back from Goa
India is a hot, sunny, fairy-tale Oriental country, which for centuries never tires of impressing Europeans with its bright colors, unique flavors and amazing music.
Wondering what you can bring from Goa, wander through the local markets, national shops, souvenir stores, look at the goods offered and decide what you want to buy.
A rough list looks like this:
Ayurvedic cosmetics.
Ayurvedic medicines.
Tea.
Henna.
Spices.
National Clothing.
Jewelry.
Textiles and carpets.
Souvenirs and gifts.
Choosing gifts and souvenirs from Goa among the great variety of proposals, you will definitely want to buy everything at once. Stop immediately and calm down. The Eastern market does not tolerate fuss.
A prerequisite for the purchase of goods in the East is to bargain in advance with the seller. Do not be shy, haggle, for the observance of tradition, he will penetrate you with respect and reduce the price by half, or even more.
If you have absolutely no excitement to beat the price at the Oriental bazaar, then go to the capital of Goa Panaji. There are many stores there with fixed prices for goods.
Ayurvedic cosmetics from Goa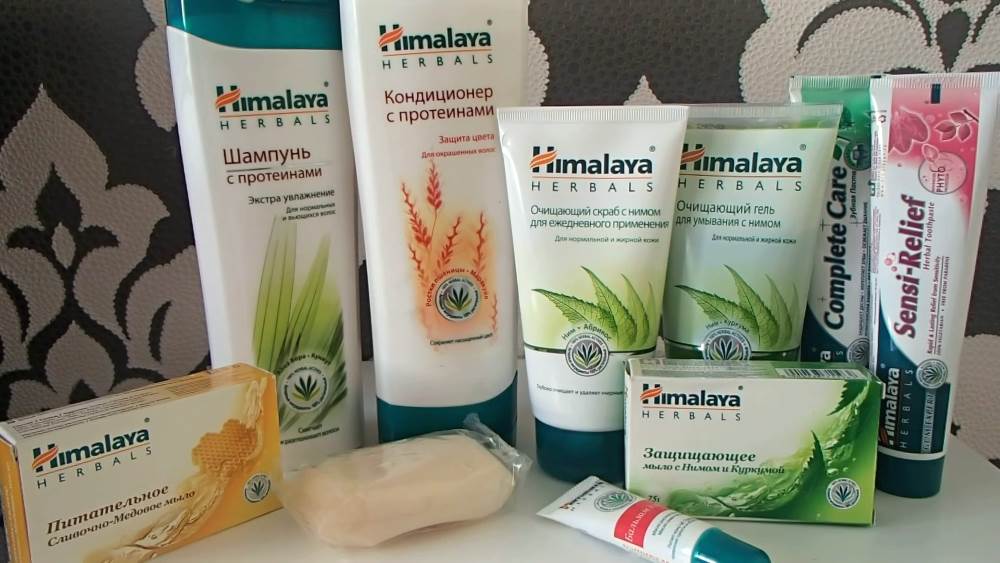 What cosmetics to bring from Goa? Any of us have heard about the famous Indian cosmetics, there is an enormous amount of it, but to get something really worthwhile is sometimes difficult.
Decorative and therapeutic Ayurvedic cosmetics are of special value. This is exactly what you can bring from Goa, no expense spared, you will definitely love it.
You can buy cosmetics in India several times cheaper than in online stores. It will not be difficult for you to find your way around the prices. One Indian rupee is approximately equal to the value of one ruble.
Coconut oil
This oil is a must-have on vacation in hot, sunny countries. It covers not only the skin, but also the hair, the oil makes them stronger and more beautiful. A 200 ml bottle costs only 60 rupees.
Amla oil for hair
The oil is based on the medicinal Indian gooseberry Amla, which simply works wonders and is therefore included in many Ayurvedic medicines. 200 ml of oil – 84 rupees.
Navratha oil for hair and massage
This oil can also be brought from Goa, as. It consists of a whole combination of local medicinal herbs, from the therapeutic effects of which the hair begins to grow quickly. The oil helps prevent hair loss. It costs 129 rupees for 200 ml.
Serums and creams from Biotique
This Indian cosmetics company produces skin and hair care products that are more effective and less expensive than global brands like L'OREAL. I advise you to definitely bring these cosmetics from Goa: gels, masks, tonics, gels.
Patanjali anti-wrinkle cream
It is a cream that stimulates the growth and renewal of skin cells, smoothes fine lines and wrinkles. It is recommended to bring from Goa cosmetics this cream for all ladies after 35 years. 50 ml – 150 rupees.
Vicco turmeric face cream
This cream is based on turmeric and sandalwood oil. The latter is considered an expensive component in cosmetics, but gives an incredible rejuvenating effect. This cream costs 199 rupees for 50 grams.
Toothpaste from Dabur Red
This wonderful paste is based on Indian red clay, medicinal herbs and clove oil. It is excellent for strengthening tooth enamel and eliminating bleeding gums. The price is 40 rupees per 100 grams.
Powders for facial masks
Amla Powder – 70 rupees per 100 grams.
Neem Powder – 60 rupees per 100 grams.
Turmeric Powder – 98 rupees per 100 grams.
Himalaya Shampoos and Balms
These shampoos and balms also have advantages over the popular global brands used in Russia. They make hair manageable and fragrant. These shampoos and balms are much cheaper.
Medicines from Ayurveda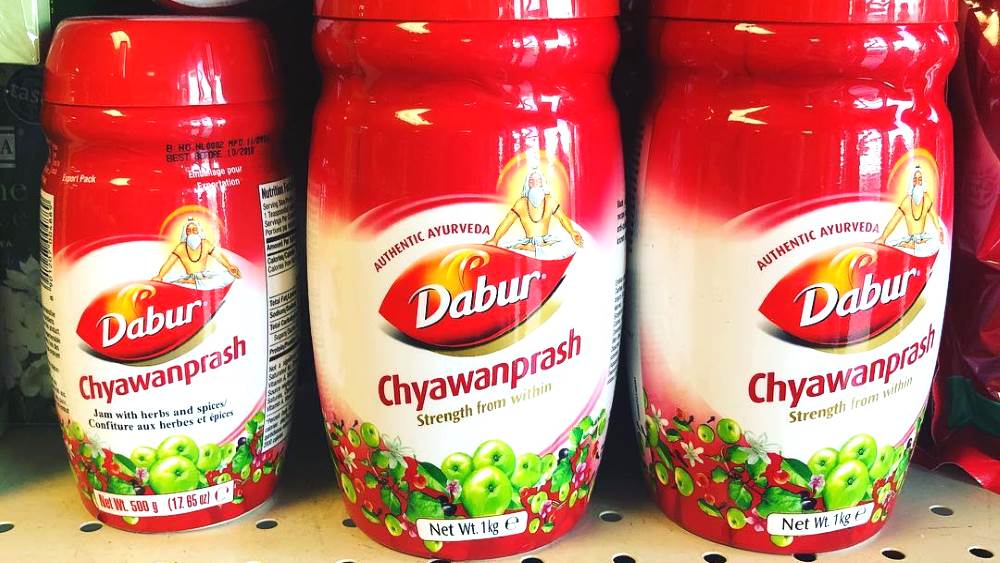 Ayurvedic medicines tourists take from Goa by the suitcases, and they are worth it. In India, in parallel with official medicine, traditional Ayurveda is very popular and effective.
Chyawanprasha
It is an immunostimulant that has magical properties. It contains amla, other berries and medicinal herbs. The remedy fights fatigue and helps in the treatment of many diseases. It costs about 400 rupees a jar.
Kailas Jeevan ointment
This ointment helps to heal wounds, bruises, burns, treats herpes, herpes, acne, etc. It has only natural ingredients and is very effective in the treatment. A 60g jar is 95 rupees.
Tulasi by Himalaya
A cough medicine that comes in the form of syrup and tablets. A bottle of syrup in 200 ml is 105 rupees. A great remedy that can be taken by an adult and given to a child.
Honitus by Dabur
Cough syrup, which includes honey and medicinal herbs. Also an excellent preventive and remedy for children and adults. A bottle of 100 ml is 76 rupees.
Indian tea
It is a symbol of India, which in reality does not always live up to the hopes and expectations placed in it. The selection of teas in India and Goa is truly enormous, but finding the real thing and not a fake is quite difficult for the tourist.
It is better to buy tea not in markets, but in supermarkets. Good tea should be packaged in the factory packaging. The best choice is Assam or Sarjeeling. Such tea costs about 350 to 1,000 rupees per kilogram.
Spices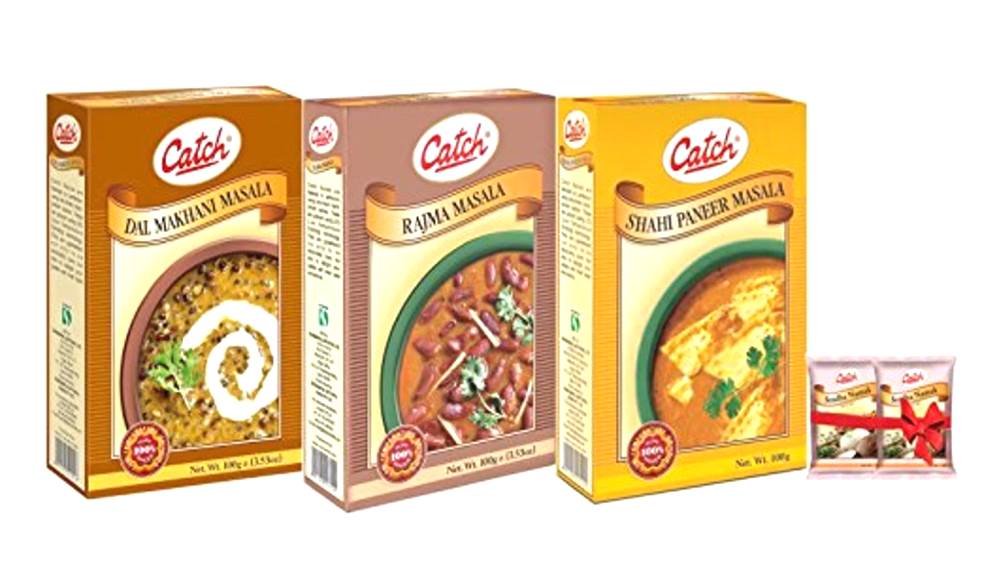 What spices can I bring back from Goa? The choice is extremely large; the whole of India is saturated with spices. For lovers of the cuisines of the world, you can lose your head here and start buying all the spices in a row. It is important to stop in time.
Good Indian spices should also have factory packaging, they are produced by world-renowned Indian firms – Everest, Mothers Recipe, Catch, MDH, Priya. You can always find them in local supermarkets.
Also excellent quality spices can be purchased directly from the plantations where they grow. Tourists are taken to such plantations as a local attraction. There are always stores there where you can buy spices. They cost quite a bit.
Henna
Many tourists bring natural henna from India. It is very high quality, so it is widely used in our country for hair coloring. Also in Russia, the Indian art of mehendi (mendi) – the application on the skin of bizarre patterns, temporary tattoos made of henna. Children will be happy to receive such a gift.
Clothing
Sari and Punjabi from India have long been mastered by Russian women as homewear. Indian costumes for Oriental dancing are also popular with us. All this beauty is better to buy not on the market, but in the stores of Panaji.
The quality of clothing made of yak wool from Nepal and trendy Kashmir stoles will please you. They are very inexpensive by our standards – about 600 rupees. Prices for clothes here are three times lower than in Russia, and they are worn for more than one year.
For bargain prices in the markets of Goa, you can buy clothes from world brands, sewn here with the scuffs. Local tailors will fix the existing defects, and the clothes you get for next to nothing.
India is famous for its cheap leather clothing. A quality leather jacket costs from 600 rupees. And great leather handbags, belts and gloves you can buy here for ridiculous prices. Such things should definitely be brought from Goa.
Jewelry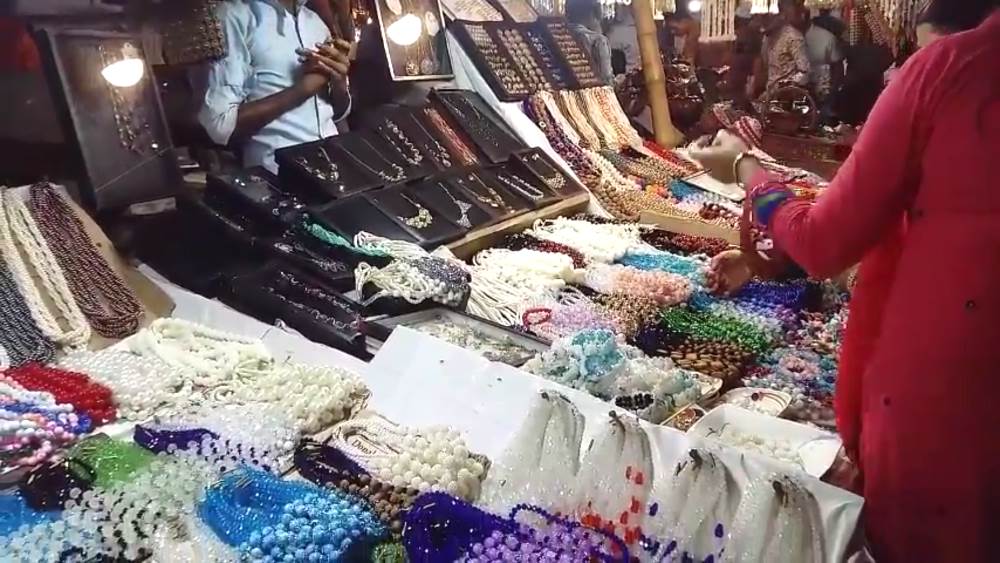 In India they are very fond of jewels, and they are cheap here. Therefore, many Russian women are simply buying them up in the markets and jewelry stores for themselves and as gifts for family and friends.
But beware, Indian jewels can be fakes made of inexpensive metals. However, the craftsmanship of the local jewelers is extremely high. Particular attention should be paid to products made of gold, silver and pearls.
And if you are not lazy and haggle, you can bring back from Goa, a unique gold ring or pendant for next to nothing. You won't find such cheap jewelry like that in India anywhere else in the world.
Textiles
Home textiles – a popular commodity among Russians, which are taken home after a vacation in Goa. The stores in Panaji offer excellent linens that retain their vibrant national patterns after many washes.
Local linen costs from 200 rupees, which is amazing for Russians. But remember, when washing, do not get too carried away, the water temperature in the washing machine should not exceed +30 Celsius.
In addition, in local markets and stores you can buy blankets in bright, cheerful colors with embroidery, stitching and national patterns of acceptable quality and low cost.
Looking at these blankets in a cold Russian winter, immediately think of the sun and the sea dear to the heart of Goa. They cost from 7,000 rupees and up, and if you haggle well, the price can drop to 1,500 rupees.
Carpets
Modern Indian rugs are made of wool, silk and cotton and have beautiful geometric patterns. If possible, they should definitely be brought from Goa. It's a great investment because. The carpets cost from 1,500 rupees.
Souvenirs and gifts from Goa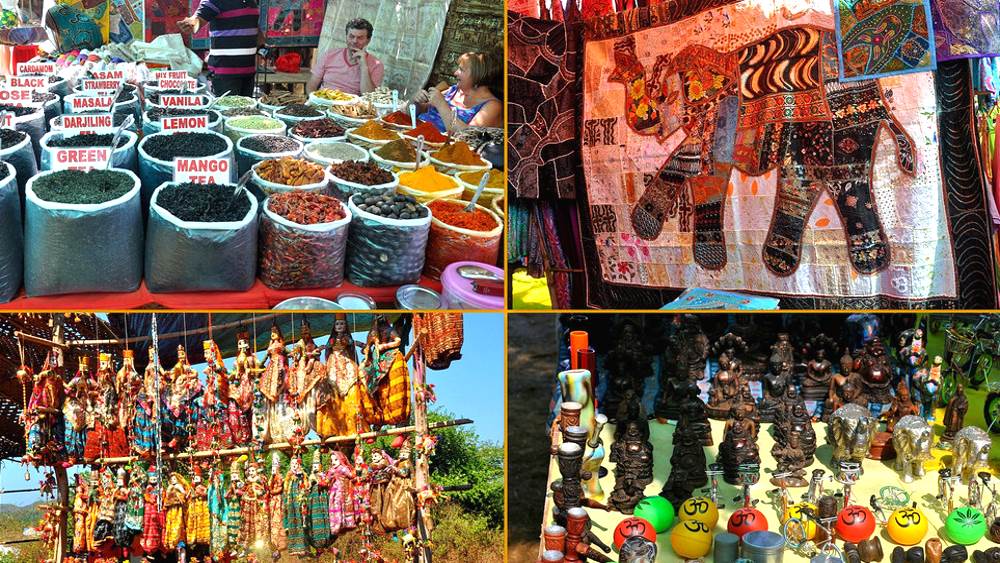 Souvenirs from Goa to your taste is not difficult to choose, but to find gifts for relatives and friends, will require a lot of time. So let's try to talk about the most popular gifts from India.
Souvenir elephants
The elephant is a symbol of India, like the bear in Russia. Local artisans make and sell elephants in local bazaars in wood, clay, metal, stone and papier-mâché. This souvenir from Goa is worth bringing back for sure.
Musical instruments
Local instruments can also be brought from Goa. There are especially a lot of drums on the market. However, we recommend buying them only on the advice of experts, not all drums are of sufficient quality.
There are singing bowls made of cast iron (600 to 3,000 rupees), bamboo bansuri, similar to European flutes (about 300 rupees), so loved by domestic musicians.
Statuettes of deities
As you know, Hinduism has many gods, each with several faces (avatars). From Goa, you can bring a statue of a deity that will bring its owner good luck, happiness and joy for only 60 to 300 rupees.
Fragrance sticks
Incense is another symbol of India. In Goa, you can find packs of fragrance sticks for 15 rupees; in Russia, they remind you of magical India. Such sticks as a souvenir or gift are the first thing tourists buy.
Paintings
Goa is home to many artisans who draw pictures in the traditional style on paper or cloth based on the plots of the complex and intricate Indian mythology. These paintings cost from 700 rupees.
What shouldn't you buy in Goa?
The forbidden list includes:
light drugs,
antiques,
ingots of precious metals,
national currency,
representatives of local flora and fauna, etc.