Walking street is a world-famous place in Pattaya, Thailand, which has the reputation of the Red Light Street. Here tourists are waiting not only for sexual pleasures, but a lot of other entertainment for adults.
Useful information about Volkin Street
This street is located in the heart of Pattaya and runs along the Gulf of Siam. During the day, private and public transportation moves here, and at 6 p.m. sharp Volkin Street is closed, and it is all turned over to pedestrians until 2 a.m. sharp.
On Walking Street and the surrounding streets are a variety of entertainment: go-go bars, striptease shows, bars, discos, nightclubs, etc. There is a sex industry on the street, in bars, in discos: prostitutes of all stripes.
Here you can watch a variety of sex shows, including. The sexual acts of the participants are on display for all to see. On Volkin Street in Pattaya, lovers of this kind of entertainment will get everything in full and will surely be satisfied.
There is also a couple here for people with a homosexual orientation. There are extremely many transvestites, called ladyboys here, and young boys on Wolkin Street. They occupy a part of the street called Boyz Town.
History of Volkin Street
This fun street grew and developed along with the city. In the 1950s, there were U.S. military bases near Pattaya, then a fishing village. The American soldiers were the first to have fun with the local girls.
Later, investors poured into Pattaya, touted by the soldiers, ready to develop the tourist infrastructure here. Stores, hotels, clubs, restaurants, bars, lounges, etc. began to grow in place of the poor fishermen's houses.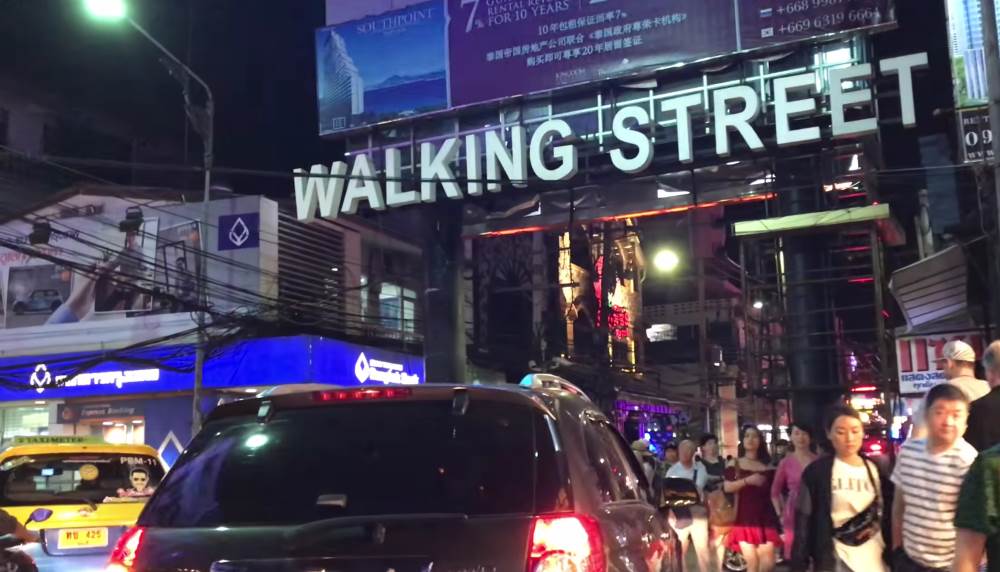 In the 1960s in Pattaya there was a Red Light Street and many Thai girls came here looking for wealthy sponsors for small favors. So Pattaya became the center of Thailand's sex industry, a real city of vice.
In the 90s, Pattaya experienced a new tourist boom, our compatriots began to arrive here en masse. Today the city is becoming more and more respectable and expensive, it is trying to get rid of the dubious fame of the city of easy living.
Nightlife on Volkin Street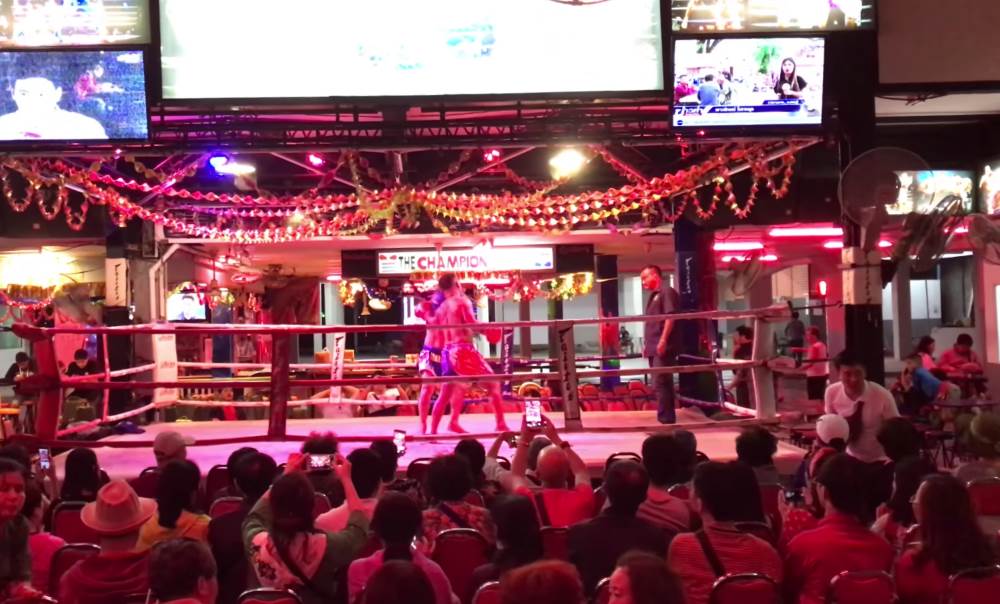 The most popular entertainment venues on the street are considered go-go bars, and there is a huge number of them. They come there to watch a striptease show. One bar can have several dozen dancing girls at one time.
And the entrance to the go-go bars is completely free. And alcoholic drinks in such places cost several orders of magnitude higher than in ordinary city bars. Bringing alcohol with you to the go-go bar is prohibited.
The girls are wearing a minimal amount of clothing, no underwear. Some of them can dance at the pole or on the tables, the other part – to communicate with visitors. Then the girls switch places.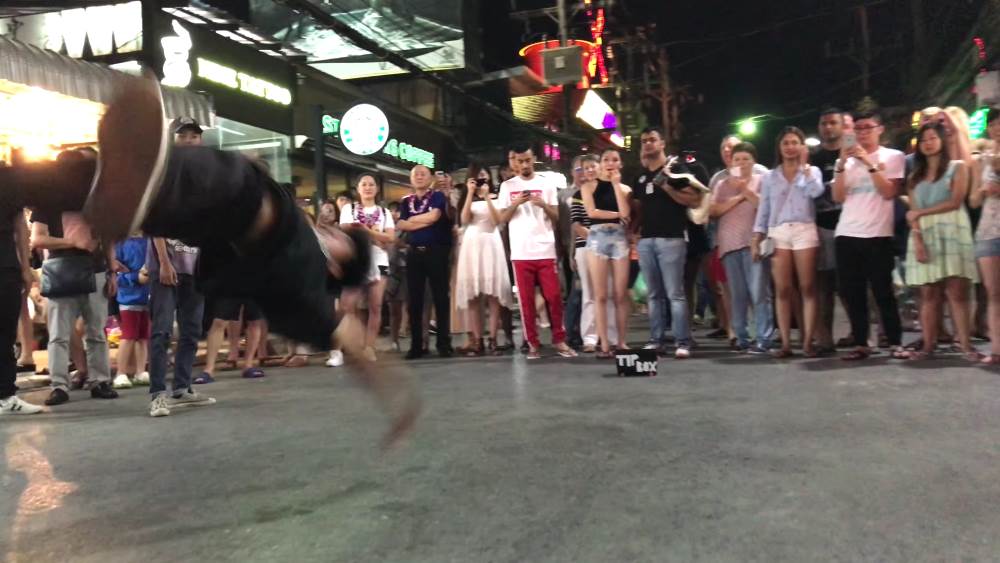 Inside the go-go bar, you are allowed to touch the girls as you please, but you can't take pictures or video. Any visitor has the right to take the girl with him, but first he must pay a fine to the owners of the bar.
The fine can range from 300 to 700 Thai Baht, or at current exchange rates from $9.18 to $21.41.
Sexual services of girls cost several thousand baht, depending on many circumstances: age, physical attractiveness, ability to bargain, etc.
It is worth noting that in this hot spot the law is also respected. Thus, girls are not allowed to be completely naked, so there are always microscopic pieces of tissue on the genitals, this is strictly monitored by the police.
What else is interesting on Volkin Street?
Besides the sex industry, there's a lot more on the street. There are restaurants with different cuisines of the world, including. You will see restaurants with signs in Russian. It's not a guarantee of quality, but it wouldn't hurt to stop in and have a bite to eat there.
Walking street is full of souvenir stores and mini-markets. Here, quite inexpensive you can buy different trinkets from local artists, which will be a good memory of this exotic country, or just buy fruit.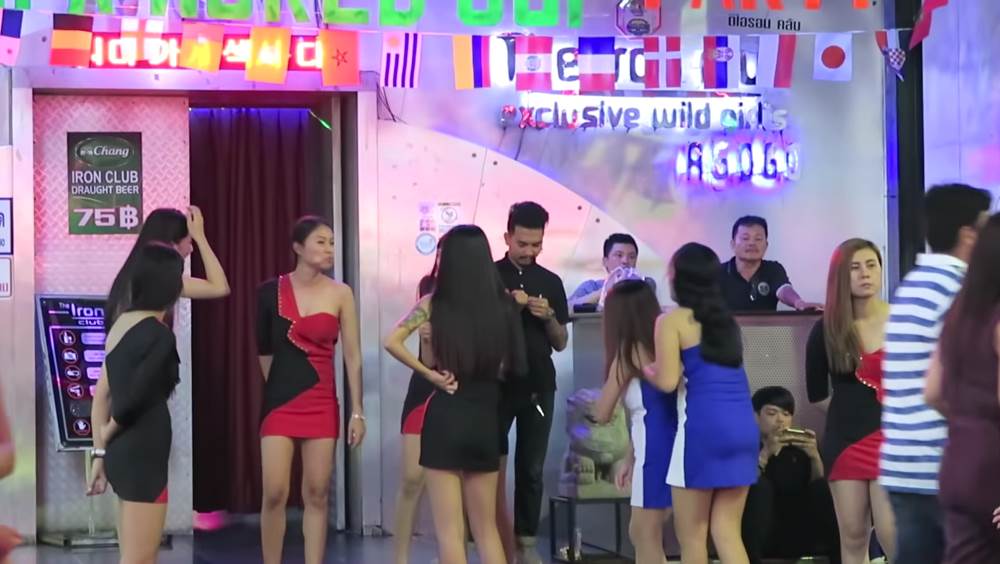 In nightclubs and discos most often visitors are allowed free, but alcoholic beverages are sold there for three times the price. Here you can dance and meet ladies who work exclusively for themselves, so they ask everyone in a row to "pick them up".
Some nightclubs on Wolkin Street have live music and local artists perform without phonograms. Almost everywhere air conditioners work, and ever-unhappy old ladies walk around and insistently offer to buy booze.
Some bars on this street simply do not have doors, so they do not close. There is always a girl who can brighten up a man's loneliness. They are called lady-drinkers. To get to know each other, they absolutely have to buy a drink.
In the bar you can just unwind, have a couple of glasses of wine in the company of pretty girls, play a game of billiards, watch sports on TV.
If you decide to leave with the girl, you should pay a fine to the bartender.
Wolkin Street Tours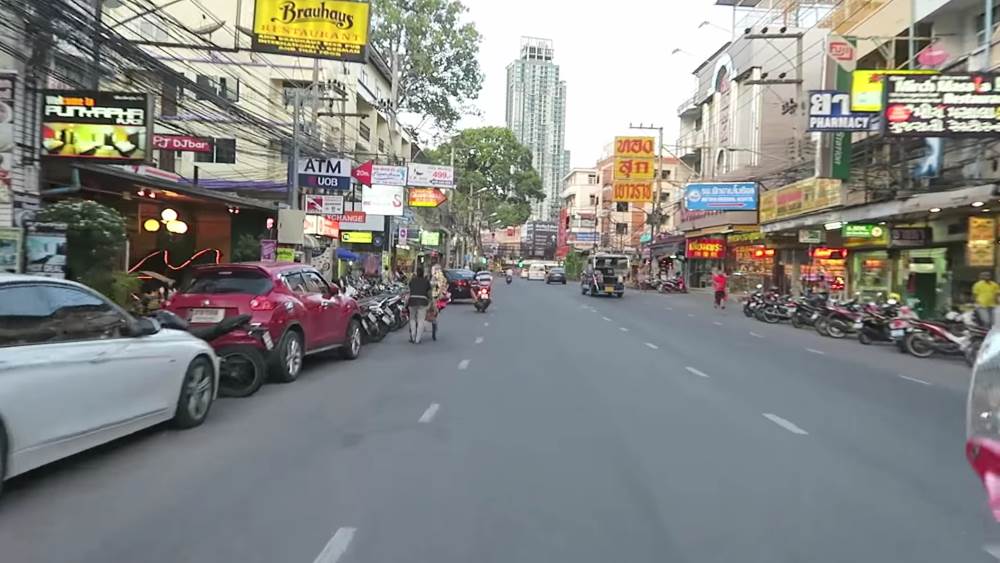 This street has long been a local landmark, so most travel agencies offer familiarization tours here for a small fee. It's like an excursion to the Failure in Pyatigorsk.
In fact, Walking Street is quite small and can be walked up and down it in 60 minutes. The street is located between the city beach and the harbor pier, where the pleasure ferries leave every day.
Volkin Street Hotels
Here you can rent a fairly inexpensive room in a hotel or gesthouse. They are unlikely to please fans of family holidays with children, but lovers of living life in the disco party just love it.
Those who have money and are used to a comfortable life, will find a five-star hotel near the pier – "Siam Bayshore Resort". It has a swimming pool with a great slide, spa, fitness club, tennis court, restaurant, etc.
Mid-range hotels like W14 are inexpensive. And the most popular and cheap accommodation, which is also affordable for students, is the Guest House on Volkin Street, Swedish Table and Rooms, Fountain on Walking Street in Pattaya, etc.
Safety for tourists
Volkin Street in Pattaya is safe enough for tourists, if necessary, you can go to the local police and they will provide real help. Alcohol pours here at night, so try to keep order yourself.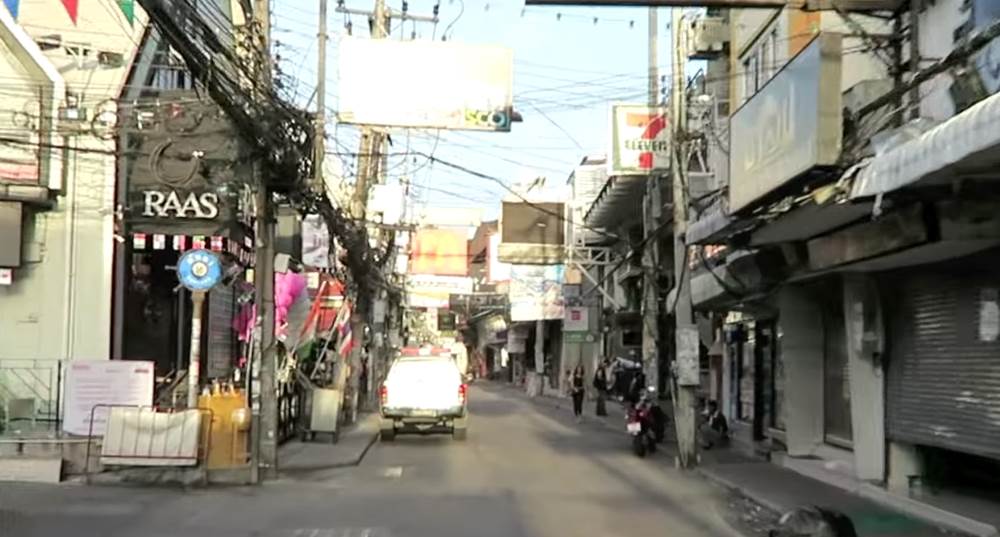 A significant problem on Walking Street are pickpockets. In order not to take risks, do not take large sums of money and do not show them on the street, they can be seen by thieves. Many goods and services can be paid for here by bank card.
Never visit entertainment facilities that do not have a sign with their legal address and other details. There may be crooks working there, just clearing the pockets of people suffering from gambling addiction or other vices.
In Thailand in Pattaya there is a special tourist police, its premises are located at the beginning of Wolkin Street. These police act quite professionally, although it is better not to encounter their work.
It is important to remember that in Thailand there is no special law protecting consumer rights, so in case of problems you will not get judicial protection. So be very careful and considerate when buying a product or receiving a service.
Video review of Volkin Street
Volkin Street on a map of Pattaya