The city of Rotorua is administratively part of the Bay of Plenty region of the Kingdom of New Zealand. Quite a large resort town located on North Island. The resort city of Rotorua sits picturesquely on both shores of the large crater lake of the same name in Rotorua.
The settlement was founded about 130 years ago, namely in 1883. The city is located in an area of geothermal activity. Because of this, Rotorua was created from the beginning of its active development as a tourist center. Thus, today the city is one of the most popular holiday destinations, both the New Zealanders themselves, and the many tourists who come here from around the world.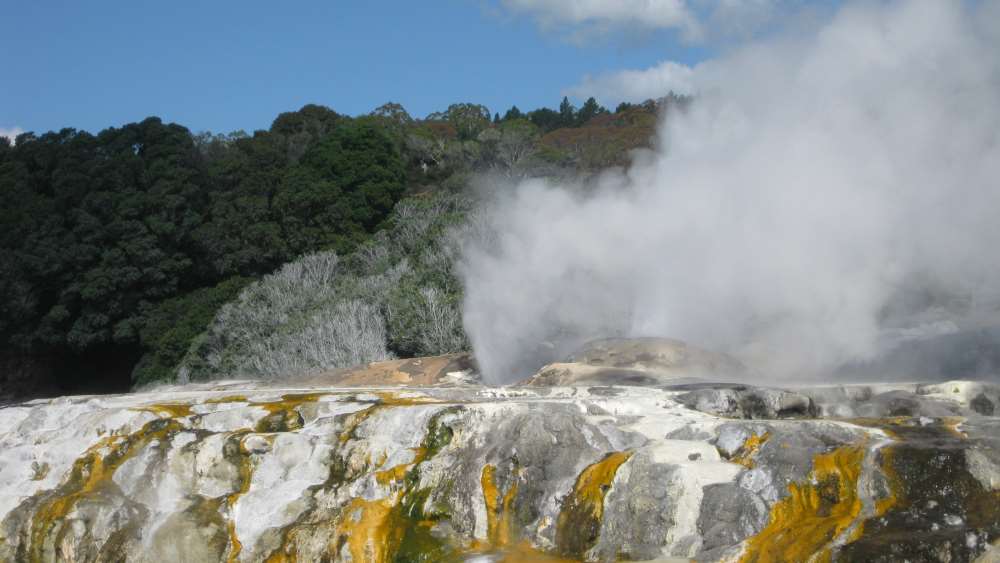 Tourists are attracted to the resort of Rotorua unique natural beauty of volcanic lakes, as well as the presence of geysers. In addition, the resort now has a well-established and well-developed recreation industry, as well as a large number of hotels and motels of varying comfort. The Rotorua Resort received city status in 1962. Today the city has a permanent population of almost 55900 people.
An interesting fact is that the English writer Gerald Durrell, a naturalist, zoologist, and founder of the Wildlife Conservation Foundation and Jersey Zoo, in his book titled "The Way of the Kangaroo Kid" gave an informative description of the resort town of Rotorua, which he visited during his tour of New Zealand.