The Acropolis (Greek for "upper city") is an elevated and carefully fortified structure of an ancient Greek city. The Acropolis in Athens is a unique ensemble of diverse structures erected under the direction of Phidias between 437 and 406 B.C. The Acropolis in ancient Athens is a rocky hill 156 meters high with a gentle top on which stand the Temple of Athena-Nica, the Erechtheion and the Parthenon.
Where is it located:

Athens 105 58, Greece

Phone:

+30 21 0321 4172
The Parthenon is the main temple of the ancient Greek city, dedicated to the goddess Athena the Virgin. This grandiose construction was designed and built by the architects Ictinus and Callicrates for nine years (447-438 BC). The size of the temple is impressive: 31 meters wide, 70 meters long, and the height of the columns is almost 11 meters.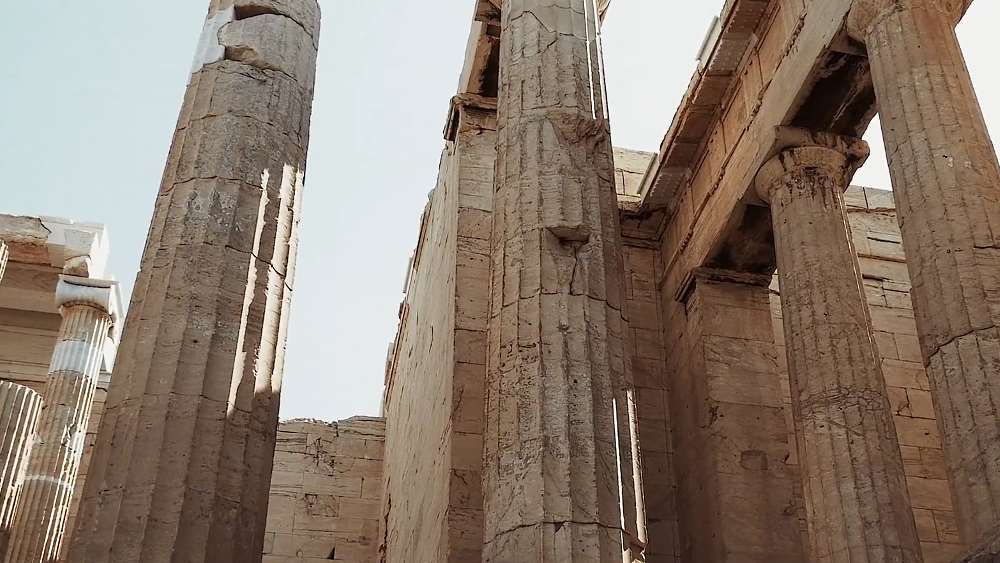 If you look at the Parthenon from a distance, it seems to have perfectly flat outlines. In fact, there is not a single straight line in it. With the artificially created curvature, the architects visually alleviated the overall perception of the massive structure and corrected human visual inaccuracies.
The temple was built of white marble without the use of any mortar or cement, and the ceilings were made entirely of wood.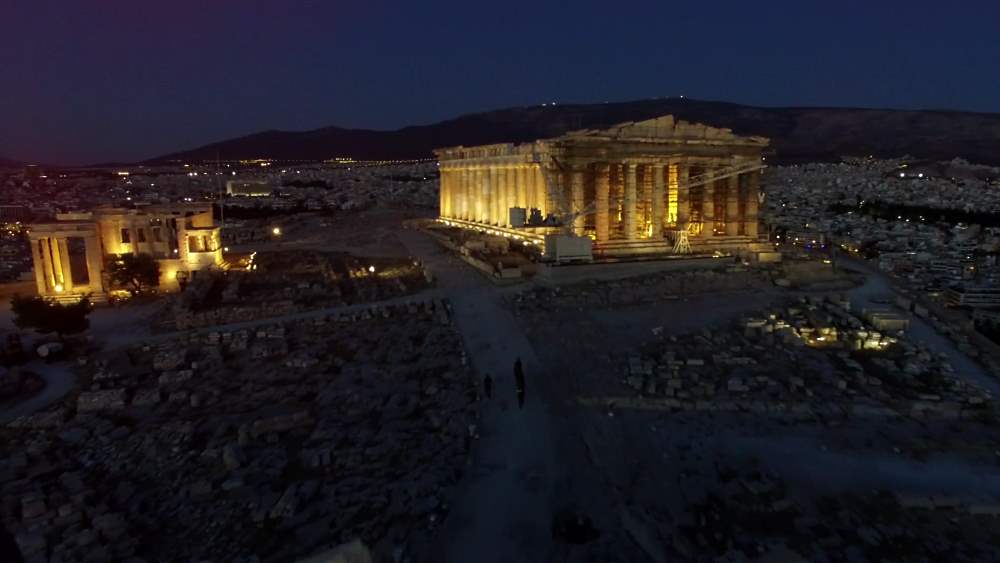 In the temple itself there used to be an 11-meter statue of Athena made of gold and ivory. In the pediments could be seen sculptural groups depicting the most important events in the life of the goddess: her birth and the dispute with Poseidon for the possession of the city of Attica. Reliefs around the perimeter of the building depicted a variety of scenes from the myths of ancient Greece.
Unfortunately, the sculpture has not survived, and its image can only be seen on coins of the period. At present, the Parthenon is being actively restored.