Belgian cities are diverse. And each boasts its own attractions. Today we will focus on one of them located in the country's capital.
The Palais de Justice in Brussels is located about a kilometer south of the Grand Place, and can rightly be considered the most controversial and largest in the Marol quarter.
This palace was built between 1866 and 1886 to a design by Joseph Polart, a Belgian architect. The Palace of Justice is located on a symbolic place – on the Hill of the Hangmen, where the execution of criminals took place in the Middle Ages. The whole history of the construction of this building is full of riddles and mysteries.
More than fifty thousand square meters is the total area of the building, including several courtyards. Of this number of square meters, more than half (namely 26 thousand) accounts for the area of the building. It's hard to imagine how much effort and energy was expended by the workers to erect this building!
In the twentieth century, the palace could have been expanded even further to the detriment of the Marol quarter, but the protest of agitated residents prevented this from happening.
The very placement of such a building in the most socially disadvantaged area of the city caused ridicule and curiosities. Residents who were forced to move to a different neighborhood because the Palace of Justice was built called Polart the "mad architect" (over the years, this expression has become popular among the most used swear words).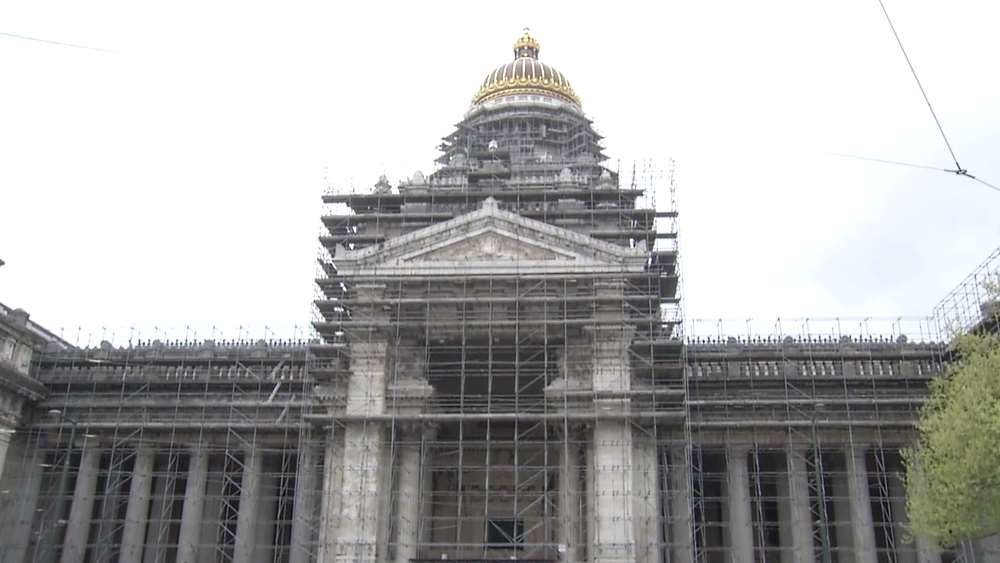 No matter how people try to ridicule the architect, but his brainchild is really impressive in its beauty. The palace, built of white stone and with a gilded crown on its dome, actually leaves an imprint of enchantment in the soul.
It is noteworthy that from different points, from different sides, the Palace of Justice makes a different impression, take advantage of this feature (a particularly interesting view of the palace opens from the high-rises in the neighborhood).
In order to fully experience the atmosphere of this symbol of justice, you must go into the central hall and enjoy the view of the dome, which will rise overhead at a distance of one hundred meters.
The authorities in Brussels have not yet made a clear decision about this architectural marvel. There is no certainty as to whether the building will perform its usual former functions, or whether its austere interior will find other uses.