You can't say that Belarus (or Belarus) is a tourist Mecca, and the tourism business is seriously developed here. However, there is definitely something to see here, and once you see it, you will fall in love with this country forever. Let's see what sights you can visit and see in Belarus, where to relax, including. with children, what new and unique things to see, how to travel to remember your vacation for a long time.
The best sights and places in Belarus
The first thing that captivates in this country is its Central European nature, or the nature of the middle belt of Russia. It is one of the main attractions of the country. That's why this place is a haven for "green" or eco-tourists.
Belarus has a great number of rivers, streams, lakes with clear water, dense, almost pristine forests, motley grass fields. All this wealth is now widely used in the Belarusian tourism business.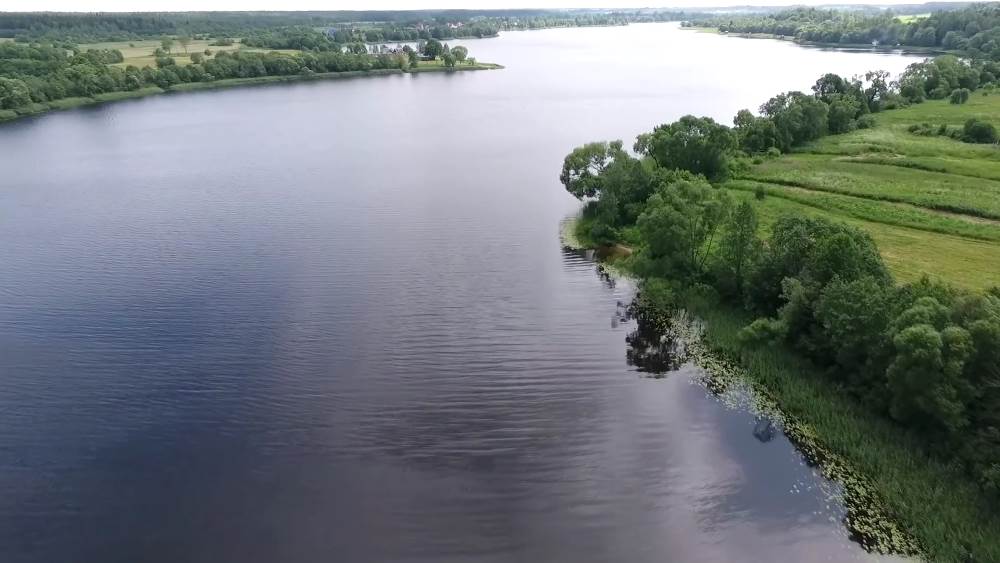 It is important to note that with all the natural beauty of the cost of recreation in this country is several orders of magnitude lower than in similar European ecological resorts, this is increasingly attracting Europeans.
Here you can inexpensively rest in comfortable hotels on the shores of the lake, rent a car and a few days to travel around this relatively small country up and down to see its wonderful historical, cultural, architectural and natural attractions.
Museums
To get a general idea of the country, you must visit its museums, among many other attractions. It is in them that many historical, cultural and artistic artifacts are accumulated, by which you can understand a lot about Belarus and its remarkable inhabitants.
Railway Museum in Brest
As the name suggests, this museum is entirely devoted to the history of development and the current state of rail transport in Belarus. Here you can show children and see for yourself the old, pre-war models of steam locomotives, cars, railway cranes, which rode in Belarus, when your great-grandparents were very young. There you can also take the kids for a ride on the old train, they will love it.
Gomel Palace and Park Ensemble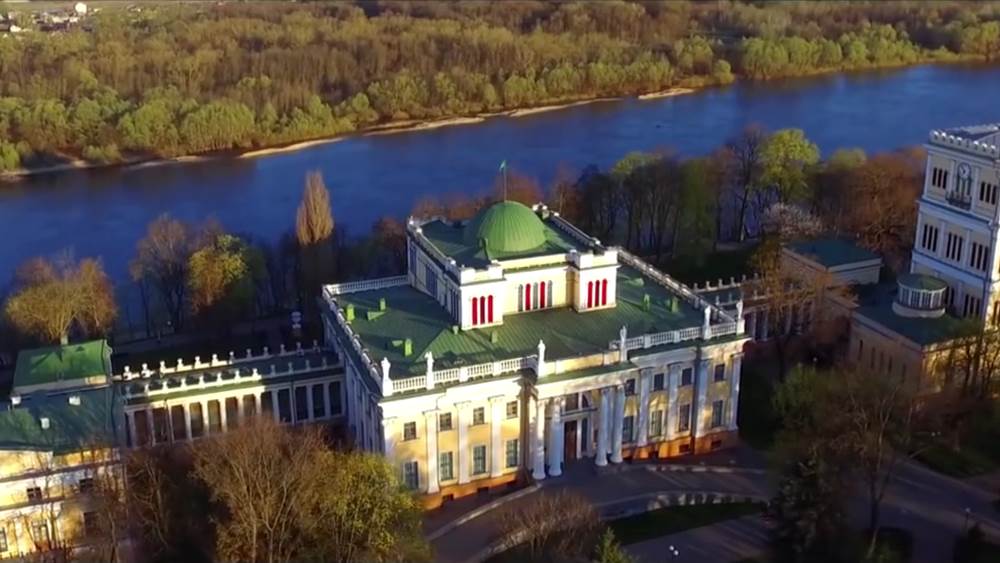 In the Museum in the Gomel palace and park ensemble you can see six buildings, representing the best examples of architecture of the 18-19 centuries. Each of them is a kind of a separate museum. Be sure to visit it and see such remarkable sights as the Rumyantsev and Paskevich Palace, the Winter Garden, the old park, a real monument of garden art, and the Khaletsky Estate House.
National Art Museum in Minsk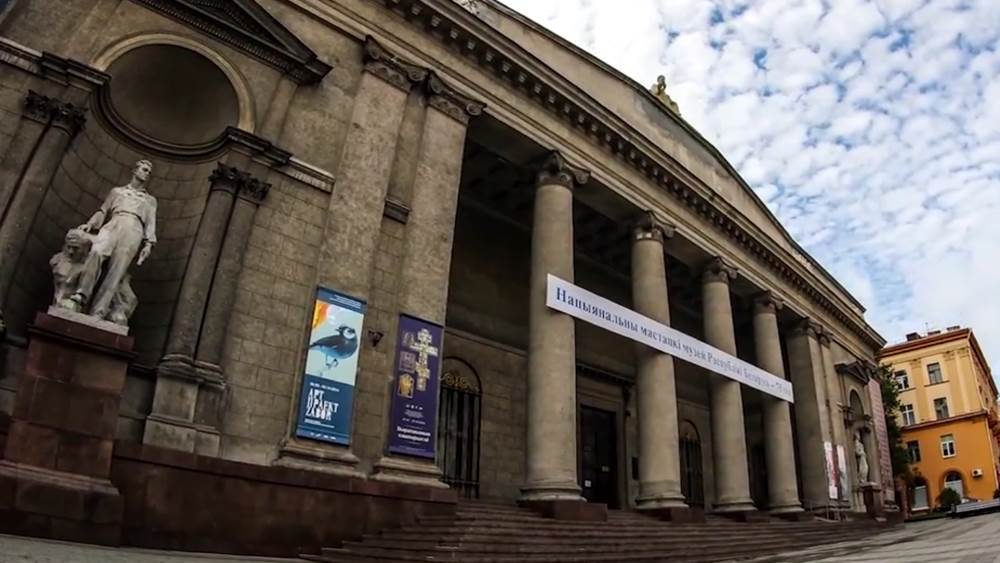 The largest art collection in Belarus is in the National Art Museum in Minsk. Fans of painting and sculpture will be able to fully enjoy and admire the works of Belarusian, Russian, Ukrainian and European artists and sculptors.
This museum is constantly expanding, opening more branches throughout Belarus, as the collection continues to grow and improve year by year.
Dudutki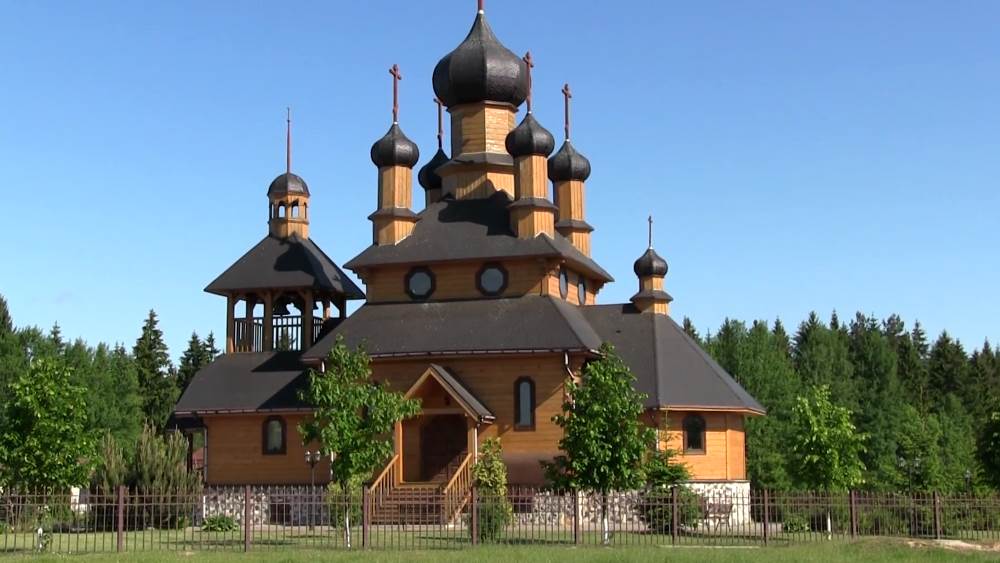 Dudutki Open Air Museum deserves special praise. Here you can get acquainted with the traditional folk arts and crafts, which existed in the days of ancient Russia, and today are collected and carefully stored in Dudutki. See the local mill, church, architecture, and structure of the ancient houses. Be sure to follow the ancient technology and recipe for making local cheese and, of course, try it.
Marc Chagall Museum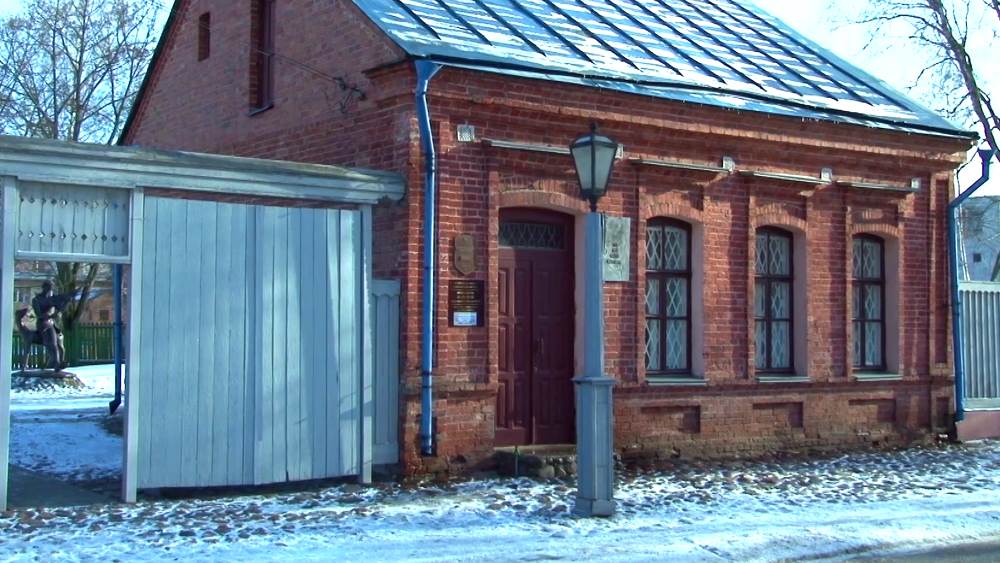 We would like to highlight such a sight as the Marc Chagall Museum in Vitebsk. Chagall was one of the leading avant-garde artists of his time who left a significant mark on painting in the first half of the 20th century. Here you can see Chagall's house, where he spent all his childhood and youth, and the art center, where you can find many graphic works and lithographs of this amazing artist. For painting lovers, a visit to the Chagall Museum is an invaluable gift.
In addition, no less interesting for tourists:
Berestye Museum in Brest,
Belarusian village of the 19th century in Mogilev,
Adam Mickiewicz's house in Baranowicz,
Planetarium in Minsk, etc.
Monuments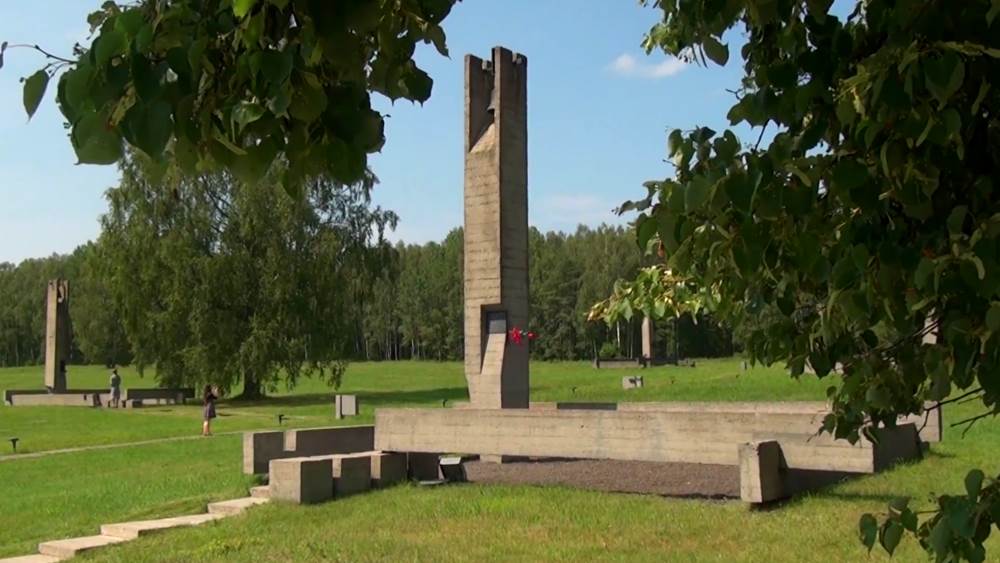 The first thing a Russian tourist visiting Belarus recalls is the Khatyn memorial. This monument, which can't even be called a landmark, is dedicated to the inhabitants of the village. They were burned by the Nazis and their henchmen in 1943 for helping the partisans. Each of us has seen the famous sculpture "Unconquered Man" in the school history book, here you can see it with your own eyes and touch it with your hands.
As you know, it was with the invasion of Brest on June 22, 1941 for our people began one of the most terrible pages of history: the Great Patriotic War. So be sure to visit this largest war memorial in the former Soviet Union – Brest Fortress-Hero. It commemorates the heroism and exploits of Soviet soldiers who held back the fascist hordes that were tearing deep into the USSR for almost a month.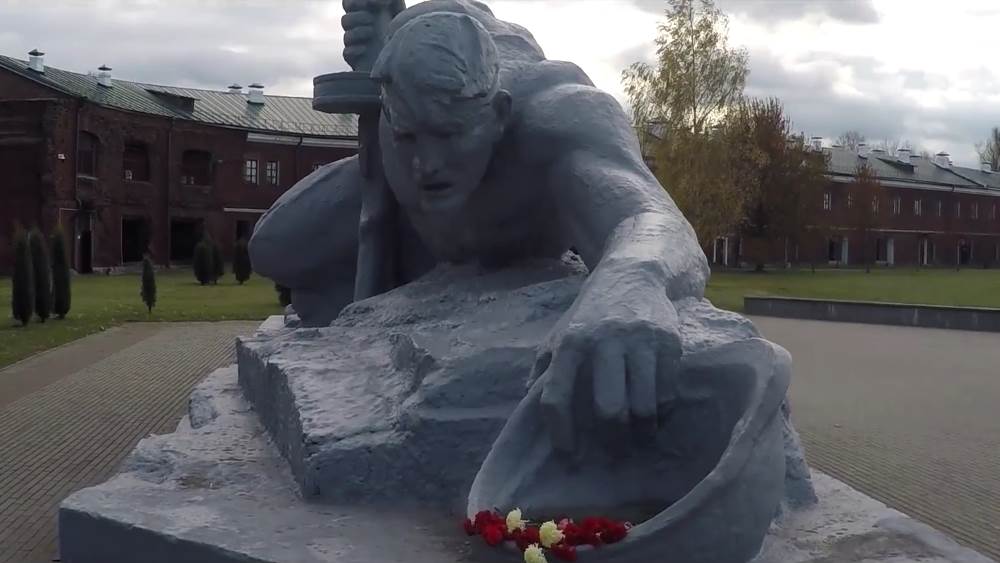 Look carefully at the ruins of the Brest Fortress, lay flowers at the sculptural compositions, pay tribute to all our soldiers who gave their lives for our victory in World War II.
Tourists will probably also be interested in the following sculptures:
Monument of the Millennium of the city of Brest,
Mound of Glory in Minsk,
Lady with a dog in Minsk,
Monument to Shevchenko and Gogol in Brest,
The "Center of Europe" sign in Polotsk and much more.
Architecture
In this country you can see examples of ancient and modern unique architecture, which can not be found anywhere else.
National Library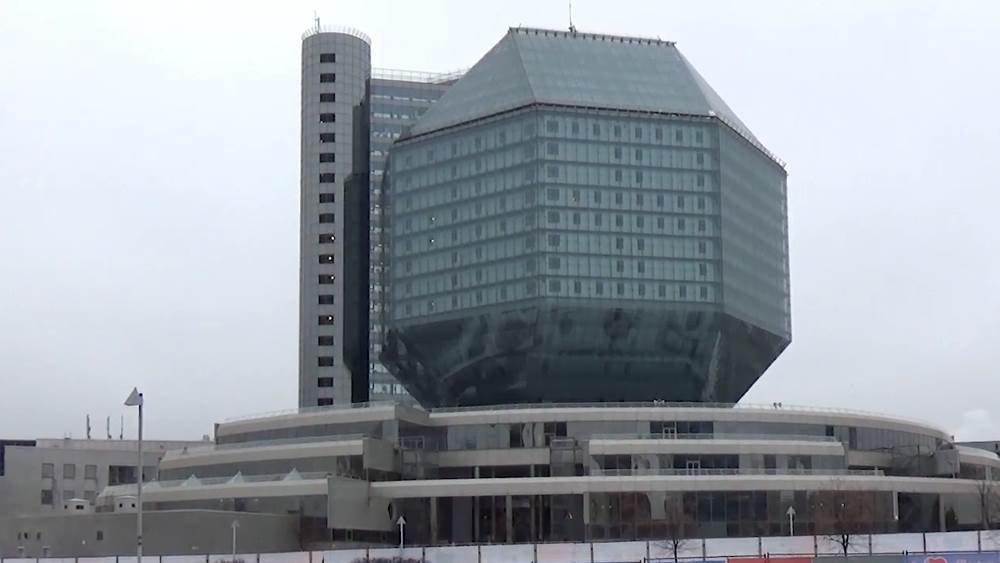 This landmark of Belarus is located in Minsk and is one of the masterpieces of Soviet architecture. The project of this building in 1989 won the All-Union competition, but the library was built only in 2006. In the evening, thanks to the lighting and the unique facade, the National Library turns into a real gem that is simply impossible to take your eyes off. At night the library decorates the capital, and during the day it gives knowledge to all comers.
Mir Castle Museum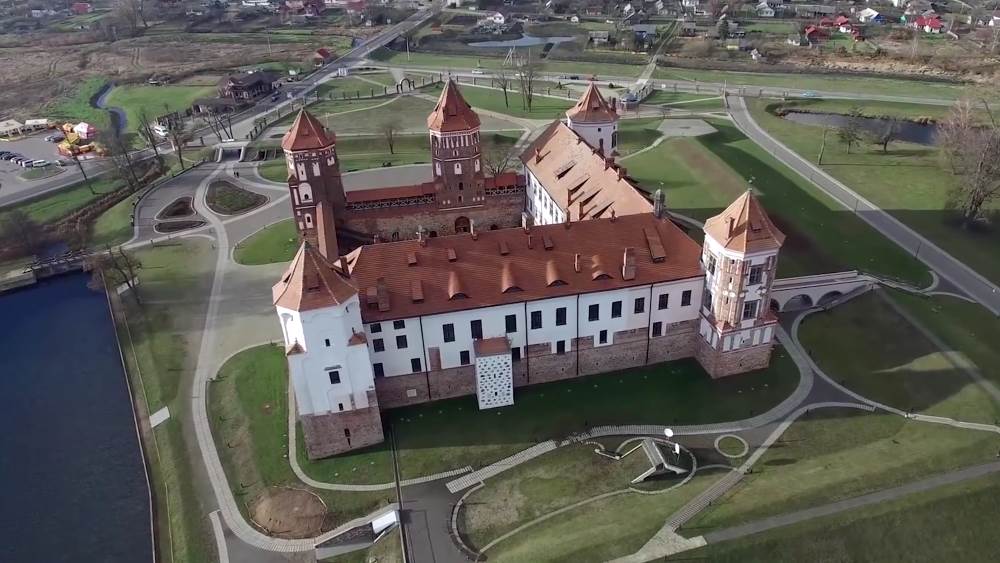 And this Belarusian landmark and architectural marvel was built back in the 14th century, and today it is deservedly included in the UNESCO list. In Mir Castle there are several dozen museum compositions, you can admire the local pond and wander through the picturesque parks surrounding the castle.
But most of all tourists are fascinated by the architecture of this ancient feudal castle with strong walls and towers, as well as a real medieval palace of brick and stone. This fortress was erected in the 14th century, has long been in a ruined state as a result of wars and battles that have passed through it, and today it has been restored.
You can also visit the following architectural sights in Belarus:
The Puslowski Palace in Kosovo,
Radziwill Palace in Nesvizh,
Sapieha Palace in Ruzhany, etc.
Temples and churches
It is important to remember that the history of Catholicism and Orthodoxy are intertwined in this country, so you can find Catholic and Orthodox churches, each with its own architectural features and its own history. These attractions in Belarus are some of the most popular among local and foreign tourists.
Boris and Gleb Church in Grodno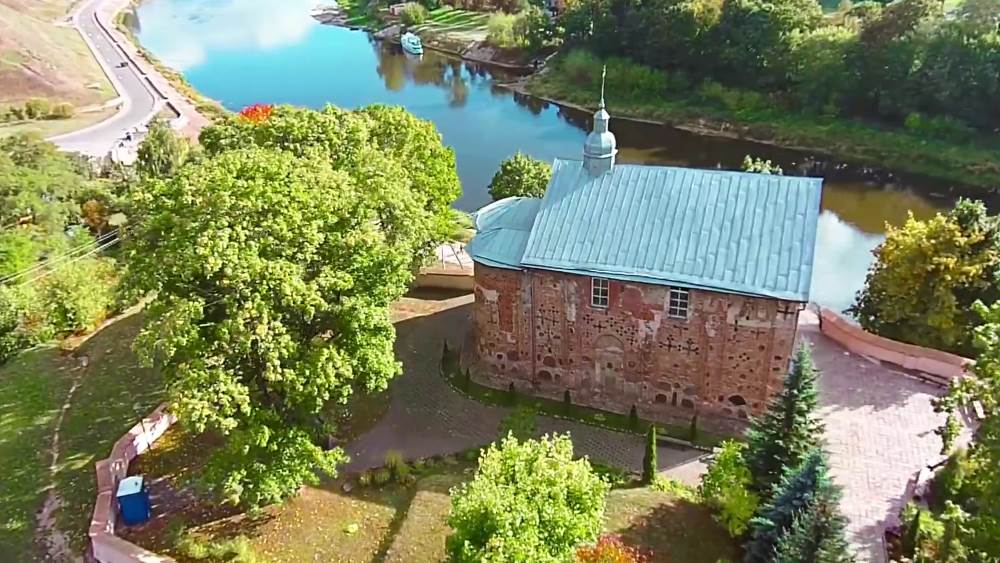 This temple was built in the 12th century and has retained its powerful, slender and majestic walls ever since. Most modern architectural historians are convinced that in those early days Grodno had its own architectural school. She used local building materials, ceramics, handicrafts in the construction of temples, which today has turned the Borisoglebskaya Church into a unique monument of architecture and architecture.
The Church of St. John the Baptist. Simeon and St. St. Helena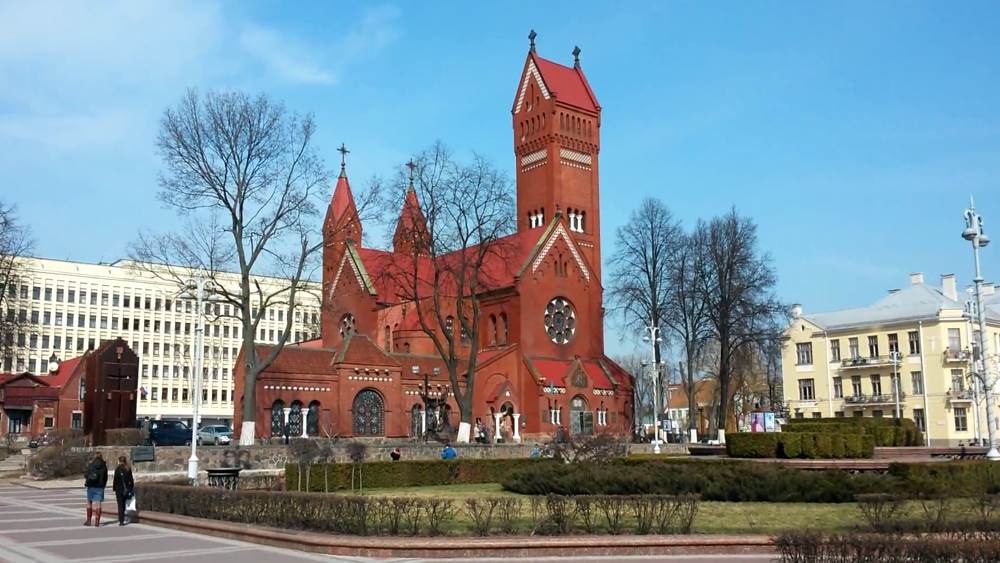 This Catholic church could be called a new-fangled church. It was erected in Minsk in the early 20th century and today is most popular among tourists. The church has beautiful stained glass windows and bas-reliefs. It is built of red brick, has a magnificent appearance and luxurious interior decoration. It is a functioning temple.
St. Sophia Cathedral
This 11th-century Byzantine-style architectural monument is located in Polotsk and represents the Orthodox tradition in Belarus. It was rebuilt and reconstructed until the 18th century, so it has late Baroque architectural elements. At present, the Sophia Cathedral is a museum of architectural history, organ music concerts are held periodically, and once a year – there are divine services.
Jesuit Monastery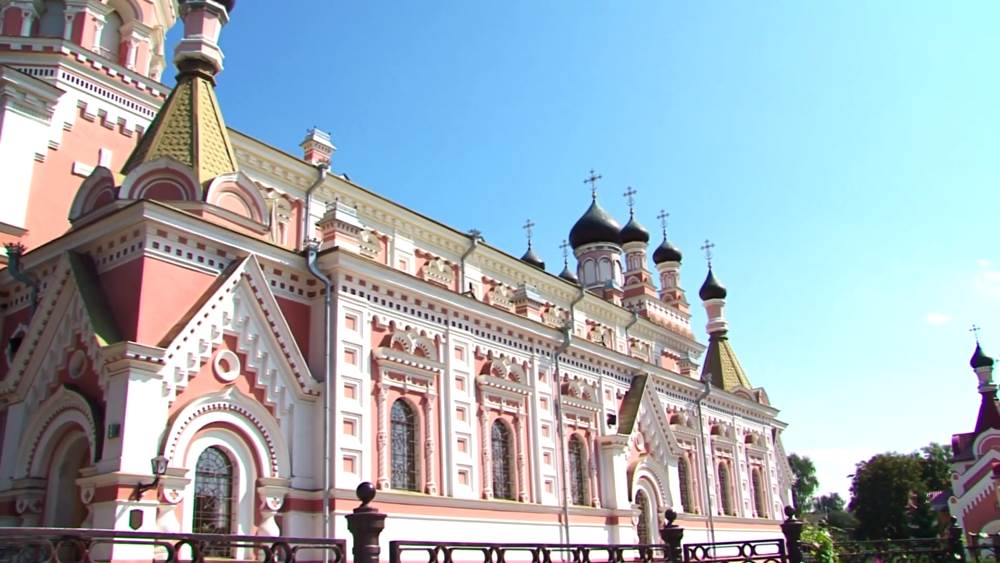 This is another of the extremely popular attractions in Belarus. During the time of the Rzeczpospolita, the monastery was considered one of the richest. At the monastery there is a Catholic church, built in the 17th century. The church has the honorary title of a small basilica among Catholics and is the cathedral of Grodno.
You can also see the following iconic sights in Belarus:
Orthodox nunnery in Minsk,
Resurrection Cathedral in Brest,
Lutheran Church in Grodno,
Church of the Nativity of the Blessed Virgin in Grodno,
Peter and Paul Cathedral in Gomel, etc.
Natural attractions
Belovezhskaya Pushcha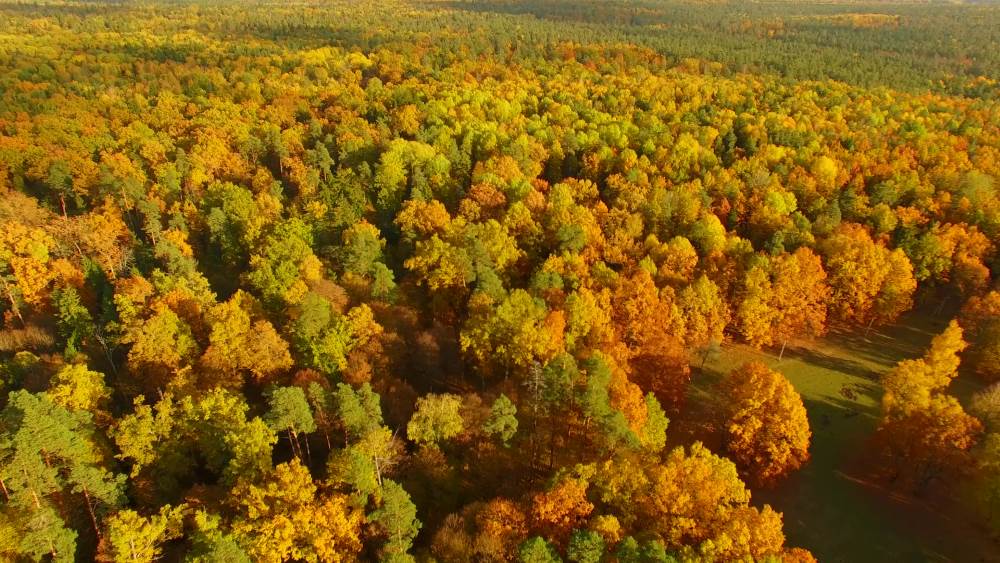 It is a trademark of Belarus and a unique biosphere reserve. Anyone who hasn't been to this amazing place has at least definitely heard of it. It is from Belovezhskaya Pushcha, located in the Brest region, you can begin your journey through this wonderful country, not yet truly discovered by tourists. Older people will definitely remember the famous song "Belovezhskaya Pushcha.
One of the symbols of Belovezhskaya Pushcha is the bison, which have been living here since time immemorial and have found an ideal feeding and breeding ground for themselves.
Here come and come children with their parents, couples in love, just a group of friends or colleagues. It is in Belovezhskaya Pushcha where you can see what Europe was like a couple of thousand years ago, at the beginning of our era – in front of us a real primitive, relict forest. That's why tours of the forest are loved by environmentalists and "greens" of all stripes. After all, it is here that you begin to realize how much the human environment has changed for the worse as a result of the development of human civilization.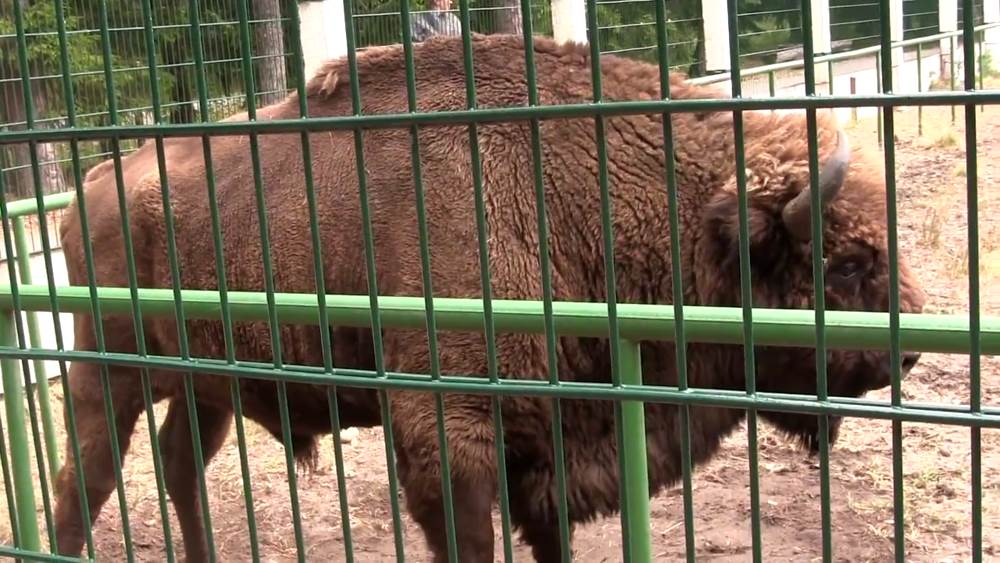 Near Belovezhskaya Pushcha there is a national park of extraordinary beauty, which is adapted by specialists for various tourist routes for one or more days. In the park you can live alone, family or company in the camping, go camping with tents, sit with a guitar around a campfire, to eat soup from the kettle, etc. Nearby are lakes, where in the summer time is nice to swim and sunbathe.
Here you can also visit the Museum of the forest, examine its exposition, go to the apothecary garden for medicinal herbs, meet on the trail with rare animals, etc.
Belarus has many other natural attractions:
Loschitsky Park and the Island of Tears in Minsk,
Brest Winter Garden,
Vitebsk Botanical Garden,
Berezinsk reserve in Vitebsk, etc.
How can you rest in Belarus in one day?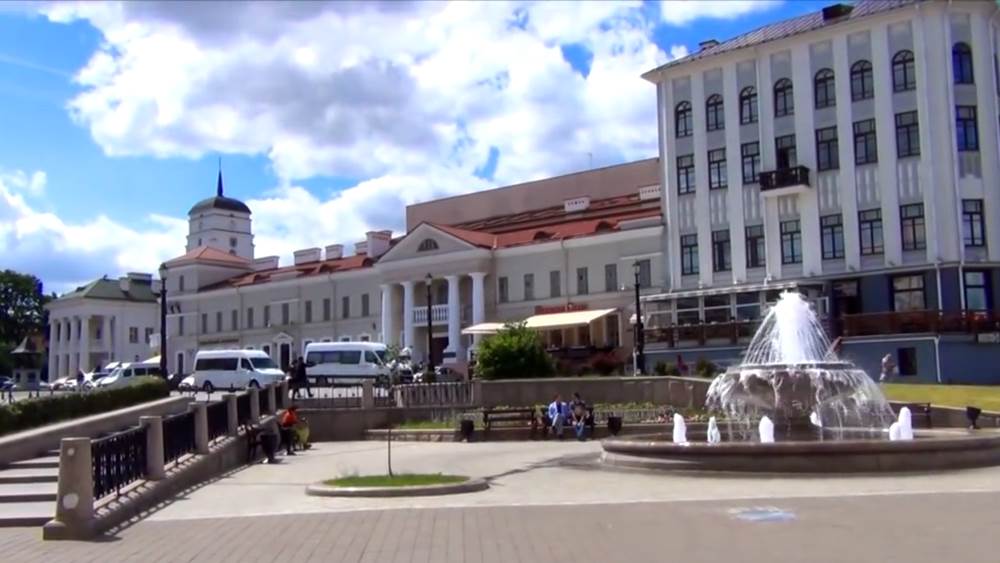 It is best to ask for help from a guide in a travel agency and with him to make a preliminary route to the most interesting sights, such as Minsk, with stops for recreation and food.
As a rule, tourists choose to look around:
Uptown,
Independence Square,
Red Church,
Town Hall,
Victory Park, etc.
Today it is very fashionable to rent a quadcopter with a camera to see the whole city from a bird's eye view.
If you vacation with a child, you will find plenty of entertainment for children of all ages in Minsk. If your child is not afraid of heights, you can take a ride on the Ferris wheel in Gorky Park. This way you can see a large part of the city without any quadcopter.
It's there for the bravest of the brave:
the Ferris wheel,
roller coaster,
driving range,
merry-go-rounds,
sports fields, etc.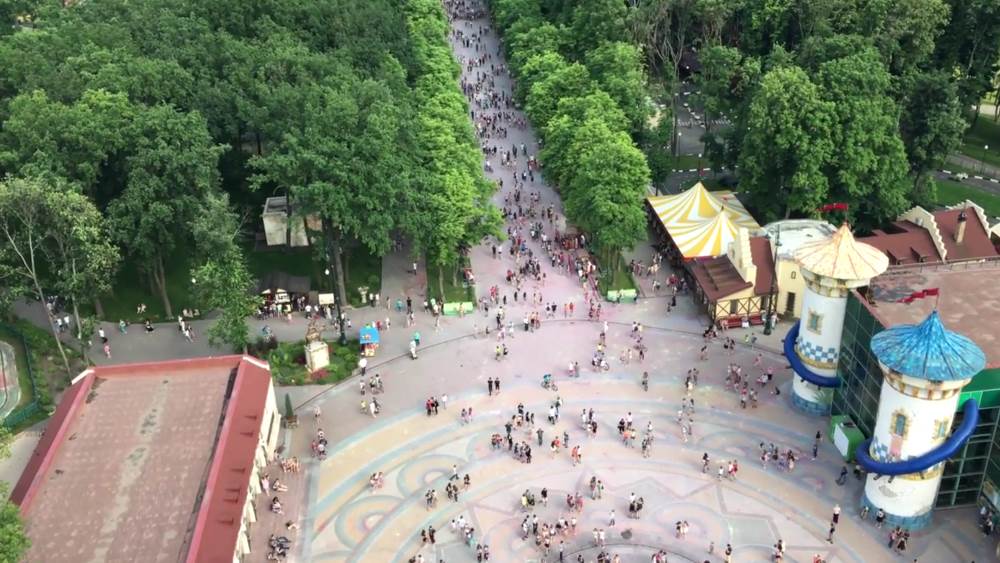 On the children's railroad in beautiful and comfortable carriages you can take a breeze ride with ice cream, exploring the surroundings. Surely children will like the Minsk water park and the children's space station. If you want to be with your child close to the open water, the Komsomolsky Island will offer you pleasure boats or catamarans.
In most of the local parks you can rent children's and adults' bikes and ride around the local bicycle paths to plenty of fun. And in the Minsk Zoo, children will surely be interested to see a collection of animals from the most distant, overseas, exotic countries. If you want to study and see dinosaurs, go to the local Jurassic Park.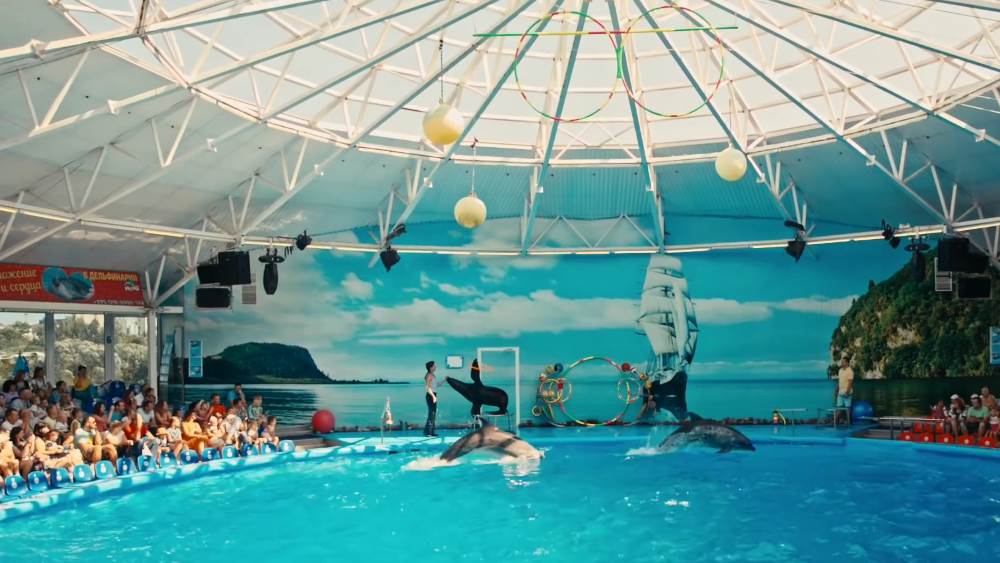 To finish the journey in Minsk with a child you can go to the dolphinarium, where the audience is offered a show of dolphins and seals. And if you're not tired, you can visit the Oceanarium, which is home to a huge number of inhabitants of the marine world and its surroundings, which in a day just can't be seen, and you'll definitely want to come back.
Video overview of the sights of Belarus
In Belarus you can hunt and fish very well; there is enough game in the forests and fish in the rivers and lakes. Then explore the ancient architecture of temples and palaces, in which the European West and East collided, learn about the heroic military past of the country, and, of course, taste the local cuisine and drink zubrovka. Welcome!
Belarus sights on the map