The National Academic Bolshoi Opera and Ballet Theater of the Republic of Belarus is the only opera theater and the largest theater in this country, which is located in its capital, Minsk.
Its building was erected in the famous Soviet architectural style – constructivism, and today it is a monument of Belarusian architecture, which everyone in Belarus is justly proud of.
Bolshoi Theater in Belarus now has two companies: opera and ballet, its own orchestra and chorus. It has an active creative studio for children. Everyone has the opportunity to create.
Soviet History of Theater
The BSSR Opera and Ballet Theater began its activities in the early 30s of the 20th century, at its opening gave the immortal opera "Carmen". But it got its own building only five years later, it was inaugurated in 1938.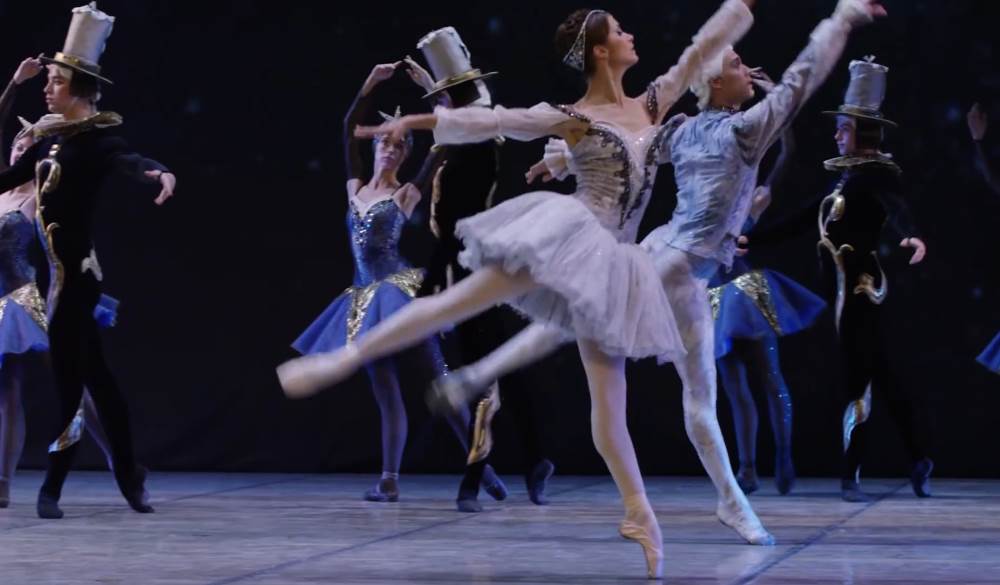 Before the war, the theater staged mostly classical productions of Pushkin's works: "Eugene Onegin", "The Queen of Spades" to music by Tchaikovsky, "Prince Igor" by Borodin, etc. The first Belarusian folk operas also began to appear.
During the war, the theater was seriously damaged by an aircraft bomb, destroying the auditorium in the building. The Nazis kept horses in the theater, and its interiors were taken to Nazi Germany. The theater group was evacuated.
After the liberation of Minsk and all of Belarus, the theater was restored and decorated with new architectural delights. The reconstruction of the theater lasted three years, and a landscaped park was planted around it. The theater reopened its doors to appreciative audiences.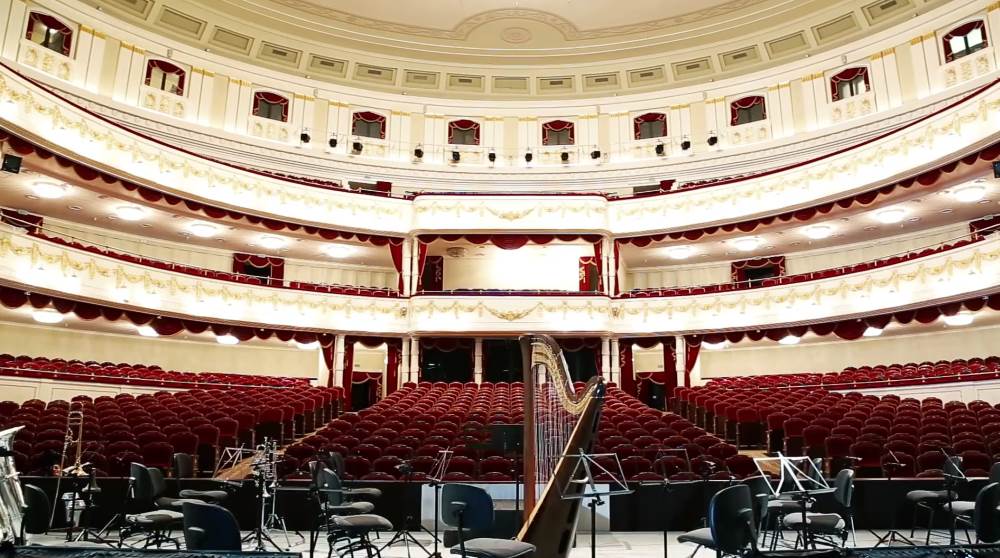 In the USSR, the Bolshoi Theater of Belarus was one of the most talented and distinctive theater companies, so in the 1960s it was awarded the honorary title of "academic", it was awarded state orders.
Theatrical productions came out of the horn of plenty. Minsk Bolshoi Theater toured a lot in those years, and was one of them. in Moscow on the then most important stage of the capital Bolshoi Theater. Those were golden times for the Belarusian theater.
Bolshoi Theatre of Belarus today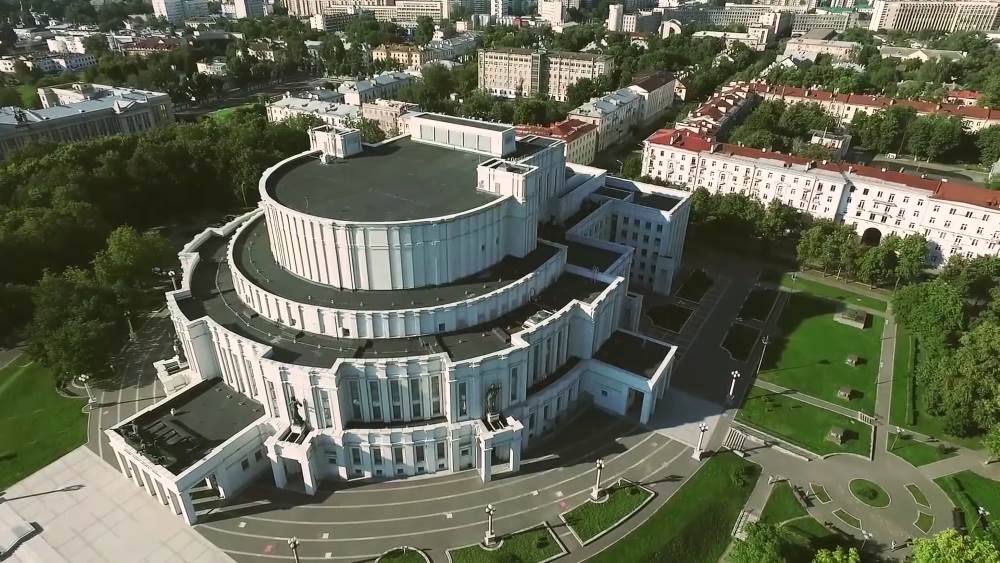 In the 1990s, the theater continually enriched its repertoire with classical and contemporary operas and ballets, never stopping its creative pursuits. In the middle of the decade, two separate structures emerged in the theater: opera and ballet.
Playbill and a lot of useful information
bolshoibelarus.by/rus/

A decade later, in the mid-noughties, the companies reconnected, and the theater building underwent a major renovation and restoration. During the time of Belarus' independence, its Bolshoi Theater has successfully toured to more than three dozen countries.
Location on the map of Minsk