On the Black Sea are located mainly sandy beaches, many of them are worthy of the Blue Flag, others – just waiting for their improvement and organization of modern beach infrastructure.
The best sandy beaches in Russia on the Black Sea
Sandy beaches of the Black Sea of Russia – one of the best places to relax in our country. Today, the choice for domestic tourists has greatly expanded: Sochi, Anapa, Gelendzhik joined the beautiful beaches of Crimea.
Most popular Russian Black Sea beaches are well equipped, they have a modern beach infrastructure, various entertainment, restaurants, cafes, hotels, so filled with sunbathers all High season.
Sochi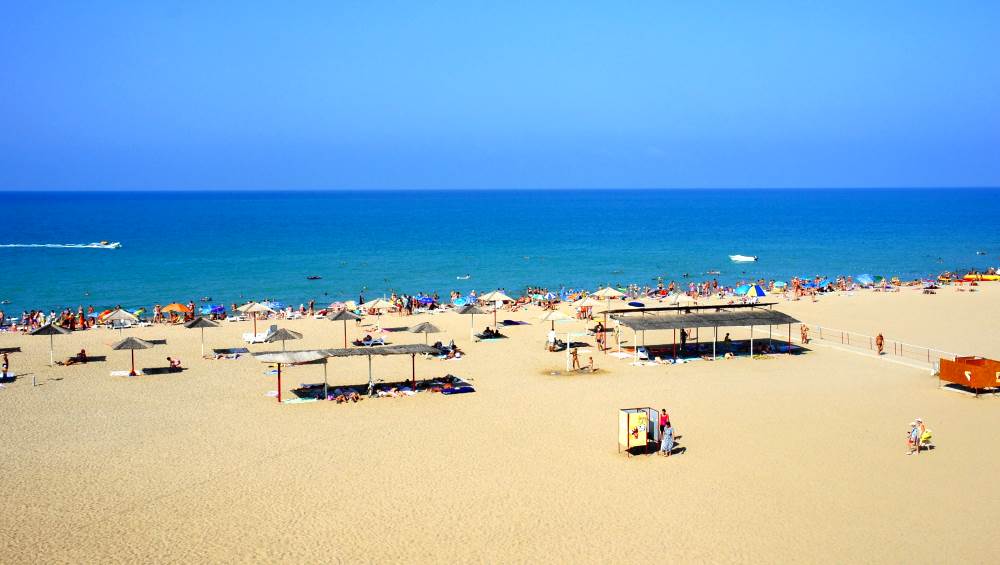 The closed beach of the hotel "Zvezdny" is one of the best in this resort, although pebble beaches prevail in Sochi. Only guests of the hotel with the same name can sunbathe at the "Zvezdny".
On Sochi sandy beaches a lot of children's and adults' entertainment: jet skis, bananas, catamarans, water slides, parachute jumps, trips on yachts and boats along the coast, etc.
Anapa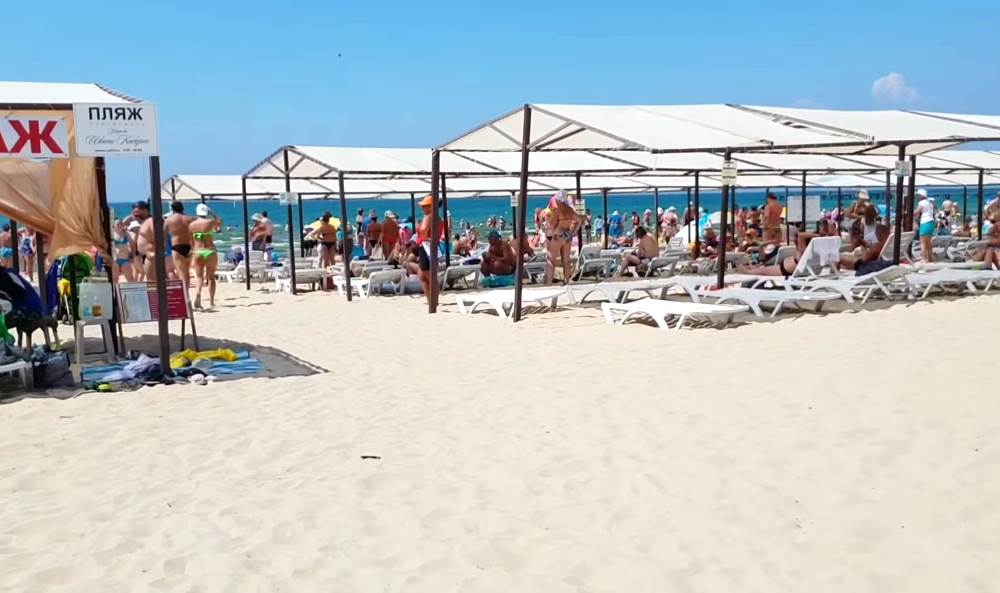 This resort has a good selection of sandy beaches, the most popular is the Central City Beach, which occupies a huge area. In addition to the well-known entertainment, you can rent a boat and go fishing.
Gelendzhik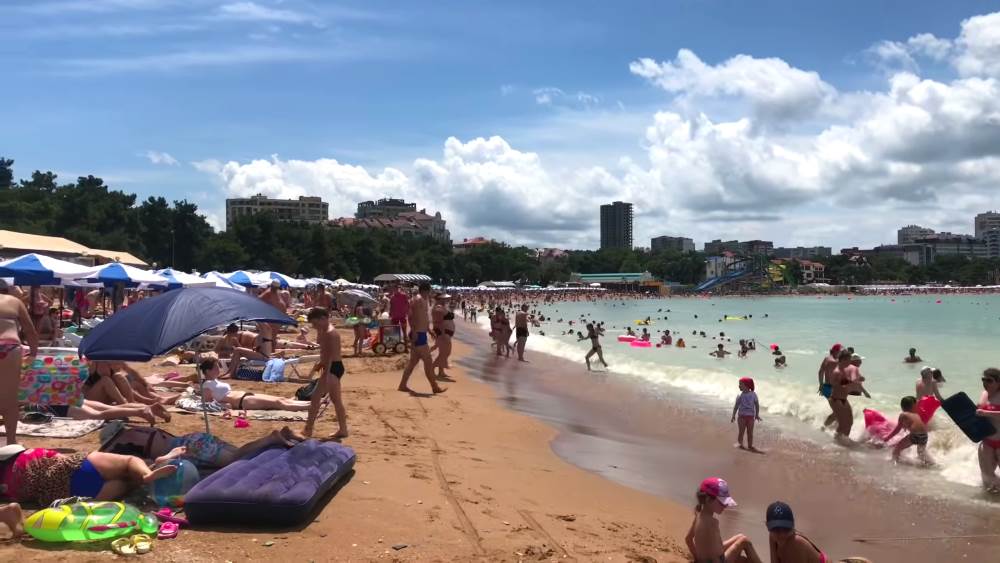 The best sandy beach at this resort is called Thin Cape. Gelendzhik itself has a beautiful Caucasus climate, and the Tonky Cape has everything you need for a comfortable holiday: from umbrella and sun lounger rental points to souvenir stores.
Note that most of the sandy beaches of the Krasnodar region are great for family holidays with children. There is not only a gentle entrance to the sea, but also many other modern amenities and children's entertainment.
Sevastopol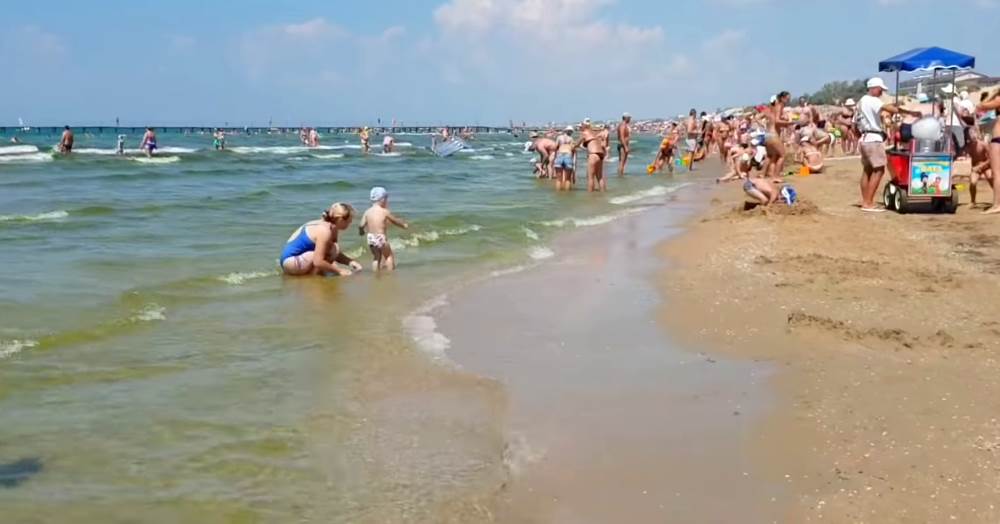 The most famous in this city is Kaczynski sandy beach. It has everything you need for youth and family recreation, as well as for the elderly. The beach area is huge, you can always find privacy.
Kaczynski Beach can be reached by city bus, cab, private car or by boat. It has a cool infrastructure. Currently in Sevastopol built or reconstructed a lot of small sandy beaches for a quiet holiday.
Feodosia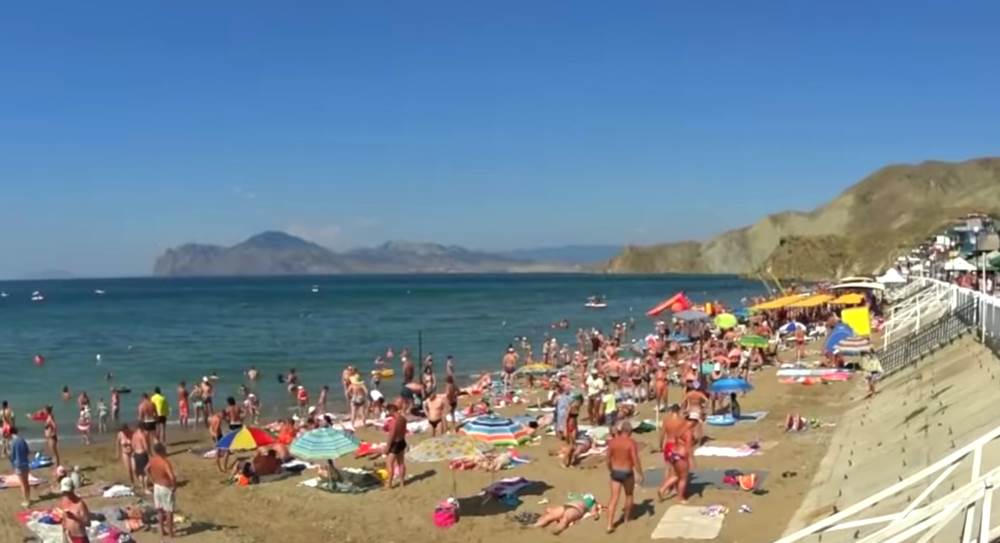 The best of this famous Crimean resort is the Golden Beach, which stretches along the coast of the Black Sea for 15 km. There are all kinds of ways to have fun, including. Extreme: flying over the sea in a small two-seater airplane.
For children built playgrounds, where you can roll on swings, merry-go-rounds, a variety of water slides, etc. On this beach is always transparent and warm sea water, carefully observing environmental cleanliness.
Saki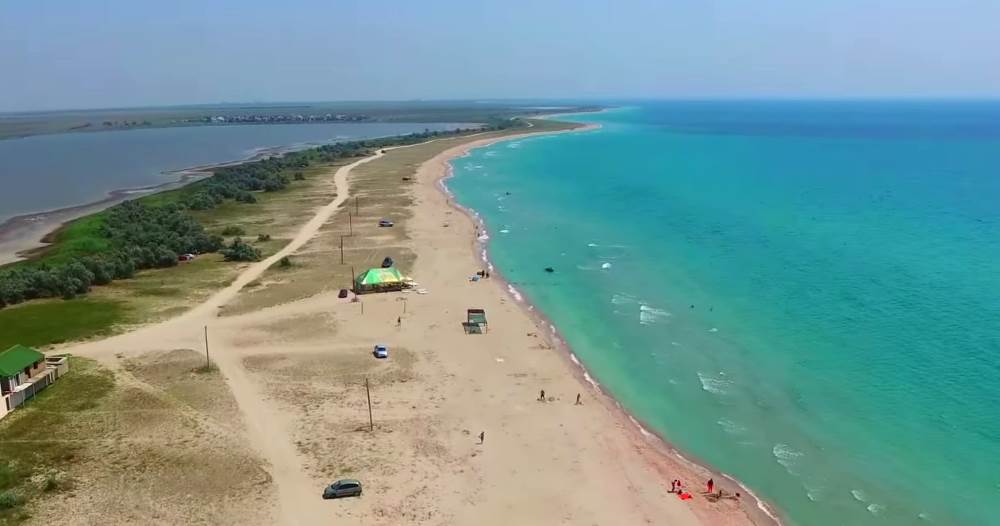 Central sandy beach in Saki is the most popular among tourists. Not only the warm Black Sea and beautiful weather, but also excellent therapeutic mud baths. Thousands of tourists come here every season to relax and undergo treatment.
At the landscaped Central Beach in Saki excellent infrastructure, there are showers, booths, toilets. For vacationers created a lot of adult and children's entertainment, for the smallest – a wonderful playground, etc.
The best sandy beaches in Ukraine on the Black Sea
In Ukraine on the Black Sea there are many beautiful sandy beaches. Their only disadvantage is the absence or low presence of beach infrastructure. For lovers of wild recreation – a great choice.
Odessa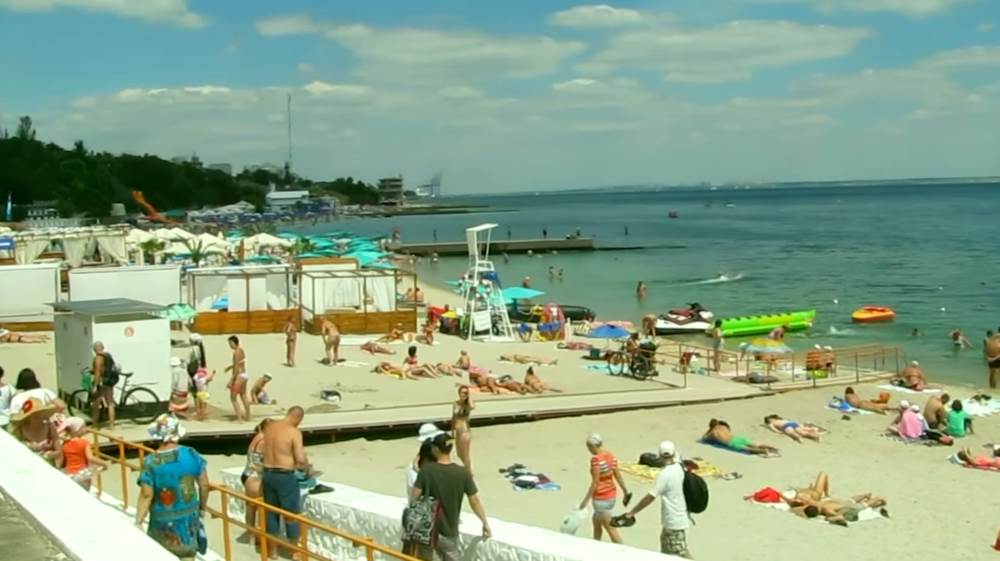 Local sandy beaches stretch for 30 km, so the choice is extremely wide. Langeron is one of the most comfortable beaches in Odessa. Otrada is located near the Langeron. Arcadia is a great place for youth recreation.
No less popular beaches are located near the villages Sanzheika and Gribovka near Odessa. They stretch for many kilometers along the Black Sea coast, and there are camping sites, discos, nightclubs, etc.
Nikolaev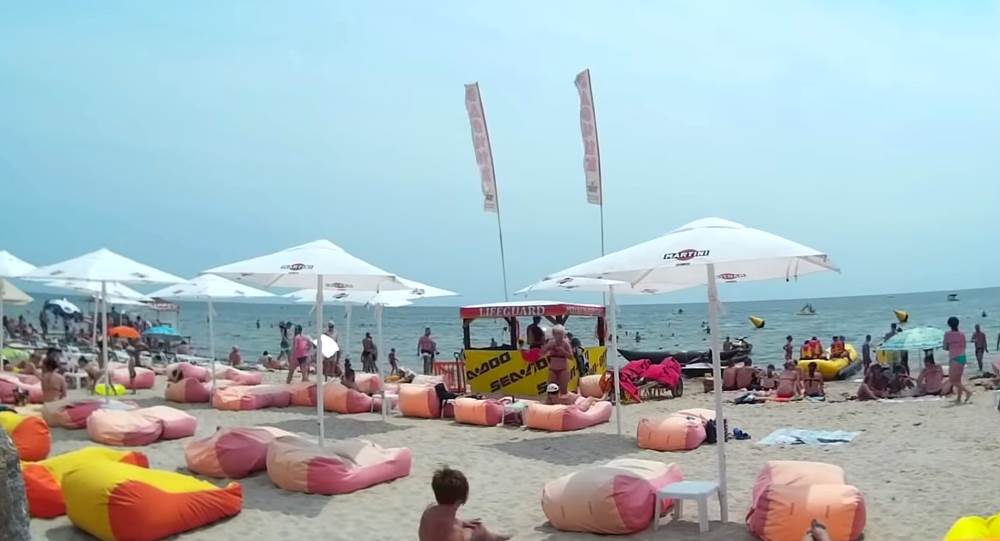 In this Ukrainian region there is a beautiful resort of Koblevo with its sandy beaches and Tiligul estuary. Another two resorts in Mykolaiv region known to Ukrainians are Rybakovka and Ochakov.
Zaporozhye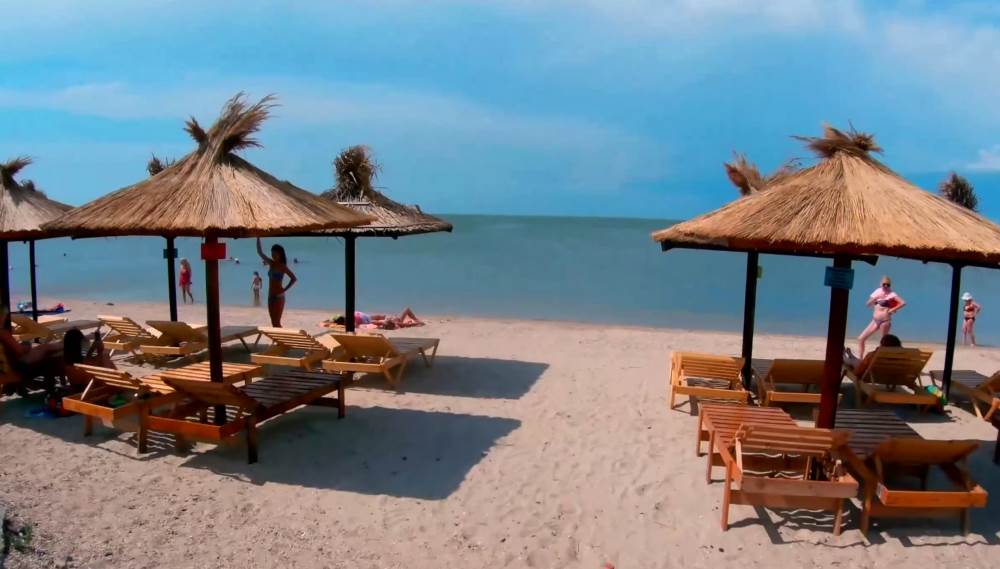 Berdyansk is considered a children's resort, as. Here is a very shallow and warm Black Sea with sandy beaches, year-round works a lot of children's camps and recreation centers.
In Kirillovka there are huge sandy beaches, the Black Sea estuaries and curative mud. There are children's and adults' sanatoriums, the resort itself is designed for a relaxing family vacation with children.
Kherson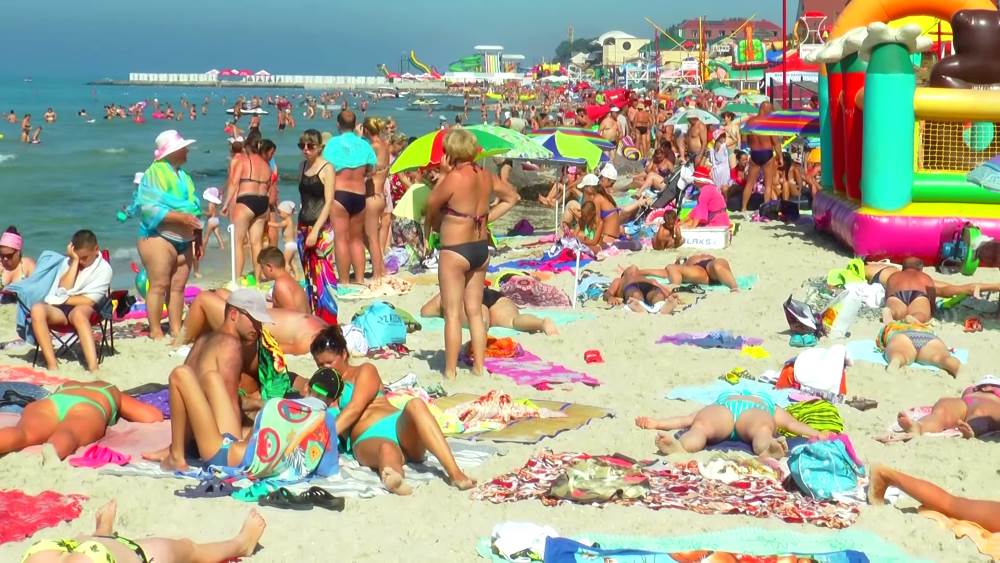 In this Ukrainian region is a resort Iron Port, where mostly young people have a rest, lots of attractions and discos, there is a nice sandy beach. Also developing resorts Skadovsk and Dzharylgach Island.
The best sandy beaches in Turkey on the Black Sea
Turkish resorts on the southern Black Sea coast are not as famous as those on the Aegean Sea. But even here you can find sights from Antiquity, great sandy beaches, cool and inexpensive service.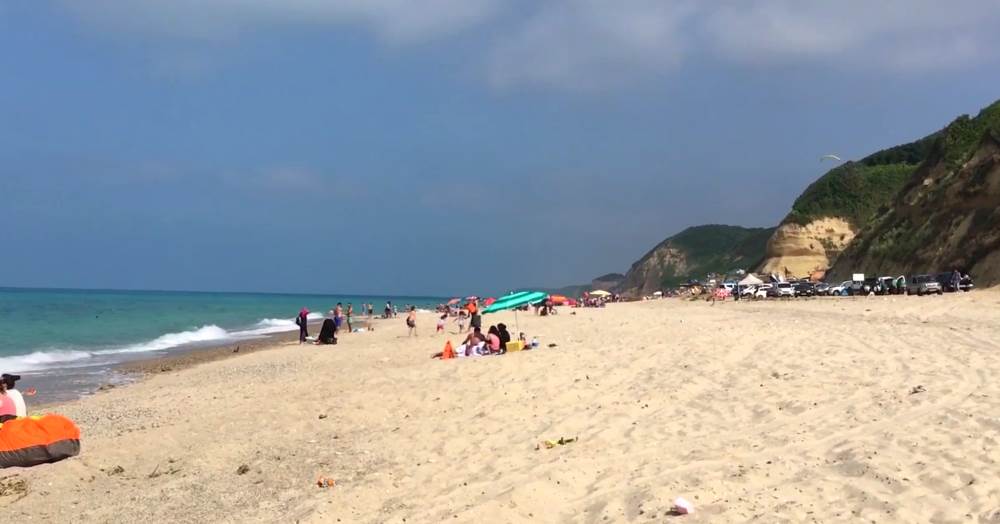 Russians are comfortable here because. no exhausting heat, there are many water parks, where you can spend your entire vacation, there are no crowds of tourists, and the cost of tourist services is markedly lower than in the south of Turkey.
The best modern resorts in Turkey with sandy beaches:
Abana;
Ackliman;
Amasra;
Bartin;
Gerze;
Sinop, etc.
The Best Sandy Beaches in Bulgaria on the Black Sea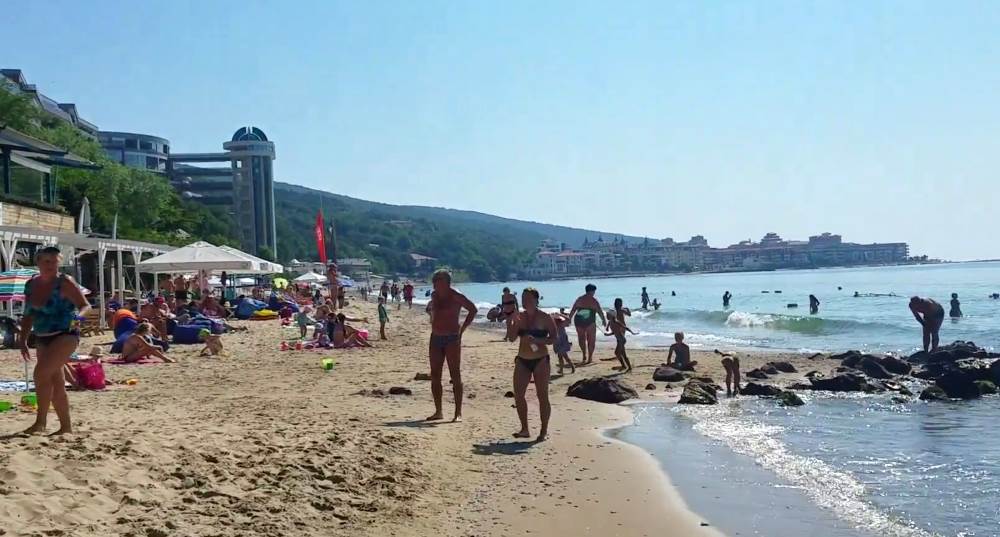 The best beaches of this country are located in the resorts of Golden Sands, Sunny Beach, Pomorie, Sveti Vlas, Nessebar, etc. Here you can have a great vacation with children, get a first-class service and bask on the beautiful sands near the clean sea.
Tourist business in Bulgaria is rapidly developing, acquiring an international level. Every year more and more Bulgarian beaches are awarded the Blue Flag, which indicates their highest level of quality and environmental cleanliness.