In ancient times, the city of Mainz had many names. It was founded by the Romans as a colony of Mogontiacum. Already in the early Middle Ages, it changes its name and for a very long time, almost until the 18th century, this city did not have a permanent name.
Many surviving monuments tell about the millennial history of the city. So, for example, the Mainz Cathedral appeared in 975 and for a long time served as the residence of bishops and princes. Gothic, Romanesque, Baroque, Rococo and Renaissance elements are woven into its architecture. The city is rich in temples decorated with wonderful frescoes and stained-glass windows. One of the most interesting is the church of St. Stephen. Its stained glass windows are by Marc Chagall.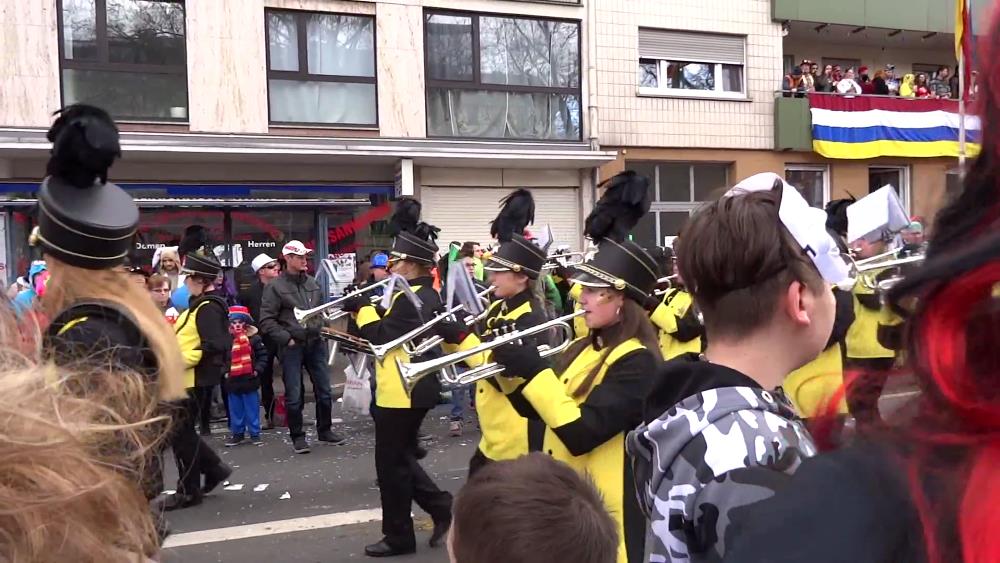 In Mainz there is a museum dedicated to book printing and the great discoverer of book printing, Johannes Gutenberg. The memory of Gutenberg is held in high esteem here, as is the city's other historical heritage.
It is especially interesting to come to this city during the carnival, which begins on November 11. This carnival tradition goes back to the thirteenth century. Carnival usually lasts throughout the winter season, and the most colorful events here are in the period before the beginning of Lent. At this time the city gives its guests a rich and at the same time quiet atmosphere of the holiday.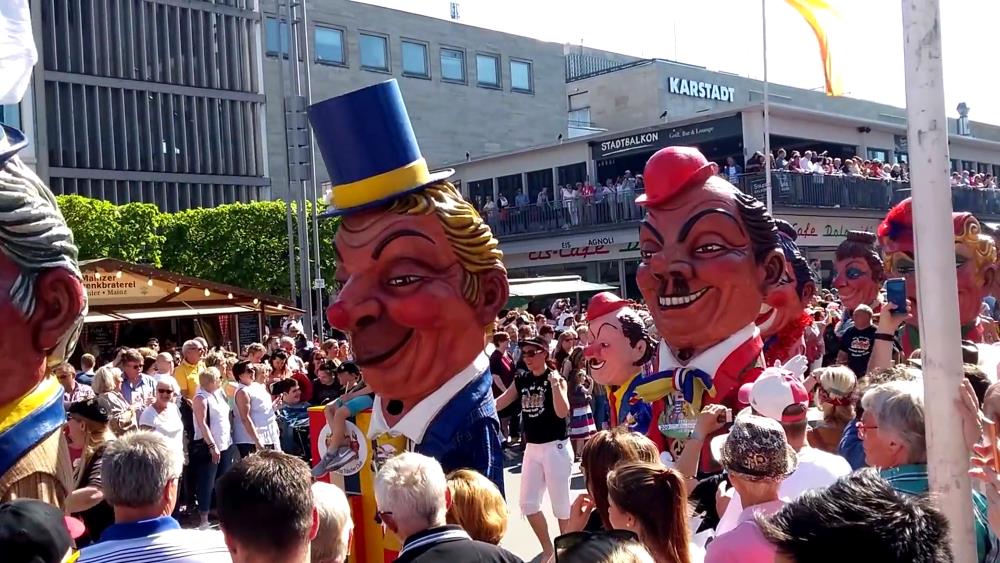 The start of the "Fifth Season" is announced every year from the balcony of the Osteinerhof Palace and always at the same time at 11:11 am. The festive carnival procession covers the entire city. The last week of carnival is somewhat similar to our Shrovetide week, but it is the one that ends the four-month carnival marathon. This period is remarkable for folk festivals. At this time, there are often parades of people in cheerful outfits in the streets. On their heads the marchers carry jester's hats. It must be said that even Gutenberg, who also has his own cap, takes part in this procession.
The carnival procession is accompanied by music, it involves representatives of ensembles, pupils of the cadet corps. The whole crowd is sparkling with fun, fooling around, clappers going off everywhere, strewing everything around with colorful confetti. The main colors of the carnival are yellow, blue, red and white, often used in the costumes of the participants. At the end of the feast, the King and Queen are elected.