Islands in Thailand are known around the world as a wonderful place for a beach holiday with clean white beaches, magnificent tropical nature and a decent tourist infrastructure. On the islands of Thailand you will find five-star hotels with excellent service, excellent spas, world-class diving clubs, restaurants with all the cuisines of the world, nightclubs and other joys of life.
The climate in the islands of Thailand
Thailand has a typical tropical climate. During the High Season (December to April) during the day the air temperature ranges around +30 Celsius, and the water temperature is a degree lower – about +29.
In May the rains begin to fall here, which intensify every day and turn into a real downpour throughout the summer and half of the fall and gradually cease by November.
Features Thailand's climate allows a calm and comfortable rest, acclimatize Russian tourists to this climate quickly enough and without problems. Already on the day of arrival at the resort you can go to the beach.
Comparison of islands of Thailand
There are many Thai islands near the mainland of this country. Each of them has its own characteristics and conditions for recreation. Which one is the best? Here we will tell you about the most popular islands in Thailand.
Phuket Island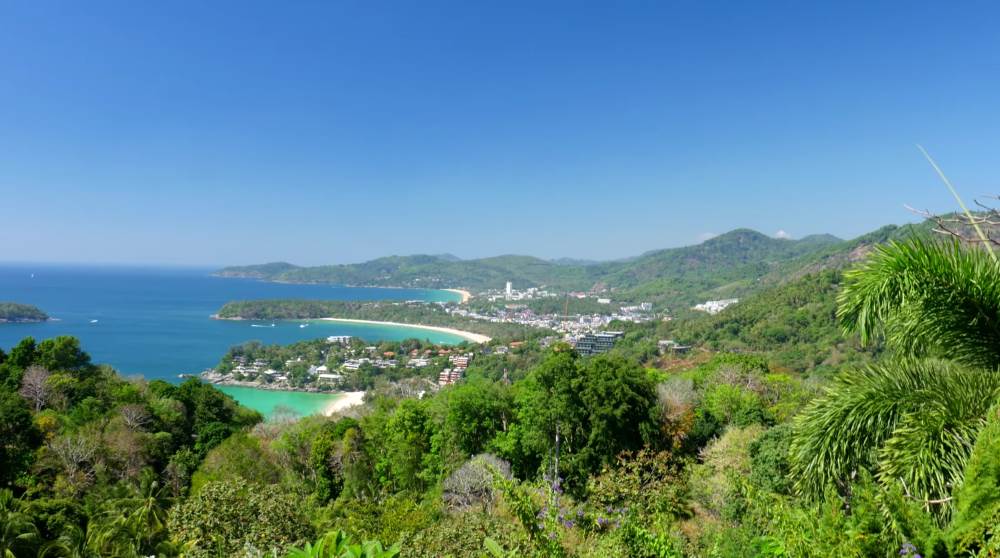 It is the largest island in Thailand and is located in the southern part of the country. Today it has become one of the favorite vacation spots, especially for Russian-speaking tourists. Here, even on the menu you can see the usual Russian home-made dishes.
There are many vacationers here, but the flora and fauna have suffered little from human intervention. The beaches are well maintained, everywhere grow beautiful tropical plants, the sea is full of fish, shrimp and other creatures of the sea.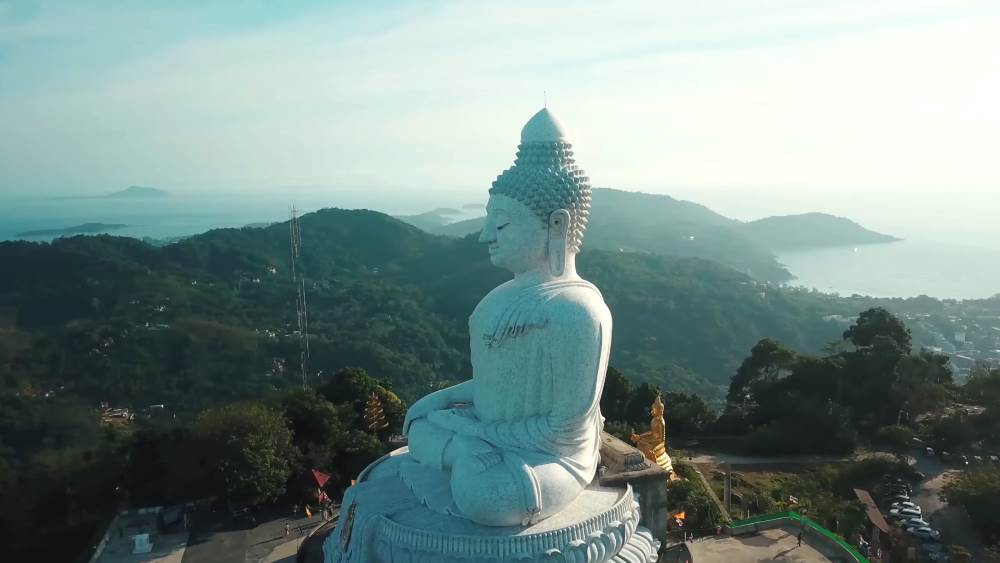 Phuket – a great place for shopping lovers, there are many souvenir shops and open markets, where you can buy unique handmade things. The island is suitable for family and youth holidays. There are a lot of night discos and clubs.
Samui Island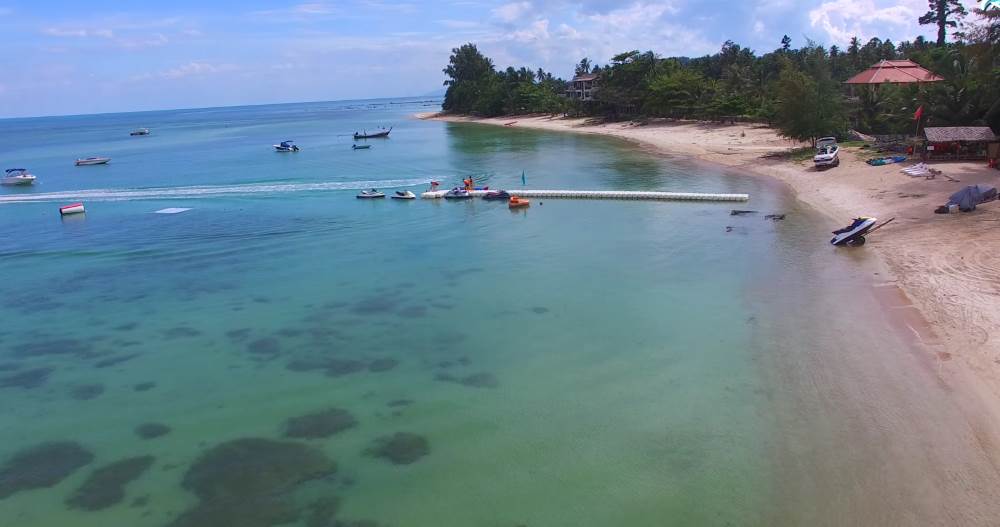 Samui is also an extremely popular holiday destination in Thailand, it deservedly takes second place after Phuket. Here you can simultaneously enjoy the almost pristine exotic nature and modern tourist infrastructure.
On Koh Samui there is a place for vacationers of all types: children, teens, young people, honeymooners, couples, seniors, etc., everyone will be something to their liking. But most of all rests here quiet couples with children.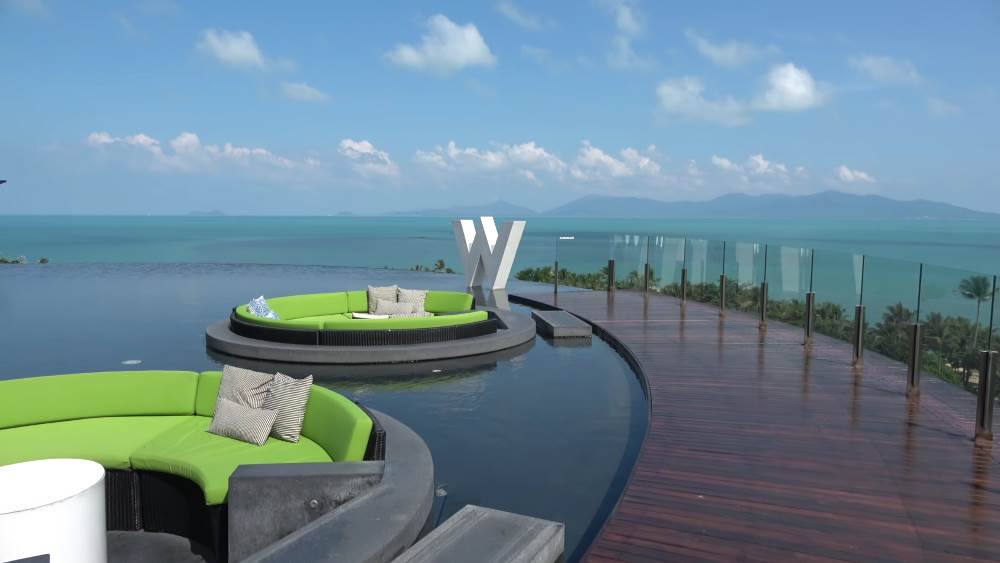 During the day there are tours of Samui and the surrounding small islands. The diversity of this island amazes tourists: one hundred meter waterfalls, exotic tropical trees, the depths of the underwater world, local diving, snorkeling, etc.
Holidaymakers on Koh Samui is less than on Phuket, the shopping is more modest, and the prices – lower. On the island, mostly solid family vacationers involved in diving and snorkeling, young people with nightclubs markedly less.
Ko Lipe Island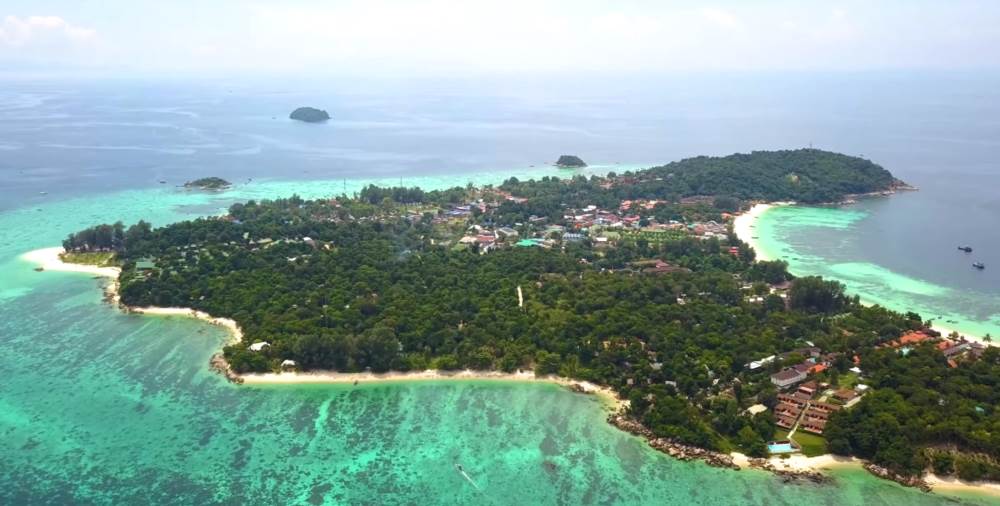 This is the southernmost tip of Thailand, from which you can take a boat to Malaysia in an hour. The peculiarity of this island: the beaches are exceptionally white sand. The cleanliness here is almost perfect, because. There are recycling facilities nearby.
Ko Lipe is part of the large Tarutao Marine Park. Most of the small islets in this park are pieces of pristine nature, and tourists come here on tiptoe to enjoy their pristine beauty.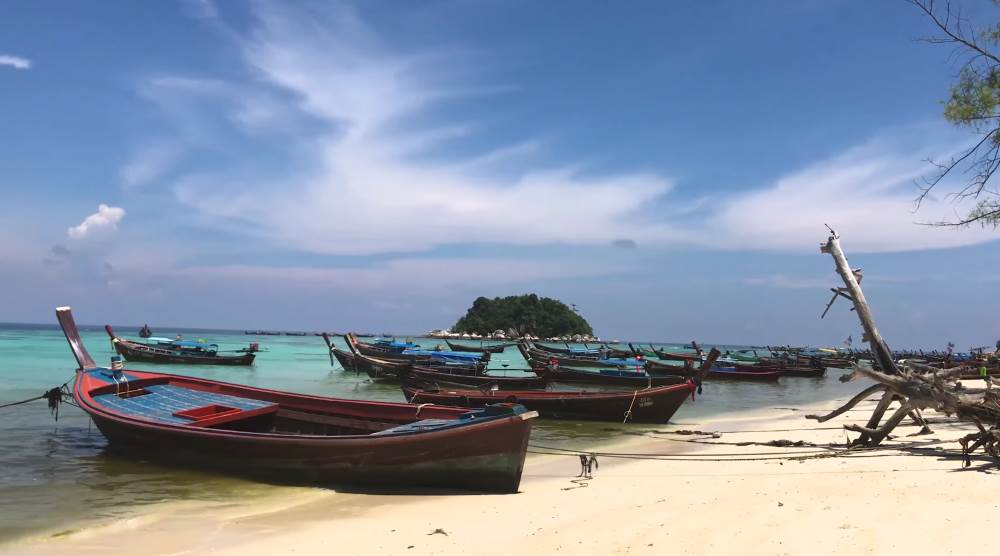 The number of vacationers here is small, the island is perfect for those who do not like a lot of noise, and prefers solitude. Rest here is mostly family, with children, shopping is decent, the prices do not bite.
Phi Phi Island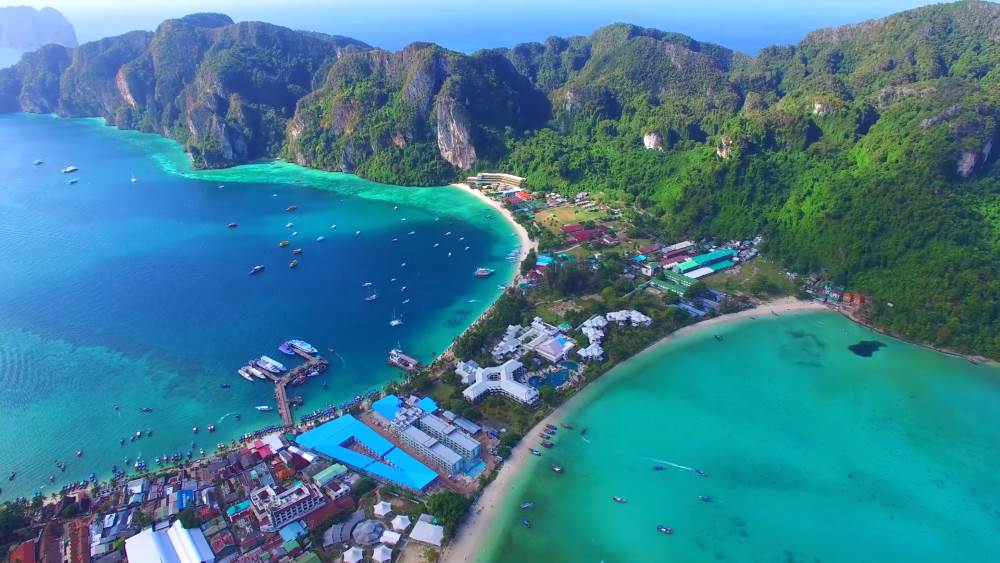 Phi Phi is a whole group of small islands located in Krabi province, a true archipelago. It is located between Phuket and the mainland and is connected to the world by sea transport.
Of the entire archipelago, only two islands are inhabited – Don and Ley, the rest are difficult to reach. The main island is Don, on which restaurants, hotels, bungalows, bars, etc. are built. Don is small in size, but in the peak season it attracts thousands of tourists.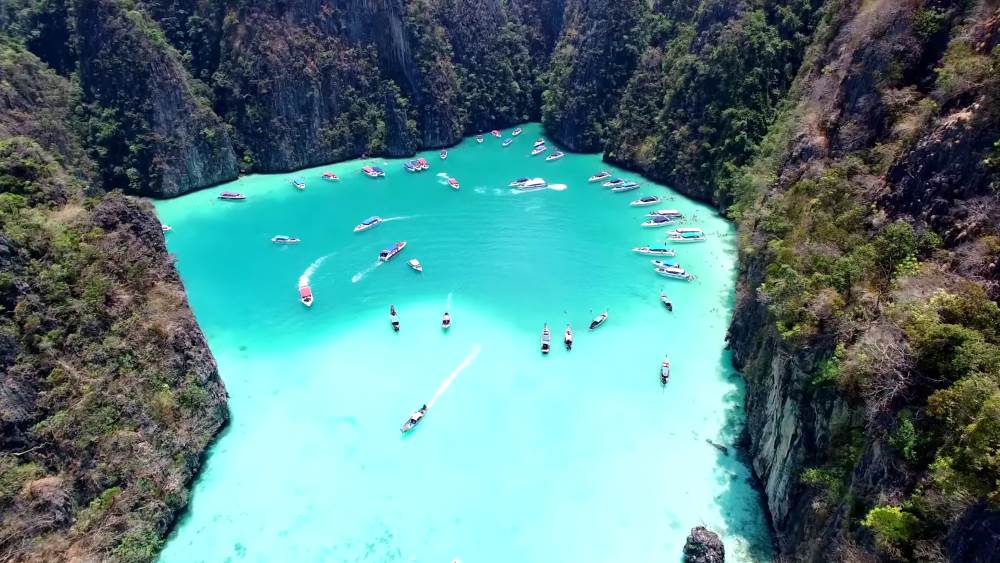 The cleanliness of local beaches is close to perfect, the number of vacationers – a decent. But to indulge in shopping is not possible, there are relatively few stores. The island is ideal for youth holidays, life here is energized closer to night.
Samet Island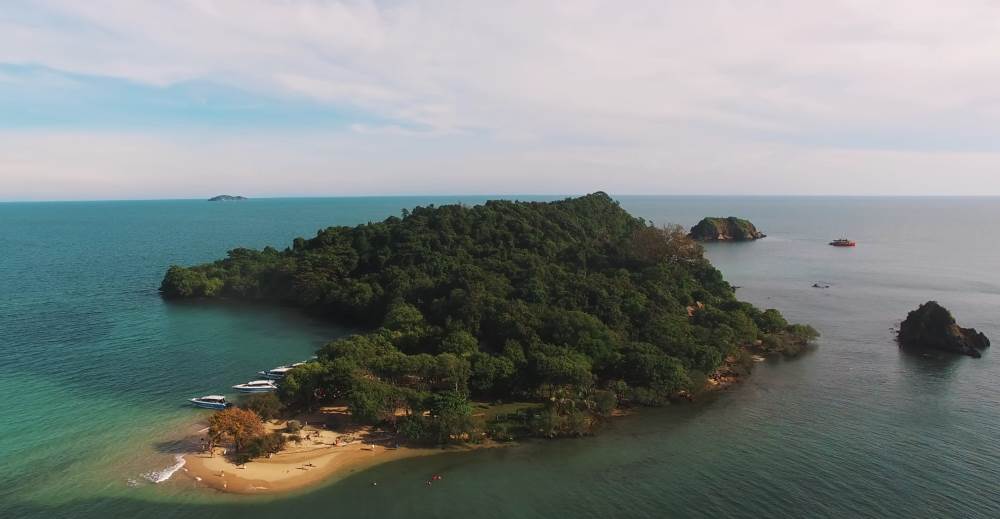 And this island is located fairly close to the coast of mainland Thailand. There are few people vacationing there, nature is very close to the pristine view, most of the island is covered with wild tropical jungle.
Local snow-white beaches are the benchmark for cleanliness, a truly eco-friendly place where you can perfectly spend a vacation or a weekend. Tourists choose Samet because of the beaches and infrastructure built near them.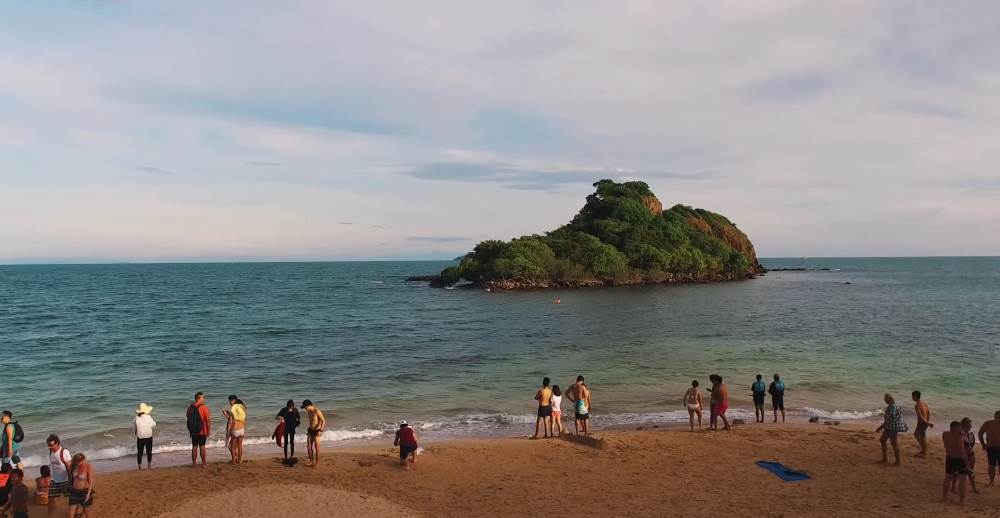 The south of Samet is a gathering place for those who like solitude, while the north is a gathering place for extraverted, adventure-seeking youth. The prices here are low, just right for students. There are nightclubs, discos, restaurants, bars.
Ko Chang Island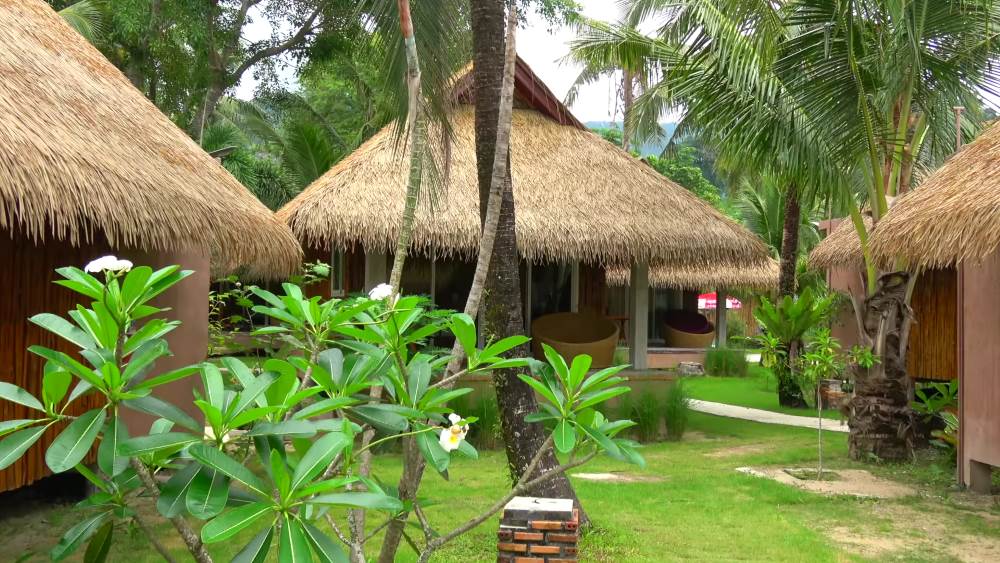 It is a huge island, not much smaller than Phuket. It is located on the eastern shore of the Gulf of Thailand. This is one of the best Thai islands for a beach holiday. It's quiet, not crowded, but very comfortable.
The local restaurant offers Thai and European cuisine. There are no prostitutes on every corner. There are no crowds of drunken tourists. At the same time here are quite low prices, the island is sure to please the elderly.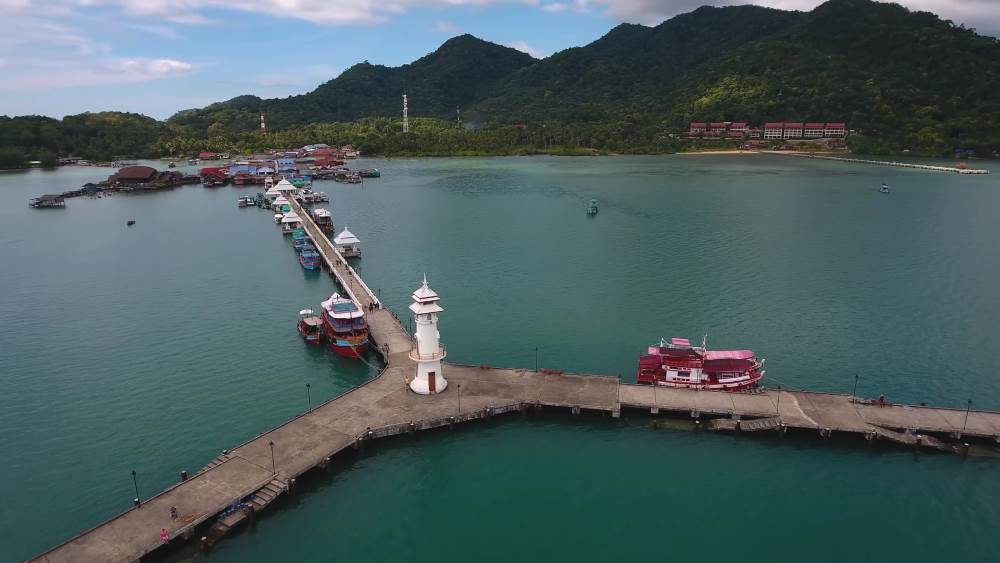 It has beautiful snow-white beaches, some of the best in Thailand, and a relatively small number of vacationers. Decent shopping at low prices. Everything disposes to quietly and quietly indulge in a beach holiday.
Pangan Island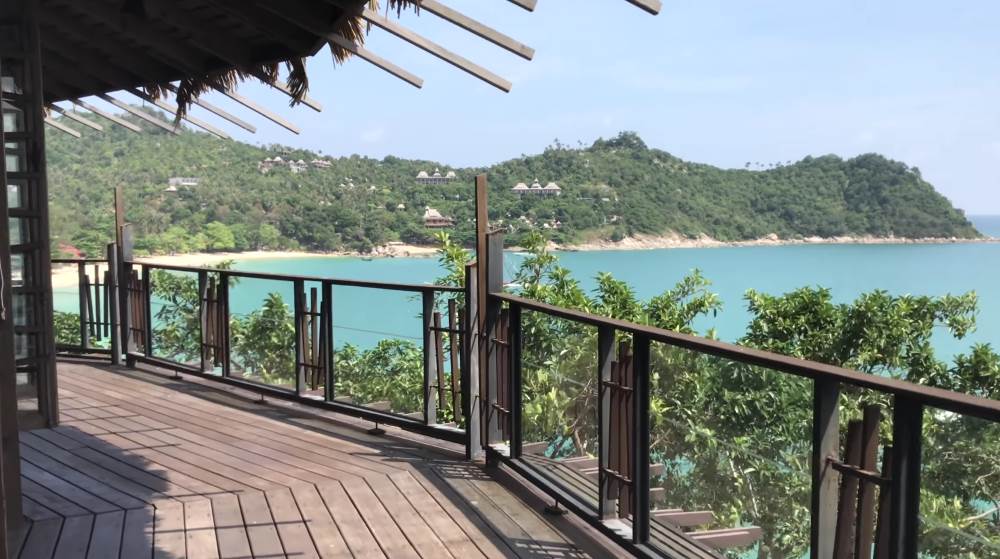 And this island, located near Samui, is a luxurious place for a youth vacation. It is well equipped for a lively nightlife. Infrastructure for tourists is developed only in some places, but when has that ever stopped young people?
Pangan has great beaches and the clearest sea water. Most of it is covered by mountains overgrown with jungle. It will be interesting to get acquainted with the local underwater world, it is well developed diving and snorkeling.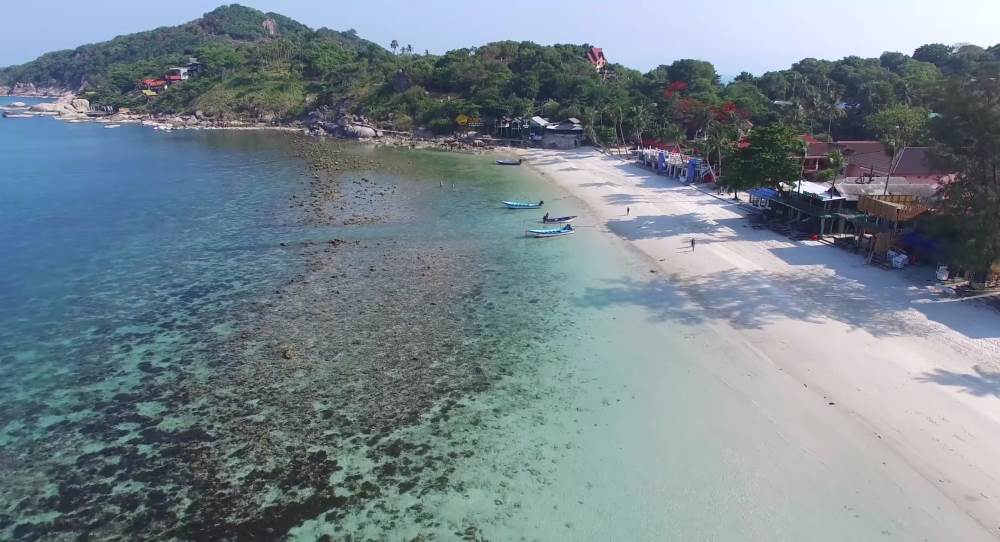 On the west of the island of Phangan is held every year at the Full Moon Party, attracting tens of thousands of tourists from all over the world and lasts for several days to the delight of guests.
When the holidays are not here so many people, but the prices are noticeably lower. There's a thriving nightlife scene on Dud Rin Beach, and the east of the island has been taken over by family tourists with small children and dogs.
Koh Tao Island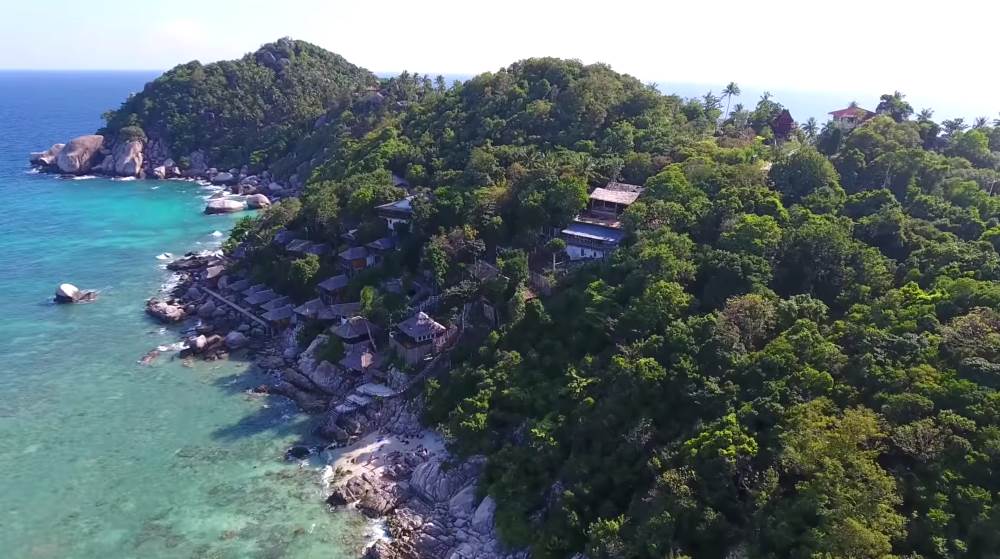 This small island is also located near Samui in Siam, away from the mainland shore, connected to the Big Land by a ferry. Thanks to the remoteness from the mainland, it is always quiet and peaceful, the people are relatively small. There are practically no Russians.
The island's nature is untouched by vandals and retains its pristine beauty. Because of the small number of guests, local hotels are always clean and rooms are inexpensive. Prices for goods in local stores are also cheap.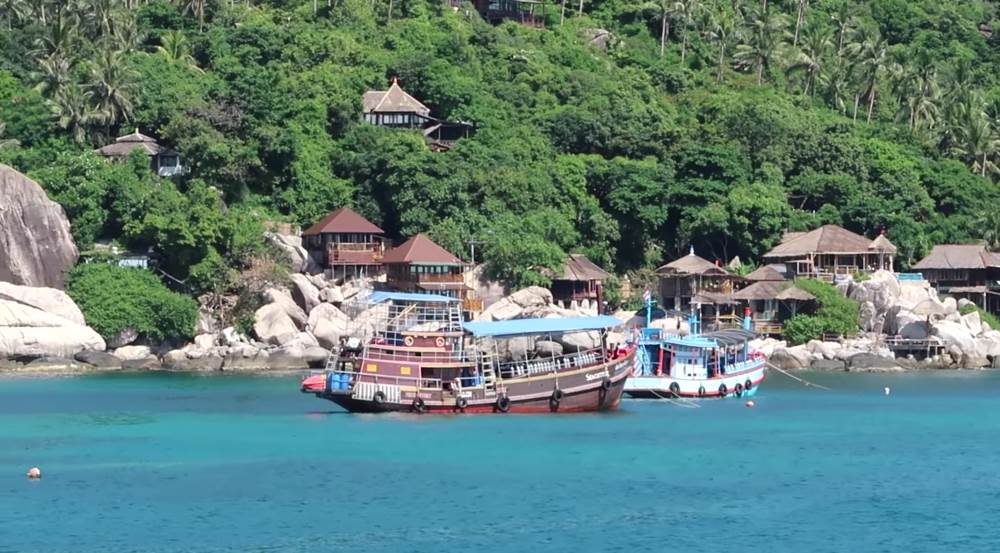 The coast and sea here are beautiful, suitable for diving and snorkeling. Just swim a few meters from the shore into the sea, and all the beauty of the underwater world at your service.
The bad thing is that there are occasional power and Internet outages on the island. It is very long and troublesome to get to the mainland. There are few historical and architectural monuments and sights that tourists love so much.
Tarutao Island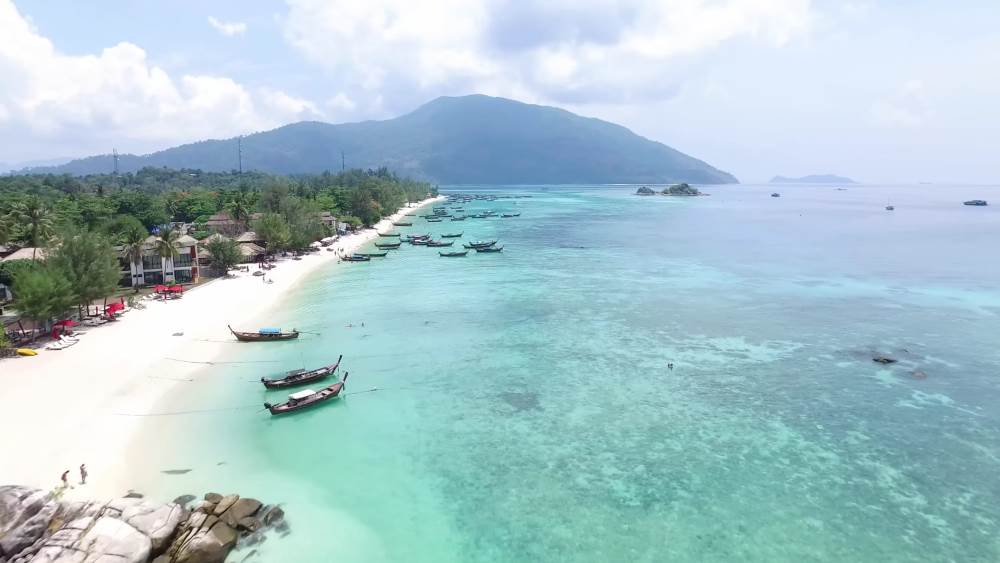 Here you will not find a crowd of tourists, but there is excellent wildlife, covering a fairly large area – more than 150 square kilometers. Exploring the local waterfalls and caves, you realize that you can be their first explorer.
There are many species of sea and amphibious turtles, macaques, colorful exotic birds, monitor lizards, etc. It is difficult to list all the inhabitants of the seabed, although the water near this island is too murky for snorkeling.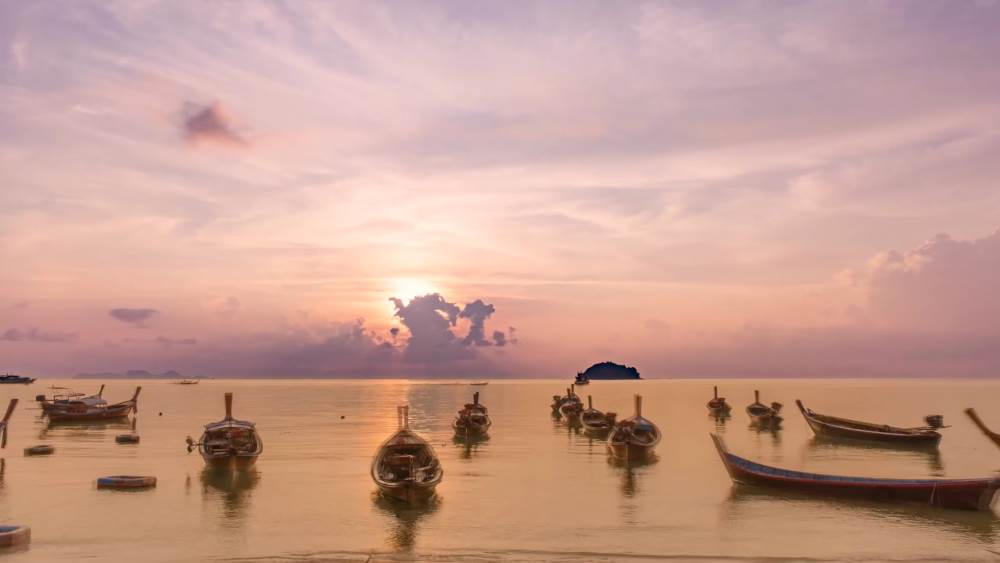 A vacation on Tarutao is a pleasure for first-timers. They will be happy to explore these new lands. If you are not a hunter, it is better to find a more comfortable place to rest. There are very rare and complicated connections with the mainland.
Lanta Island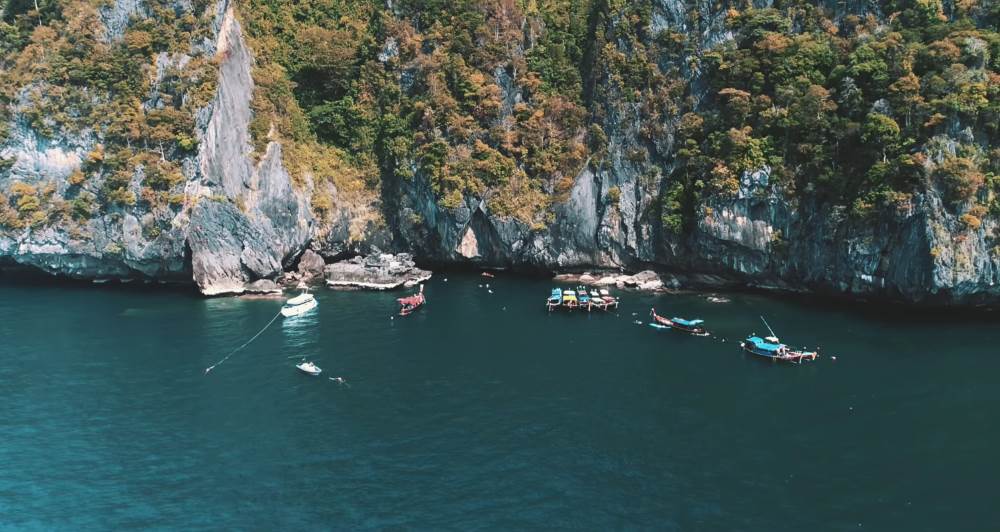 It's a place for secluded relaxation. It is not yet popular enough, there are no crowds of tourists, because. opened quite recently.
Living here are representatives of a very interesting nationality – sea gypsies, who build their houses on stilts. They are distant relatives of the Russian Gypsies, who are known to have come from India. Sea gypsies are very sociable and friendly, showing no signs of kleptomania. Therefore, you will have a very pleasant conversation during your vacation.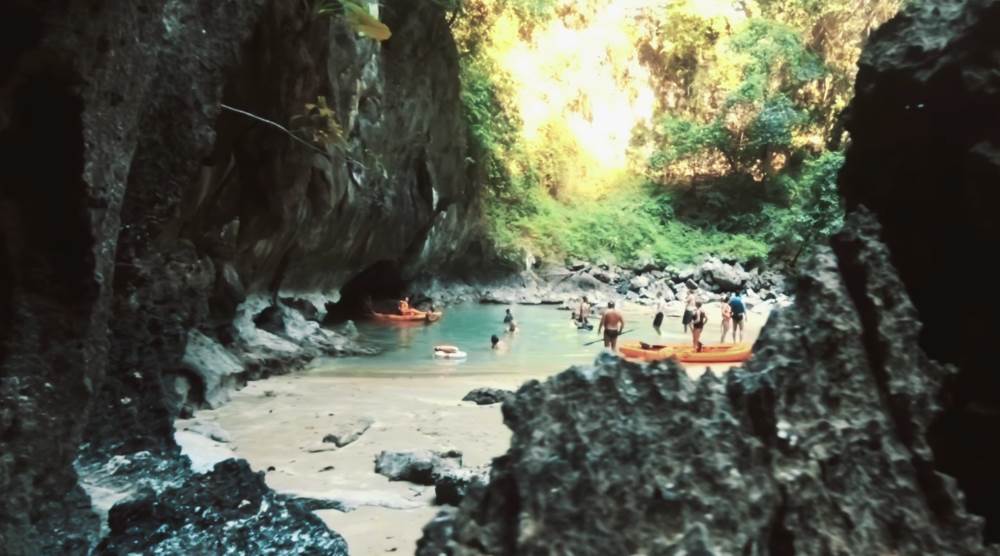 Lanta's beaches are not equipped, they do not have beach infrastructure. Holidaymakers here are very few, 5-7 people per beach. Shopping on the island is difficult because of the lack of a variety of stores, the prices of goods – low.
Islands of Thailand on the map