The impressive Taupo volcano is located in the Huicato region of the North Island. The top of the volcano is located at a height of about 760 meters above sea level. Notably, the crater of Taupo volcano is filled with the lake of the same name, which is the largest in the entire Pacific country. Near the picturesque volcano and is a resort town of the same name Taupo. Today excursions to Taupo volcano are organized for many tourists who bought tours to New Zealand.
Volcanologists believe that about 26,500 years ago the Taupo volcano erupted and became known as Oruanui. This volcanic eruption was the largest on the planet in about 70,000 years.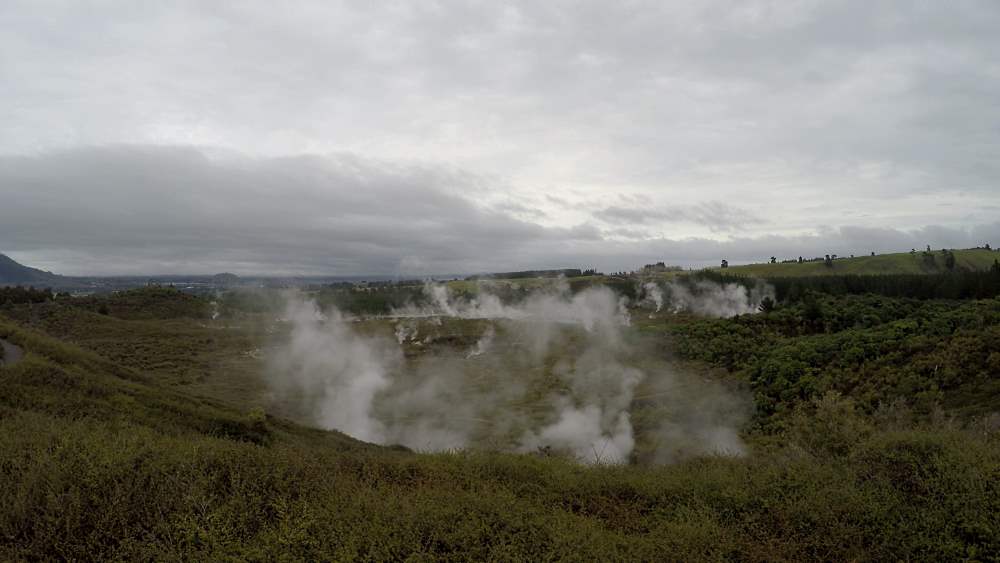 The volcanic eruption of Oruanui occurred during the historical epoch of the Late Pleistocene and was characterized by an enormous volume of volcanic emissions. At that time, some scientists estimated that about 430 km³ of pyroclastic material was erupted to the surface, along with about 320 km³ of ignimbrite and about 420 km³ of primary intracaldera material. Based on their analysis of available volcanic material, the researchers divided the major eruption of Oruanui into ten phases or stages.
It was during the early phases of the Oruanui eruption that a giant volcanic caldera began to form, whose expansion was only completed during the last phase. Today, the caldera is partially filled with Lake Taupo, which has fresh water.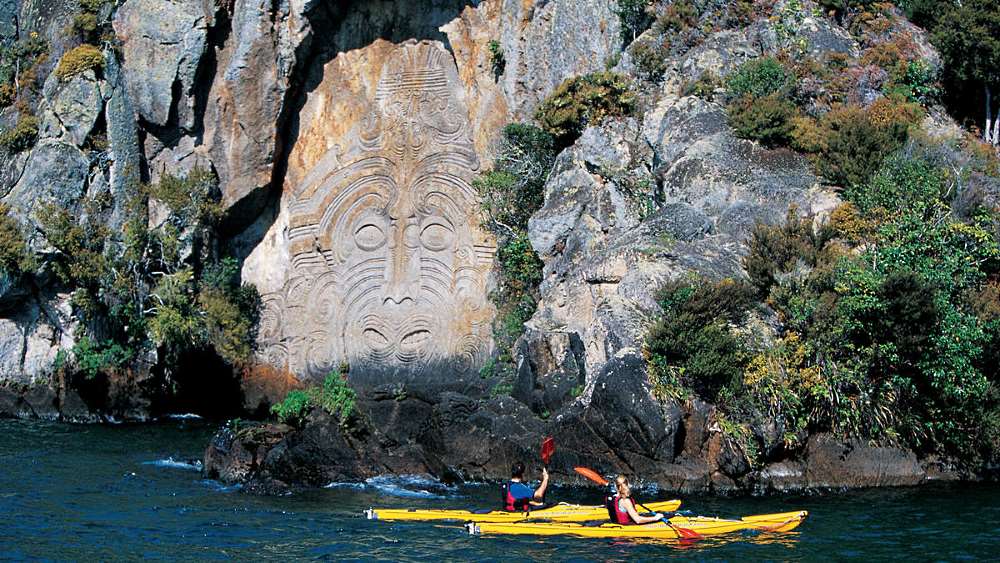 In about 180 A.D. the last significant eruption occurred, which was called the Hatepe eruption in honor of the Plinian pumice deposits. Approximately 120 km³ of volcanic material was ejected to the surface at the time, 30 km³ of which were erupted in just a few minutes.
It is believed that the height of the eruptive column reached about 50 km. Thus, the Hatepe eruption is one of the strongest in the last approximately 5,000 years. Although this major eruption did not have a very strong impact on the northern hemisphere of the planet, however, Roman and Chinese sources still recorded the phenomenon of the so-called "red sky".