The resort town of Taupo in the Kingdom of New Zealand is now a widely popular tourist destination with a well-developed infrastructure. The natural beauty of the city's surroundings attracts many tourists coming to Taupo from all over the world who have bought tours to New Zealand.
Here vacationers are offered an impressive cruise on the crater lake Taupo – the main natural attraction of the town of the same name, organized excursions to nearby beautiful places, such as the caves of Maroi, where unique cave paintings are preserved to this day.
In addition, for fans of extreme sports here is the possibility of rafting on mountain rivers and bungee jumping from the platform in the river Waikato, as well as ride on a speedboat. In addition to such activities, tourists – fans of fishing can fish, and not only in the volcanic Lake Taupo, but also in mountain streams, the waters of which are abundant in trout and some other fish species.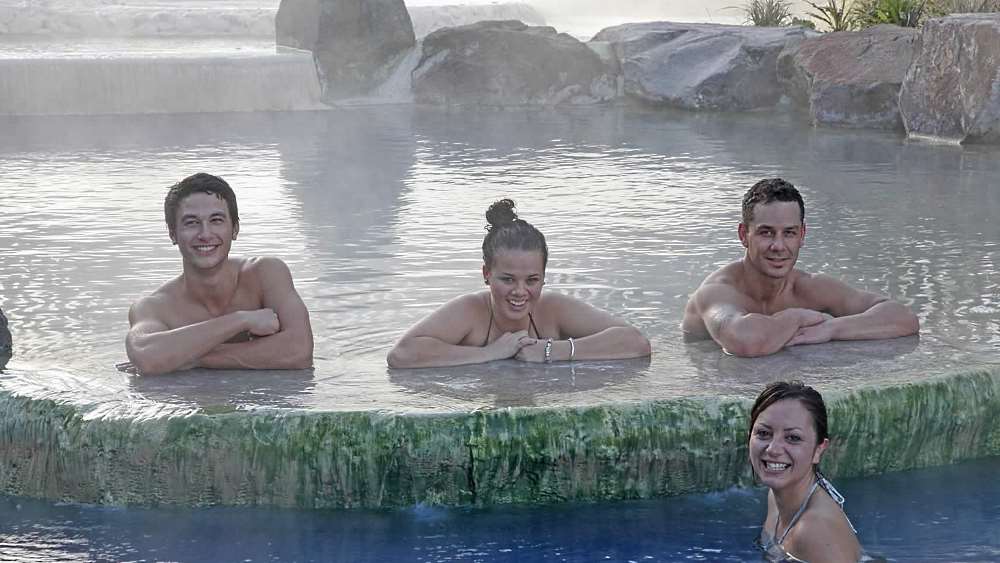 The main natural attractions of the city of Taupo are: the thermal park, which has a modern complex that includes therapeutic mineral hot springs, as well as the famous Hooka Falls, which is the most visited attraction in New Zealand.
The picturesque Huca Falls is located near the city on the Waikato River. Above the waterfall there is a pedestrian bridge. The rushing waters of the Huicato mountain river are jammed into the gorge and rumble down from a height of about 20 meters. It is noteworthy that at a distance of about 13 km from the city of Taupo, along the Huicato River, is the Aratiatia Dam.
Among the natural attractions in the vicinity of Taupo, the unique Tongariro National Park, which is located just 10 km from the city of Taupo, deserves great attention. There are three famous volcanoes in the national park: Ruapehu, Tongariro, and Ngaruhoe. Tongariro National Park, as a valuable cultural landscape created by nature, is included in the UNESCO World Heritage List.