The grandiose and world-famous Statue of Liberty is a symbol of the United States and a recognized monument. Its full official title is "Freedom Illuminating the World.
The statue represents freedom as a woman holding a burning torch in her right hand and a plaque with the date of July 4, 1776 (the day the United States signed the Declaration of Independence) in her left. A woman stands with one foot on broken fetters.
She has a crown on her head in which there are 25 windows, symbolizing the gems of the earth. The crown has seven rays, which are symbols of the seven seas and continents. The total height of the Statue of Liberty is over 100 meters and the statue itself is 50 meters. Inside the pedestal on which the monument stands is now a popular museum.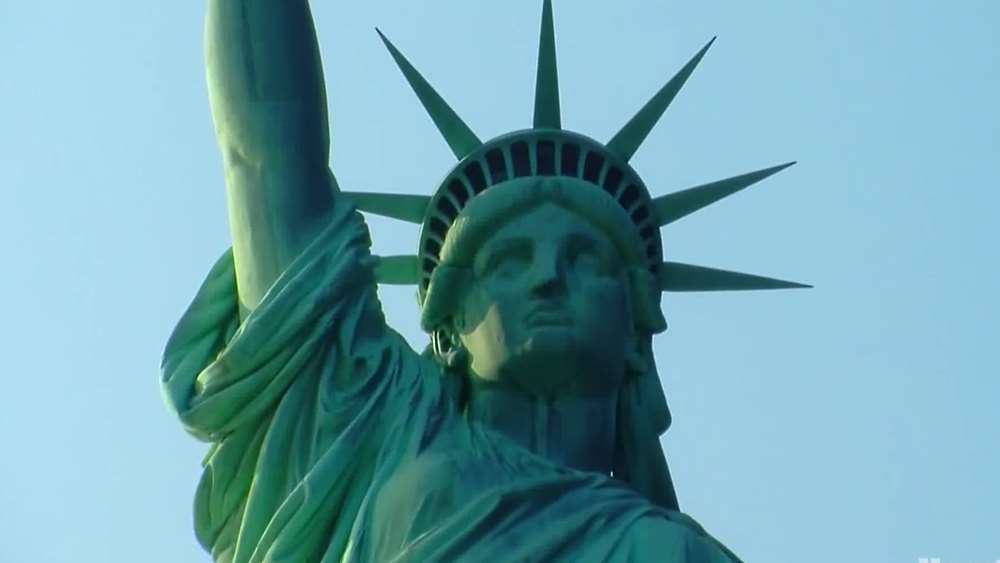 The creation of the statue in New York was commissioned in 1876 by French sculptor Bartholdi for the 100th anniversary of the signing of the Declaration of Independence by the States. The statue was made in France and assembled by Americans. More than 30 tons of copper were used to cast it.
Due to the shortage of money, auctions, performances, and raffles were held in France and the United States to raise money. Work on the statue was completed in July 1884, and the opening ceremony was held on October 28, 1886.
Due to the terrorist threat, the statue was closed to the public for several years until 2009. Now anyone can take a tour of the museum, as well as climb to the top of the monument.