Baden-Baden Forest Thermal Spa is located in southwestern Germany at an altitude of 112 to 1003 m above sea level between the Black Forest mountain system and the Rhine Valley. It is also called the summer capital of Europe and the royal resort.
Here each gorge and each rock has its own story and its own name. Located at the foot of the "Black Forest", Baden-Baden has long been welcoming people from all over the world who want to improve their health. Even the ancient Romans in the first centuries A.D. built two bathing facilities here for their legionaries. And the Emperor Caracallus built the imperial baths here in 214.
After the decline of the Roman Empire, the local thermal springs were abandoned, but in 1306 the rulers of the city took them on lease. And in 1507 a spa tax was introduced here, and the city became a resort of world importance. In the 16th century, up to 3,000 people a year were treated here in twelve bathing buildings.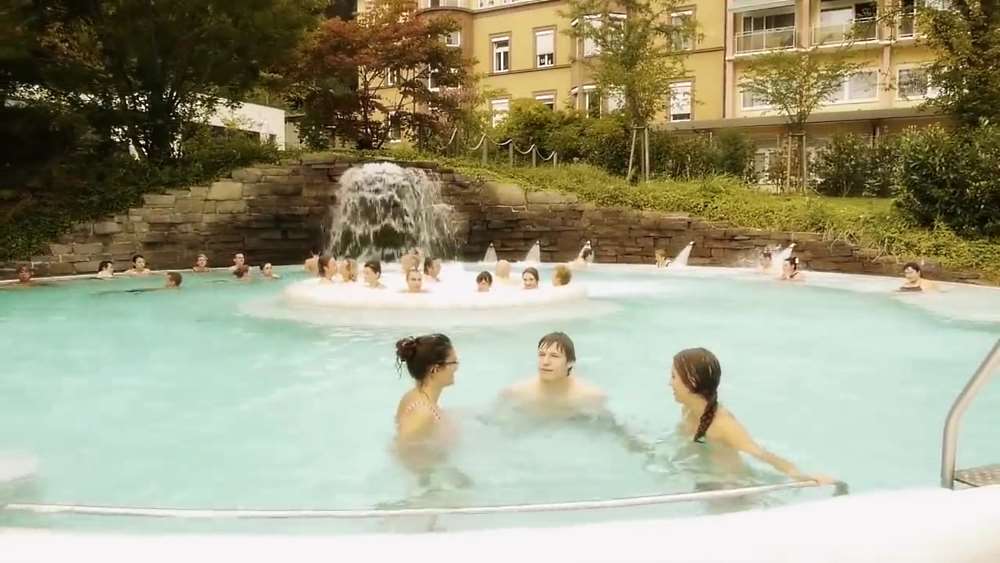 Baden-Baden resort gained popularity among Russian guests during the reign of Alexander I, when his wife, before his marriage, Princess of Baden, brought the Russian aristocracy fashion to go here for water. And in 2002, the American Academy of Hospitality presented the local resort with the prestigious Five Star Diamond Award.
The summer season in Baden-Baden begins in May and lasts until October, thanks to the mild, almost Mediterranean climate.
The city has many sanatoriums, boarding houses, hotels. And in numerous clinics consult the best medical specialists. There are baths, swimming pools, drinking galleries, where are widely used all kinds of hydrotherapy, massage, mud baths, therapeutic exercises, physiotherapy, endotherapy.
It has everything for the treatment of musculoskeletal system, nervous and cardiovascular system, respiratory organs, etc. At a high level is the recovery from injuries and complex operations.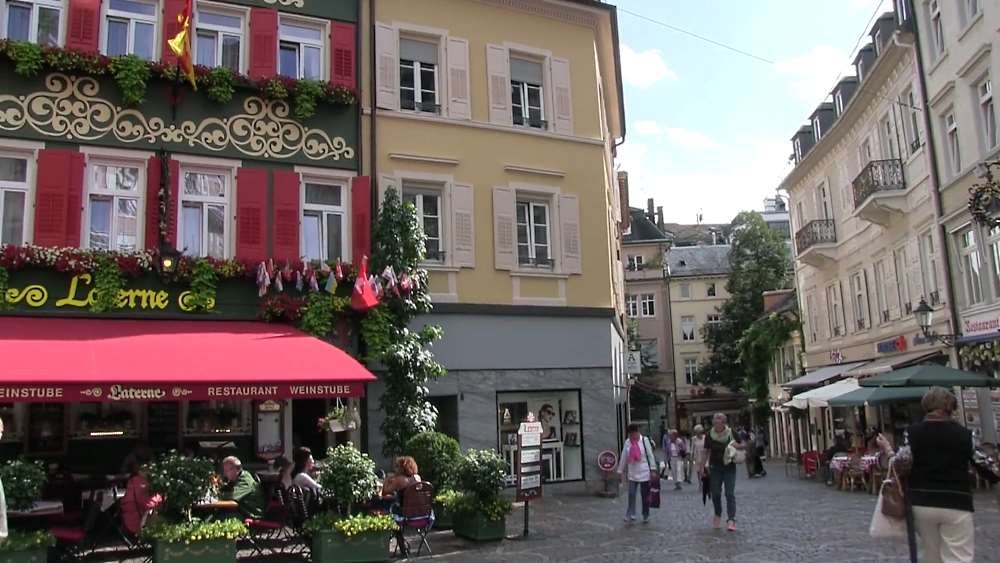 For the accommodation of guests here can offer and extra-class hotels, and comfortable home hotels. Those who wish can even stay in the former Capuchin monastery (four-star hotel "Badischer Hof"). Here the water from the healing hot springs in some rooms comes directly into the bathtub.
For leisure there are wonderful parks, nature reserve, golf courses, rose gardens, sports clubs, hippodrome. And the local casino Marlene Dietrich described as "the most ornate.
At one time kings, kings, composers and poets rested on Lichtenthaler Alley. Brahms, Rossini, Liszt, Enrique Caruso, and Clara Schumann have often been here. And Johann Strauss sang his waltzes for Emperor Wilhelm I.
In addition to the fact that Baden-Baden – thermal and health resort, it is also an excellent place for recreation and various international conferences and festivals.