Sirinath National Park is located in Phuket, Thailand. It has an area of about 90 square kilometers and includes 4 wild beaches. This park is very popular with tourists because of the island's wildlife that opens up before them.
An overview of Sirinath Park
Sea turtles nest on the beaches. In winter, they lay their eggs in the warm sand, from which in a few months appear and immediately go to sea small turtles. It's a magnificent sight.
Also in Sirinath National Park there is a mangrove forest with trunks of different colors, which is home to reptiles and reptiles that are surprising and even dangerous for the European citizen.
Next to the first wild Nai Yang Beach in the sea is a huge coral reef, it is a favorite place for divers, they spend hours exploring the underwater world of the local sea, its vegetation and wildlife of extraordinary beauty.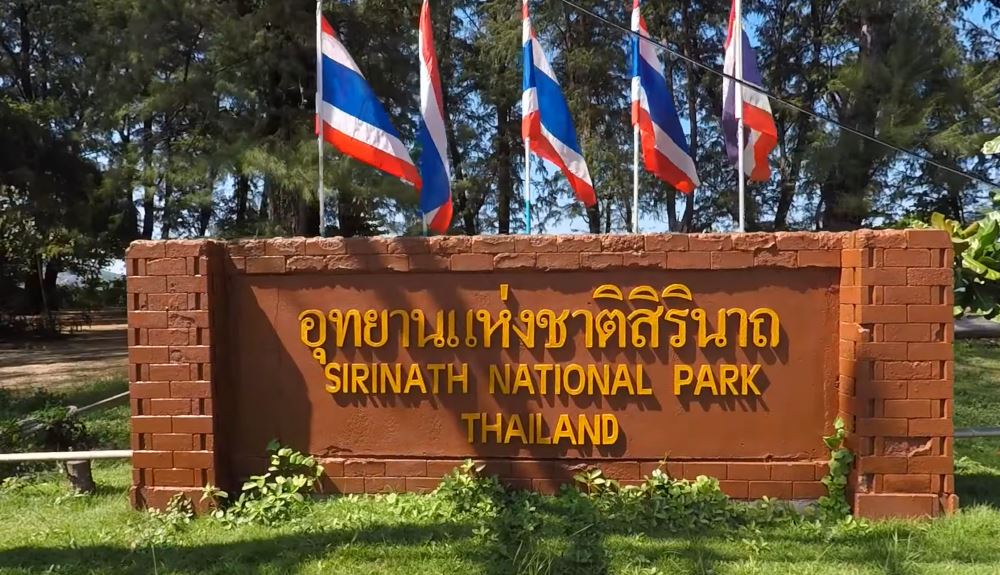 In Sirinath National Park in Phuket on the beach Mai Khao operates a tourist center, where you can buy the necessary maps, get important information for excursions.
If necessary, you can rent tents, other tourist supplies, rent small bungalows for the night if you plan to stay here for a few days. All this property is located on Nai Yang Beach.
Sea Turtles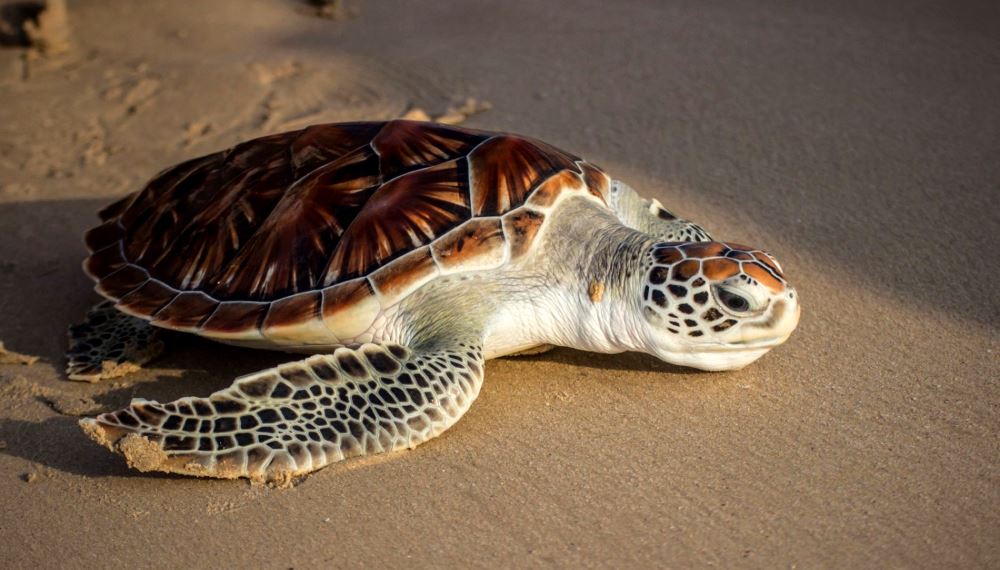 Huge sea turtles come to Mai Khao beach every year to lay their eggs in its sands. Tourists can watch this ordinary miracle from the sidelines. Try not to scare the turtles, do not touch the eggs, otherwise there will be a big fine.
Mangrove forests
These trees grow in the dirt, have a rather unpresentable appearance, they do not have beautiful flowers. Fishermen know the value of mangroves. Beneath them, the best tropical fish and crustaceans hide in the water in dense thickets.
Tachachai Trail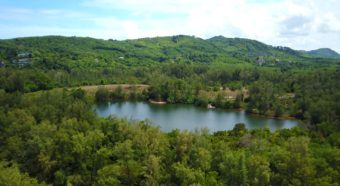 This famous trail is located in the north of Mai Khao, it is several hundred meters long and from it you can see many unusual plants growing in the national park.
Next to the trail there are stands where you can read information about the vegetation and animals of the park and observe them for yourself. A special love of tourists earned the local crabs, they like to hide in the sand, while making an intimidating crackling sound.
Mai Khao Beach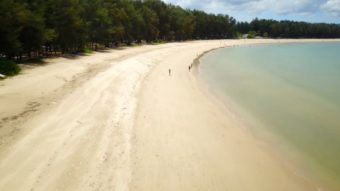 This wild beach is more than 10 kilometers long, it stretches along the northwestern coast of Phuket. "Mai Khao" is Thai for "White Forest." No infrastructure is built on this beach, it is intended for those who like untouched, unspoiled nature.
Interestingly, this beach is located near the Phuket airport. Some tourists come here to watch airliners take off or land at a strikingly close distance.
Nai Ton Beach
It is known for allowing tourists to be alone under the sound of the coastal waves and trees, visit local restaurants, try local and European dishes, drink some Thai wine.
Snorkeling on Nai Yang Beach
There is a beautiful coastline and the necessary equipment for rent to go snorkeling. The underwater world of the sea offers tourists colorful swarms of tropical fish, coral islands with unique flora and fauna.
Diving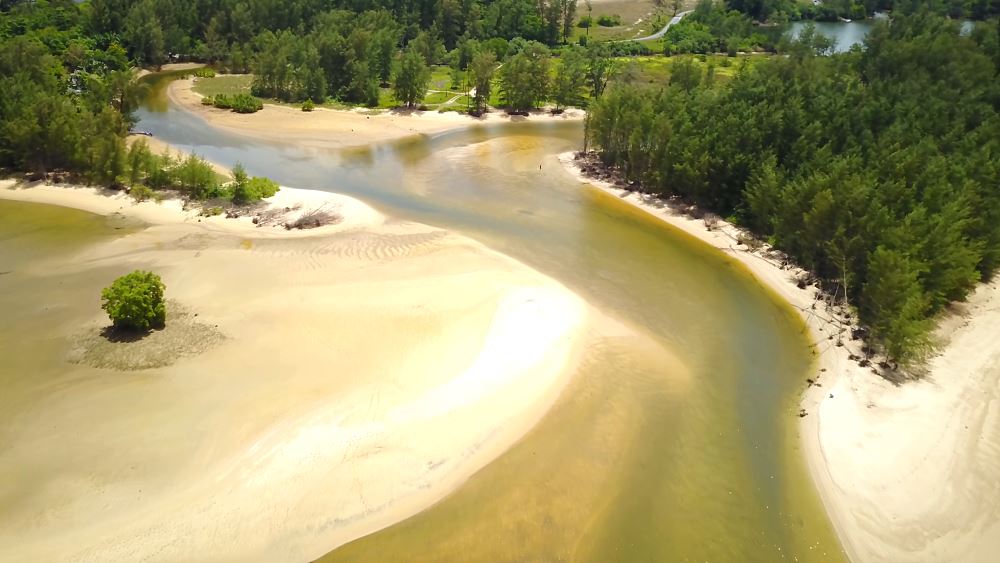 The silent underwater world is being actively explored by divers armed with scuba gear. Remember, this requires special knowledge and experience. But you will see all the exquisite charm of the sea inhabitants.
Phuket has a Diving Center, it provides tourists with everything you need for the sport, as well as instructors. They help, explain and accompany the divers all the time they are diving at sea.
Hotels near Sirinath Park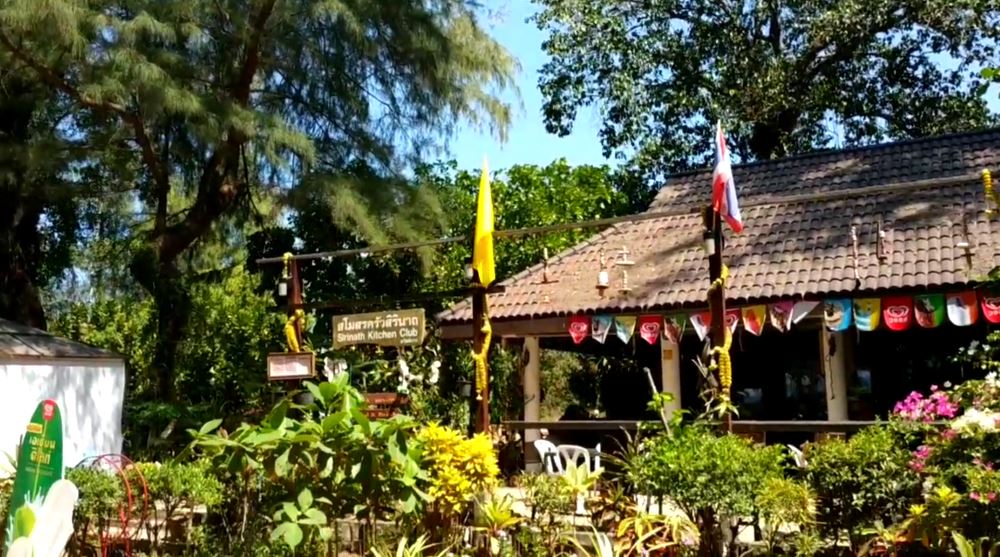 In the north of Phuket built and effectively operates a lot of hotels. Among them, there are both two- and five-digit options. The most popular hotels near Sirinath today:
Anantara Phuket Villas;
T-Villa Resort;
Nai Yang Place – Phuket Airport;
L'esprit de Naiyang Resort;
Maikhao Palm Beach Resort;
JJW House, etc.
Especially for guests of the park on the beach Nai Yang there is a permanent camping, where you can set up your tent and sleep in a sleeping bag, taken here for rent. The campsite has the necessary facilities – toilets, showers, etc.
How to get to Sirinath Park?
You can get here by cab, rental car or shuttle bus to Phuket International Airport. A one-way cab will cost 1,000 baht, or $32.37.
Sirinat Park on the map
The cost of tickets to Sirinat Park
There is a fee to enter the park; a ticket costs 200 baht or $6.41. The park is open daily, without breaks, holidays and weekends. The most active tourists visit it in the dry or high season, from October to March.
Reviews of Sirinat National Park
Kirill, Nizhny Novgorod
It's hard to say that my wife and I are big fans of tropical wildlife. We went to Sirinath to the famous beach to see the planes landing up close. An extraordinary spectacle, be sure to check it out.
Nikolai, Tomsk
I would not say that there are crowds of tourists, the park is great for getting away from people and diving into the local nature, including. to go scuba diving. It's not a show, it's a real jungle with all its charms.
Andrey, Sevastopol
Every summer at home I go snorkeling, since. I live by the sea. Mask, snorkel, flippers – and go. In this park there are wonderful places on the sea near the shore, where you can swim and snorkel all day, forgetting about everything and exploring the underwater beauty.