What to see on Koh Samui? The most interesting thing about the island is its Bounty-style natural attractions. It is famous for its gorgeous sandy beaches, clear sea, waterfalls and real wild jungle. The island is also famous for its iconic sights, modern and many years ago, built here for the glory of the Buddha. These temples or Buddhist wats on Samui are a must-see.
Top 20 Koh Samui attractions
We offer you the top 20 most beautiful sights of the Thai island, which is worth a visit, during your vacation in an exotic country.
Big Buddha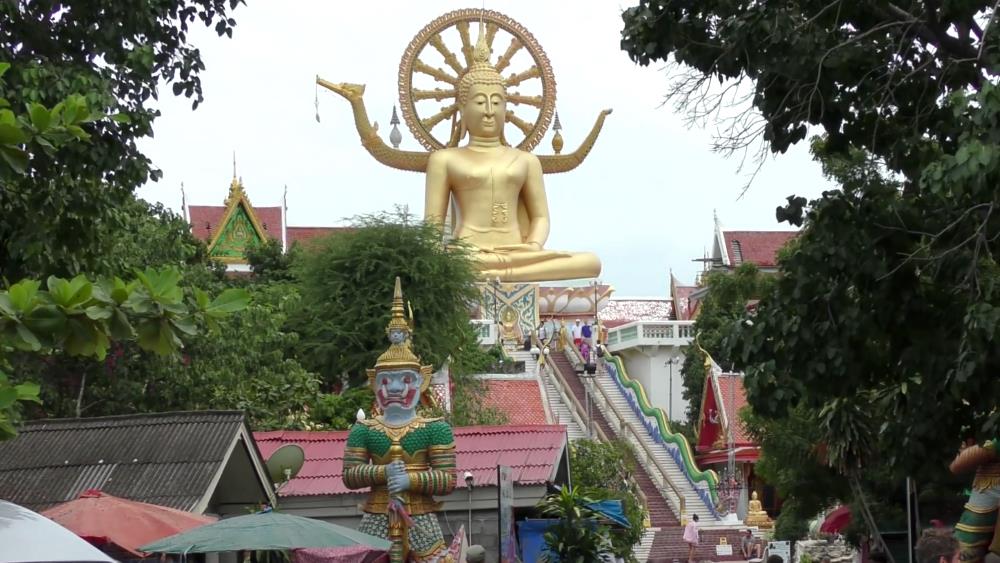 This Koh Samui attraction can be explored on your own, without the help of a guide. Near the island there is a small island of Phan, connected to Samui by a causeway. On it stands a statue of Buddha, which is 12 meters high. The Big Buddha was installed here in the early seventies of the last century. There is a large temple complex around it. Also on the island of Phan there are many stores with souvenirs and other products for tourists.
There are sticks near the Big Buddha, and it is customary to use them to strike the bells suspended nearby and make wishes.
Be sure to ask the local monks for a blessing and donate to their temple and monastery.
Wat Kunaram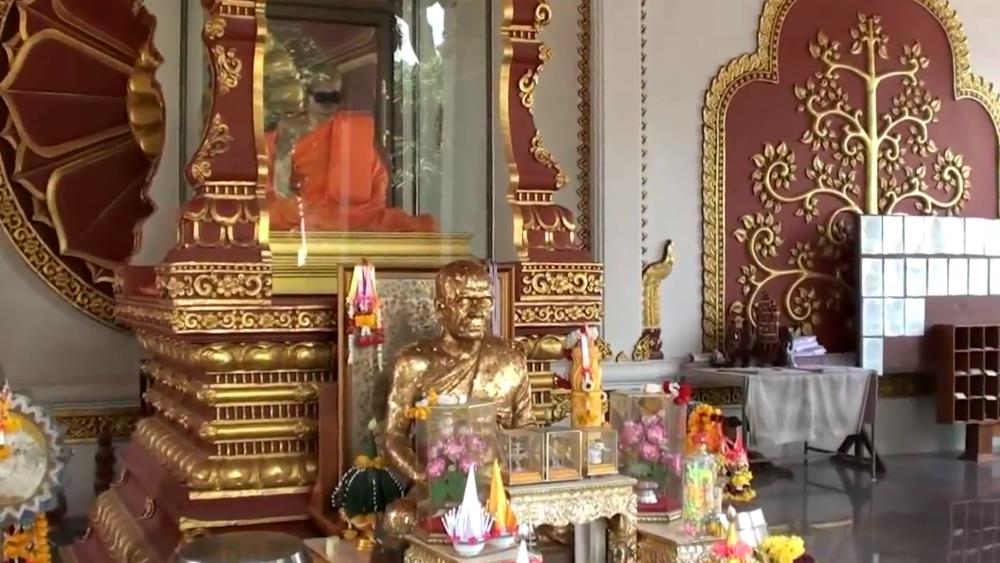 It is a Buddhist temple located near the village of the same name in South Samui. It was built almost forty years ago and is now very popular with practitioners of Buddhism and its values. The famous Wat Kuranam is the mummy of a monk who lived at the temple many years ago, was its abbot, and was well respected by the parishioners. The mummy is in a glass vault and shows no signs of decomposition.
Buddhists from all over the world go to this monk, worship him, and believe that he has conquered death through constant meditation and his own holy life. He could do without food and water for long periods of time, spending time in prayer.
Plai Laem Temple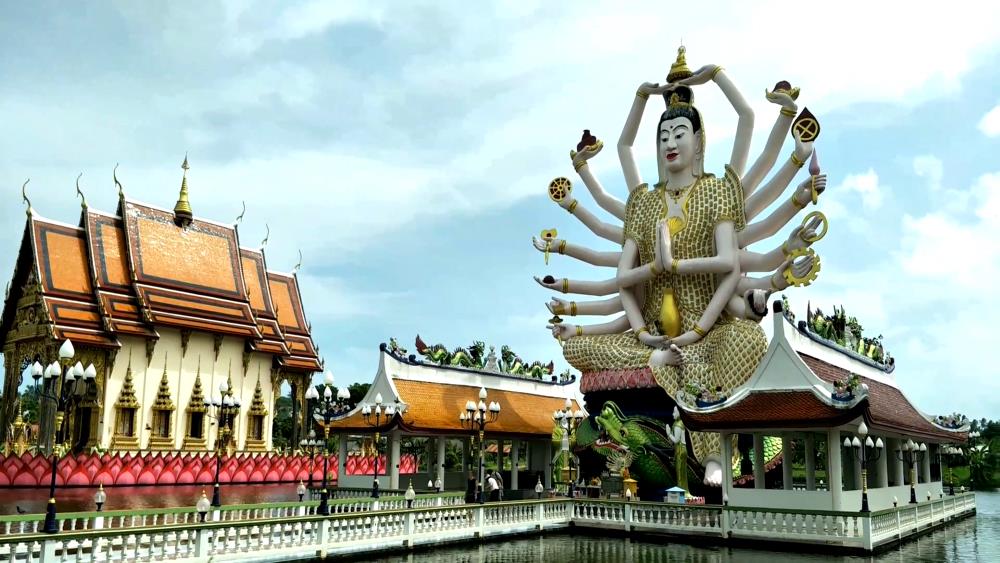 Wat Plai Laem was built in the 21st century. It attracts tourists vacationing in Samui, its incredible energy of life and colorful. The temple is rightly considered the most beautiful temple on Samui and there is a lot to see. In the temple you can see a statue of the golden Buddha, there is a statue of a smiling Buddha in the form of a bald fat man. Interestingly, Play Laem stands almost entirely on the water, with tourists and parishioners boating around it.
Plai Laem has a school, so children's laughter is constantly heard here, making this temple even more beautiful. Another local symbol is a huge statue of the multi-armed goddess Guayin, striving to help people.
Ang Tong Park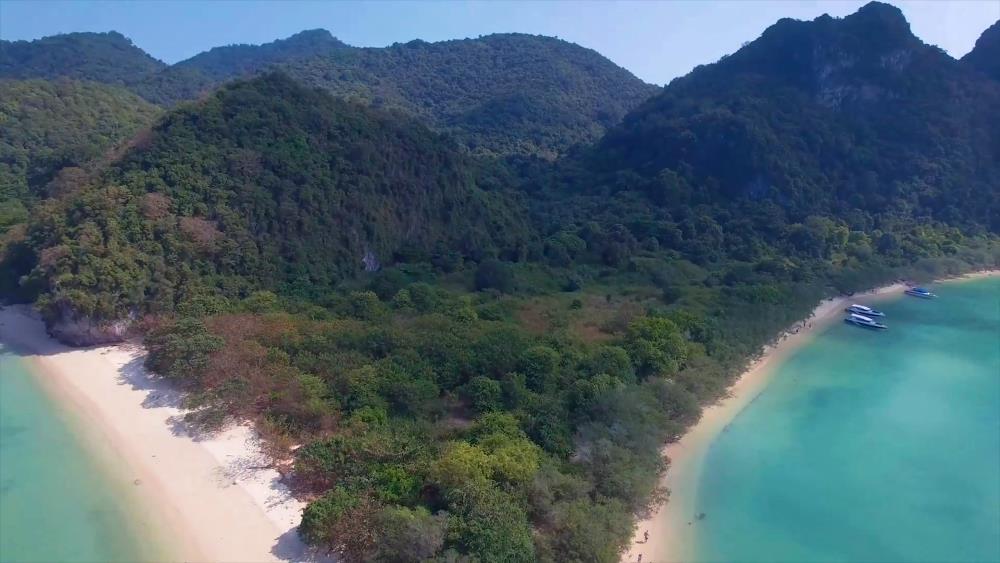 The National Marine Park includes more than 40 islands covered with wild jungle. Some of them have tourist infrastructure, but there are also completely uninhabited tiny islands. Due to the limestone rocks that make up the islands, there are many grottoes and caves where tourists love to travel. The maximum height of the local hills is about 500 meters.
You can see this park north of Samui on your own by renting a boat on the island, or with a tour. You will have a great vacation, as well as an encounter with the rarest flora and fauna from the Red Book.
Buddha's Magical Garden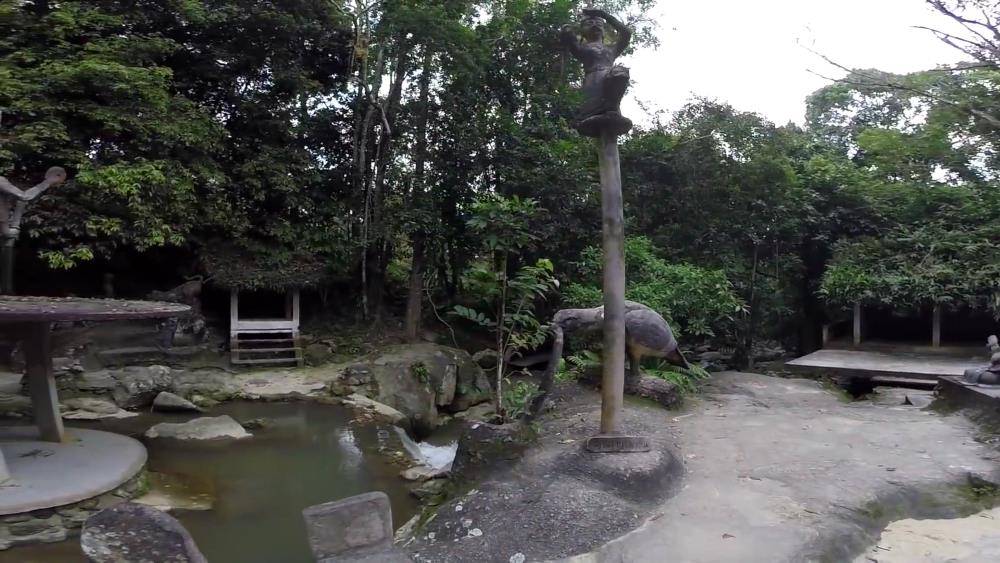 This amazing garden is located in the heart of Koh Samui. It will be difficult for tourists to get to it, but what they see will simply stun them. Deep in the pristine Thai countryside in the mountains are many sculptures of Buddha, deities, people and animals. In the Magic Garden you can see the heroes of the Buddhist epic. Most of all there are statues of Buddha. There are celestial musicians and dancers, various mysterious and quite ordinary animals, huge birds and mushrooms two meters high. A mystical place.
The Magic Garden sculptures were carved by a local farmer who decided to create his own paradise on earth. He mastered stone carving and began sculpting these sculptures in his later years. According to his will, the farmer and his wife are buried here.
Butterfly Garden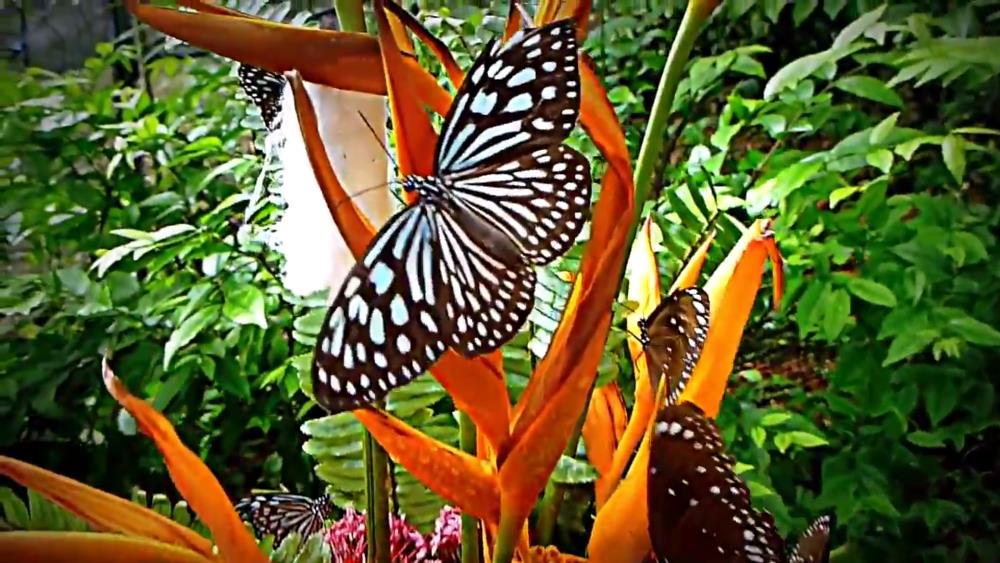 The Butterfly Garden is located in the southeast of Koh Samui, not far from the famous Lamai Beach. It is home to a huge number of butterflies of 25 species, surrounded by unique tropical nature. Here you will see unique tropical butterflies in all their glory: large and small, colorful and monochrome, silky and velvet. Don't forget to bring your camera to capture this ethereal beauty.
The garden is located on a hill, and to view it all, you have to overcome many stairs. Whoever makes it to the top of the butterfly garden will be rewarded with a magnificent view of the surrounding area of Samui.
Zoo and Aquarium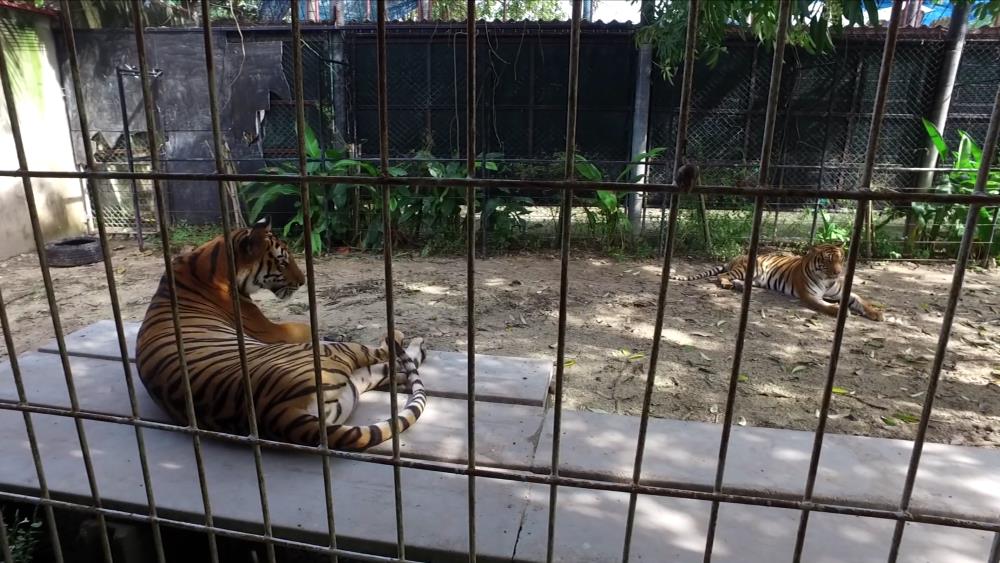 The best way to see this attraction on Koh Samui is with children. The large aquarium is home to many sea creatures: tropical fish, urchins, stingrays, turtles, each of them can be examined in detail. Tigers, leopards and lions are waiting for you in the zoo. listed in the Red Book. It will be very interesting to watch the local monkeys and feed them with fruit, and then see the tropical parrots and other birds.
The zoo is famous for its tiger show. In addition to the kings of nature, sea lions and monkeys take an active part in the performance. In the second section, the tigers jump through a ring of fire.
Namuang Falls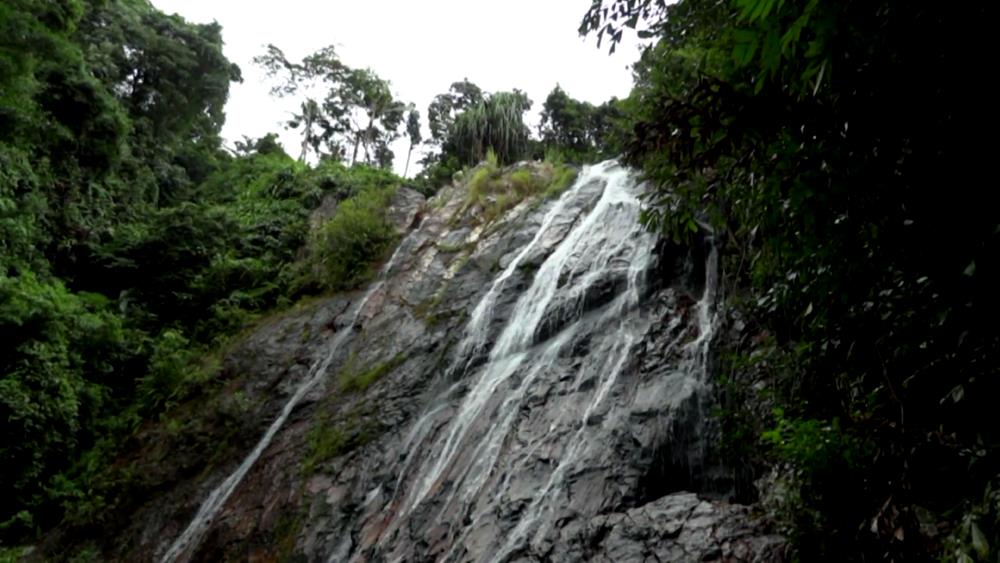 Have you seen purple waterfalls before? Go to the two waterfalls on Koh Samui, which are called Purple Falls in Thai. And it's not the water that's this color, it's the rocks on which it flows.
The first Namuang is relatively low – only 18 meters. His flow is calm, giving a sense of security. At the bottom, at the end of this waterfall, a rather large lagoon was formed, in which you can swim. The second Namuang is much higher and has a more powerful flow, so it is better to go to it with children. But on his way a lot of lagoons, where you can relax in the cool water. Elephant rides are popular near Namuang Falls.
Lamai Temple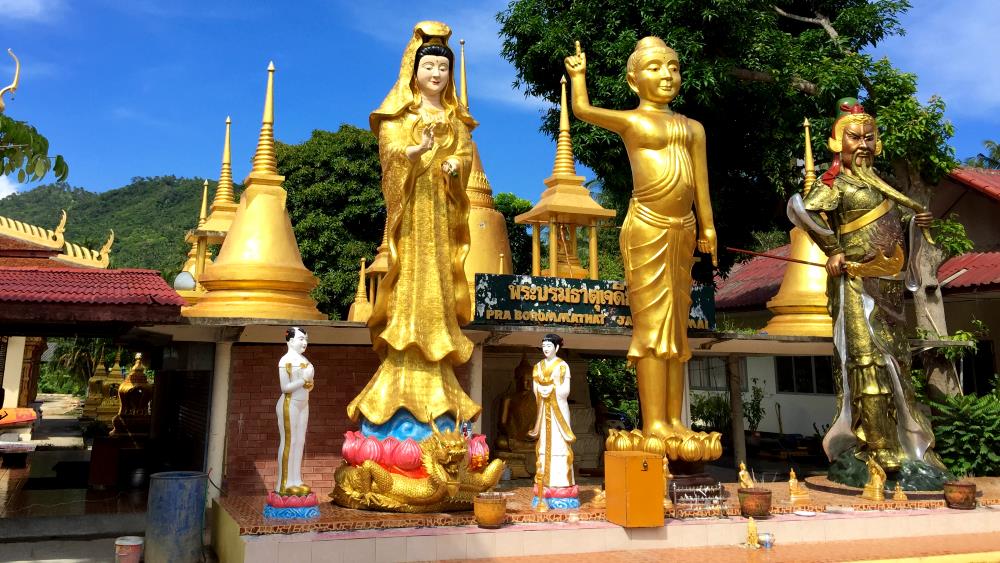 Wat Lamai is considered the main temple of Samui. All the social and cultural life of islanders and tourists is concentrated here. At Lamai Temple, locals celebrate births, weddings, and funerals. The temple has a museum dedicated to the history and culture of Samui. Here you can see the real shaman tambourine at least 2 thousand years old, ancient utensils, national costumes, jewelry Thais, etc.
Buddhist festivals are always bright, colorful and cheerful, and this is also true of funerals. Therefore, tourists are very happy to join any local festivities. Wat Lamai also hosts various cultural festivals of the island.
Paradise Park Farm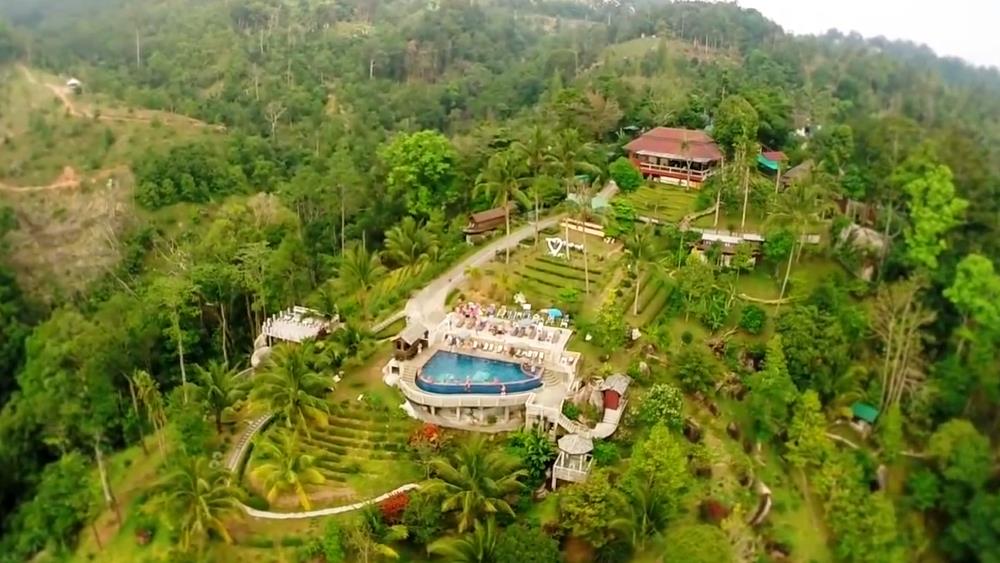 This farm is a real paradise for the whole family, one of the most interesting places on Koh Samui. Here you can swim in the pool with mountain water, communicate with the tame island birds, feed them by hand – a real "Paradise Park. One of the main attractions of the park is the birds. Here you will see beautiful breeds of pigeons, peacocks, parrots and other feathered birds. The park is home to many monkeys, sheep, antelope, etc. This paradise is primarily for children.
Paradise Park is located on the highest mountain of the island, from its height you can admire the surrounding beauty all the way to the coast. There are many flowerbeds with butterflies fluttering over them, tropical shrubs and palm trees.
Grandma and Grandpa Rocks
This is one of the famous attractions of Samui and the whole of Thailand, which is very popular among tourists. The cliffs are located south of the no less famous Lamai Beach. Externally, both rocks are similar to the male and female reproductive organs (penis and vagina), which has caused constant excitement among others for more than a millennium.
There are many local legends about the incidents that happened in these rocks. One of them says that two lovers, who were not destined to be together, threw themselves into the water together and died here.
Lamai Beach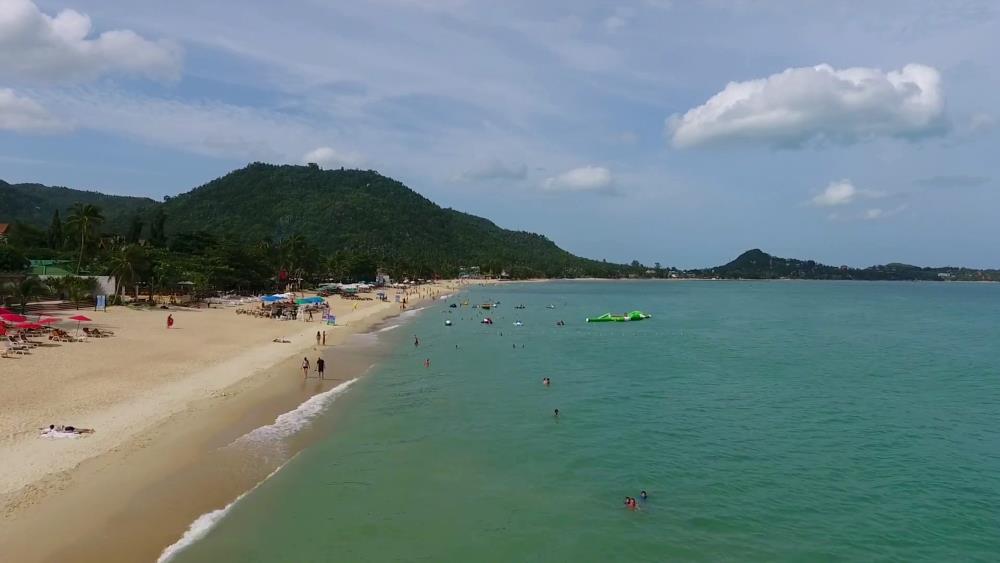 This is one of the most popular beaches on Koh Samui. He came to the taste of all groups of tourists: young people, couples with children and seniors. Lamai is quite a long beach with clear water and yellowish sand. The size of the beach allows privacy for those who do not like the crowds of tourists, even in high season. There are a lot of great places to swim. The water off the coast is perfectly clear, exquisitely azure in color.
Most of the hotels on the beach are quite high quality. Many restaurants, bars and other entertainment is located in the center of the beach. After 20-00 here begins a vibrant nightlife with all the ensuing.
Chaweng Beach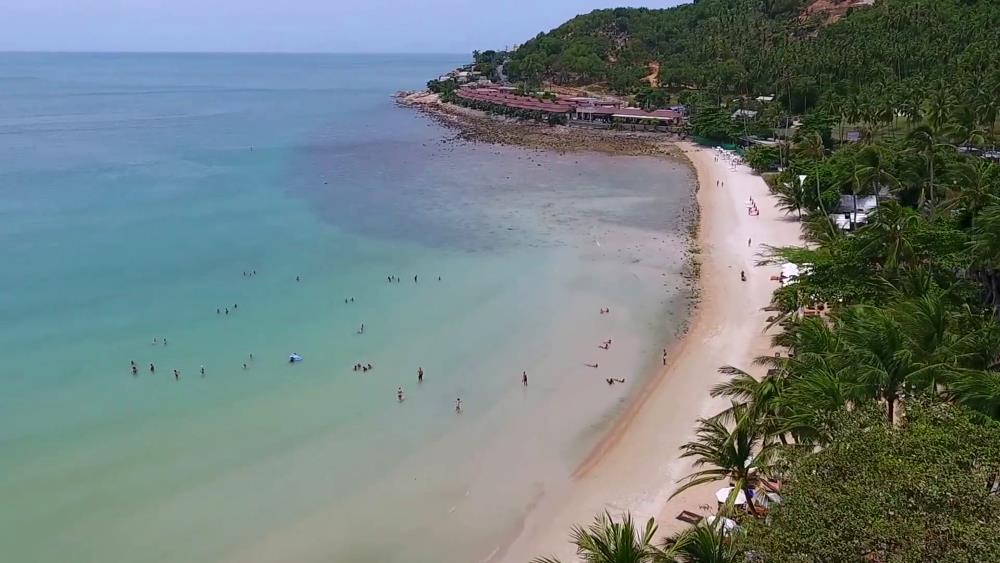 It is one of the centers of tourist life on the island. Here are built five-star hotels, you can visit the best restaurants and bars. For young people – a lot of inexpensive bungalows and eateries where you can taste Thai and European cuisine. Chaweng Beach stretches for 8 kilometers on the coast of Samui. It will please even the most discerning tourist: turquoise water, good sand, tropical palm trees and the exoticism of Southeast Asia.
Those who are interested in hype gather in the center of Chaweng and hang out there, spending the night at local discos and bars. Lovers of relaxing family holidays prefer the outskirts of the beach to enjoy the full harmony with nature.
Maenam Beach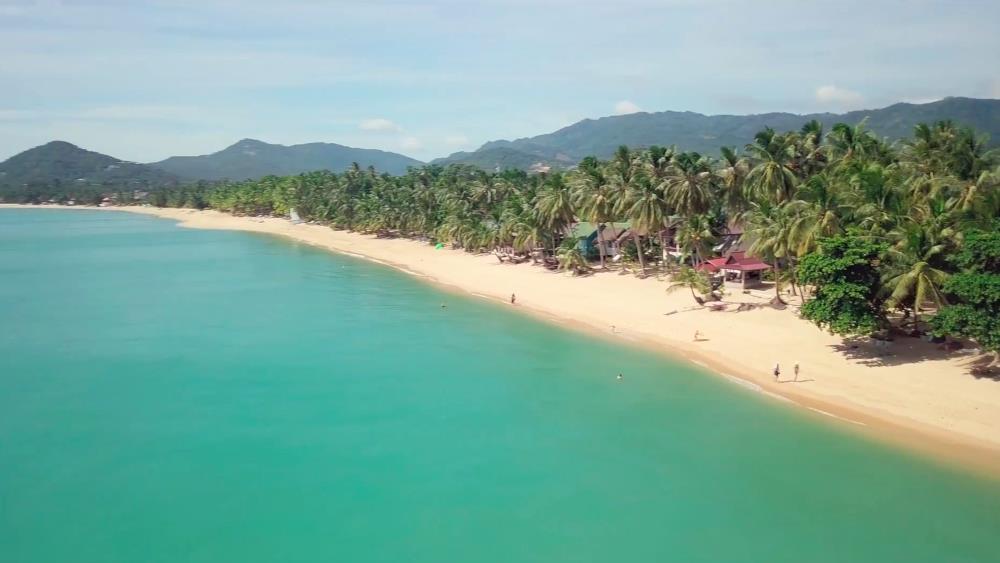 Another beautiful beach on Koh Samui, beloved by couples with children. It is known for its loose sand that looks like yellow sugar. The beach is clean, except on days after sea storms, when marine debris is thrown ashore. The quality of Maenam beach does not change much after the tides. Depth in the human height here comes after 6-7 meters from the shore. The bottom is flat, with no stones or coral reef debris.
There are many palm trees on Maenam Beach that offer shade from the searing sun. Kids have a place to run and play. In front of the hotels set a lot of sun beds, there are bamboo arbors.
The Rum Brewery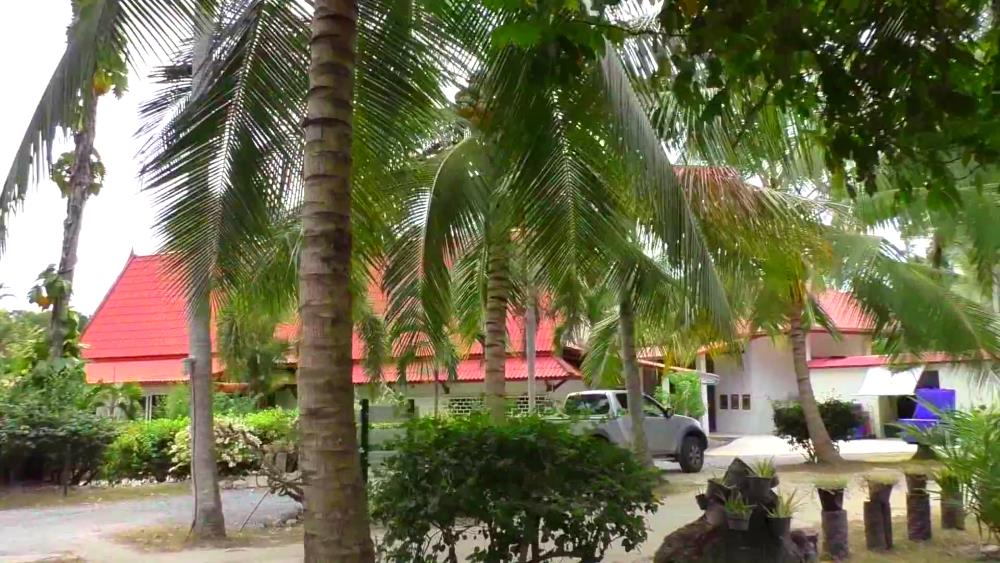 Magic Alambic Rum Distillery is a local rum distillery and also a popular attraction that is a must-see on Samui. Tourists are offered the purest rum with hints of tropical fruits. Fans of the alcoholic beverage will be able to appreciate the local rum, and others will have the opportunity to study in detail the process of making it from sugar cane. Every year, tourists and locals come here for this purpose.
Rum from the French family-owned company is known throughout the island and Thailand for its quality and taste. Immigrants from France invented their own, unique recipe for this strong alcoholic drink with fruit and herbs.
Temple of the Buddha's Foot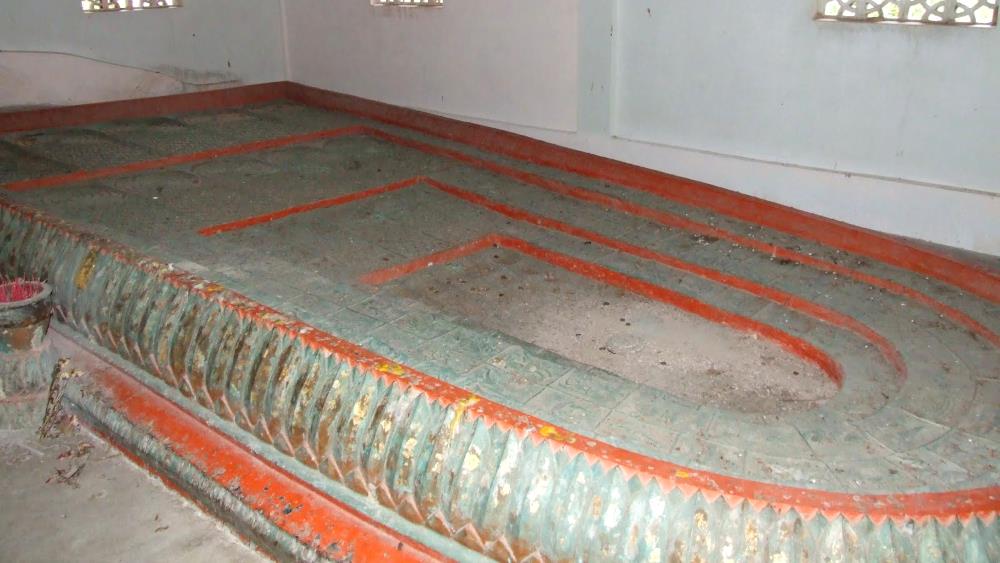 This attraction of Samui is not as popular, but no less interesting for islanders and tourists. The Khao Hua Jak temple in the north of the island contains a copy of the footprints of the Buddha. For Buddhists, this is a real shrine that they come to worship. The lack of crowds of tourists is only good, because. Few vacationers truly understand the essence of this religious teaching.
Thais venerate this holy temple and come here for a blessing from the monks. Khao Hua Giak is located on a hill, and around it there are views of the island of extraordinary beauty. And on the perimeter of the temple hung melodically ringing bells.
Elephant Farms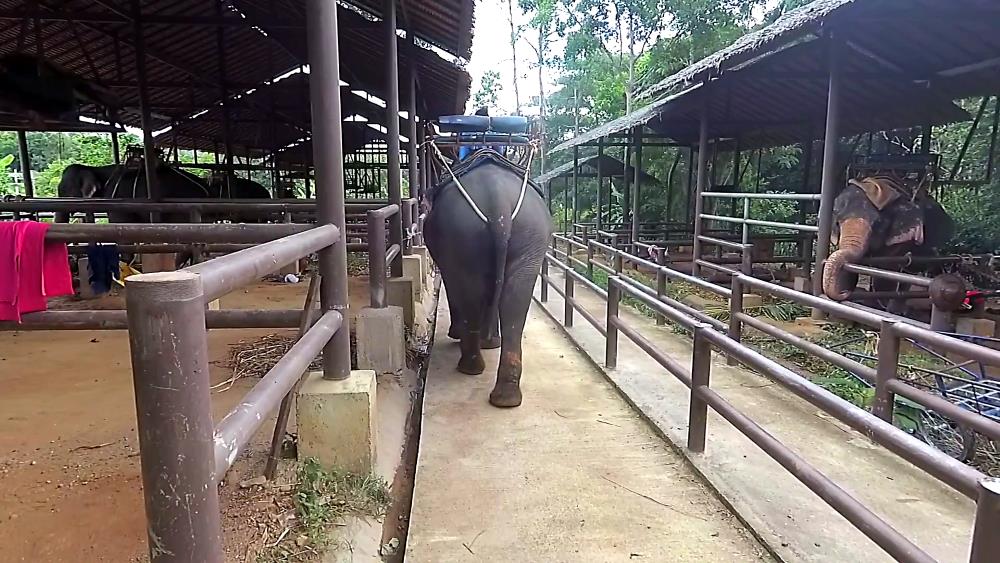 These attractions of Samui will be most enjoyed by children. Visitors to the local animal farms can get acquainted with the fauna: snakes, crocodiles, elephants, monkeys, etc. And you can even hand-feed those that are not dangerous.
The most popular with tourists enjoy elephant farms, everyone loves these large and kind animals. There are many elephant farms on the island. The elephants can be seen, touched, and photographed together. Children love to feed the elephants, water them with cool water, and watch them enjoy a snack and a swim. Adult elephants take short walks around the farm or long trips in the local wild jungle.
Snake Farm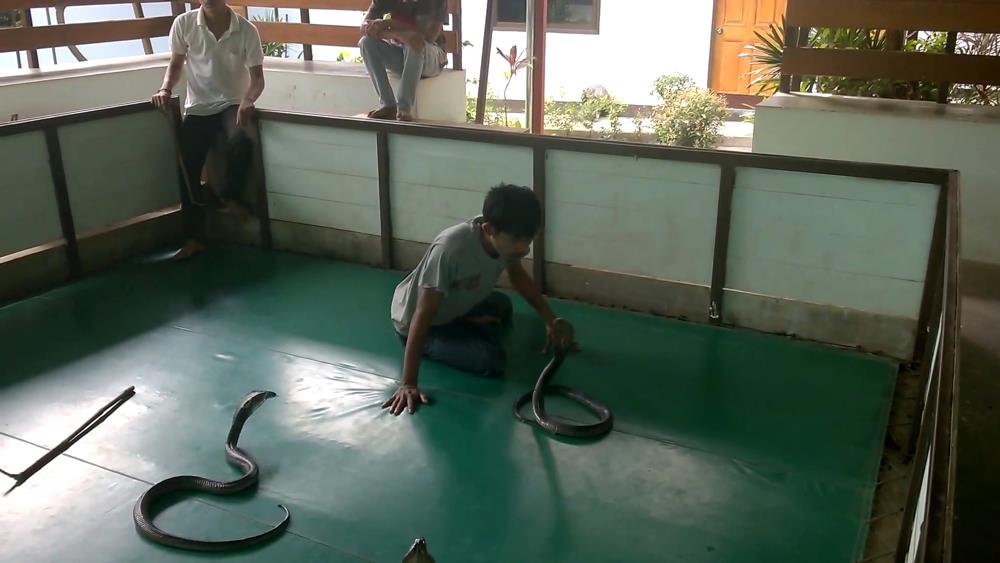 The island is rich in wildlife, so popular and in demand among tourists such an exotic attraction Samui, such as a snake farm. It demonstrates the pristine, unspoiled nature and closeness of the local fauna to modern man.
At the Snake Farm, located in the southwest of the island, you can see almost two hundred species of snakes, including. 50 species of poisonous, which in nature it is better not to meet. There are also equally dangerous scorpions and other poisonous insects. The Snake Farm is famous for its snake and scorpion shows. This is a very scary and dangerous spectacle, so it is better not to go there with children. And those who are all right with nerves, will get a real pleasure.
Coco splash" and "Pink Elephant" water parks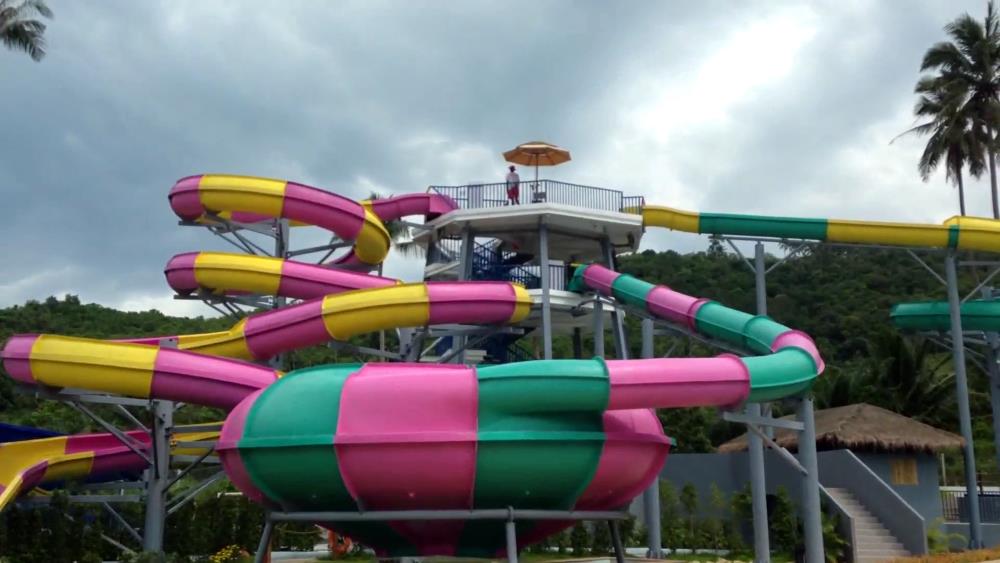 Koh Samui has two excellent water parks, where you can go with the kids for the day – "Coco splash" and "Pink Elephant. The last water park was built very recently – in 2015.
Water park "Coco splash" is located in the south of the island, more suitable for children, there is almost no high slides, pools are small and shallow. Coco splash also has a lake with boating, a trampoline, a path for children's bicycles, etc.
"The Pink Elephant, located in the north of the island in Manam Bay, is known for its modern slides and other state-of-the-art water activities. These two attractions of Samui are a must-see.
Lava Lounge Bar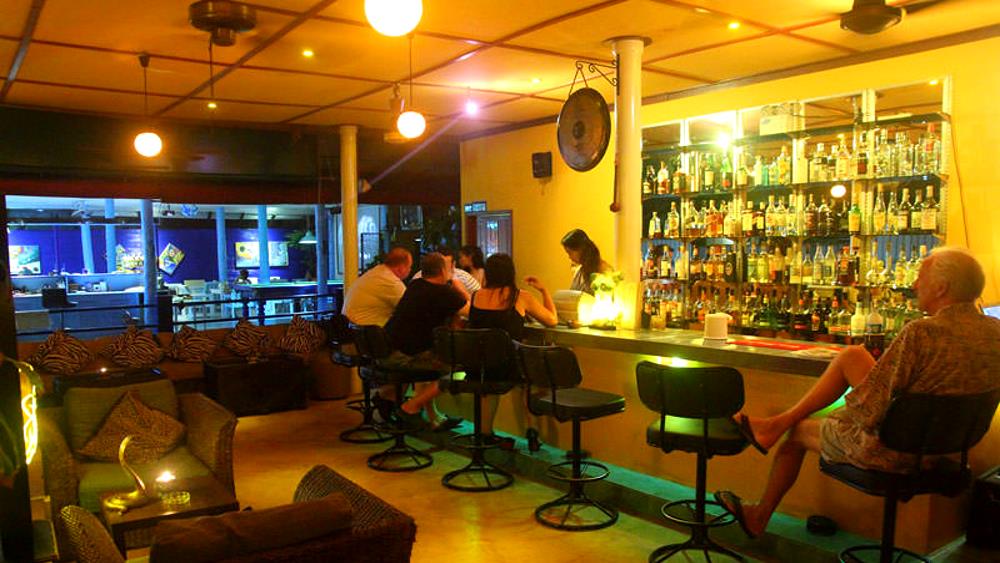 There are many interesting restaurants and bars on the island, but the Lava Lounge bar stands out for its sophisticated style. Here you can spend a beautiful evening with friends or get to a religious or national Thai holiday.
This bar offers excellent cocktails, wines, beers and other alcoholic beverages, as well as delicious and light dishes of Thai and European cuisine. Note that the prices in Lava Lounge will please you with its democratic prices. There are many comfortable sofas, soft armchairs and romantic deckchairs in the bar, in which it is pleasant to spend an evening. Tourists and islanders come here, but there is no pandemonium of visitors.
Video overview of Koh Samui attractions
Samui is an island in the Gulf of Thailand's Surat Thani Province. This is the second largest after the world-famous Thailand's Phuket, and no less popular and popular tourist resort. There are a lot of interesting places and monuments.
Koh Samui sights on the map
We recommend you ahead of time to find on the Internet and download a map of Koh Samui attractions in Russian, so that later navigate well in the area, vacationing on the island, and do not miss the most interesting and fascinating.