Siam Park in Bangkok is an amusement park and the largest water park in the city together. It's a beautiful place that both adults and children love. Both Thais and tourists love to relax and have fun here.
Popular areas in Siam Park
Siam Park City is mostly visited by whole families with their children, because they are the only ones who come to Siam Park City with their children. There are a lot of activities especially for kids, and they will definitely be grateful to you for the fun time spent in the Park.
A lot of young people love Siam Park in Bangkok because. It provides an opportunity to spend time in an interesting and useful way, to visit many recreational areas, swim, sunbathe, meet new friends.
The entire Park is divided into several zones:
waterpark;
three areas for children and
extreme zone.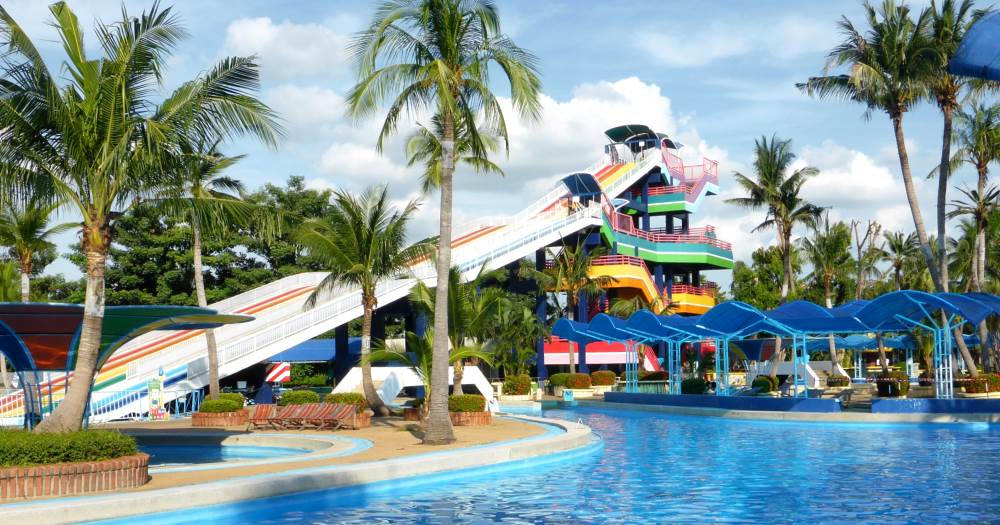 It is unrealistic to walk around all of these areas in a day, we recommend that you come with children to Siam Park several times to get at least a little acquainted with all the entertainment, rides, slides and pools.
The Siam Park City website is located at: www.siamamazingpark.com.Там there is no Russian page, but you can translate the texts with your browser. We recommend that you check the website for prices, promotions, bonuses, etc. There you can also buy tickets and Park.
In the water park you can highlight the high water slides with a speed of descending about 100 km / h. There is also an excellent reservoir with artificial waves and clear water, which is why many people come to bathe and sunbathe in this park.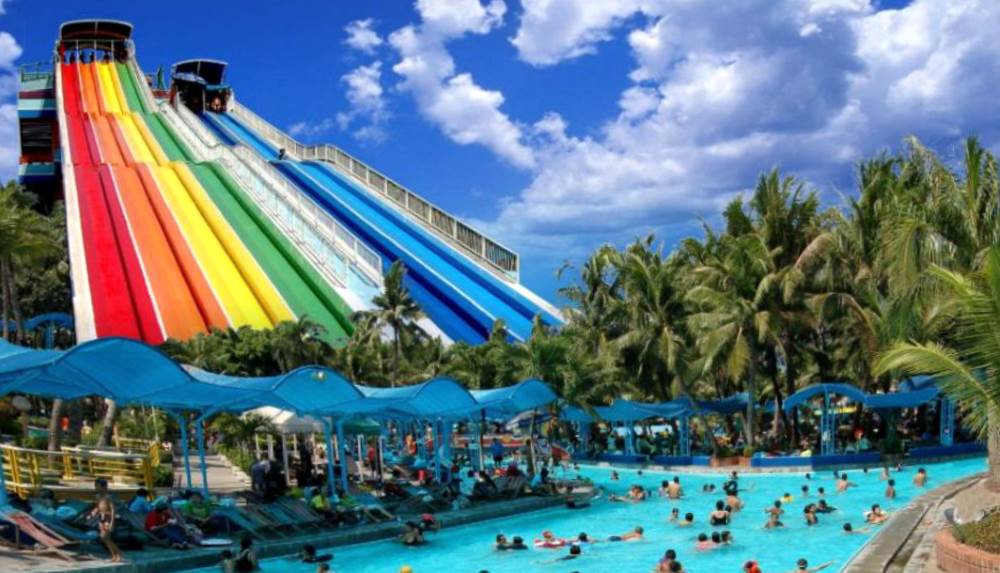 The spa area with its own pool is in demand. Nearby is a separate area where orchids of extraordinary beauty grow in a special gel. We recommend visiting the lotus pond.
The X-Zone in the middle of Siam Park will appeal to men. The local roller coaster is also an extreme experience. But the most popular here is the Viking Boat, which goes on the Slow River.
Comparison of Siam Park with Dream World
Siam Park has extreme attractions, but it is not the only one with an extreme zone among the parks of Thailand. The entertainment park Dream World also has them, but there are no water slides and pools, i.e. water park.
How do I get from Pattaya to Siam Park City?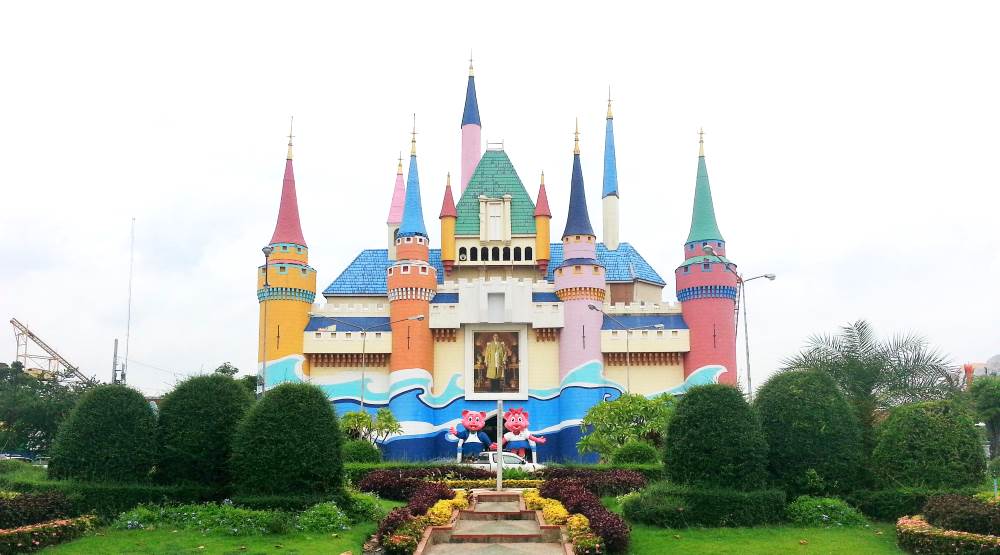 Most Russian tourists vacation in Thailand in Pattaya, so we offer you several options for travel from this city to Siam Park in Bangkok.
On public transportation. The cheapest way: take a bus from Pattaya to Bangkok, and from there take public transportation to the outskirts of the Thai capital, where Siam Park City is located. But it's also the longest way.
You can take a cab in Pattaya and go to Siam Park in Bangkok. This is the most expensive way, because. The one-way trip will cost tourists at least 2,000 baht, or $62.05.
The right and easiest option is to buy a tour from Pattaya to Siam Park City. Tourists are bussed from their hotels in Pattaya to the park in Bangkok and taken back to their hotels. The cost of the transfer is included in the price of the tour.
Tickets to Siam Park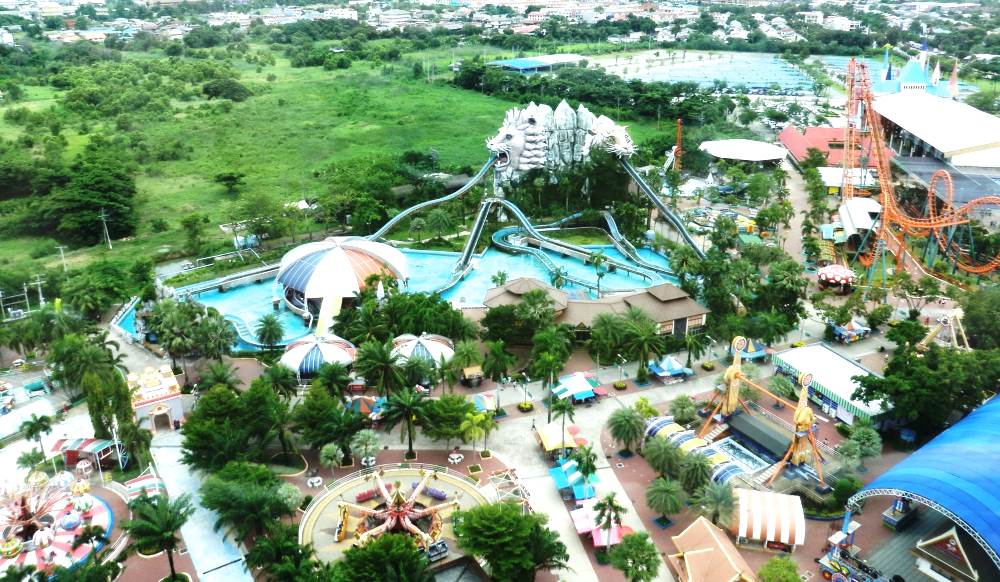 An adult ticket costs 900 baht or $28.28. For this money the visitor has the right to visit all the water entertainment and attractions. It also offers a buffet lunch, only European cuisine is served.
If you buy a ticket for a tour of Siam Park from a travel agent, it will cost 1,000 – 1,100 baht or $31.42 – $34.57. This amount includes all entertainment, lunch, and transfer by tourist bus from Pattaya to Bangkok and back.
Bus with tourists arrives at Siam Park around 10-00, and leaves back to Pattaya at 16-30, so you will have enough time to visit the water park and rides.
If you go to a water park, you will need to rent a locker in the locker room to store things. It costs 50 baht or $1.57. Be sure to need a rubber lap for swimming in the Slow River (100 baht), you can take a towel (100 baht).
Siam Park video tour
Reviews about Siam Park in Bangkok
Most of the reviews of tourists about Siam Park – extremely positive, only excellent ratings. Those who have seen such parks around the world sometimes complain that there are few visitors in the morning, so not all rides are open.
Others believe that Siam Park is simple compared to the world leaders in this area in Europe and America. These are purely subjective, evaluative opinions; in fact, it's a very cool entertainment park.
Lyudmila, Omsk, 42 years:
Finally, my husband and I went to Siam Park. Heard about it a long time ago from various friends. We decided to go straight to the roller coaster. I still get goosebumps, pure adrenaline. It's memorable for a long time. Thank you.
Dmitry, St. Petersburg, 35 years old:
In Thailand, on the whole, I liked it. Especially memorable was Siam Park and its water park. I especially liked the water slides, they are as high as a five-story building. I do not recommend throwing yourself down immediately, without thinking about it, but to practice a little, so as not to drown.
Alisa, Krasnodar, 23 years old:
Great. Strong sensations. Siam Park itself is very beautiful and modern, the staff behaves decently. But what I liked the most was the Spa area and the many different treatments.
Maps of Siam Park
Siam Park City is located on the outskirts of Thailand's capital, Bangkok. It works every day from 10-00 to 18-00, without holidays and weekends. The park was founded in the 1970s, and is the largest in the city.
Map of Siam Park in Bangkok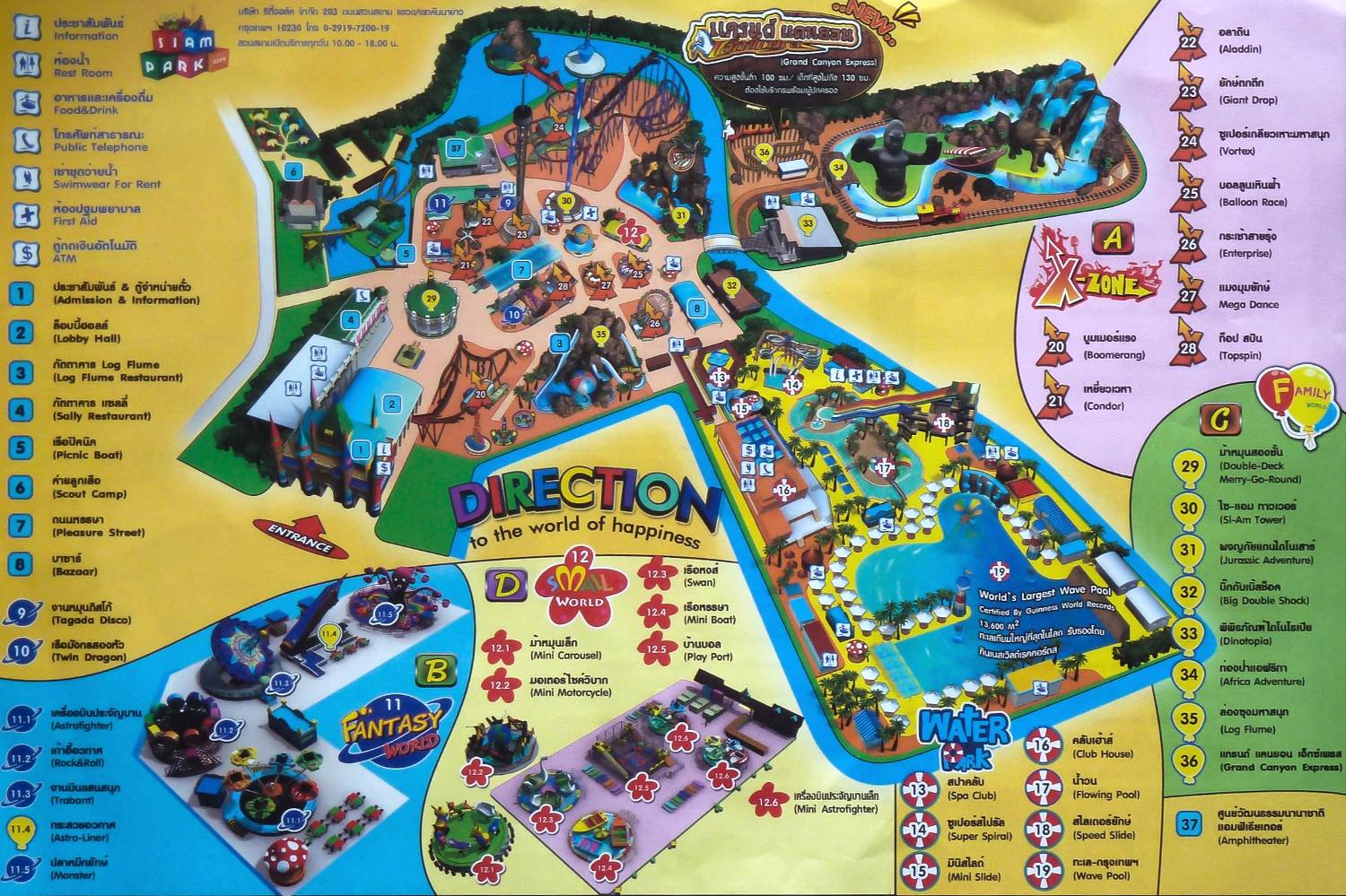 Location map of Siam Park in Bangkok