The city of Shimla is located in northern India and is the capital of the state of Himachal Pradesh. It has centuries of history and today is an important tourist route. You can find a lot of attractions in Shimla.
State Museum and Library
Fifteen kilometers west of Scandal Point, under the telecommunications mast, is the Himachal State Museum & Library, which has an interesting collection of statues, miniatures, coins, photographs, and other artifacts collected in the state.
On the first floor is a collection of religious sculptures and magnificent miniatures in the Pahari style, which flourished from the mid-17th to late 19th centuries in the small principalities of the Western Himalayas.
There is also a collection of Mughal and Rajasthani miniatures, a couple of excellent watercolors from the East India Company School of Painting, and Mahatma Gandhi's room, commemorating his stay in Shimla with photographs and drawings of the era. To find the museum, walk down the Mall to the Cecil Hotel, after that take the first right, then left, and then follow the signs.
Residence of the British viceroys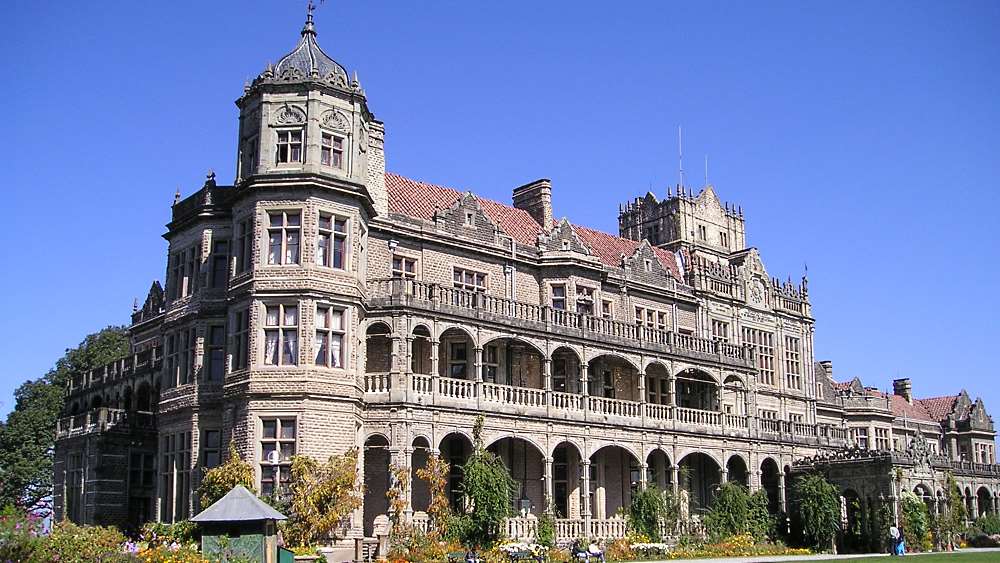 The most impressive monument of the British era in Shimla's history can be found a 15-minute walk west of the museum. This is the former residence of the British viceroys (Viceregal Lodge), which is now under the authority of the Indian Academy of Sciences. In the imposing gray mansion of the residence, built in the Scottish baronial style, took place the most important political events that influenced the fate of the subcontinent.
The building was completed in 1888, before the railroad came on line, and the fact that all the bricks were delivered by pack truck is astounding. The palace is surrounded by the Botanical Gardens, where you can continue your walk.
Near the entrance you will find a small café where you can eat and a small bird house where you can see mountain pheasants – the image of which is one of the state symbols of Himachal Pradesh.
Church of Christ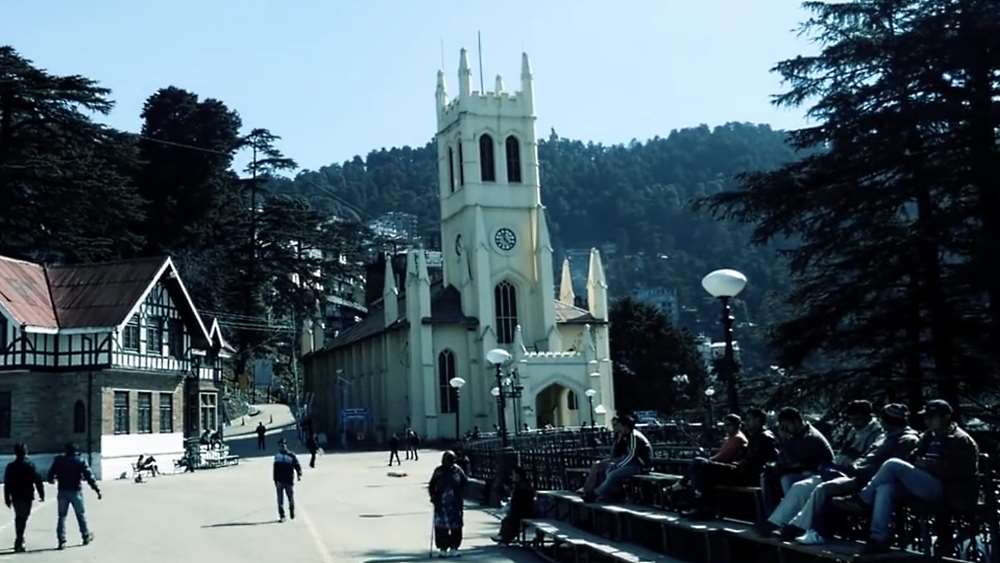 Christ Church was one of the first churches built in North India, between 1846 and 1857. The church is one of the symbols of Shimla, appearing on countless photo postcards. The beautiful mosaic windows depict Faith, Hope, Charity, Fortitude, Patience, and Humility.
Jaku Temple
The Jakhu Temple, dedicated to the monkey god Hanuman, is located east of the city center on the highest point of the mountain range (2,455m). From here you can view the surrounding countryside and adjacent valleys all the way up to the snowy peaks. Naturally, you will see many monkeys around the temple and the little cafe.
The best time to visit Jaku Mandir is at dawn, taking 30-40 minutes to climb the steep staircase that begins near Hotel Dreamland behind Christ Church.
Video overview of Shimla sights