San Francisco is a major tourist destination in the United States, with many historic sites, Victorian and modern architecture, many plazas, parks, the city, and great hotels and restaurants.
Top 20 San Francisco attractions
San Francisco was born as a result of the Gold Rush that struck all of California in the mid-19th century. Immediately adventurers from all over the world came to the area, dreaming of getting rich quick and easy.
We offer you a brief description of the sights of San Francisco with photos and recommend you to visit this wonderful city and its surroundings in the near future. So, what to see in San Francisco?
Golden Gate Bridge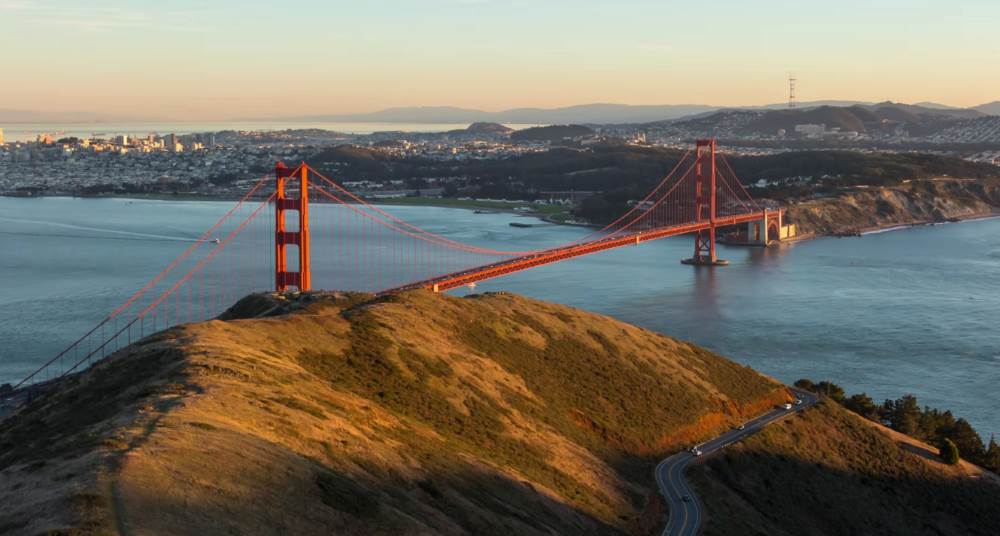 It is the largest bridge in Northern California, the symbol and calling card of San Francisco. It was built and opened on the eve of World War II. Pedestrians, bicycles and cars can move across the bridge.
The Golden Gate is very photogenic and cinematic, which is why it is often featured in American cinema. The bridge has a truly grandiose appearance, painted red and has a length of almost 3 km. It can be seen in many blockbusters.
Alcatraz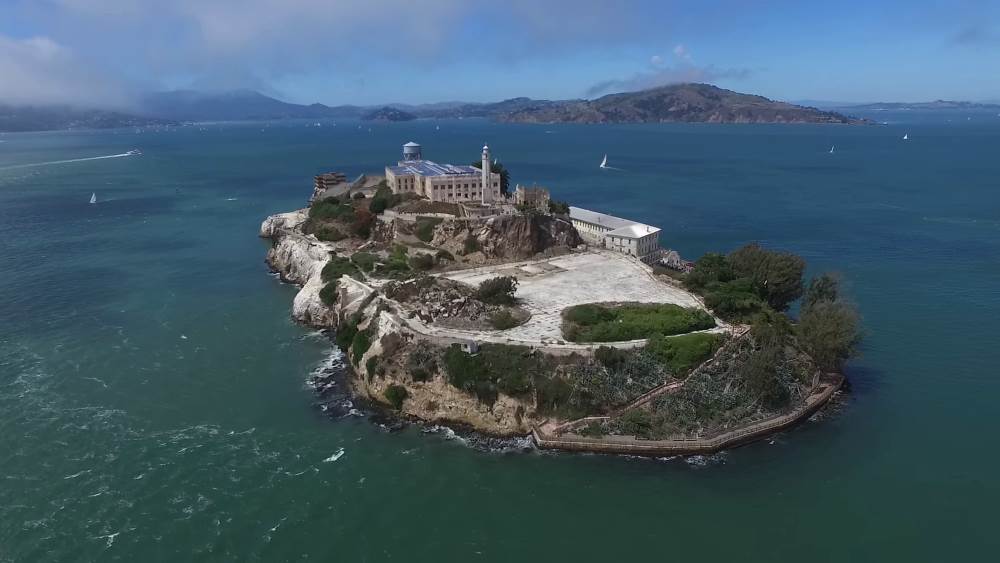 This is the name of the former prison located on a small island in the bay near San Francisco. It is famous for the criminals who served their sentences here. None of them managed to escape from Alcatraz and stay alive.
After the prison closed in the early 1960s of the 20th century, Indian chiefs came to this island. They demanded that the authorities admit that they had forcibly occupied territories formerly belonging to Indian tribes. Today Alcatraz is a big museum.
Rope Tram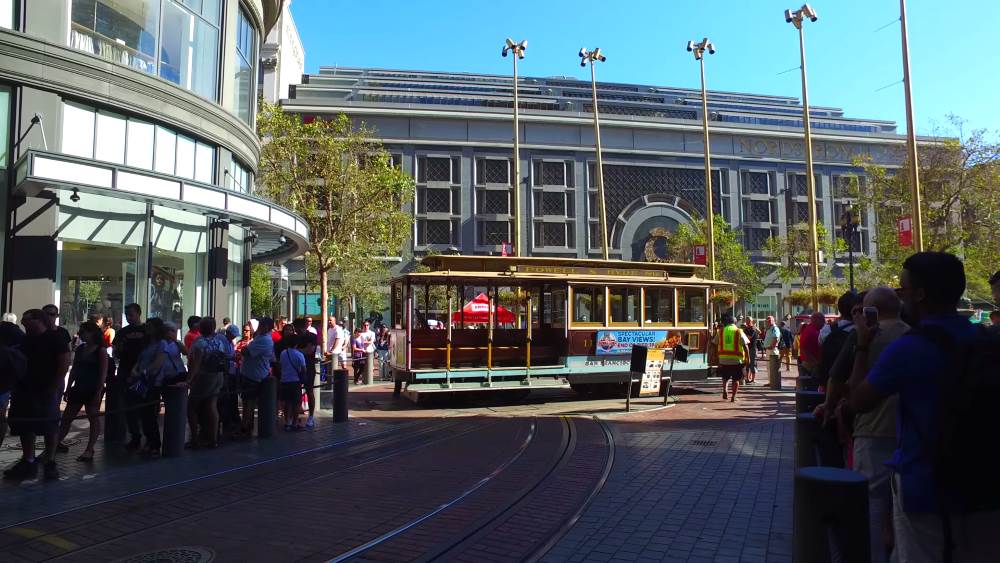 This mode of transportation has been in operation in San Francisco since the 1970s. The ropeway streetcar is very similar to a cable car, but it has an engine. It is not in the streetcar, but in the substation. It is an efficient transport, but today only tourists ride it.
In the middle of the last century they wanted to close the rope streetcar, there was a serious struggle for its existence. After the restoration and reconstruction he continued to work. In fact, this line is capable of carrying more than 7 million. people in a year.
Union Square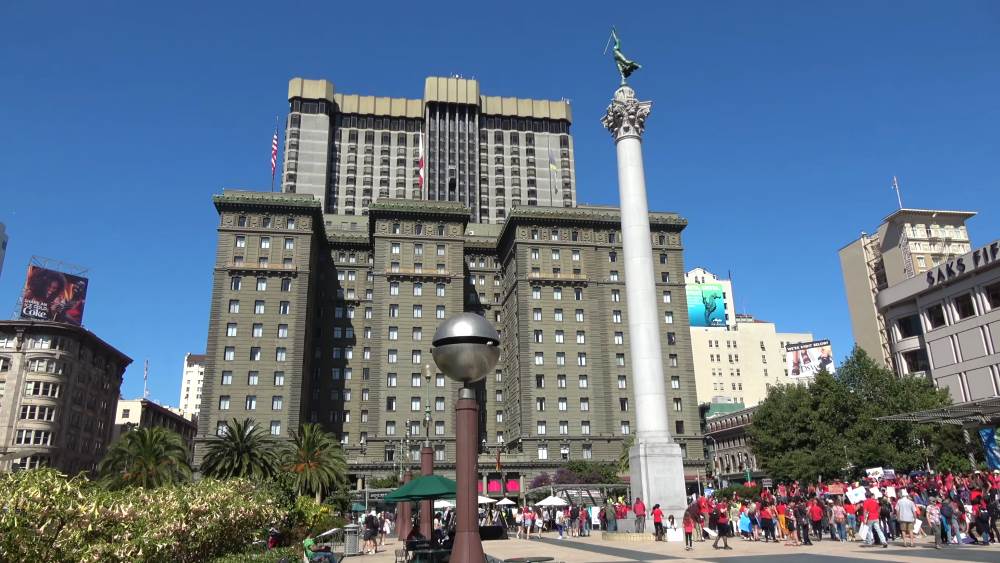 It is one of the main city squares. Here you can indulge in a lot of shopping, because. The perimeter of the square is lined with world-famous shopping malls, expensive boutiques, and five-star hotels and haute cuisine restaurants.
Art galleries, concert halls, and souvenir shops await those who enjoy sightseeing in Junior Square. Tour buses leave from here to explore San Francisco, and business and personal meetings are scheduled here.
Golden Gate Park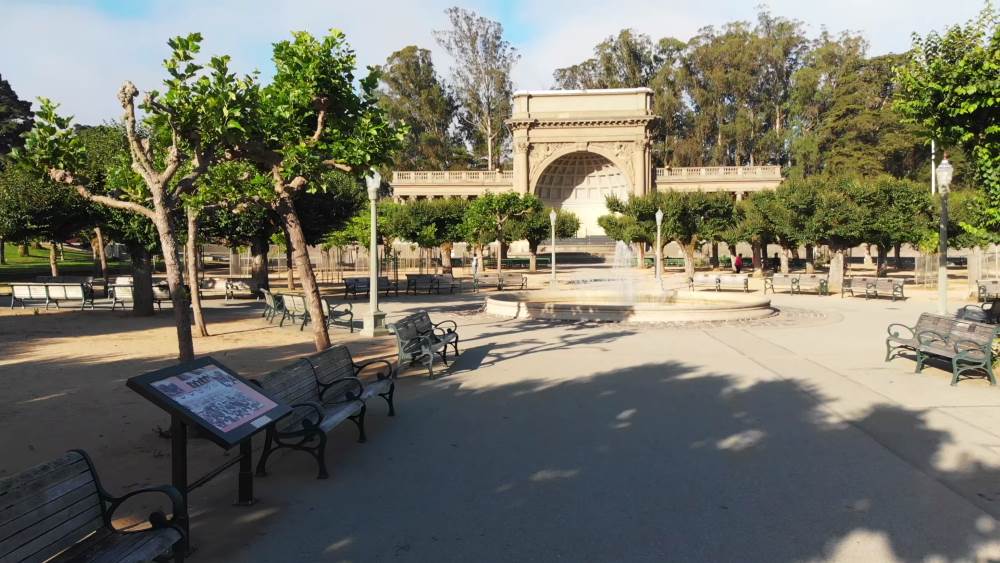 The area of this city park is more than 400 hectares. It starts downtown and ends on the shore of the Pacific Ocean Bay. Inside the park you can see ponds, artificial hills, multi-level waterfalls, sand dunes, etc.
Also in the Golden Gate you can explore museums with large and varied collections. There are all conditions to do sports, walk, ride a bike or just lie on the lawn.
Painted Ladies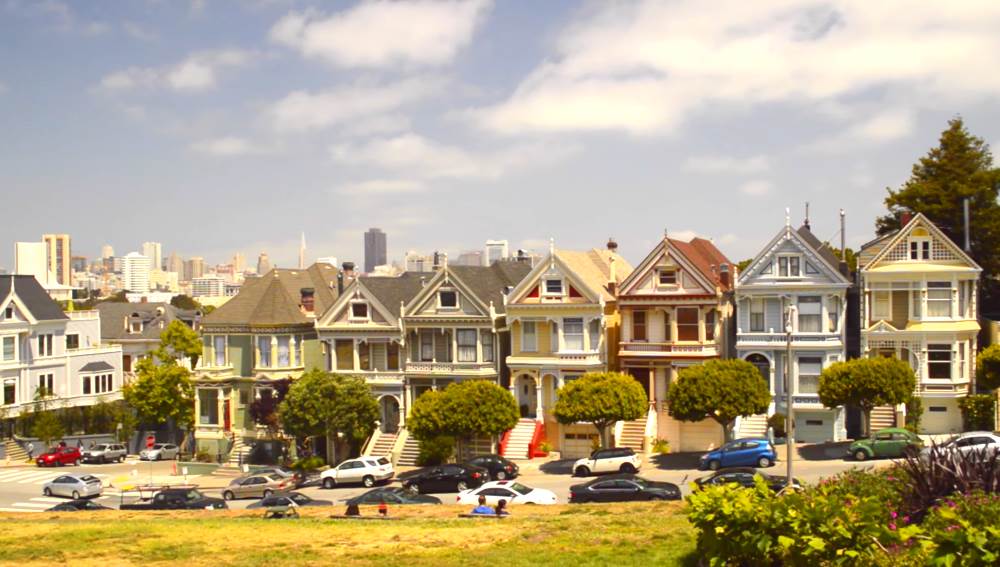 This is the name of several buildings built in the era of Queen Victoria and not destroyed in an earthquake in the early 20th century. They are located in the local expensive Noah Hill neighborhood.
Due to the peculiarities of architecture and coloring, after the restoration these houses were named Painted Ladies. Cardum, the architect, did his best. We got wooden houses with colorful facades, balconies, turrets and cozy verandas.
Fisherman's Wharf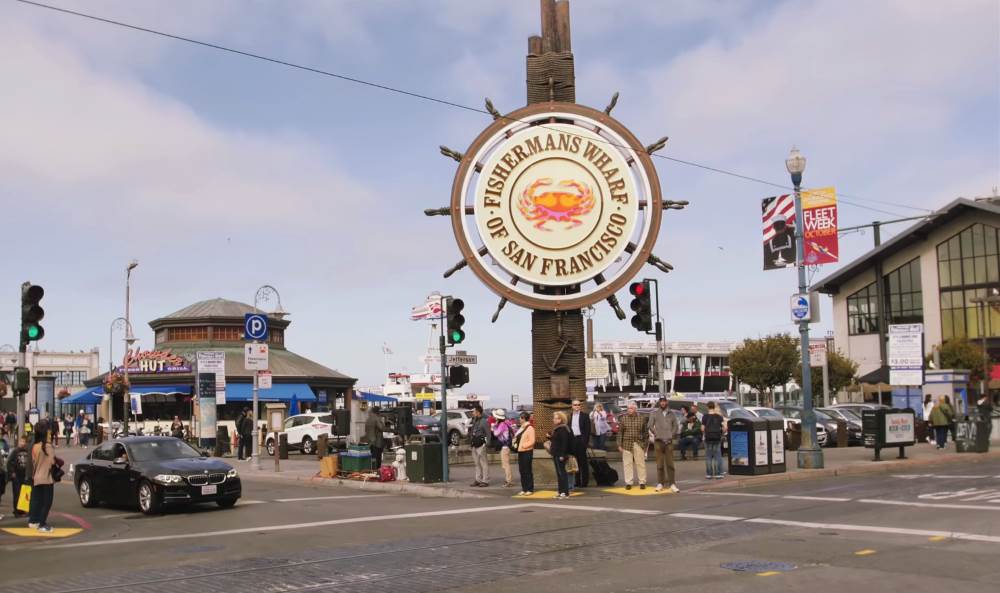 It is a well-known tourist area in California, where there are extremely many excellent fish restaurants, as well as museums and souvenir stores. From Fish Wharf you can take a ferry to the island where Alcatraz stands.
During the Gold Rush, this wharf was home to losers who failed to become successful gold prospectors and get rich. So they fished on the wharf to have copper money for sustenance.
Pier 39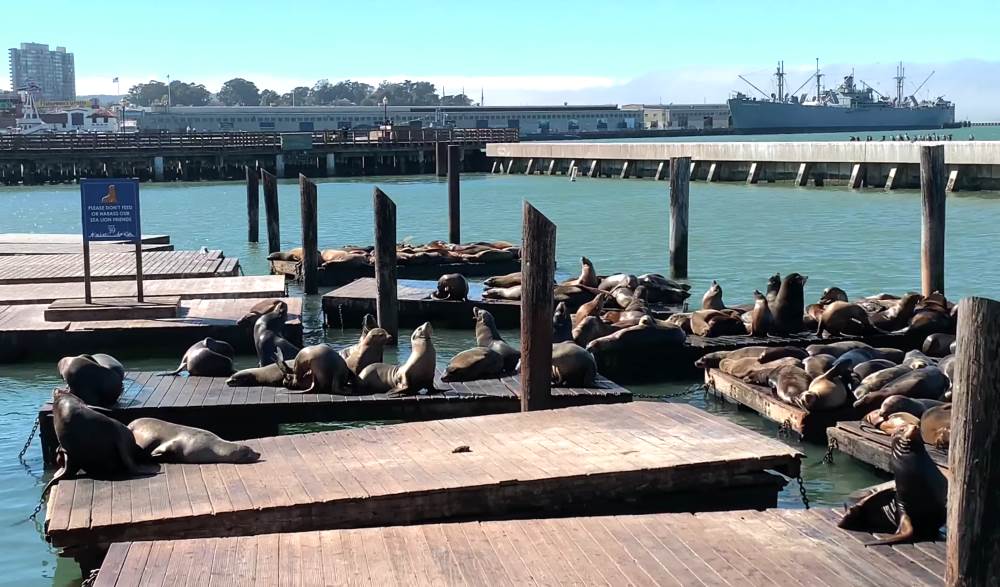 On the Fish Wharf – an extremely large number of entertainment, it is a very popular place of rest for citizens and tourists. Most of all, visitors like to watch the rookery of sea lions. This place is called Pier 39.
The lions here have all the conditions necessary for normal life. They rest and bask in the sun by the pier in the water, on large wooden decks. In total, there are more than a thousand and a half guests.
Chinatown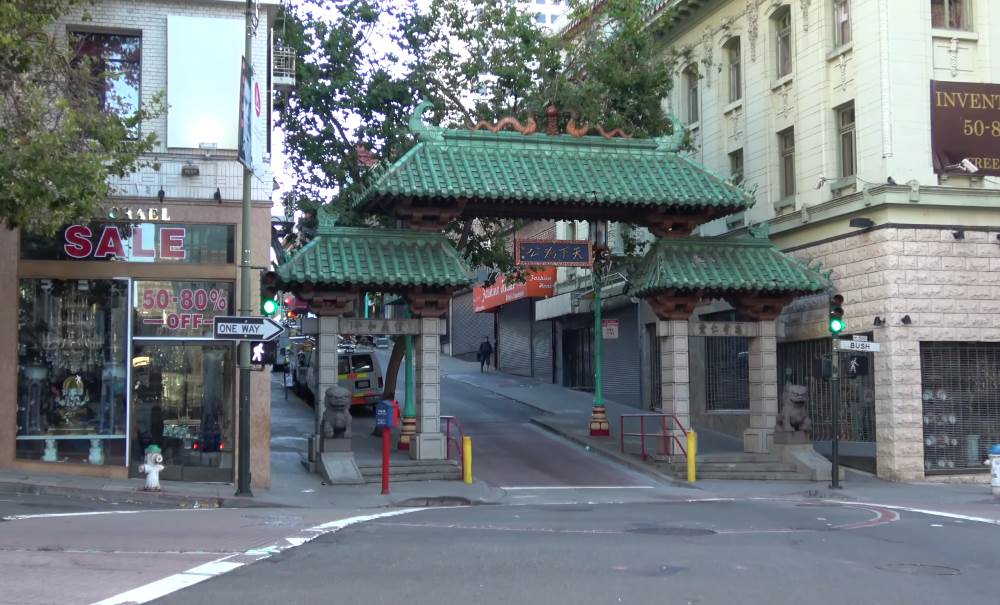 Today in almost any major city in the United States you can find an area with a predominantly Chinese population. There's one in San Francisco, too. It is a bright neighborhood with national colors: pagodas, colorful lanterns, etc.
Chinatown is not only a place of residence of Chinese representatives, but also a famous tourist spot where thousands of people who are interested in Chinese culture, language and history come every day. The neighborhood has been around for more than a hundred and fifty years.
Castro Quarter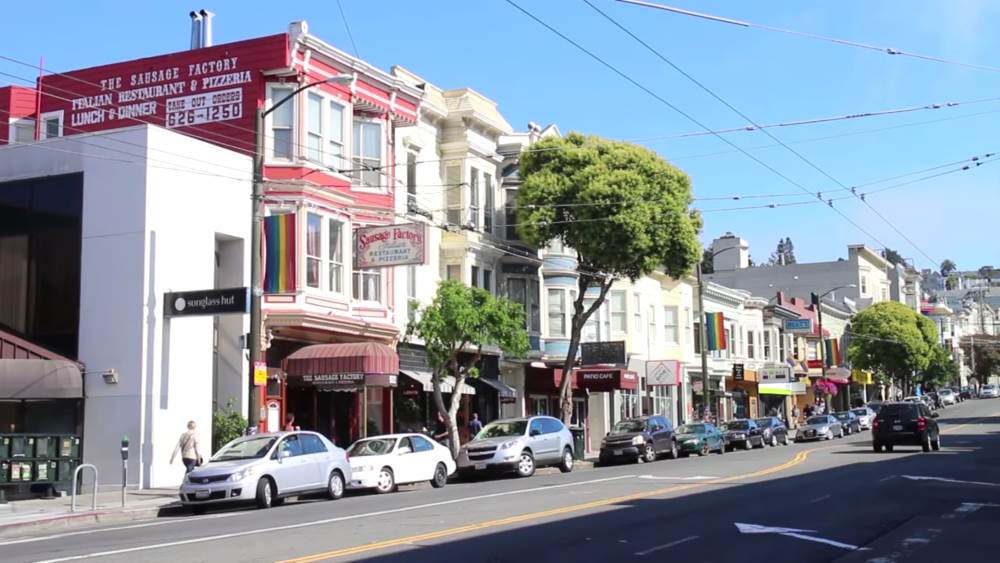 This San Francisco neighborhood is predominantly populated by sex minorities, with flags of every color of the rainbow flying everywhere. The sights in this neighborhood are predominantly devoted to the history of the LGBT community.
Here you can learn a lot about how homosexuals organized their community and how they fought for equal rights in heterosexual society. There is a museum of LGBT history and several gay clubs. Russians will surely be interested to see this gimmick
Grace Cathedral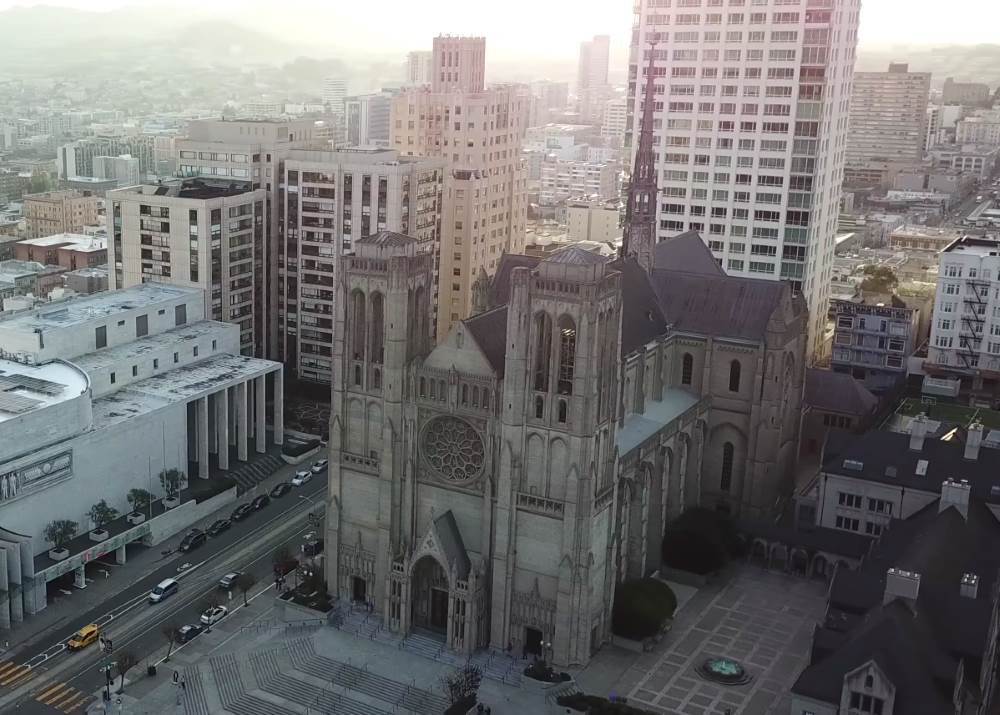 The construction of this temple began immediately after the devastating earthquake of the early 20th century, when the city was destroyed to the ground. The construction lasted more than half a century. It was necessary to remove many elements of the facade of the temple.
Nevertheless, the neo-Gothic temple is decorated with exquisite stained-glass windows, mosaics, and frescoes, which would also be severely threatened in the event of new seismic activity in the area.
Museum of Modern Art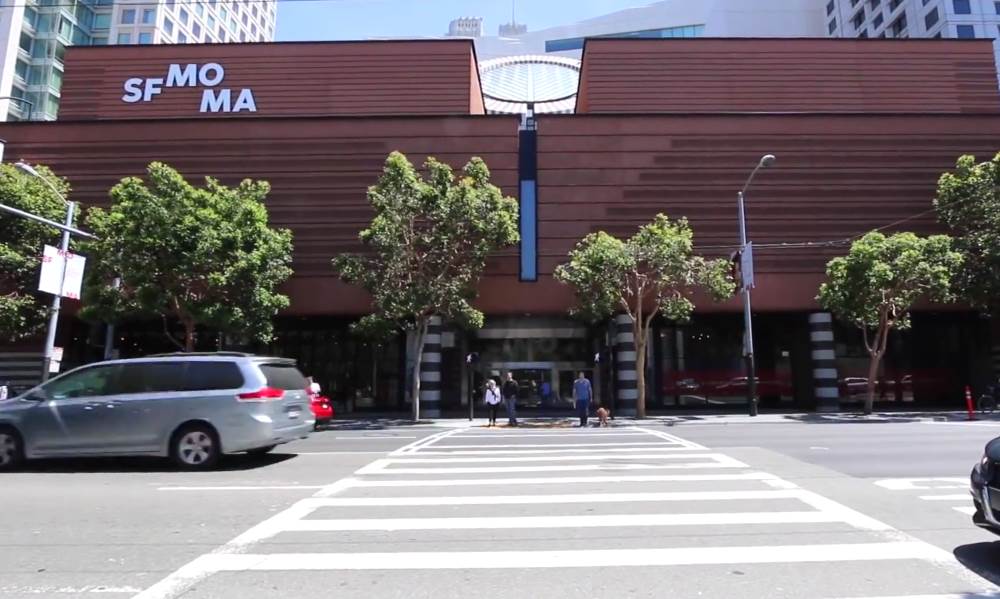 It is the largest art museum in the western United States. Here you can see the paintings of modern European and American artists of the 20th and 21st centuries. Modern painting is very famous in America today.
Here you can see collections of paintings by J.J. Bach. Pollock, Paul Klee, Henri Matisse, Saarinen, Andy Warhol and other famous masters. This museum moved into a new modern building two decades ago.
De Young Museum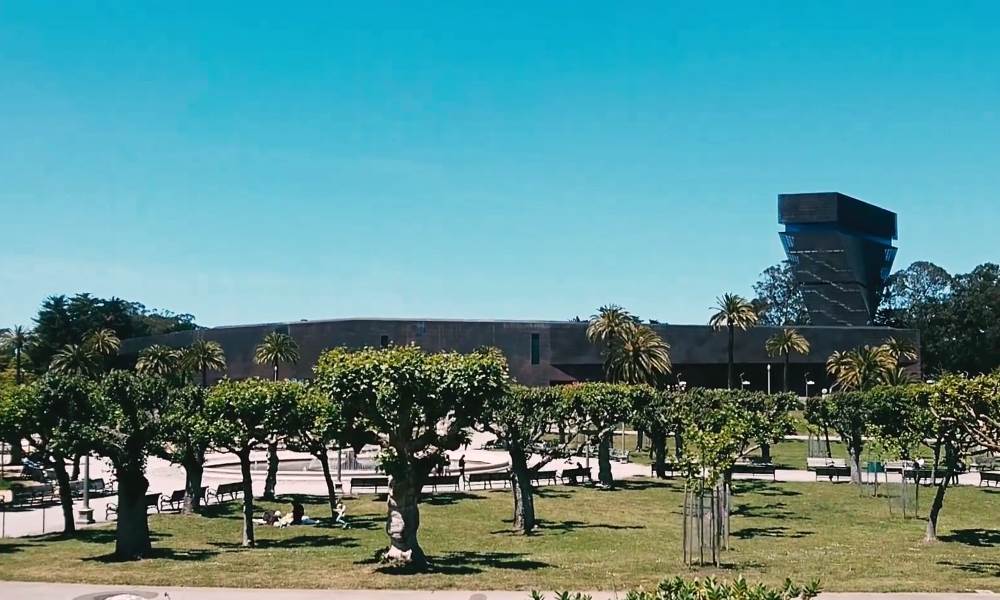 This museum is located in the Golden Gate, it was created by the American journalist de Young. He also assembled a collection of paintings and other artifacts on display here today. The museum is a must-see in San Francisco.
De Young is passionate about works of art created from the 17th century to the present day, so his museum is extremely well stocked and the collections are constantly being updated. Visitors will see paintings, furniture and clothes from America, Africa and Asia from different centuries.
Walt Disney Museum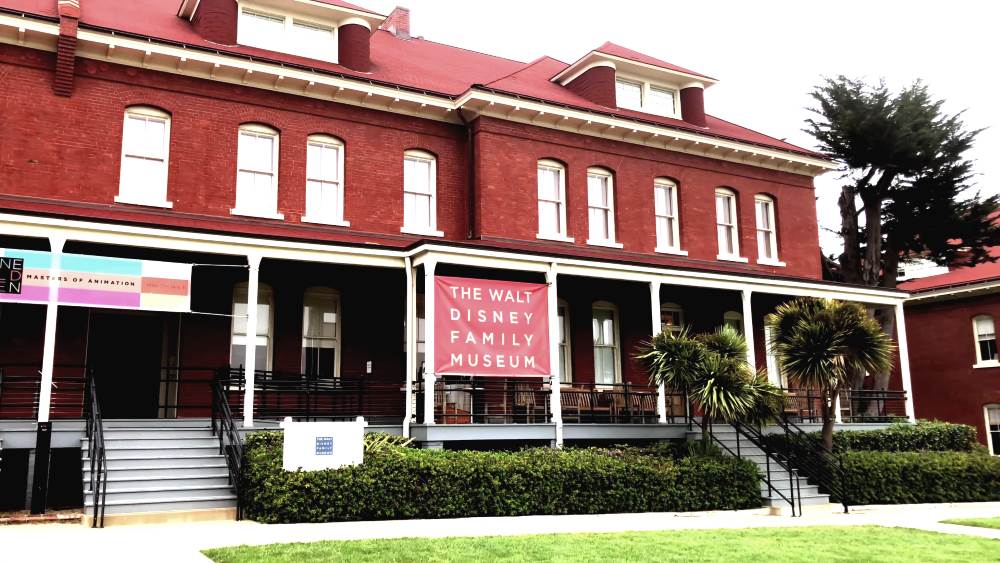 This museum opened to the public just ten years ago. Collected the necessary exhibits daughter of the great cartoonist. Visitors can see Walt's personal belongings from slippers to teacups, as well as his drawings, sketches, blueprints, etc.
One of the walls of the museum is made of glass, so you can periodically take your eyes off the Disney property and admire the waters of the bay, where the facade of this building faces.
City Hall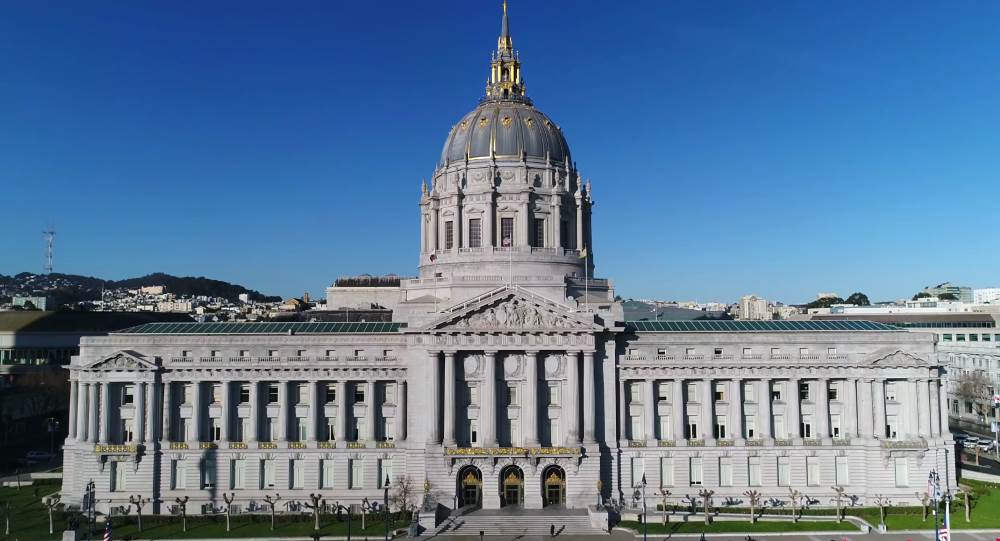 This is the name of the city hall in America. Her building was built at the beginning of the last century in the elegant Boz Art style. The city hall has a colonnade in the style of ancient Rome and a monumental classical dome on top.
The interior is decorated with marble. Inside the City Hall there are sculptures of former mayors of the city, Here you are allowed to conduct guided tours, or to get acquainted with the City Hall on your own and for free during working hours.
Transamerica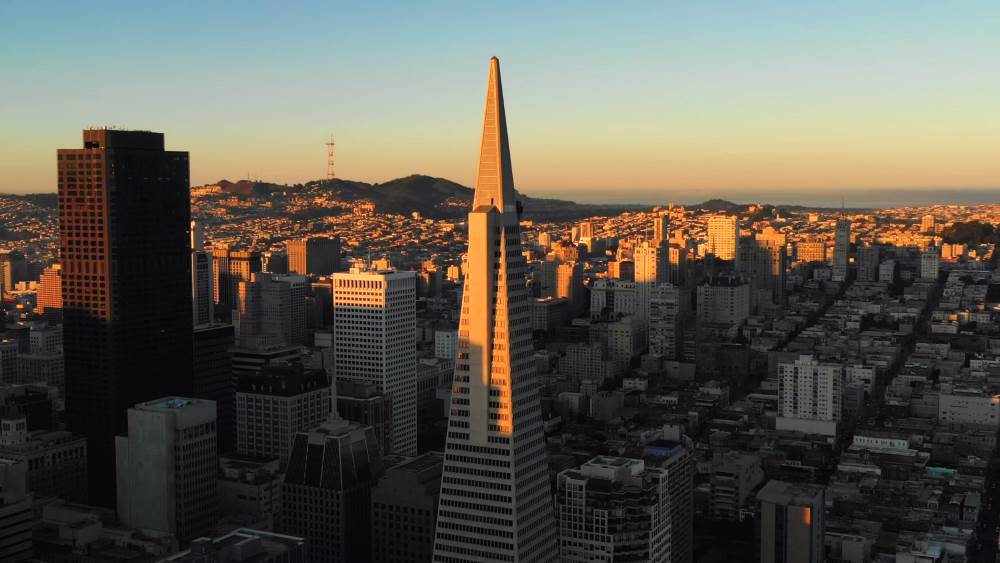 It is the tallest tower in San Francisco, built in the form of a pyramid in the 1970s. Its height reaches more than 250 meters, the number of floors – 48 floors. Various offices, offices, stores, restaurants, etc. operate in this building.
Every day thousands of people come to Transamerica to make money. And vacationers climb to the top floor of the tower to see the surroundings and indulge in the entertainment available in Transamerica.
Japanese Garden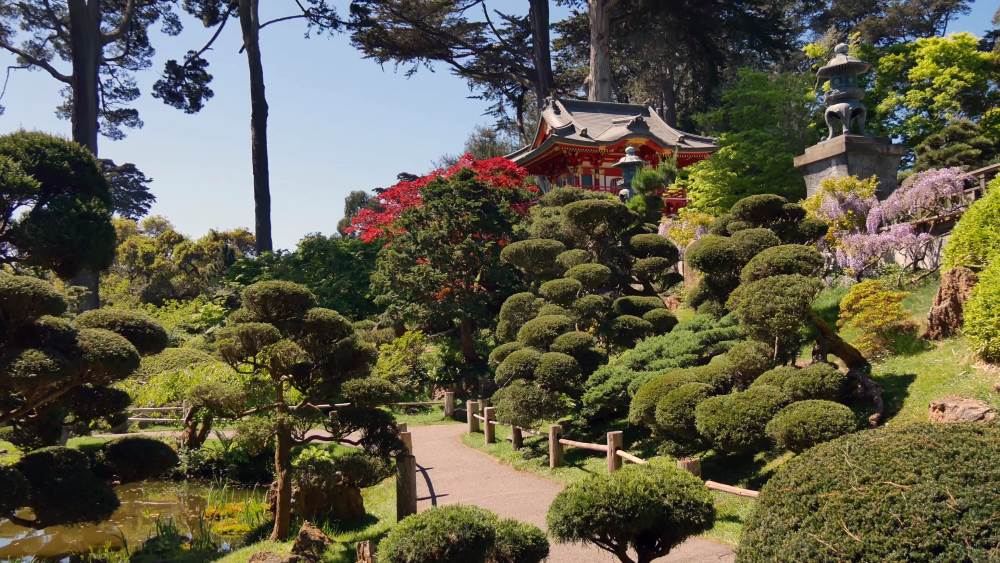 This garden is grown and tended in the Japanese tradition and is located in Golden Gate Park. In the late 19th century it was a temporary exhibit at an exhibition in Paris and then became a permanent garden and landmark in San Francisco.
A Japanese immigrant gardener, Hachigawa, took care of the garden for a long time. He grew it in the Japanese tradition. The fruits of his labors can still be seen today in alleys, Japanese pagodas, blooming sakura trees, ponds and bridges over them.
Little Italy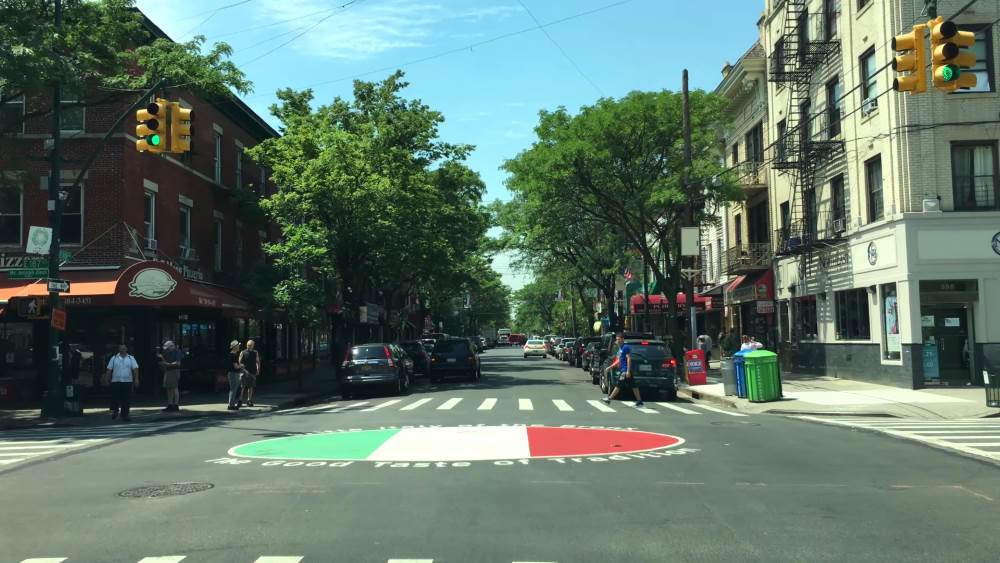 As you know, America is a country of immigrants. Therefore, San Francisco is divided into neighborhoods that are home to visitors from a particular country in Europe or Asia. The prettiest such neighborhood is Little Italy, near North Beach.
Here, Catholic churches are carefully preserved and Italian traditions are cherished. The streets are full of Italian restaurants and pizzerias selling pizzas as good as those in Italy. Here you can visit San Francisco's oldest Saloon.
Museum of Asian Art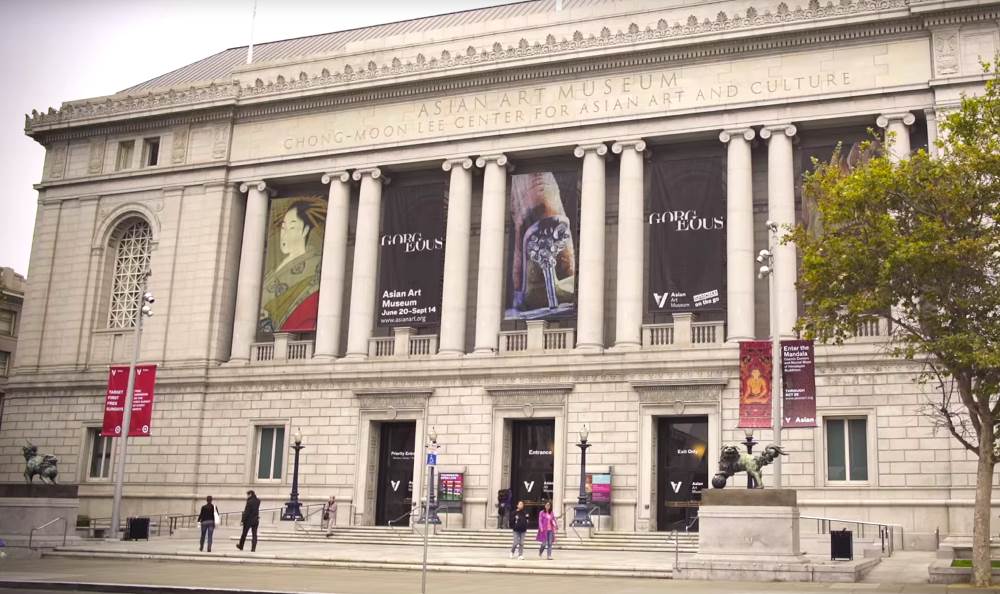 The museum displays paintings, sculptures, ceramics, mosaics, silk from different regions of giant Asia: Thailand, China, India, Uzbekistan, Iran, Syria and many other Eastern countries united by one continent.
The museum has an antique store where visitors can buy their favorite precious trinket from India, medieval Chinese porcelain, a real Persian carpet, and other antiques. Tours of the museum are free.
Baker Beach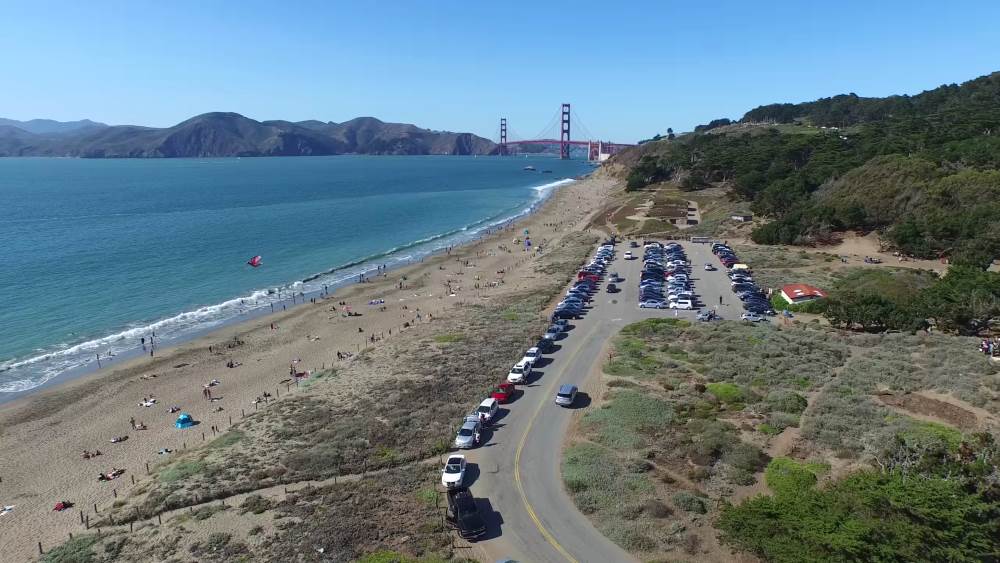 This beach is located on the outskirts of the city, on the shore of the bay. Baker Beach is a great place for long walks, beach sports, barbecues, and sunbathing, but it's a little cold to swim.
From here you have a beautiful view of the Golden Gate Bridge, which seems to fly over the bay with its spectacular red spans. North of Baker Beach is reserved for nudists, who have long been fond of this wonderful beach.
Video overview of San Francisco sights
The first Europeans came to the future California in the 1870s and built Fort Golden Gate. Migrants from all over the world, especially from Europe, looking for a better life, began to settle near it.
In the early 20th century, after an earthquake and subsequent fire, San Francisco burned to the ground, after which it was completely rebuilt within a few years. Therefore, the ancient historical and cultural attractions are virtually absent here.
San Francisco Sightseeing Map