Provence is truly the most gastronomic province of France! Taste the full range of magical experiences from the basics of French cuisine only here. The captivating aromas of spices grown under the gentle sun of Provence, the fabulous taste of truffles and, of course, the mayonnaise are the real treasures of this place.
Every traveler every time you wonder why even the simplest dishes in Provence, as well as in principle representing the French cuisine, so exquisite and uniquely delicious?
The secret is the use of the highest quality olive oil, which is a mandatory component of almost every culinary masterpiece in France! Whether it's a vegetable ratatouille (which is why this simple dish still won't turn out as savory at home) or grilled meat, baked fish, or mushroom sauce.
Provence oil differs from oil from other French provinces because of its special production culture: it is prepared almost by hand in numerous, almost home-made factories. Be sure to take a couple of bottles of this golden dressing as a souvenir from Provence, so you can enjoy the specific French flavor for a long time at home.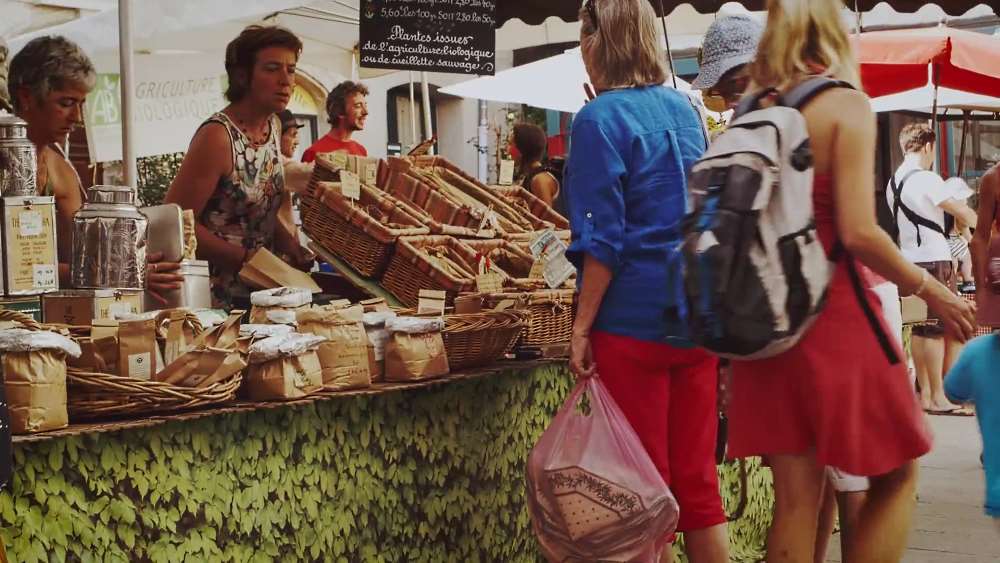 Another feature of Provencal cuisine is the local seasonings – basil, rosemary, fennel, cumin and numerous wild herbs. Thanks to these fragrant spices, restaurants and cafes will beckon you more than museums and luxurious beaches.
The combination of seasonings and the same olive oil, or the excellent Provençal mayonnaise, is at the heart of the famous French sauces. Everyone remembers that Provence is the home of Provençal mayonnaise, only here it contains only natural ingredients.
Another culinary attraction of Provence is sweets! Recipes for pastries and various desserts often contain locally harvested honey, which has an exceptional flavor and smells of sun-drenched herbs, lavender and rose plantations. Be sure to try "le Calecion de Provence" – it's a magical bite-sized white praline made of bébécois, nuts and honey… This sweet tenderness you will never forget, just like Provence itself!