The Promenade des Anglais (English Boulevard) is the most famous promenade along the Mediterranean Sea. It is located in the beautiful city of Nice (a city founded in the 4th century BC by the Greeks and named after the goddess Nike), France.
Until the moment of universal urbanization, the coast of Nice was just a deserted beach. The houses were located on a hill, far from the sea.
Beginning in the second half of the 18th century, the English invented the idea of spending cold winter days in Nice, enjoying the wonderful seascapes. Albion's particularly harsh winters contributed to the influx to Nice of not only rich Englishmen, but also poor people. It was then that the British lords proposed an occupation for beggars – to build a lane (promenade) along the sea.
The new promenade has transformed the city so much that locals are thinking of continuing the construction work to transform a quiet, rustic Nice into a "Pearl by the Sea."
At first, the promenade was called "Camin deis Anglés", which from the local dialect nissart (nissar) translates as "English Way". In 1860 the name was changed to "La Promenade des Anglais" (English Boulevard).
For locals, "La Promenade des Anglais" became simply "the promenade," or, for short, La Prom. On weekends, cyclists, runners and just happy families gather there. La Prom has also become a favorite spot for skateboarders.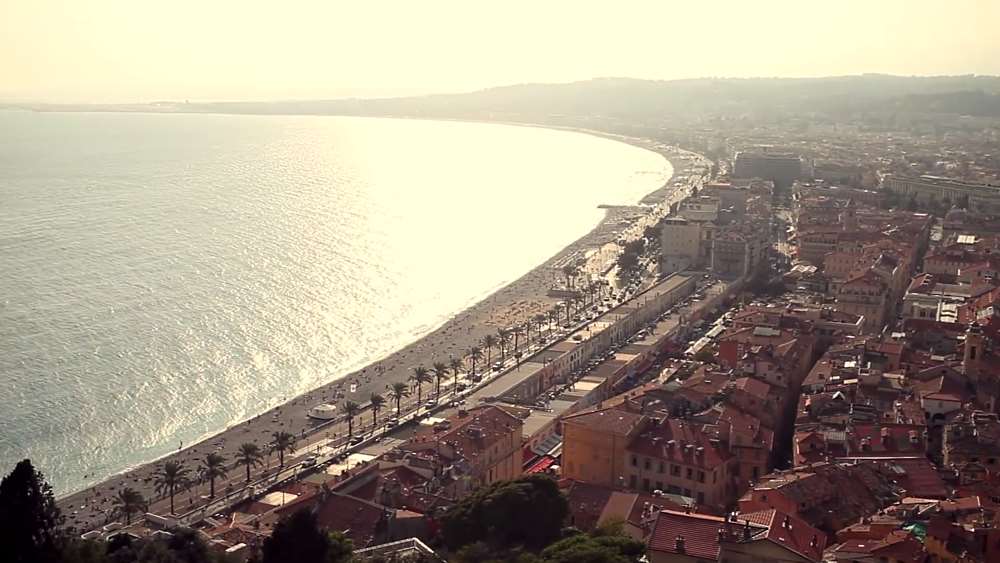 Professional musicians, flower and candy vendors, dancers and other entertainers are all on English Boulevard. The famous Carnival and the Battle of the Flowers take place on this promenade every year.
During a leisurely stroll here you can sit down on the benches, or change clothes for swimming in the many stalls, if the weather permits, of course. Be sure to stop for a minute or two on the waterfront and enjoy contemplating the azure waters of the Bay of Angels.