Thailand, in general, and the island of Phuket, in particular, today – one of the favorite places of rest of Russians, especially in winter, when in Russia, frost and snow, and on Phuket – a tropical heat, snow-white beaches and azure sea, style "Bounty".
We offer a Google map of Phuket with photos of local attractions, entertainment venues beaches, hotels, restaurants, etc.
Phuket Island Maps
First of all, you should know where Phuket is on the world map and on the map of Thailand to have a first impression of the climate and nature of the island.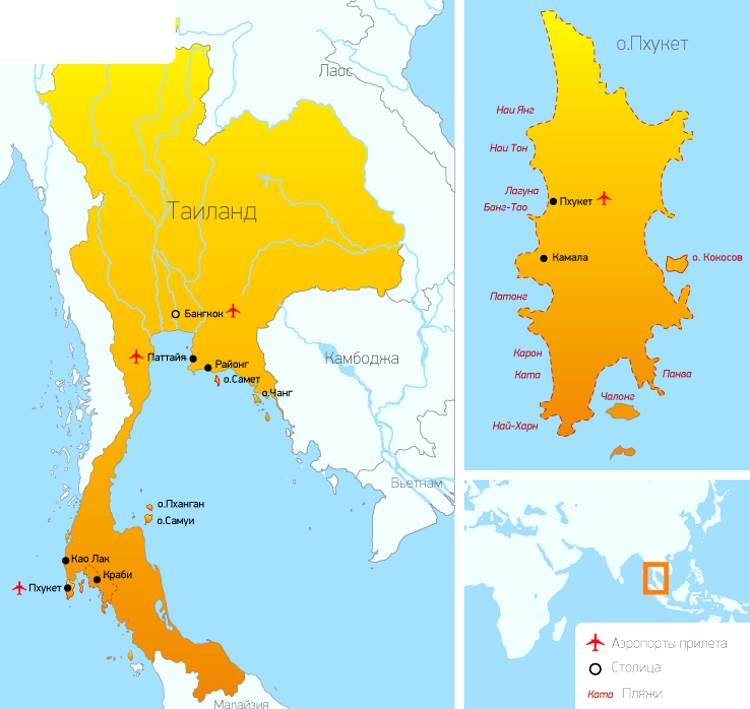 When vacationing and traveling in Thailand, you will definitely need a map of Phuket, which, among other things, you can get information about the landscape of the area and the weather:
yandex.by/pogoda/phuket/maps/temperature?ll=98.749058_7.778553&z=10&le_WindParticles=1
Surely a map of Phuket Town, the capital of Phuket Island, will also be needed: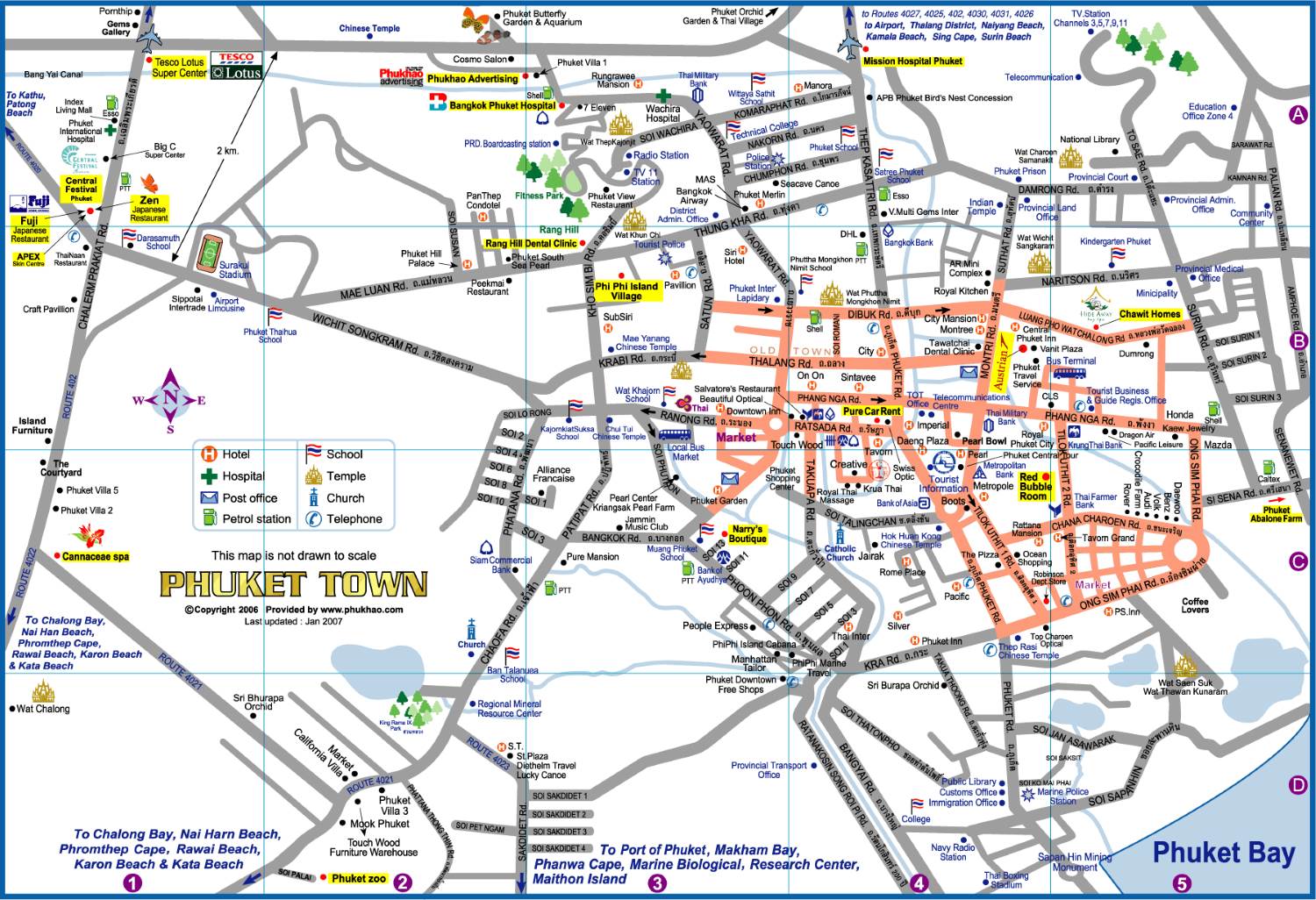 This map can be used to move around Phuket on foot or by car, even for the first time tourist to the island.
And here you can find a useful and very detailed map of Phuket with police locations, hospitals, hotels, restaurants, golf clubs, bus stations, airport, etc.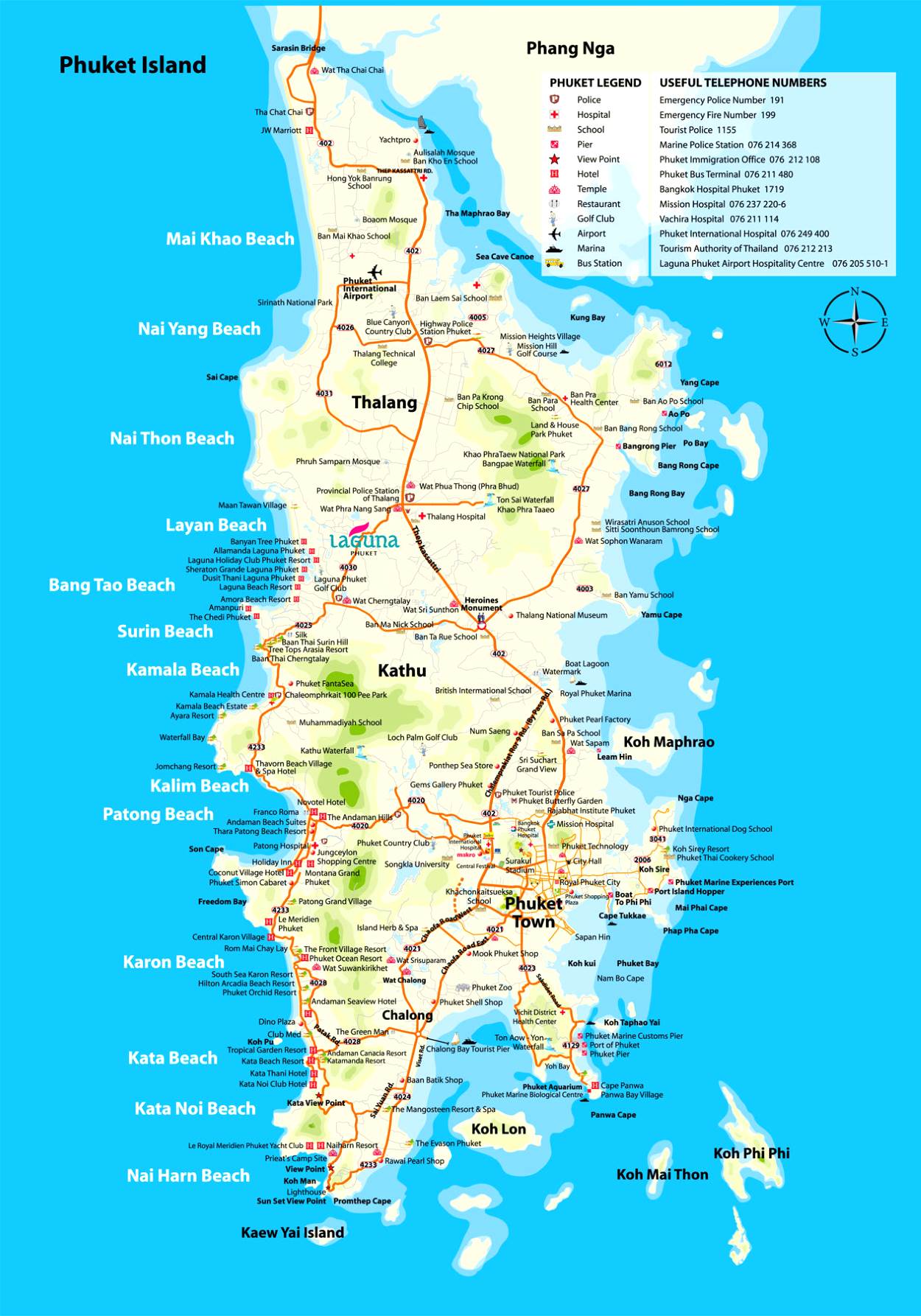 Maps of Phuket beaches, hotels and restaurants
For a comfortable holiday, you should definitely first research the location of local island restaurants and beaches, choose a suitable location with the availability of roads, proximity to the sea, lack of wind, etc.
Map of the most popular beaches in Phuket: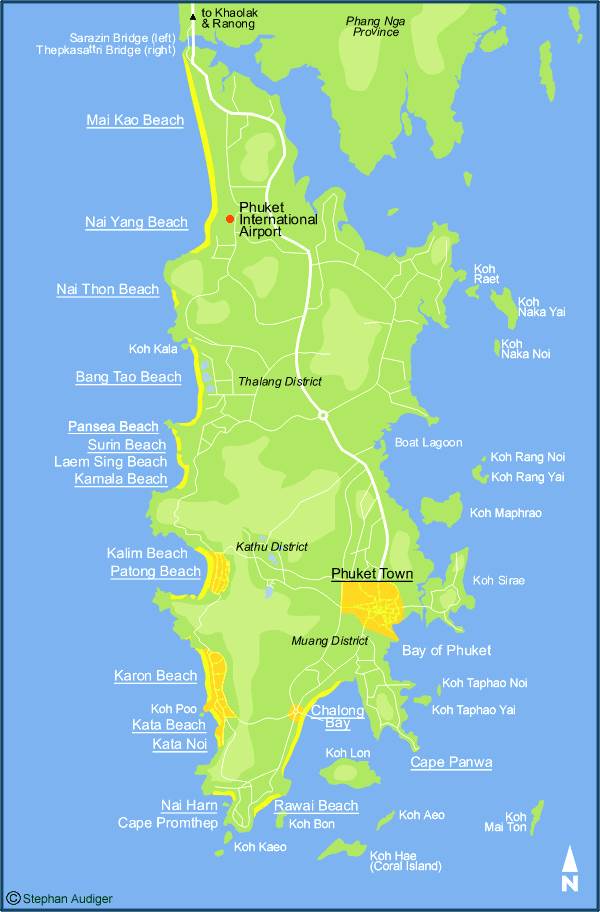 and a map of Phuket roads: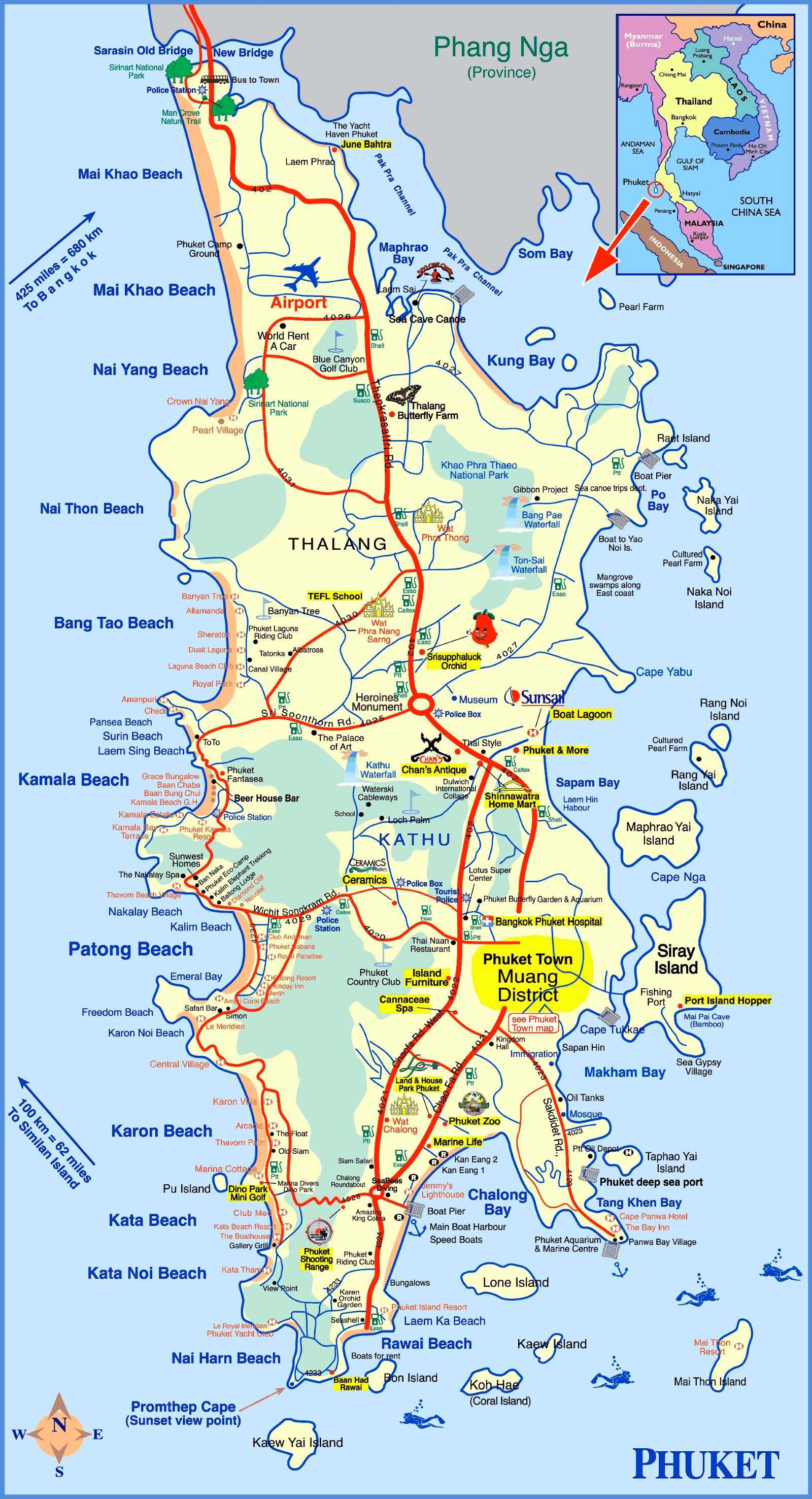 with hotels, restaurants, beaches, police stations, places of entertainment, etc.
Maps of popular resort towns in Phuket:
Phuket-town:

phoogle.ru/directory/town

.
Patong:

patong-phuket.ru/5-karta-patonga.html

.
Karon:

phoogle.ru/directory/karon

.
Ravai:

www.tourister.ru/world/asia/thailand/city/ravai/beachs/3357

Kata:

kartatailanda.ru/ostrova/karta-kata-otelyami.jpg

.
Kamala:

phoogle.ru/directory/kamala

.