Pamukkale is a unique natural and cultural site located in Turkey and is included in the famous UNESCO list. Millions of tourists from around the world just dream of visiting this place, because it is the eighth wonder of the world.
Description of Pamukkale
Pamukkale includes geothermal springs and ruins of the ancient Greek city of Hierapolis. In total, it covers an area of more than 1,000 hectares. On its territory there are 17 sources of mineral water.
The water temperature in most springs all year round stays around +36 degrees Celsius. However, the temperature of some reaches 100 degrees and from the ground comes a real curative boiling water.
Pamukkale on the map of Turkey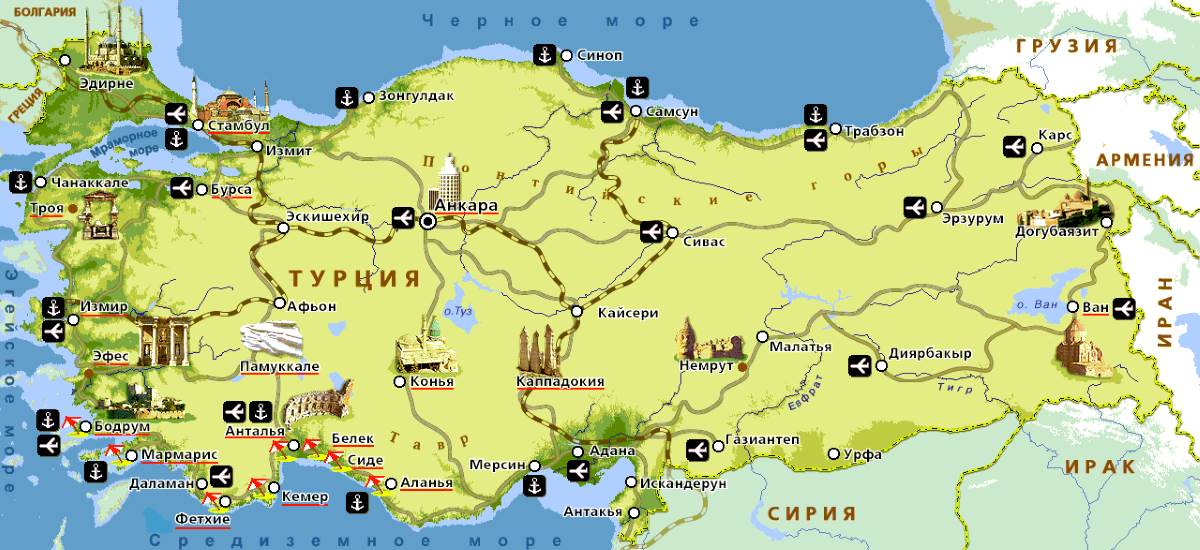 Photo of Pamukkale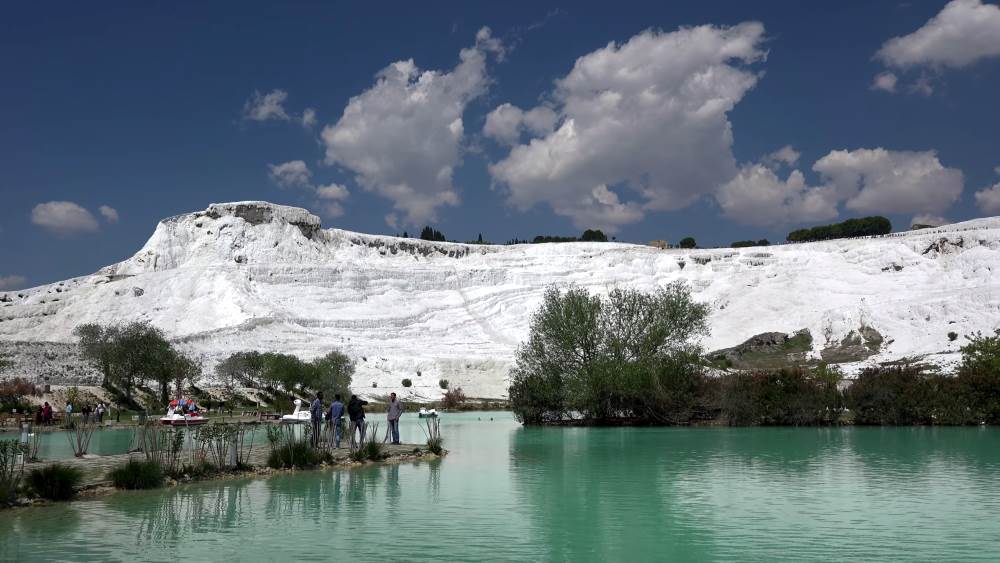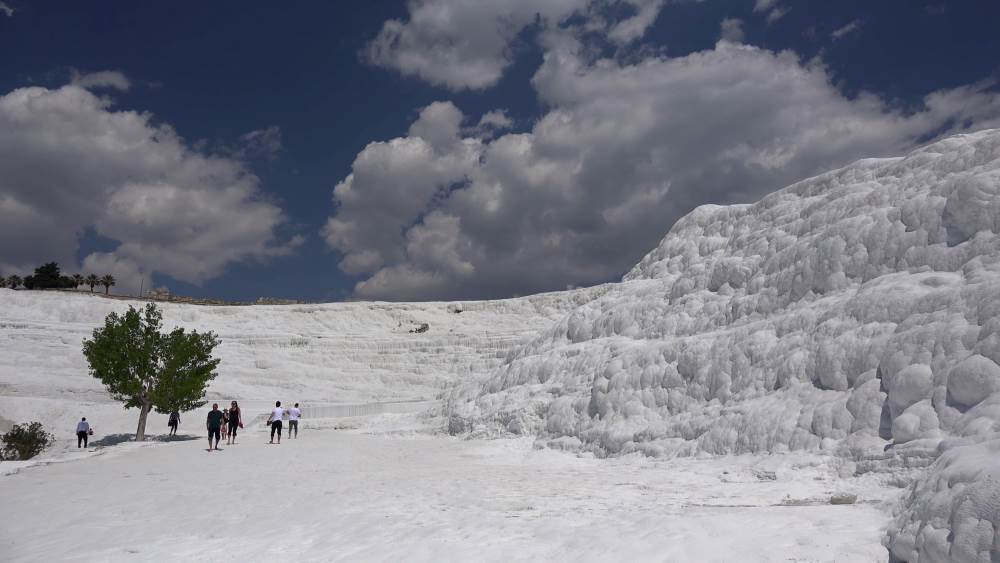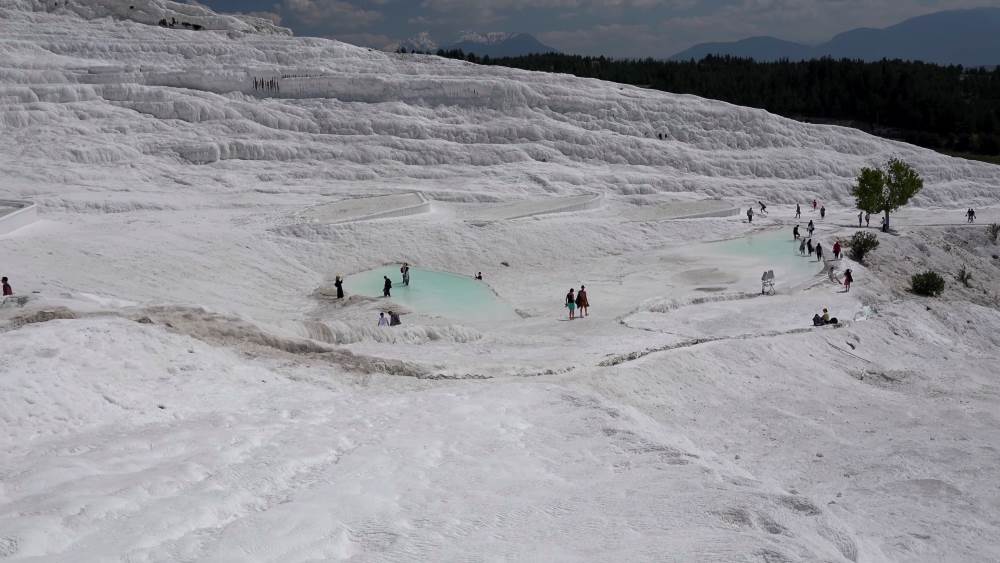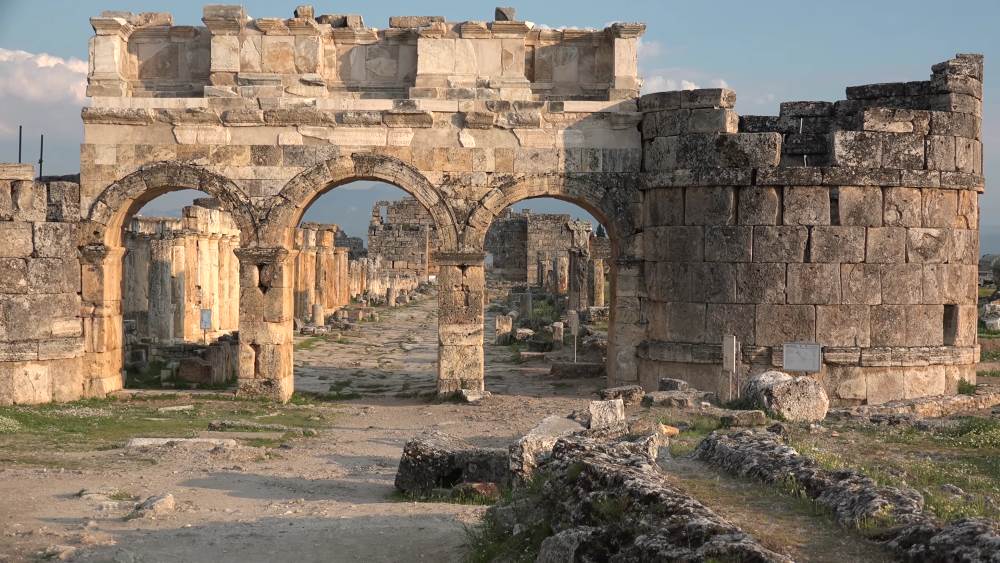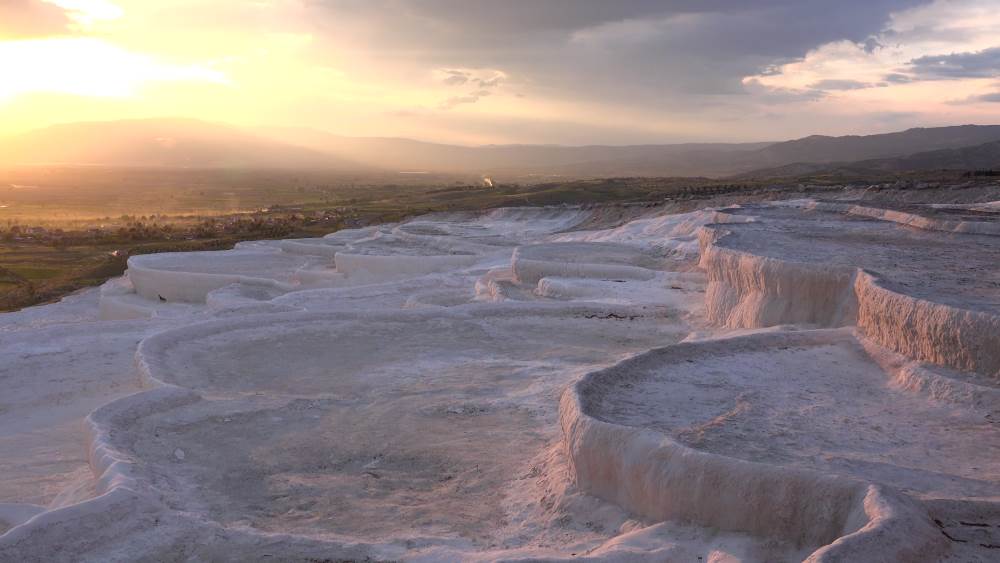 Calcium-rich thermal waters that gush out of the ground in Pamukkale from high elevations and flow down to form terraces of extraordinary beauty and snow-white stalactites. "Pamukkale is a 'cotton fortress'.
As early as the 2nd century B.C. in the Pegasus kingdom that existed here came the resort of Hierapolis. Even today, around the terraces and naturally formed baths you can see the ruins of ancient Greek baths, temples and other monuments of Hellas.
Pamukkale is open to tourists all year round. Entrance through the gate or a special checkpoint with a ticket, which costs 50 Turkish Liras. Thanks to the hot springs, you can take a bath here at almost any time of year.
The mineral water flowing from under the ground in Pamukkale is recommended by doctors to patients suffering from heart disease, as well as diseases of the bones, the entire musculoskeletal system. For tourists there is a separate place for bathing.
Excursions here can be purchased at any travel agency, as a rule, it lasts 1-2 days. For a course of treatment in Pamukkale you need a doctor's referral, including. from Russia. The course lasts 2-3 weeks.
In Hierapolis, you can also see the Cleopatra Pool, built in ancient Greek times. You are allowed to walk knee-deep in this pool with bare feet for a ticket price of 32 Turkish Liras.
Officially it is forbidden to swim in Pamukkale without a doctor's prescription, but this ban is violated by tourists en masse. You can't have a stern Turkish policeman at every swimming pool.
Where is Pamukkale?
This health resort is located in the western part of mainland Turkey in the province of Denizli, 150-250 km south of the Aegean coast with resorts, so beloved by our compatriots.
Map of Pamukkale in Turkey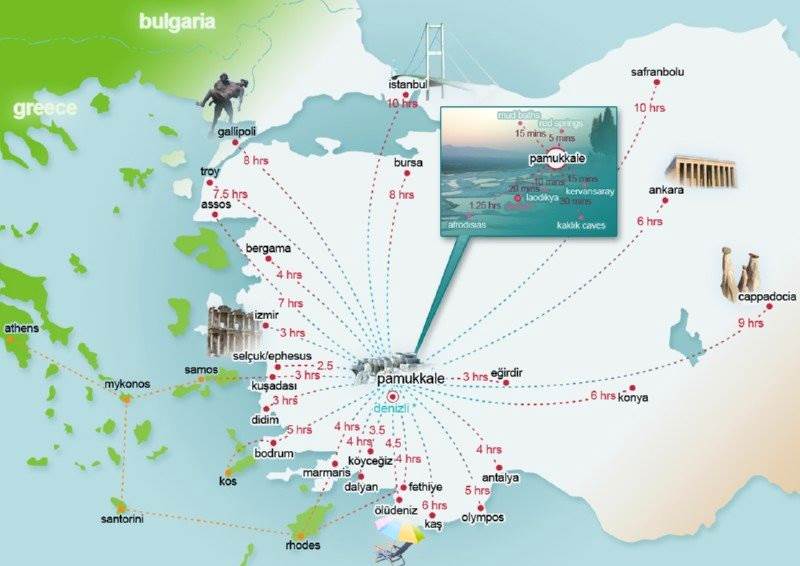 Detailed map of Pamukkale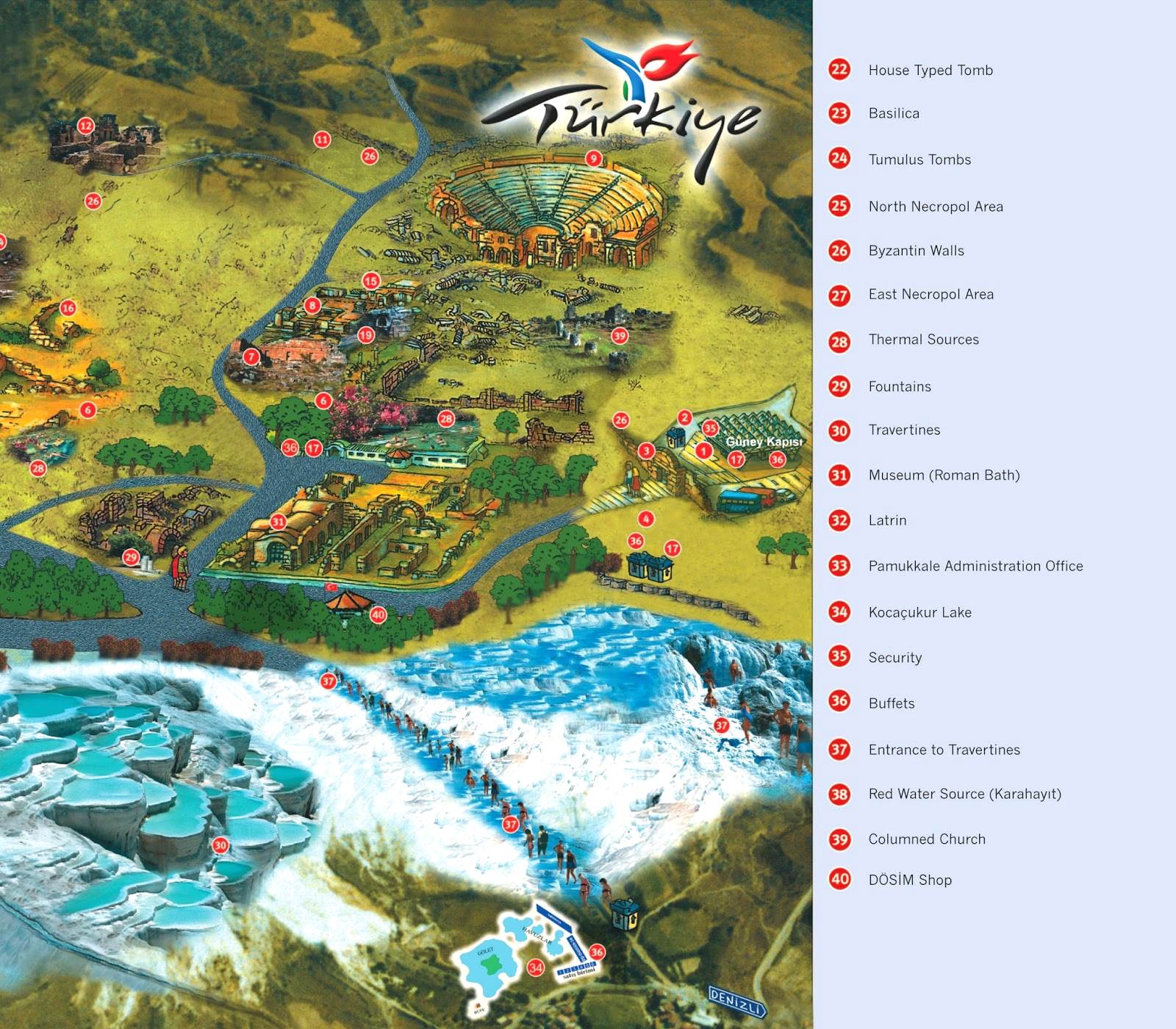 Which resort is closest to Pamukkale?
This area itself is a famous balneological resort, where the therapy is carried out by means of mineral waters, which have therapeutic properties, beneficial to the human body.
And the nearest Turkish resorts to Pamukkale are world-famous and beloved by our tourists Antalya, Marmaris, Izmir, Fethiye, Bodrum, Kusadasi. In a straight line to them no more than 200 km. Less promoted resorts are even closer.
How to get to Pamukkale?
You can get here by rental car, cab, tourist or shuttle bus. Absolutely all tourists vacationing on the Turkish coast of the Aegean Sea, are offered excursions to Pamukkale. Most come back here many times.
Denizli has its own international airport where you can arrive by international or domestic flights. As you can see, it's easy to fly to Pamukkale for a day or a couple of weeks to enjoy the local beauty and treatment.