Few people know where the national ski team of Turkey trains. And the fact that it is one of the top places in the list of countries participating in international alpine skiing competitions, makes people quite distant from the sport perplexed. In their view, Turkey is a country of heat and tenderness, as located on the Mediterranean coast, associated with summer, beaches, azure sea, blue skies and sunshine. So where does the Turkish team draw its strength to achieve such high results? The secret is simple – Palandoken.
In the northeast of Turkey, where in ancient times was the Armenian city of Karin, famous for carpet weaving, stretched its quarters the modern Turkish administrative center of Erzurum, with a population approaching 500 thousand people. This city each year brings together fans of active recreation at the ski resort Palandoken, located nearby, at an altitude of 1700 meters.
Palandoken is quite young. Although it is the official training place of the Turkish national alpine ski team, it is also good for beginner skiers. Here are available and difficult trails, and easy enough to master. The total length of all the tracks is more than 15 km. They are well equipped and meet all the requirements of European quality and safety standards. At the rental points you can find equipment for any mountain sport (skiing, snowboarding, sledging, etc.). The winter holiday season at the resort lasts from November to April. At this time there is a huge amount of snow, which brings a lot of pleasure for fans of mountain skiing. Height difference up to 1000 m.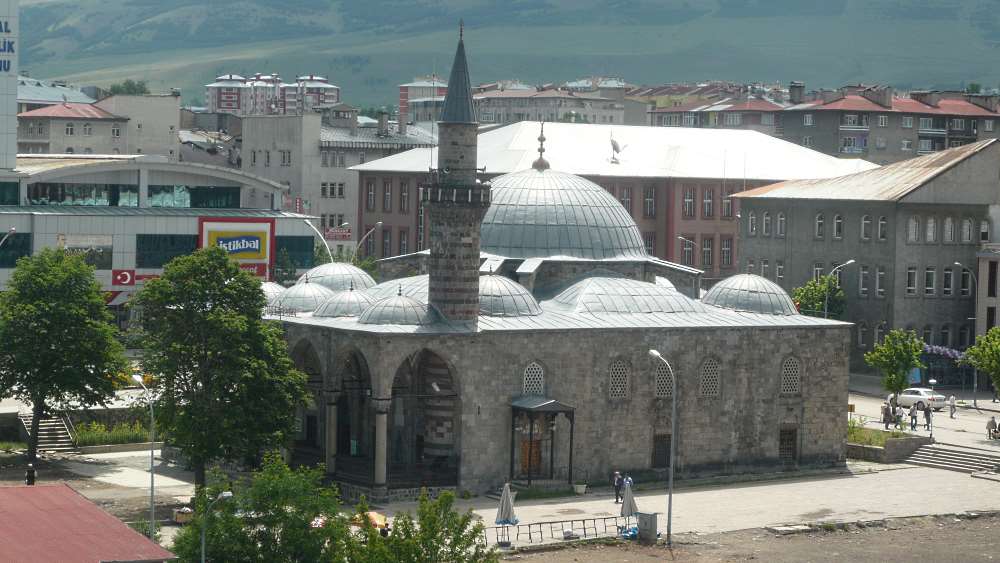 The city of Erzurum has an international airport. It is small, but has a good capacity, while being very comfortable and cozy. All hotels of the resort serve all-inclusive system and are equipped with gyms, swimming pools, saunas.
In the surrounding forests of Erzurum you can visit the two geothermal springs of Dumlu and Azizie, where there are health centers. Water from springs has a number of beneficial properties that contribute to the treatment of numerous diseases.
Erzurum is a historical center. There are many architectural monuments of different eras, such as the Great Mosque of Ulu Jami, built in 1179; the Chifte Minareli Madrasah, built in Seljuk architectural style by Sultan Aladdin Keykubat in 1253, in honor of his beloved daughter Khudavand Hande Khatun; the impressive Chobandede Bridge, built by Seljuk across the Arax River in the 13th century. The city was conquered by Russian troops several times, as evidenced by the memorial "Azizie Anata," dedicated to the Turkish soldiers who fell in battle with the Russians.
https://youtu.be/VMbl5TEqvcU
Rest, spent at the ski resort Palandoken, will leave a lot of impressions and will extend your health for many years.