Nong Nooch is located in the outskirts of Pattaya and is a whole complex of works of landscape art, spread over an area of nearly 250 hectares. It delights tourists from all over the world with its colors, exoticism and splendor.
Nong Nooch Tropical Park is truly a place of paradise. Every tourist visiting Thailand should visit it. This park is extremely beautiful, full of flowers, beautiful trees, fountains and sculptures.
History of Nong Nooch Park
In the mid-1950s, a Thai family bought land in Choburi to plant orchards and vegetable plantations. But plans changed after visiting Madame Nong Nuch Europe and studying landscape art.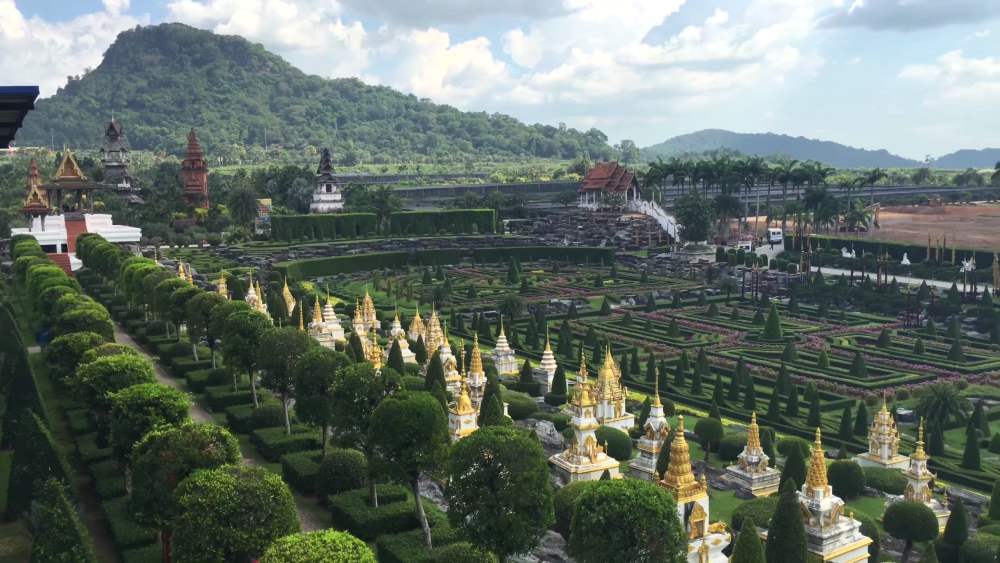 Along with vegetable plantations, the family decided to create beautiful tropical gardens on their land with flower beds, alleys, benches and waterfalls, i.e. organize your own landscape park.
Back then, Pattaya was a simple fishing village near the Gulf of Thailand, not a world-famous resort. In many ways, Nong Nooch Park has attracted tourists from all over the world, thanks to him, was built tourist infrastructure.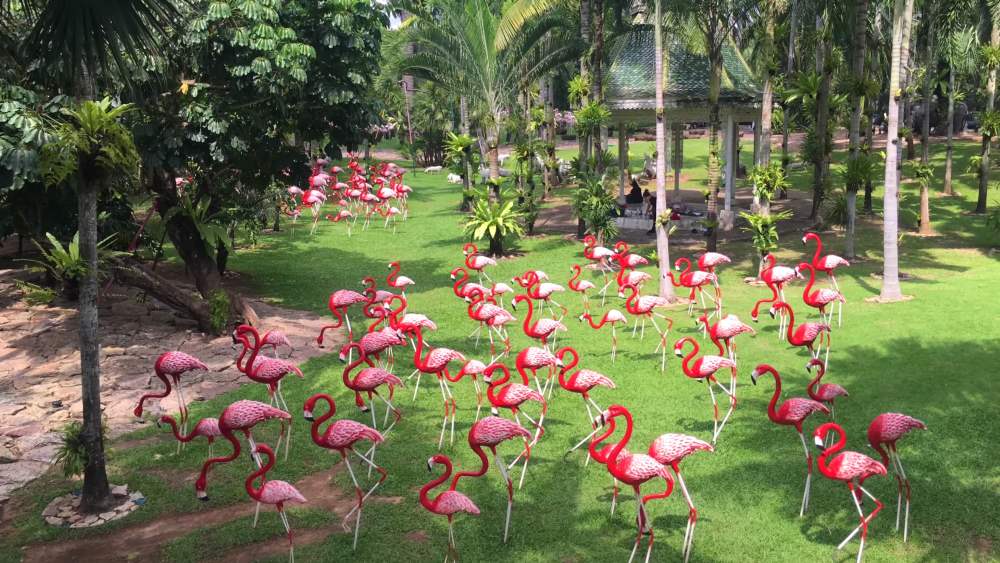 It took several decades to create the park, and in the early 1980s it opened to its first visitors, who were left utterly enthralled. Since then, Nong Nooch has continued to improve year after year.
The park is considered the largest in this region of the planet. It is named after its remarkable founder and owner, Madame Nong Nooch. Today its owner is her son.
Nong Nooch territory
This landscaped park artfully combines plants and styles from Asia and Europe to form a different, surprising, never-before-seen Thai style, something the locals are extremely proud of.
In addition to exotic plants, there are many wooden and ceramic sculptures, benches and terraces in the European and Asian style, lawns of unusual shapes. There is even its own Versailles Park.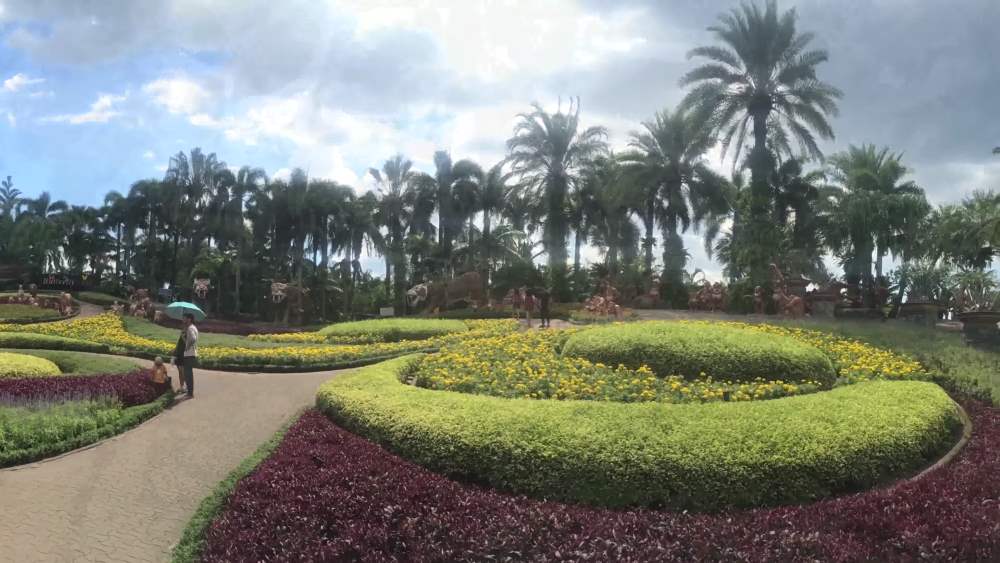 The entire territory of the park is divided into zones, connected to each other by beautiful paths, graceful bridges and paths. There are unusually many ponds and fountains, pavilions and porches.
The park has its own railroad, connecting its most remote parts, there is a small zoo, especially loved by children, exhibitions of beautiful figurines of various animals, birds and insects.
It is impossible to see all this beauty in one visit, you can walk around the park and admire it the whole vacation. The view is especially beautiful from the suspended bridges installed at the treetops.
Nong Nooch Gardens
The park has several original gardens that hundreds of landscapers have worked on.
Orchid Garden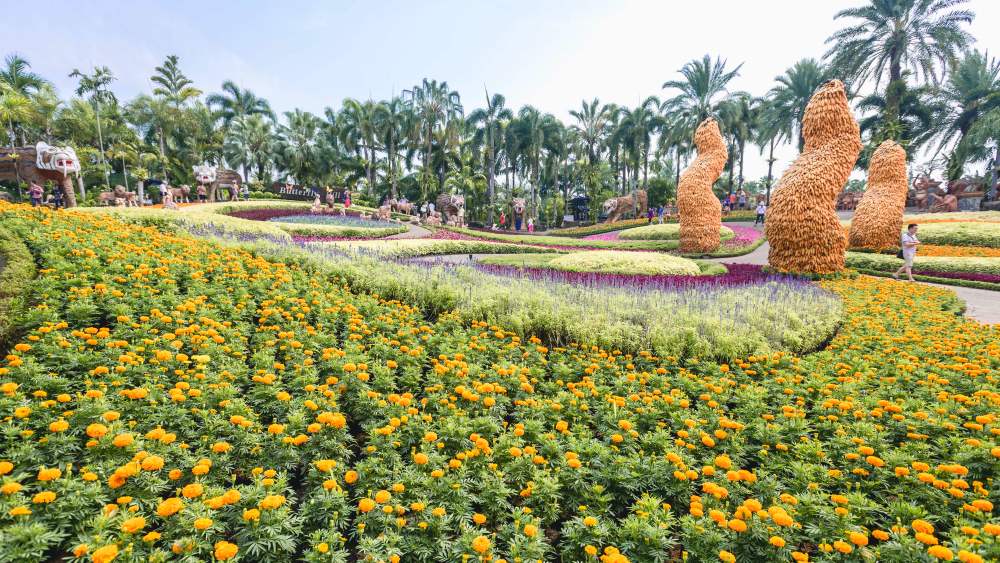 Orchids are some of the most beautiful plants in the world, and today look exotic to the European eye. They are magnificent in the park, which is why the second name Nong Nuch, coined by its guests, is the Orchid Garden.
In the garden, the greenhouses create a special microclimate that suits the particular type of orchid. They are grown in hanging baskets. All this is a gigantic work of Nong Nooch employees.
Cactus Garden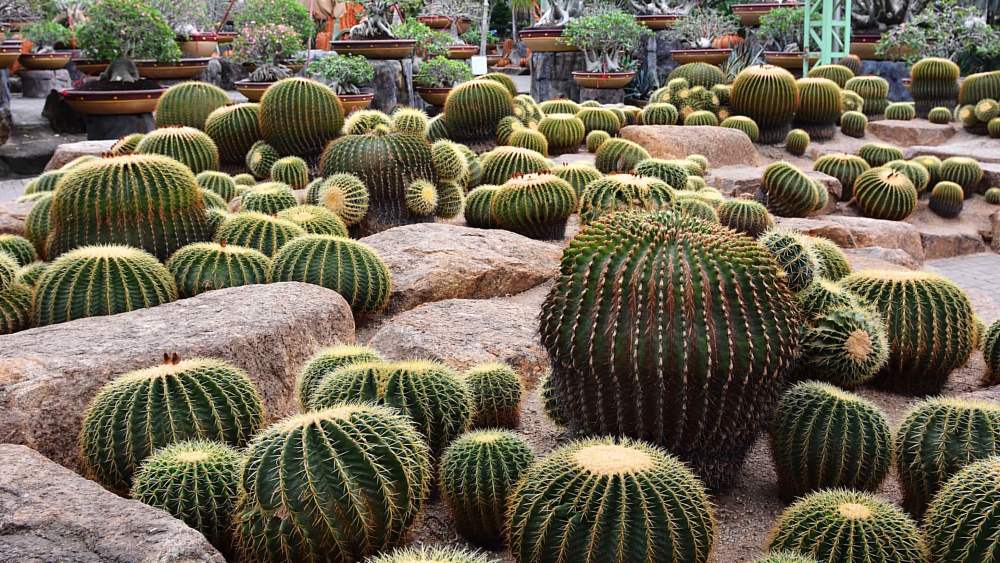 This open-air garden delights many visitors, tourists and locals alike. In front of you is a collection of every species of cactus that exists on the planet.
Here you will find cacti as large as trees and very small indoor species; cacti with flowers and without them at all; cacti of various geometric shapes and colors. Many people fall in love with cacti after visiting this garden.
Blue Garden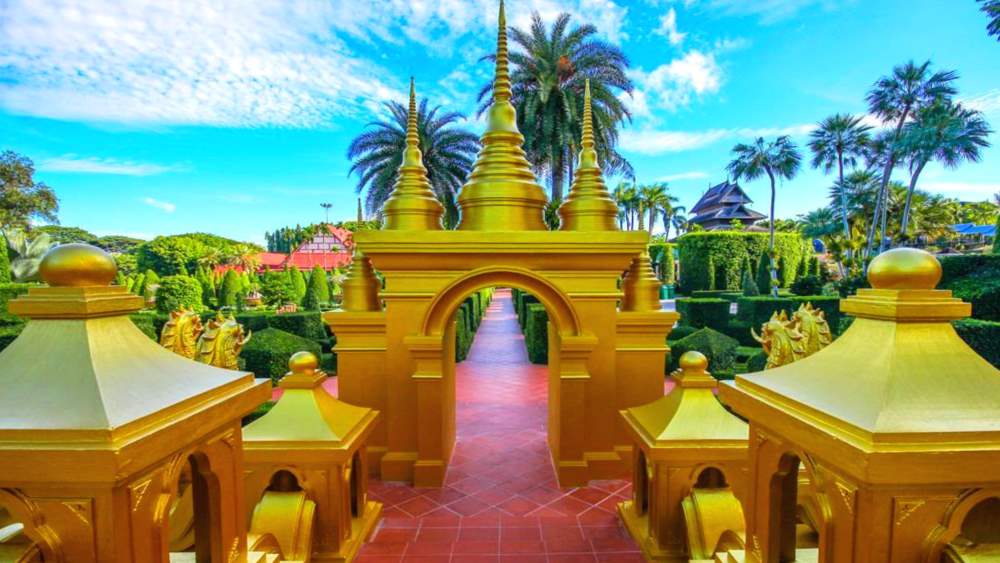 In this area of Nong Nooch grow different kinds of palm trees. More than 1,000 species of these trees can be found here. It is the largest collection of palm trees in the world. And the collection includes many rare, endangered species.
French Park
The classic European park at Nong Nooch is simply magnificent. Many tourists consider this area the most amazing, because here the European landscape is intertwined with ancient Buddhist temples.
The French park is very professionally executed, all geometric lines are strictly observed, lawns, borders and trees are perfectly trimmed, which look no worse than the English lawn.
Other Gardens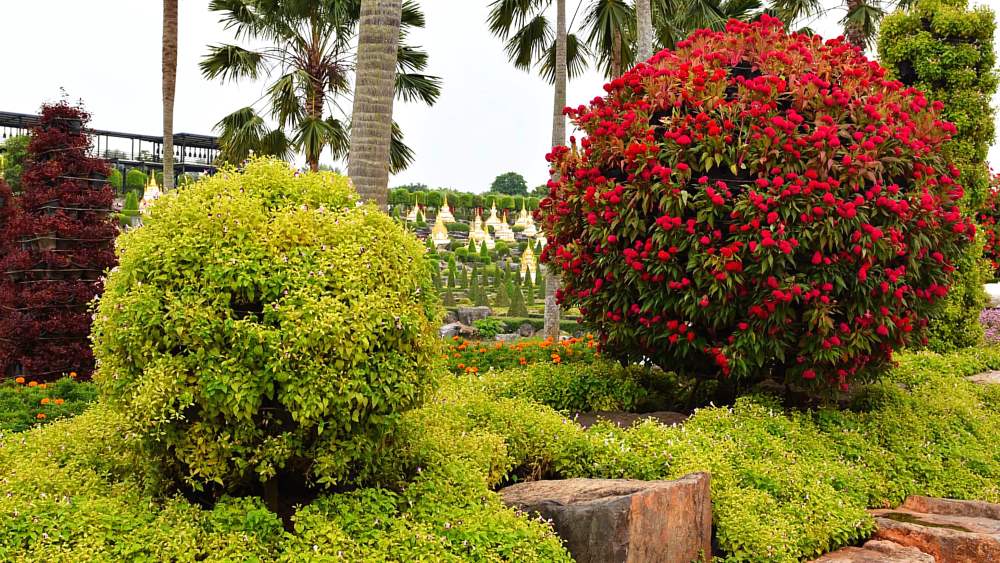 In Nong Nuch you can see the gardens:
bonsai;
water plants;
stones in the Chinese style;
fountains, etc.
Non-plant gardens in Nong Nooch Park
Nong Nooch has more than just plant gardens.
Butterfly Garden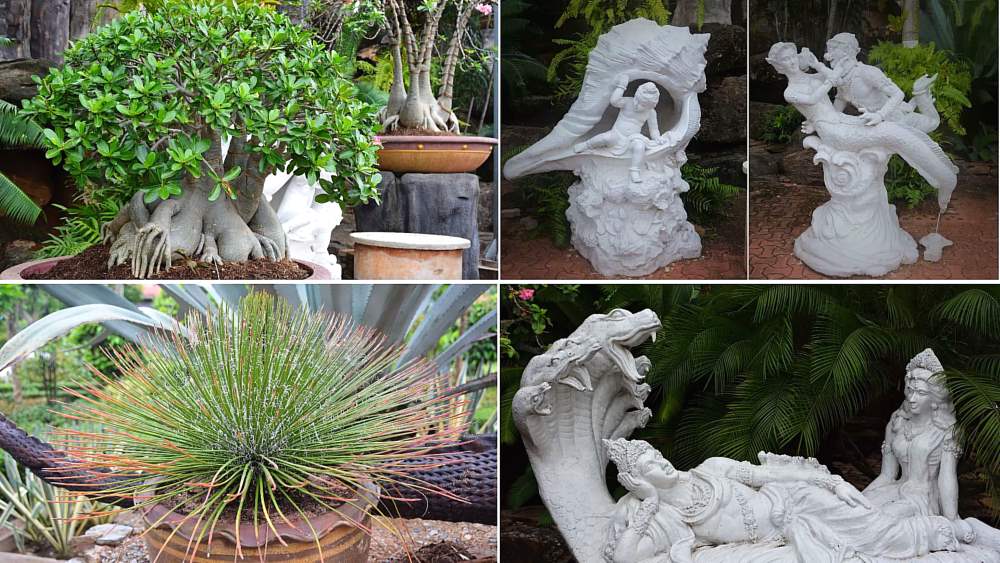 This garden is relatively new; it was only opened 18 years ago. The butterfly garden occupies a fairly large open space, with a thin net stretched across the top. More than 1,500 butterflies live inside this space.
Bird Garden
The most exotic species of birds are collected here. Every visitor can go inside the bird garden and listen to and feed the birds that live there. You can buy food for different birds near the entrance.
Stonehenge
The garden features a scaled-down replica of this ancient archaeological monument, located in England. It is interesting to see Stonehenge in distant and no less mysterious Thailand. Madame Nong Nooch wrote her will on it.
Garage
Here tourists can see all the cars in the possession of the current owner of the park. Among them, there are extremely interesting and even rare brands and models of cars.
Fish pond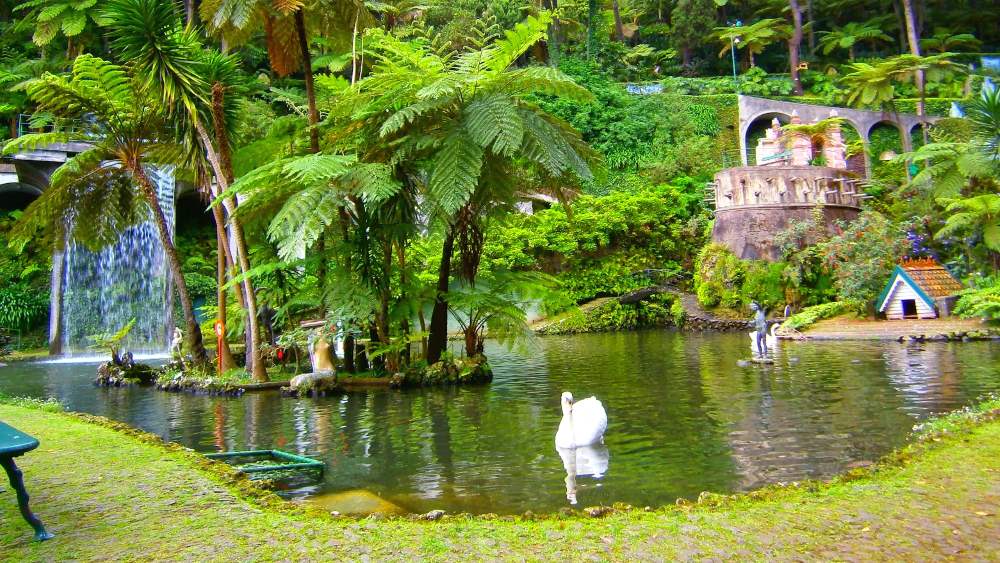 This pond is home to giant tropical fish called arapaimas. They are freshwater, with a body length of up to 3 meters. If you wish, you can feed these babies in the pond, which is an attraction in itself.
You need to tie a small live fish to a stick and show it to the arapaima. It will see its prey, emerge from the water, and seize it with its huge mouth and giant jaws. The performance is not for the faint of heart.
Mini Zoo
This little zoo should definitely be visited by tourists with children – a very positive institution. Here you can play with small animals and then feed them under the supervision of park staff.
In the zoo, piglets, goats, monkeys, donkeys, and even huge camels live together. Herbivore residents are welcome to enter the aviaries. They sell a lot of goodies for animals next to them.
In other enclosures you can watch the life of tigers. They are fed at certain hours, and those who wish can see this spectacular spectacle. The zoo also has turtles and snakes in the terrarium and tropical fish in the aquariums.
Elephants in Nong Nooch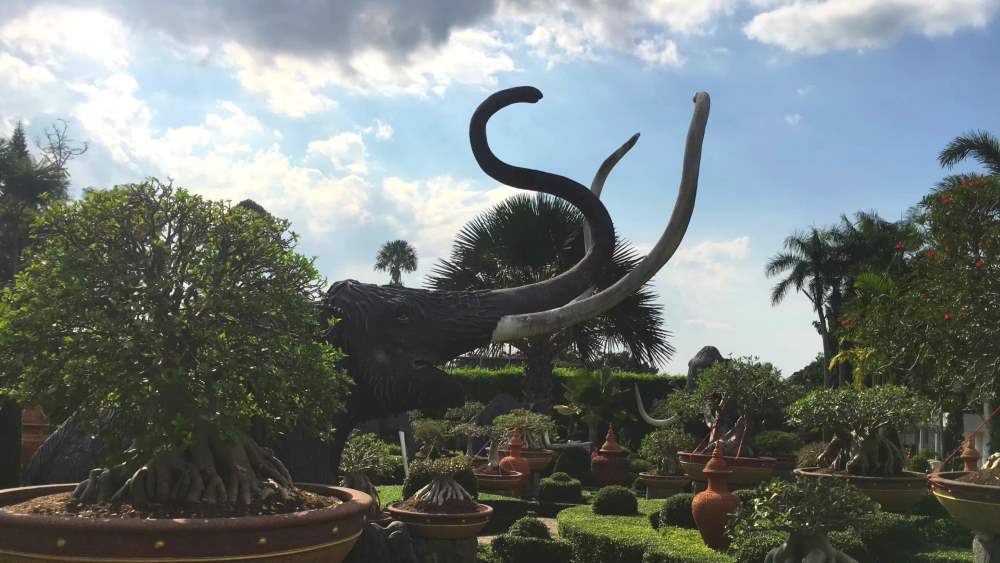 Elephants are worth distinguishing from the general mass of animals in this park. Here visitors can ride them, such entertainment is very popular with tourists. It costs 400 Thai Baht or $12.11.
One of the local elephant handlers learned the folk song "Oy, moroz, moroz" for Russian-speaking visitors to the park and sings it while riding the elephant. It is amusing to imagine a half-naked chaser in the image of a Russian coachman in a tuluppet and an elephant in the image of a horse.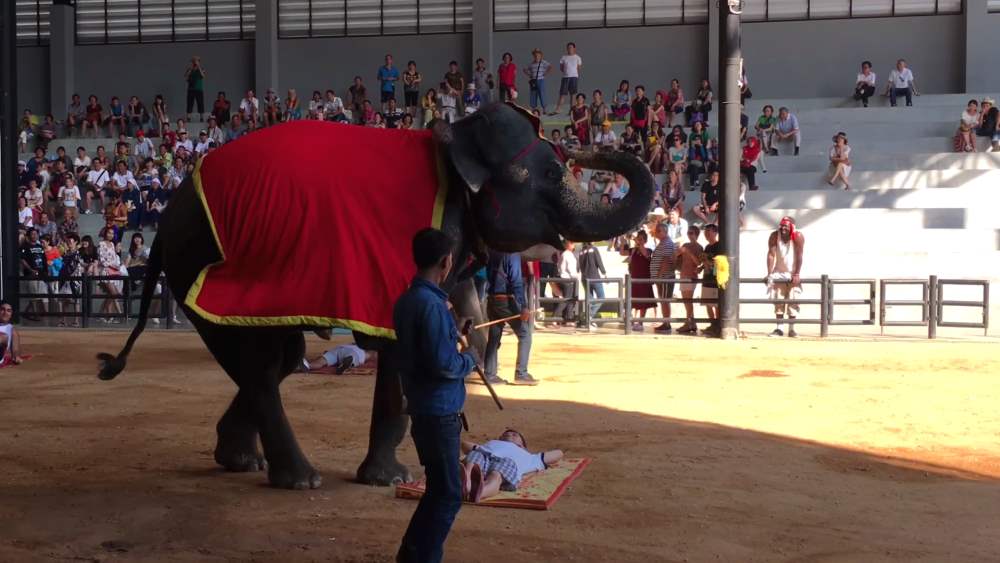 Not far from the elephant ride there is a large enclosure where the elephants live. Here you can communicate with them, feed them bananas, sold nearby. At first it's a little scary, but then you get to experience the good-natured nature of the giant animals.
Shows in Nong Nooch Park
The staff of Nong Nuch is justly proud of the animal and human performances that are given here twice a day. They are considered the most professional and exciting shows in Thailand.
The cost of attending the show is included in the ticket price, no extra money is charged.
The performances last about 30 minutes, are one after the other in different areas, so you can get to both.
National Show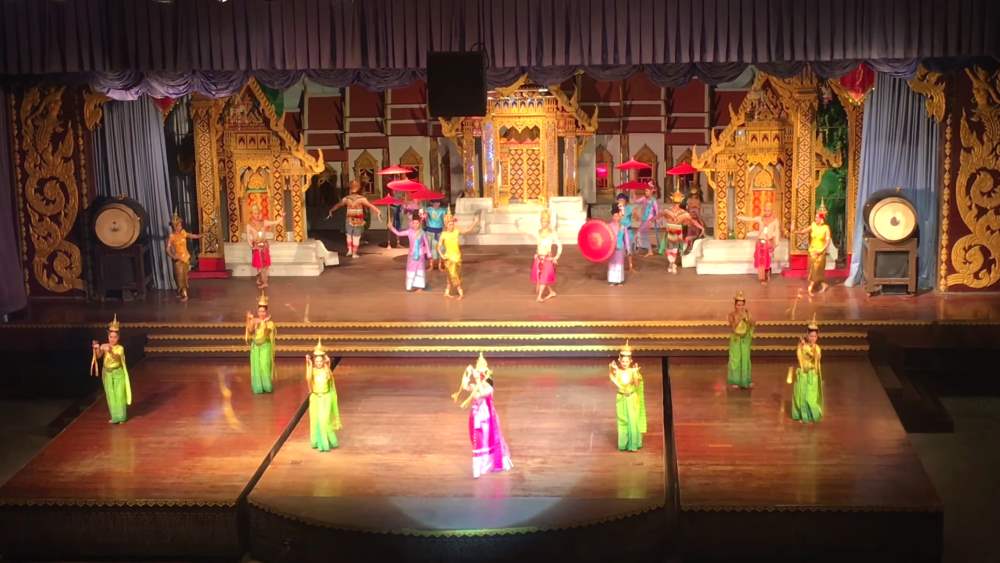 This performance takes place indoors with a stage and auditorium for the audience. His task is to present the audience Thailand with its ancient history and unique culture. Such shows have a mesmerizing effect on the audience.
Here you can see the staging of various historical events in Thailand, national dances, Thai boxing with a large number of local artists, hear Thai music, etc.
Elephant Show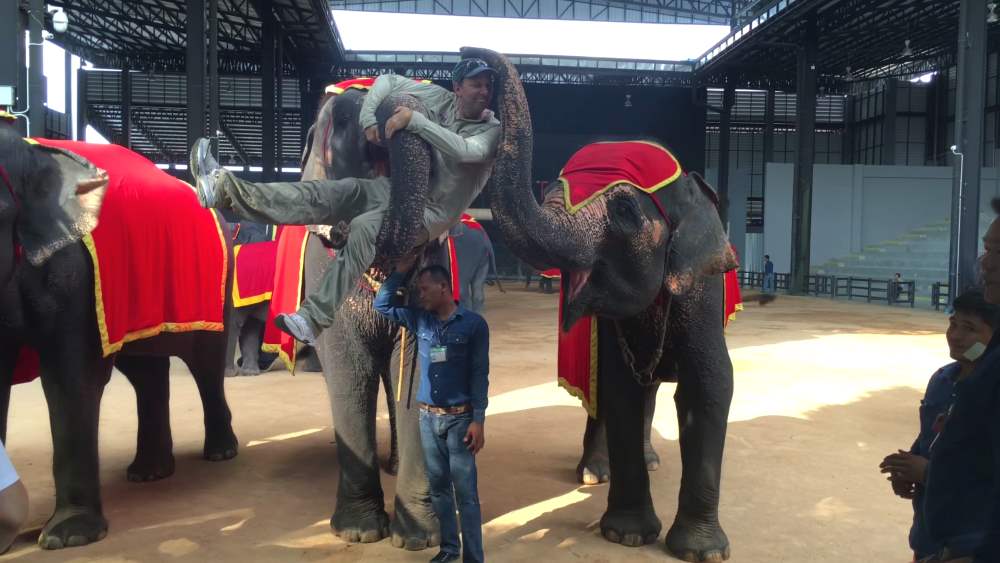 Elephants in the park dashingly ride their bikes and draw wonderful pictures. They can play basketball and soccer, do gymnastics and give Thai massages to the spectators who came to the show. Elephants have a tremendous amount of talent.
The show is conducted in English, and understandable even to those who do not know the language. At the beginning and end of the wonderful performance, viewers can take photos or selfies with the talented elephants as a keepsake.
This show costs 50 Thai baht, the amount is purely symbolic, but the memory of it will remain forever. You can see that the local actors are used to photo shoots, the elephants pose perfectly for the camera, take bananas out of the hands of the audience, just spoiling themselves.
How to get to Nong Nooch?
A ticket for a tour of Nong Nooch costs about 600 Thai Baht or $18.2. Tourists who bought the tour are taken by minivans from the hotel to the park and back, i.e. they don't have to worry about transportation.
If you go to Nong Nuch on your own, rather than as part of a tour, such a trip will cost more. But there will be more time to walk around the favorite area of the park, look more closely at the individual exhibits.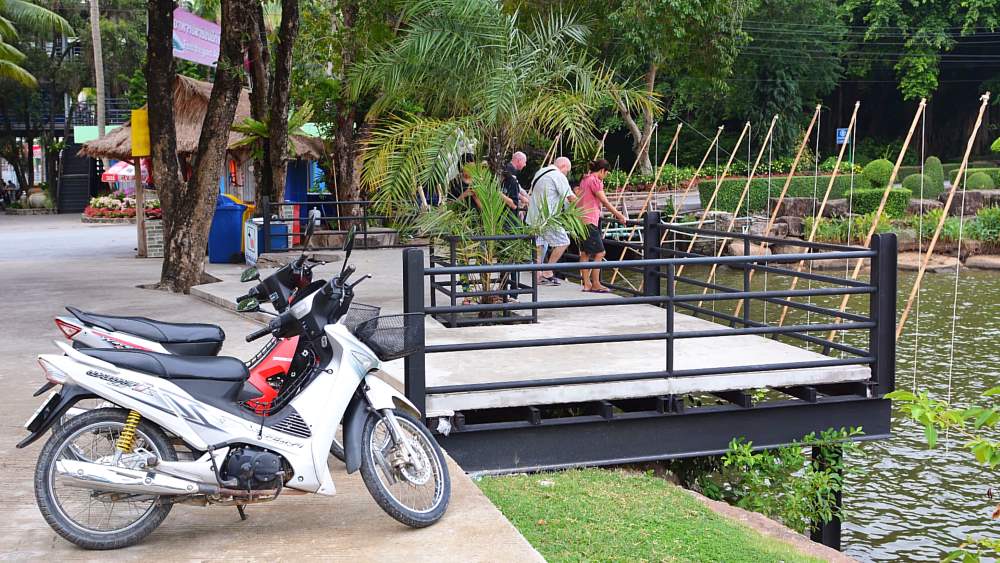 A ticket to the park for a self-guided tour will cost 500 Thai Baht or $15.17. Children under the height of 1.2 m are allowed into the park for free. Remember that the price of the ticket does not include transportation from the hotel to the park.
Tourists are taken through the tropical garden in open-top minivans. It takes a certain amount of physical fitness to walk. But many give up transportation to see this wonder of the world in more detail.
How to get to Nong Nooch on your own?
There are several options on how to get from Pattaya to this tropical park:
Cab. The cost of this service is negotiable, there are no fixed prices for cabs in Thailand. In practice, depending on the area of the city, a cab can cost 200-600 Thai baht or $6.07 – $18.2. Haggling is appropriate and even welcome. It is best to arrange in advance with a cab driver to wait for your return from the park and take you back to the hotel. There are other cab drivers near Nong Nooch, but they can slap a price, and it takes a long time to haggle.
Transfer. You can find a phone number online on the park's website, +66 38 709 358-62, by which you can order a shuttle from your hotel to Nong Nooch and back. It costs 600 Thai baht, or $18.2, and includes a ticket for a tour of the park. Shuttle to the park and back to the hotel is twice a day. A one-way trip lasts about 45 minutes. It is comfortable and inexpensive, but takes quite a long time.
Own transportation. If you rented a car for a vacation in Thailand, then this is the best option for moving around the country. To get to the park, you should drive south from Pattaya for about 30 minutes and then follow the road signs.
Detailed map of Nong Nooch Tropical Park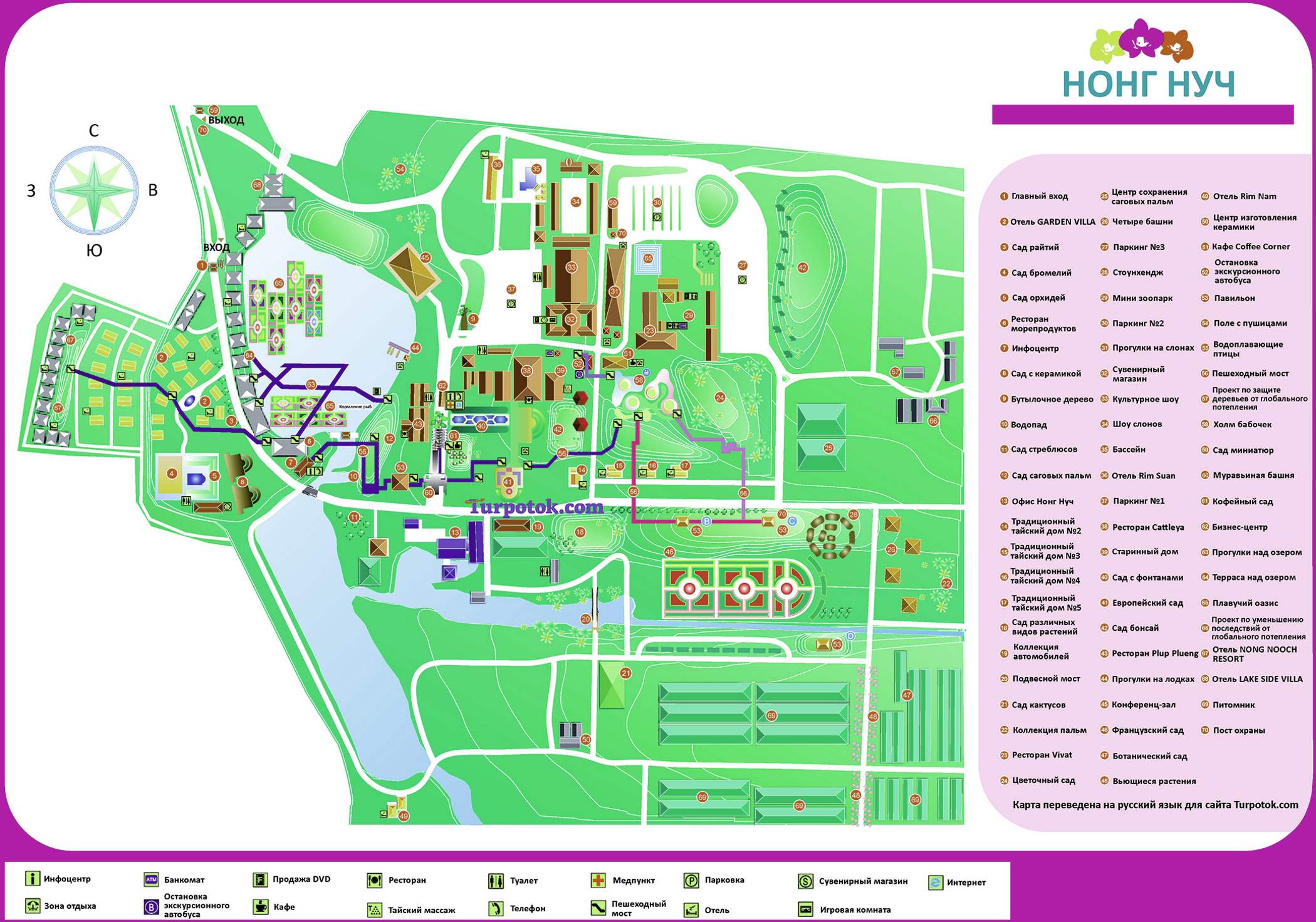 When is Nong Nooch open?
The park is open from 08:00 to 19:00 without holidays and weekends, all year round. Even in the Low Season, in the tropical rains it is a very popular tourist attraction in Pattaya and all of Thailand.
Go to Nong Nooch best early in the morning to see at least part of the park. There are many cafes and restaurants, benches and pavilions, so you can spend the whole day without getting tired and not hungry.
The park has a three-star hotel where you can stay overnight or stay for several days, including. with the children to explore all the delights and beauties of the amazing Nong Nuch.
---
A visit to Nong Nooch Garden is a delight and an amazing memory that will last a lifetime. Be sure to bring your camera and camcorder to capture this fairy tale forever.