If you want to really understand and feel Phuket and all of Thailand in general, be sure to walk through its night markets, buy there delicacies of Southeast Asia, try drinks, see the souvenirs, look at the prices of other goods.
Night markets in Phuket – a lot, the prices are sure to please you, and bought for your family, friends and loved ones gifts will remain at home in memory of the beautifully spent the rest.
The products in the markets of Phuket are dazzling to the eyes. We recommend that you hold on so you don't leave all your money there at once. But the famous fish market is a must-see.
Recall that some night markets in Phuket operate stationary, ie. do not change locations, while others move from the beach to the beach or to another crowded place where there are more potential buyers.
The vast majority of night markets on the island opens in the afternoon, and finish their work at night. That's why they are called night markets. It's more convenient for customers.
Patong Markets
Patong is one of the big tourist areas in Phuket, where there are four large night markets. Hundreds of thousands of tourists vacation here each year, and most of them visit these markets.
Banzaan Market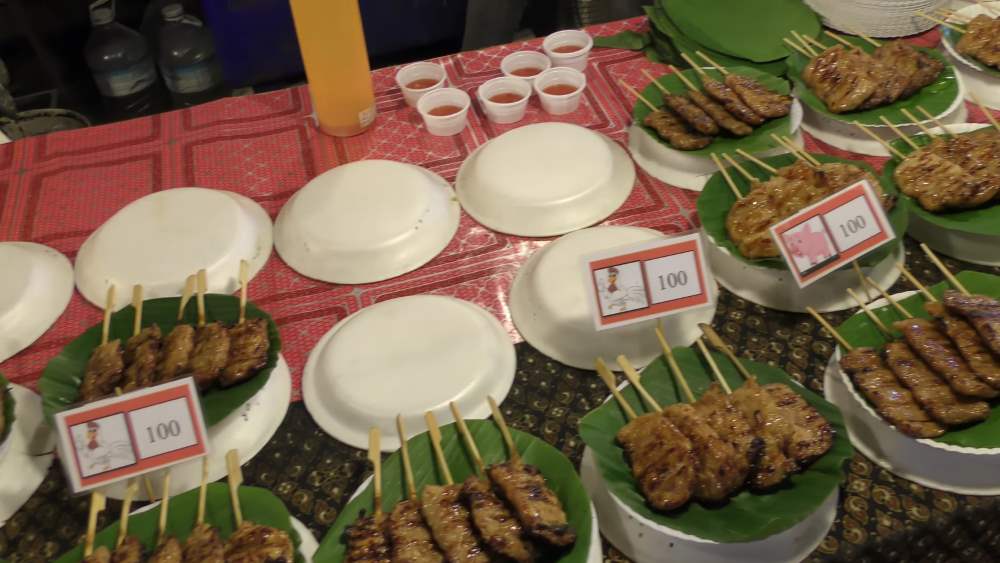 This is the biggest food market in Phuket. He works on Sai Kor Road. Bazaan Market is a large two-story building that sells not only food, but also clothing, souvenirs, etc.
On the second floor of the mart is a food area where you can try local food. Near the market, street vendors sit offering Southeast Asian food, seafood, pancakes, etc. to passersby.
You can pick up goodies and eat right near the market, or you can go to the hotel and organize there a great meal. The cost of food and meals will please you, it is lower than in Russia. The market is open until midnight.
The downside is that the market is extremely noisy. In Thailand it is customary to bargain, while attracting the public to your side. Exit: buy food and other products in the malls, but the prices there are noticeably higher.
In stationary markets, the prices of goods are approximately similar, the exception is the mobile markets, selling on the various beaches and other tourist centers: there prices are higher.
OTOP Market
You can go to this market in Patong to buy inexpensive consumer goods: swimwear, T-shirts, shorts, flip-flops, glasses, bandanas, panamas, cosmetics, cases, bags, suitcases, etc. It is located at 200 Soi Rat Uthit Street.
Malin Plaza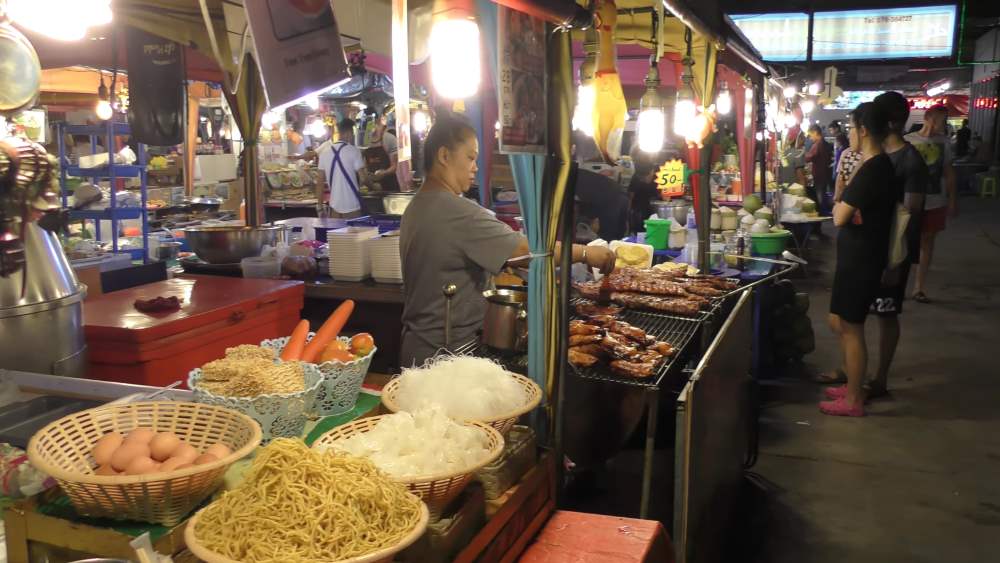 It is a new market near Patong, on Soi Luang Wat Street, almost next to the beach, there is a sign with the name. You can ask the locals about the market, they are very sociable and will definitely show you the way.
You can buy a lot of clothes and food here. Women will be pleased with a wide range of cosmetics. You can buy coconut oil, the prices are the most reasonable with good quality.
Nearby is a food market where food and tropical fruits are sold. You can also order shrimp, octopus or urchin, and they will be cooked immediately. The market is atmospheric, you can immediately feel the national characteristics of Thais.
Loma Market
This market is located on Beach Road across from the Loma Park of the same name and sells mostly food. Here you can buy already cooked Thai food, seafood, local fruits, alcoholic and non-alcoholic beverages.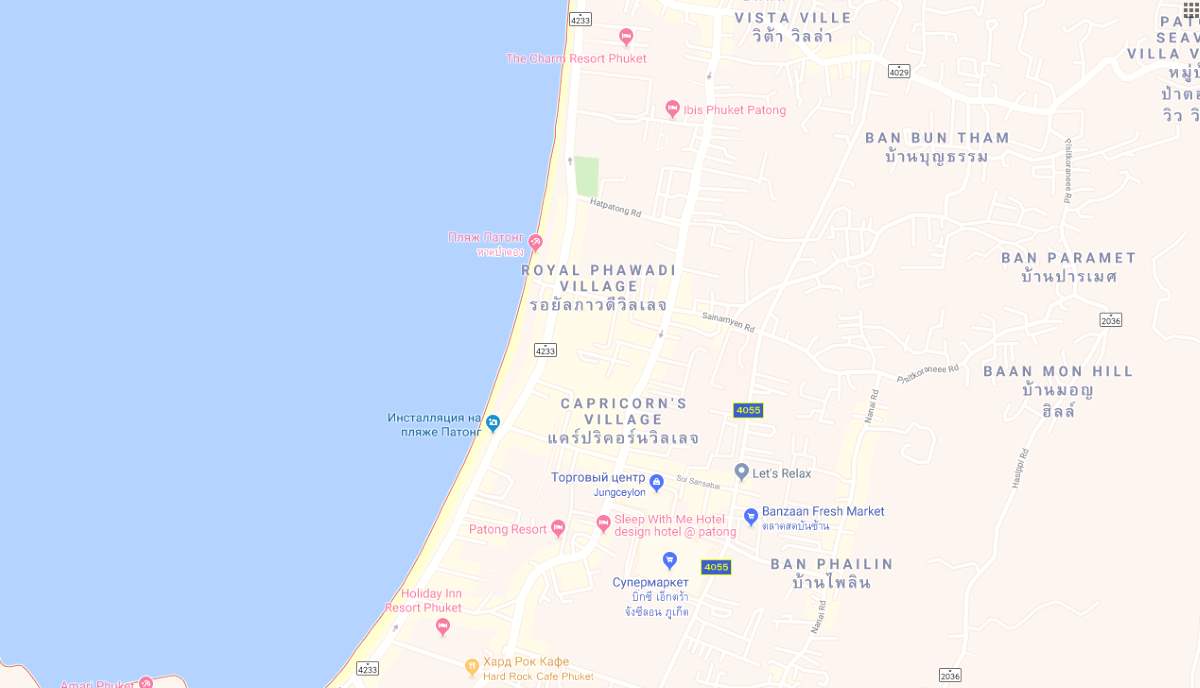 Kamala Markets
In this area of Phuket you can see two night markets that sell great food, delicious fruits and vegetables, as well as t-shirts, skirts, jeans and shoes at low prices. These markets are small and little-known, so there are fewer people and less noise.
Kamala Talad Nat
The market operates exclusively on Wednesdays and Saturdays. It is quite modest, but everything you need you will definitely find here. You can buy meat or seafood kebabs with a bang.
The market offers Thai fruits at a reasonable price. Not far away, on Kamala Beach, there is a small subsection of this market, but the fruit there is much more expensive. It also sells the cheapest clothes.
Kamala Talad Nat is located in the south of Kamala. It is important to note: although the market is called a night market, in reality it is open until 6:00 pm. So hurry up to go to it in the afternoon, otherwise you won't make it.
Kamala Freidi Market
The market is open 1 day a week – Friday. It is located in the north of Kamala in the middle of a palm grove. A lot of tourists come here, so there is a lot more noise from people.
Friday Market works for tourists, here you can choose the most interesting Thai souvenirs, as well as national clothing, oils, medicines of Thai medicine, etc. You will be delighted by the adequate prices for food and clothing.
To get to Friday Market, you have to move from the south of Kamala in the direction of Surin. You can get there on foot, there are signs "Night Market" all around, although the market really closes at 7:00 pm.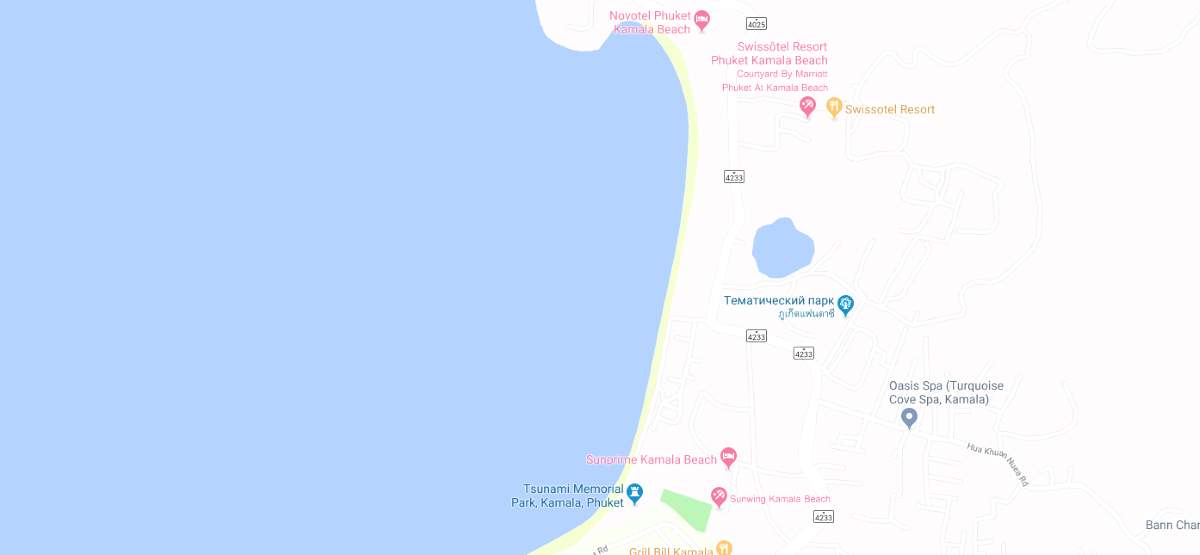 Katy Markets
This is another famous resort area in Phuket, where you can walk through the two night markets in search of something interesting. There are fewer tourists here than in Patong, it's a great place for those who like solitude.
Grocery Market on Patak Road
Patak Road is the main road between Kata and Karon beaches and the market stands on it. The cost of food here is less than in Patong, because. There are noticeably fewer holidaymakers, and the competition between vendors is higher.
The clothing market in Katya
In addition to T-shirts, swimwear, shorts and slippers, there is a large supply of souvenirs, accessories for gadgets, etc., they will be a wonderful gift for your family and friends after returning home. This market is located on Kata Road.
Talad Nat
This is a well-known mobile market in Phuket. It is also located on Patak Road. There is a wonderful selection of national kebabs of chicken, meat and seafood. Open until 9 p.m. Mondays and Thursdays.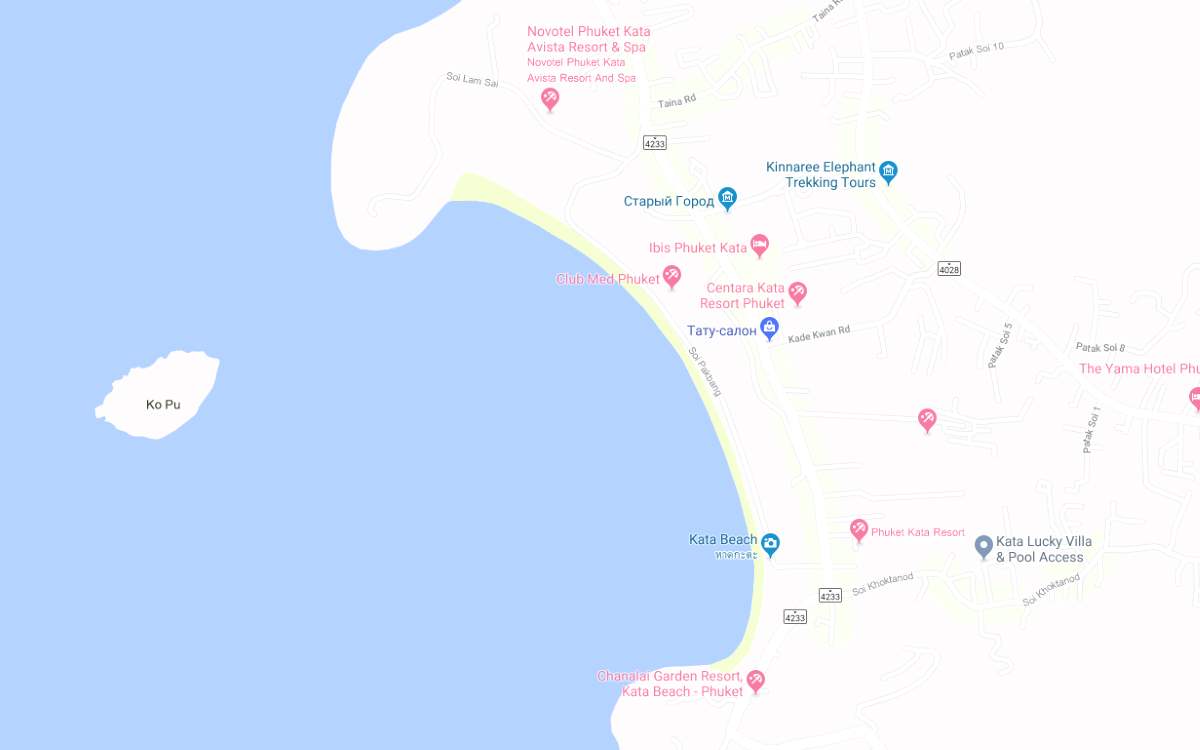 Karon Markets
This is the southernmost tourist area of Phuket, where you can see three night markets. Given that the length of the island is not more than 50 km, we recommend a drive to Karon to learn everything thoroughly.
Market near the Wat Karon Buddhist temple
There is a good selection of clothes, summer bags and beach accessories. You can stroll around looking at the merchandise and have a snack of fruit, sweets, seafood kebabs, etc.
Where the temple is located, know all the vacationers and locals, be sure to visit this attraction. You can buy a map of the island to be sure. The market closes at 24:00.
Karon Bazaar
It can be found on Beach Road, between the Waraburi and Mövenpick hotels. There's a little bit of everything: clothes, sandals, slippers, food, fruit, desserts, souvenirs and gifts for every taste and wallet. Karon Bazaar is open until 23:00.
Karon Plaza
And in this market widely represented Thai clothing with national ornaments. You will find it between the Hilton and Mövenpick hotels. Here you can buy everything for beach and vacation. Karon Plaza is open every day until 23:00.
Rawai Beach Markets
Rawai is home to Phuket's most famous night fish market. Here customers are offered a variety of fish of different species, shrimp, squid, mussels, oysters and other delicacies.
All the seafood is caught early in the morning, nothing stale or smelly here. Prices are democratic, and seafood lovers – a real paradise. The market is open daily until 19:00.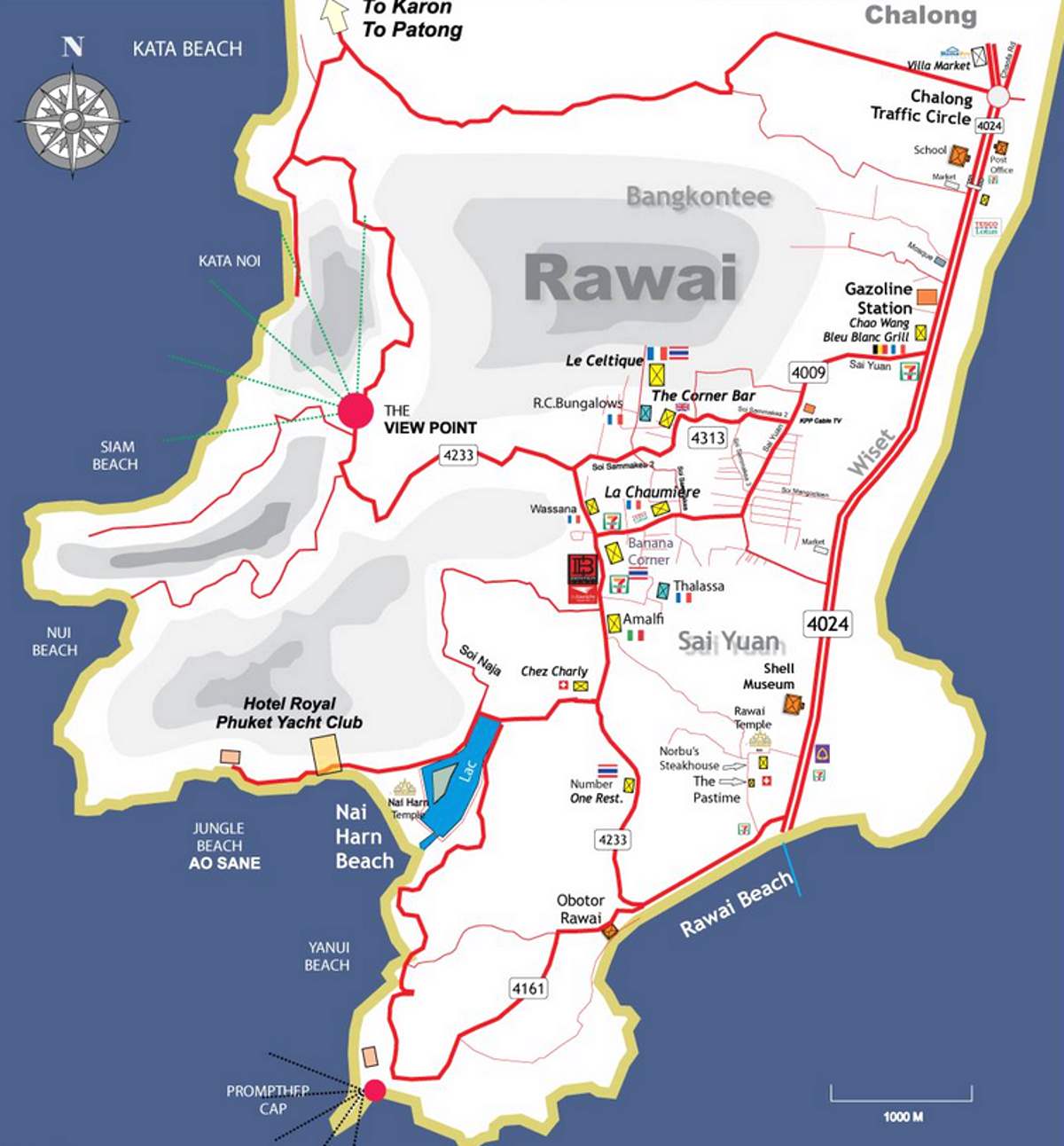 Phuket Town Markets
This is the capital of Phuket Island, and there are many night markets every day.
Naka Market
It is one of the most famous markets on the island and is located near the Naka Buddhist temple, near Chaophan West Road. It can be reached by sangteo buses, the most popular means of transportation here, as well as by cab.
Night Market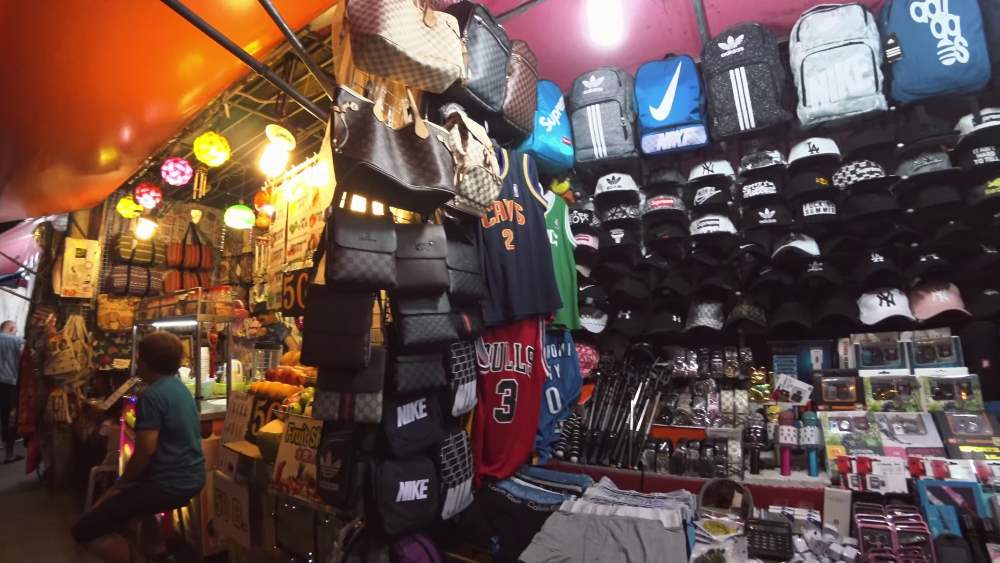 It's the biggest and highest quality in town. The left area of the market is reserved for sellers of clothing and other goods. Here you can buy Thai beauty and healing masks, oils, balms and Thai medicines.
In the right area you can organize a real feast of the belly. In front of the gourmets a lot of counters with ready-made food: a lot of meat, fish, seafood and dishes from them. Women will enjoy local sweets and desserts. The market is open until 10 p.m.
Night Market on Talang Street
Here it is interesting not only to wander between the stalls, but also to listen and watch the local artists. On weekends and in the evening the street becomes a real Arbat. The market is open until 10 p.m.
Downtown Market
This market mainly sells fruits and vegetables. It is located on Ranong Street and is open all night long until 09:00 a.m. It is extremely popular with tourists.
Indie Market
This popular market is located on Dibuk Street, it sells a huge number of national souvenirs, unique products made by Thai craftsmen, Thai cuisine, sweets, fruits, etc. Indie market is open until 22:00.
Expo
This is a large indoor clothing market on Tilok-U-Vit Street, which is very popular with Russians and Europeans. Here, sheltered from the Thai heat, you can indulge in shopping, looking at the goods, trying on clothes and shoes. Open daily until 9:00 pm.
Chillva market
At this market on Yaowarat Street, you can buy something interesting and have a great time. There are many restaurants, bars and cafes for young people. At Chillva they can buy cool t-shirts, fancy glasses, etc. The market is open until 11:00 p.m.
Samkong Market
You will find this market near the Samkong Wat Buddhist temple on the street of the same name. Here you can buy any item your soul asks for. Samcong is open Tuesdays and Thursdays until 8 p.m.
Cube Bazaar
In this bazaar you can find products such as bedding, household chemicals, sunglasses, accessories for gadgets, cosmetics for the beach, women's jewelry, etc. The bazaar is located on Bang Yai Street and is open until 22:00.
Market on Kwang Street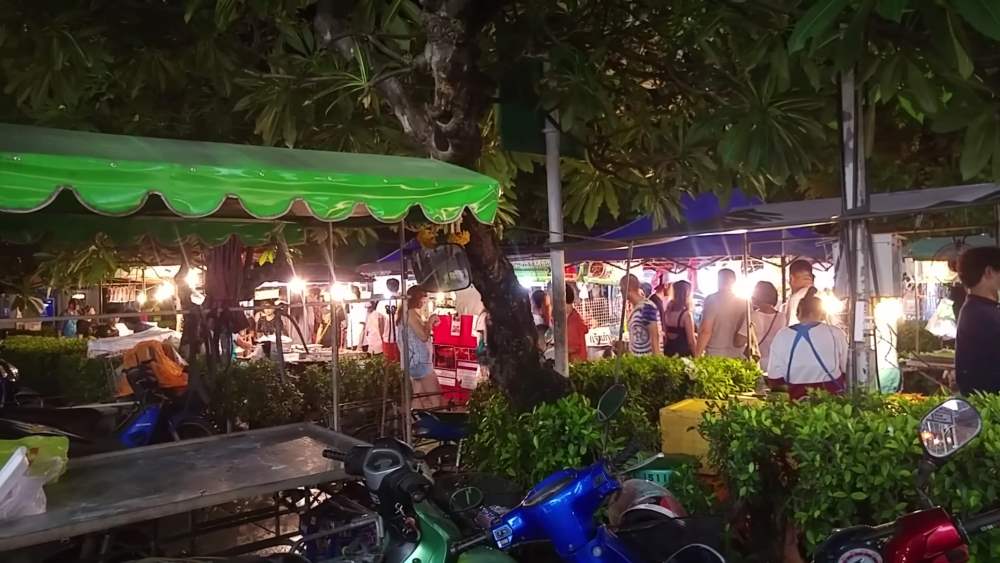 Here you can snack on Thai cuisine and take some of the food home for dinner. Or look for something fashionable in clothes or shoes. The market is located on Chao Fa East Street and is open three days a week until 8 p.m.
Market Baan Na Kok
This is another roomy bazaar, where you can buy all kinds of small things and have a good snack. Baan Na Kok is on Chao Fa West Street and is open Tuesday and Thursday until 8 p.m.
Cherngtalay Market
It's a cozy, little marketplace where you can indulge in shopping and spend time sampling the local cuisine. It is located near the police station. Known on the island for its good selection of local fruits and drinks.
Market at Tesco Lotus
It is located near the two hotels Bangtao Beach and Amora Beach. It sells delicious tropical fruits and local oriental sweets. You can also buy small gifts for friends and family. The market is open until 11:00 p.m. The day off is Thursday.
Canal Village
This market operates exclusively on Saturdays, it can safely be called a noisy and colorful fair. In addition to shopping, it will be nice to listen and see performances of local musicians and artists. Canal Village is open in season until 9 p.m.
Muang Tong
You will find this market on Saghdidet Street, near the Tesco supermarket. Customers are offered a variety of tropical fruits and vegetables, as well as various small things as souvenirs. Muang Tong is open until 10 p.m.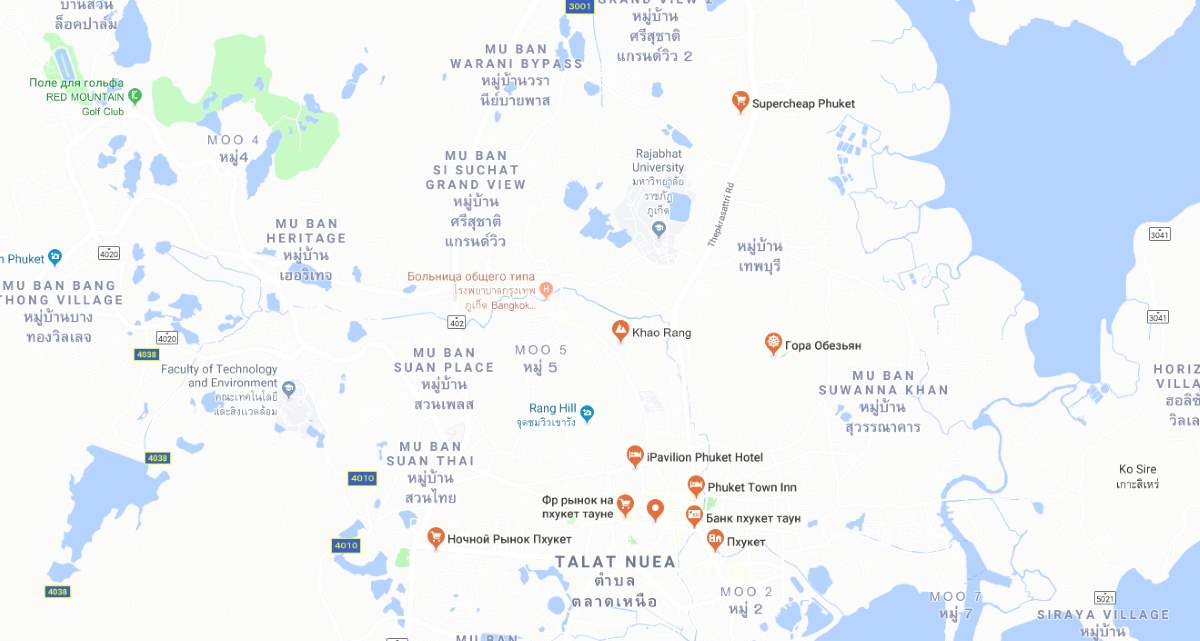 Talang Markets
Two markets can be found here:
Nye Young. The market is located on the beach near the Buddhist temple of Wat Nai Yang. The assortment is mixed, you can buy national and ordinary modern clothing, as well as tropical fruits, various desserts. Nai Young is open until 8 p.m.
Nye Tone. This market is famous for its small goods and national souvenirs, you can look at them for hours, wandering between the stalls. Also there is always the freshest fruit. Nay Ton is open until 8 p.m.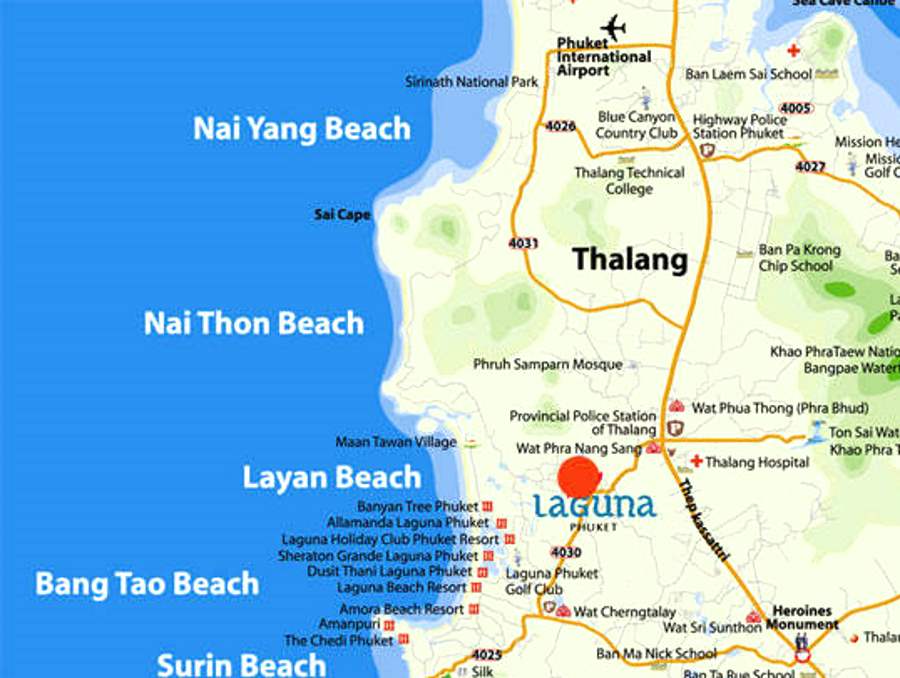 A few morning markets
Chalong
This market is located near the ring road Chalong, if you go from Phuket to Rawai. It offers a mix of goods, from fruits and oils to swimwear and shorts. Chalong is a day market, open daily from early morning to 12:00.
Willy Market
Here, customers are mainly offered fruits and vegetables, as well as ready-to-eat Thai food. Not much clothing, although it would be enough to live in the tropics. Willie Market is open daily in the morning until 12:00
Conclusion
The most important fruit markets for tourists in tropical countries. Thailand has an extremely large number of markets with cheap exotic fruits. Go there more often to fill up on them for a year, until your next trip to this country.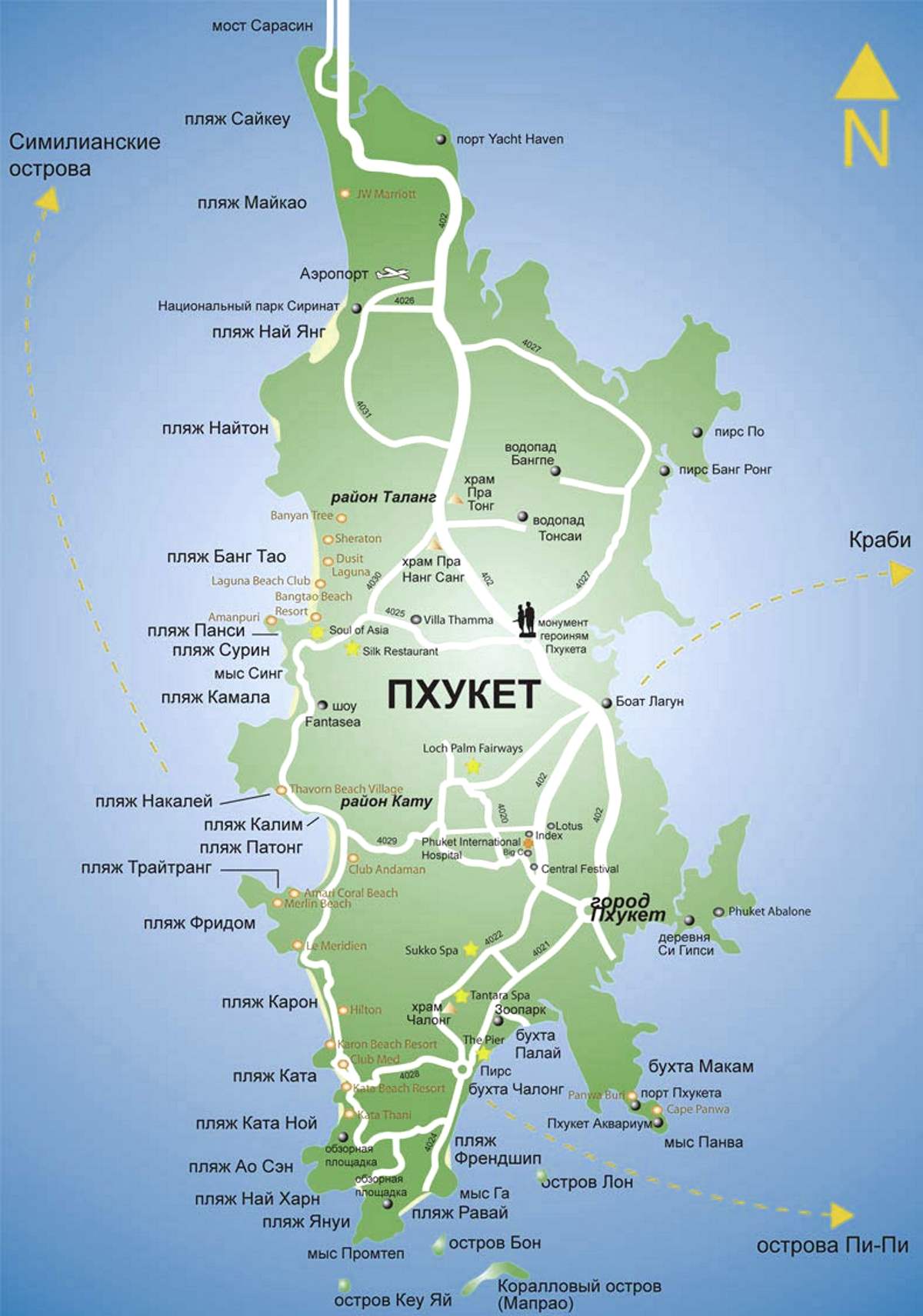 For the sake of saving a few Thai baht during the vacation you can go all around Phuket and find the best night market. Remember that sellers in the East always exaggerate the initial price, you must always haggle with them.