When going on a trip to New York, be sure to buy in real life or download a high-quality, high-resolution map of New York City with landmarks in advance.
This great map of New York City attractions can be downloaded from the travel site. Here you can find not only the most interesting monuments of history and culture, but also museums and galleries, restaurants and cafes, parks and theaters, etc.
On this map from the tourist site, those who are new to New York will also gain important information about the location of New York airports and train stations, ports and tunnels. You need to know this in order to properly navigate the city.
You will definitely need such a map during your independent excursions in the city. You can print it out on a printer, or better yet, download it for free to your laptop or cell phone so that you always have it handy.
Completely free, but only once, you can see 70 sights of New York, if you buy a plastic card New York Pass, and then scan it at the administration of a particular temple, palace, museum or gallery.
Where can I find maps of New York City?
No less useful for the tourist is the Google map of New York in Russian, placed on the website Kartafx.ru:
kartafx.ru/google_map_new_york.html
. There you can also find a Yandex map of the city:
kartafx.ru/yandex_map_new_york.html
.
Both Google and Yandex are famous for their interactive maps with a high degree of accuracy and resolution. If your cell phone has the Internet installed, the entire geography of the world is always close at hand.
If you are visiting New York City for the first time with your children, be sure to visit its famous Central Park, which has both natural beauty and entertainment, as well as places for solitude: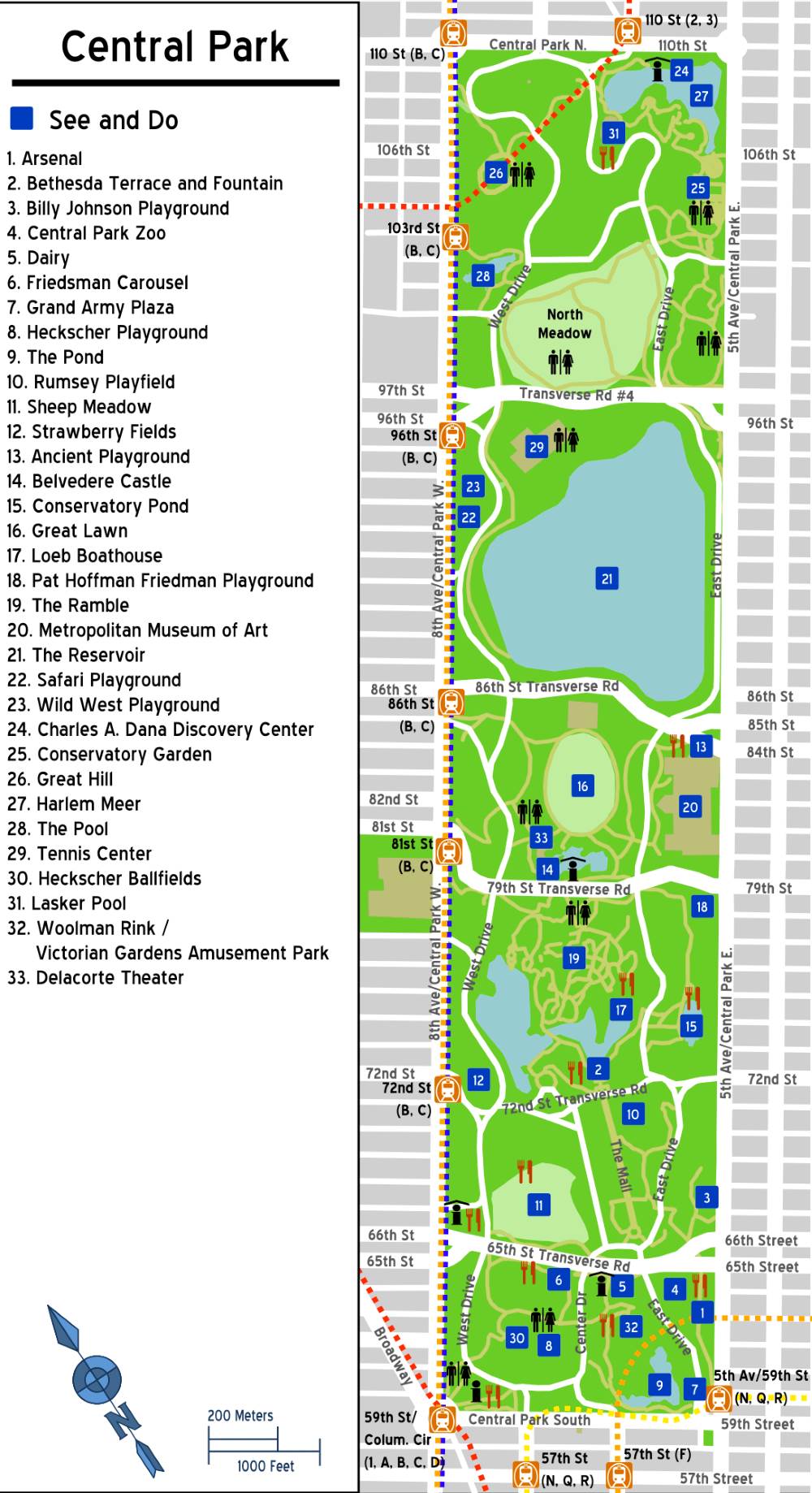 Transportation maps in New York City
Undoubtedly, the first thing you will need is a map of the New York City subway:
web.mta.info/maps/Large_Print_Map.pdf
Map of public transportation:
wikiroutes.info/new-york
A map of the highways in New York City:
wikiroutes.info/new-york
You can also download mobile apps and use them in New York. The NY Subway is a must for local subway travel, and Redigo is a must for all travelers not only in New York City, but around the world.