Dolphinarium "Nemo" in Minsk is a wonderful attraction in the capital of Belarus, much loved by adults and children. It opened its doors to the public just a few years ago.
Description of the Nemo Dolphinarium
Not only dolphins live here, but also seals and lions. There is its own educational center, where you can learn all about these marine mammals, the need to protect them, the ecological culture, etc.
Dolphinarium "Nemo" on the map of Minsk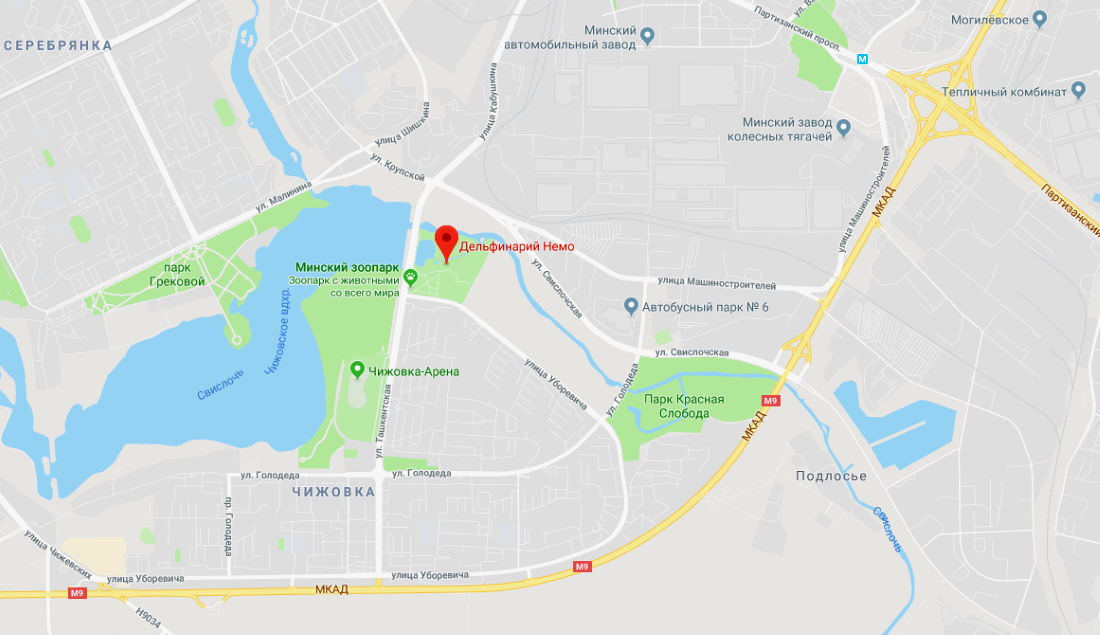 Dolphinarium in Minsk is a modern, advanced complex, where there are often shows, in which together with dolphins, seals and other animals perform. The auditorium has seven hundred seats.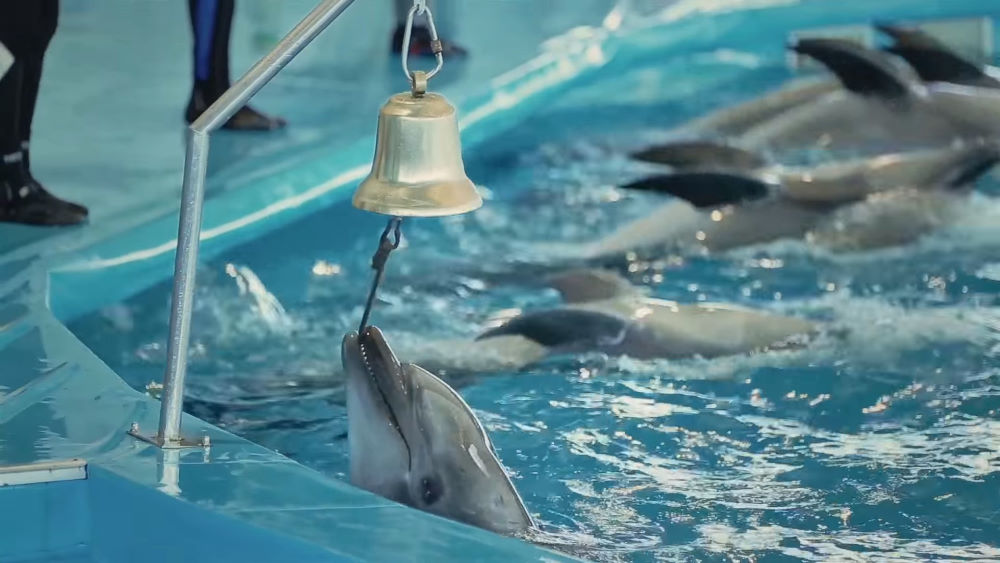 The duration of each show is about 45 minutes. Not only mammals, but also animators perform. The performance schedule may change, so be sure to check it on the dolphinarium site
www.nemominsk.com
In the high season, the dolphin show at the dolphinarium is accompanied by acrobats, singers and musicians, and the performance is accompanied by color music. The evening show starts at 9 p.m. in the summertime.
Many visitors to the dolphinarium like to swim with dolphins and be treated at the same time. Dolphins are excellent doctors, with their help you can get rid of diseases of the nervous system, organs of motion, etc.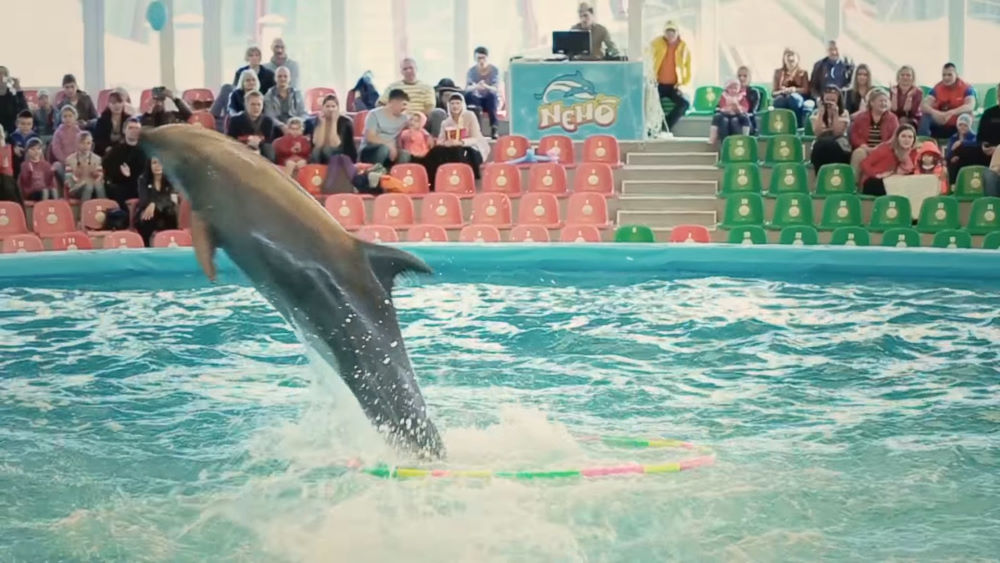 Dolphin therapy for pregnant women is in high demand. This procedure for disease prevention is also recommended for children from two years of age. But before the meeting with dolphins necessarily held briefing.
The marine mammals really enjoy interacting with people of all ages, not only at the show, but also in face-to-face interactions. They do all sorts of tricks, cuddle up to people, etc. The water temperature in the pool is about +24C.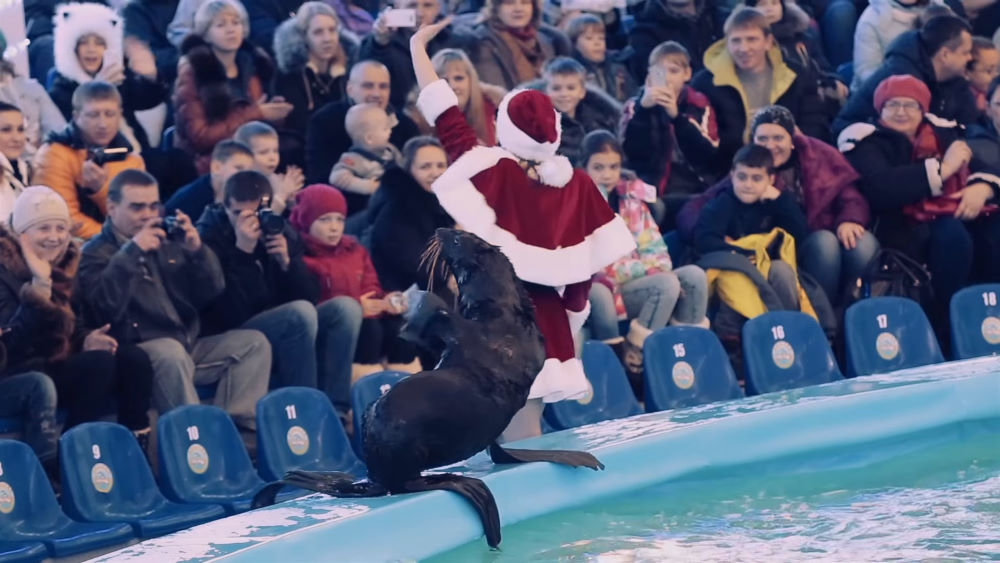 Diving lasts about half an hour and takes place at the dolphinarium on Wednesdays and Sundays by appointment and after instruction. Pregnant women may be offered several therapy sessions. It has a good effect on the mother and the baby-to-be.
Working time
Dolphinarium works every day from 10-00 to 21-00, the day off on Monday. Three shows with dolphins and other animals take place during the working day: at 12 noon, 3 p.m. and 6 p.m.
Ticket price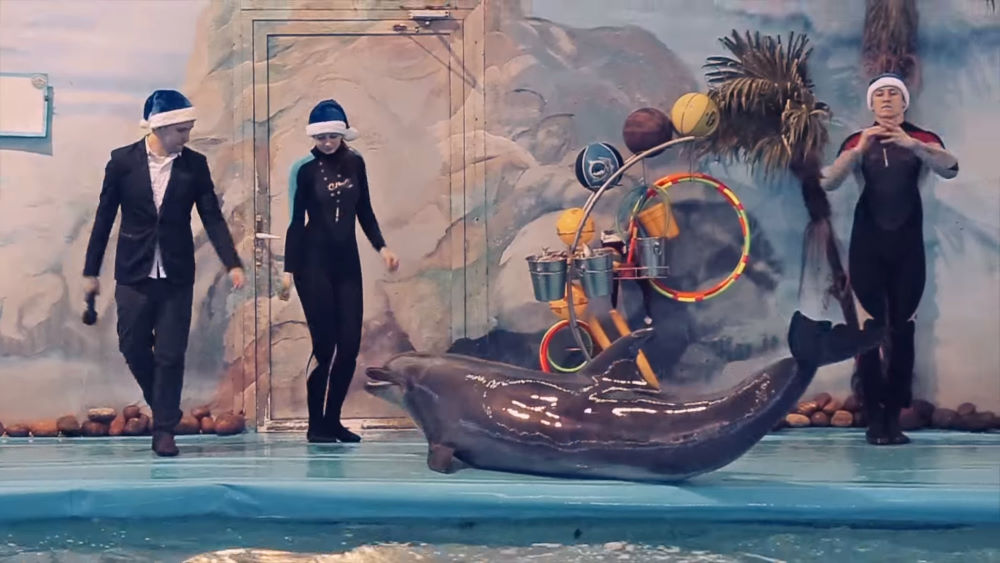 The cost of a standard ticket to the dolphinarium – 25 Belarusian rubles on weekdays and weekends. Children under the age of five come here completely free of charge. It is advisable for parents to bring their birth certificates.
Also with the ticket you can visit the terrarium and the aquarium. Swimming with dolphins costs 100 Belarusian rubles, and dolphin therapy or diving in the dolphinarium – 170 Belarusian rubles. In this case, one Belarusian ruble is worth 31 Russian rubles.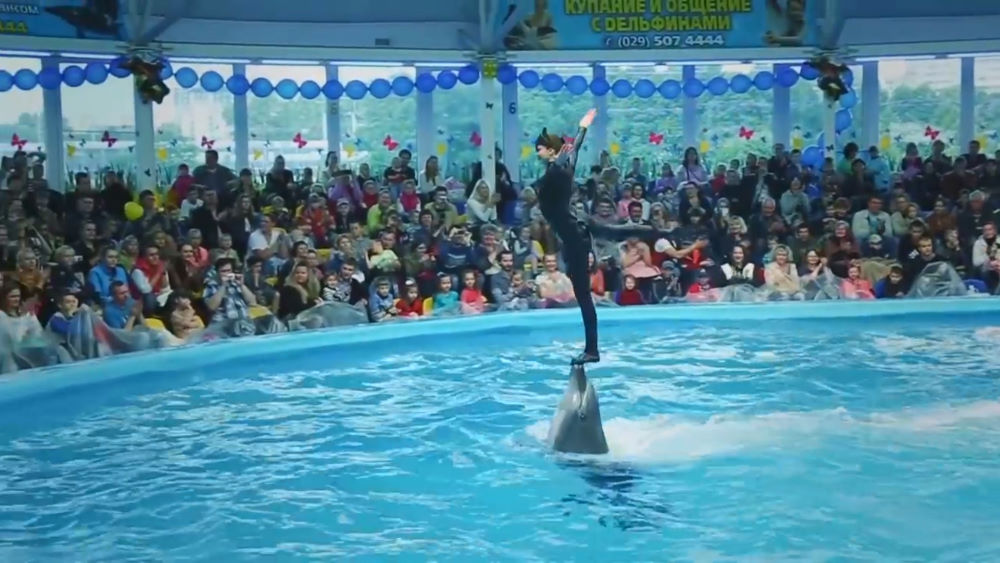 When you visit the dolphinarium in Minsk, you are allowed to take pictures on your own and for free. There you can also order photos from professional photographers at a contractual fee.
How to get to Nemo Dolphinarium?
The easiest way to get here is by public transport. The stop is called "Zoo" and is located on Tashkent Street. Several bus and trolleybus routes pass through it. If necessary, you can take a cab.
Reviews about Nemo Dolphinarium
Victoria, Orel:
I strongly recommend everyone to bring their little ones to visit the dolphins. It's a real blessing to communicate or just touch them. My kids were very satisfied.
Vladislav:
Everyone loved it, and my son intends to go to the dolphinarium again. Wonderful show, but I think they overdid it with the soundtrack. The disco of the 90s and other old-fashioned Yury Shatunovs come to mind.