Phuket is a province of Thailand located in the south of the country. 80% of the region's income comes from tourism. Indeed, in recent years, luxury hotels and restaurants have literally "grow" here before our eyes. The streets of the cities are completely filled with foreign tourists. They are especially attracted to the islands near Phuket.
In any travel company you can find many tours to different places in the province. The region attracts tourists with its unusual nature and islands, which are literally dotted with coastal zone. In this article we will tell you which islands you can go to from Phuket.
Map of Phuket's neighboring islands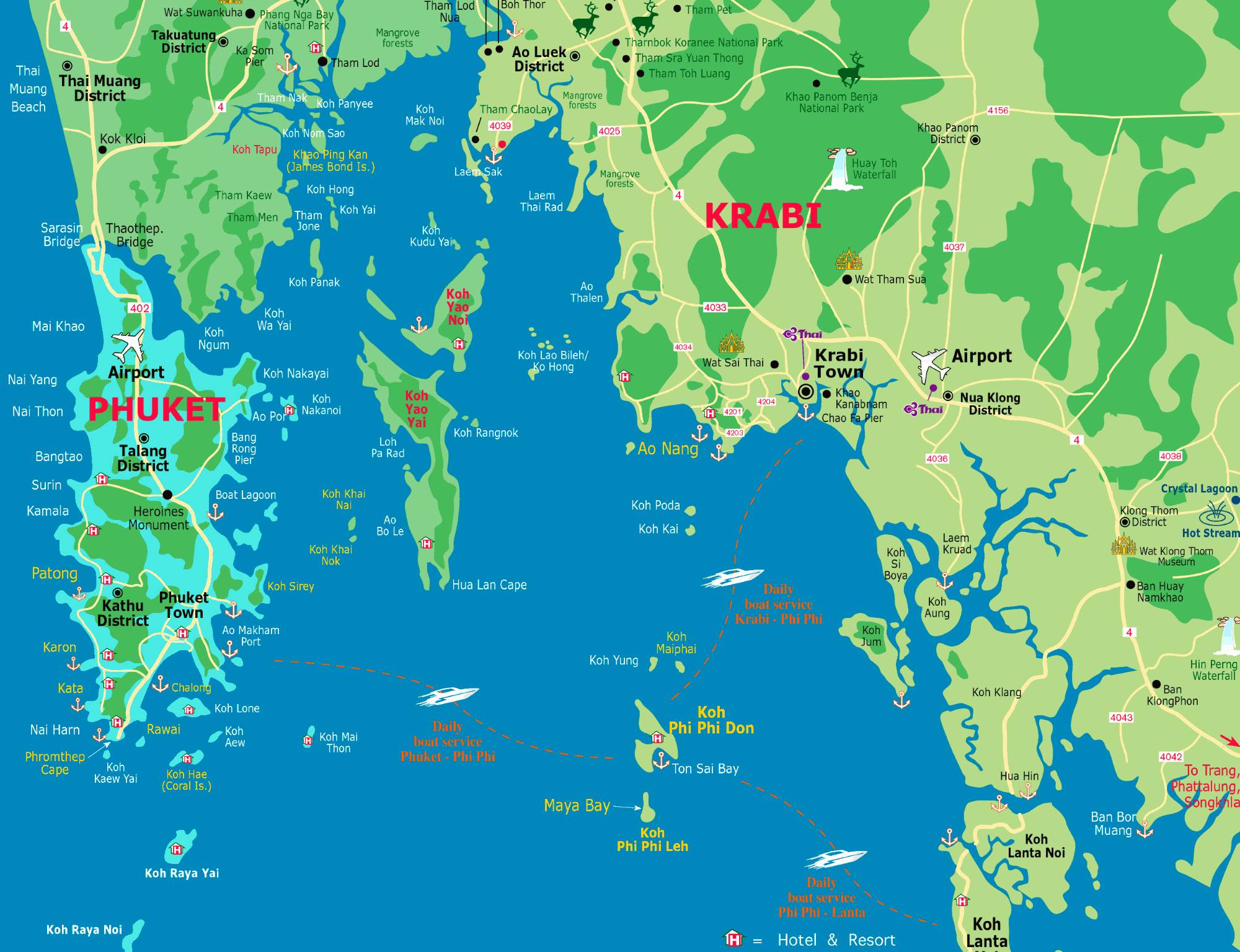 Bon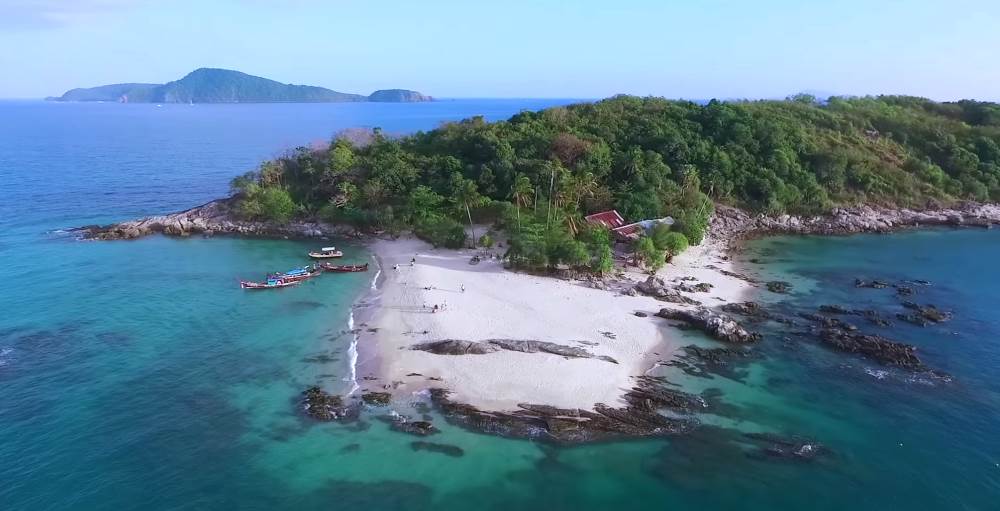 The most deserted beaches in Thailand are considered the coastal zone of Bon Island. Snow-white sand and blue waves create the illusion that you found yourself on the cover of a glossy fashion magazine. Located 15 minutes from Rawai Beach. The most interesting thing is that recently this place was popular with tourists. On it was a chic hotel of the world chain Six Senses Hotels. But for unknown reasons, it closed. Today you can walk around the area and use umbrellas and sun loungers for free. There is also a small café.
Bon is considered one of the most beautiful islands near Phuket.
Rang Yai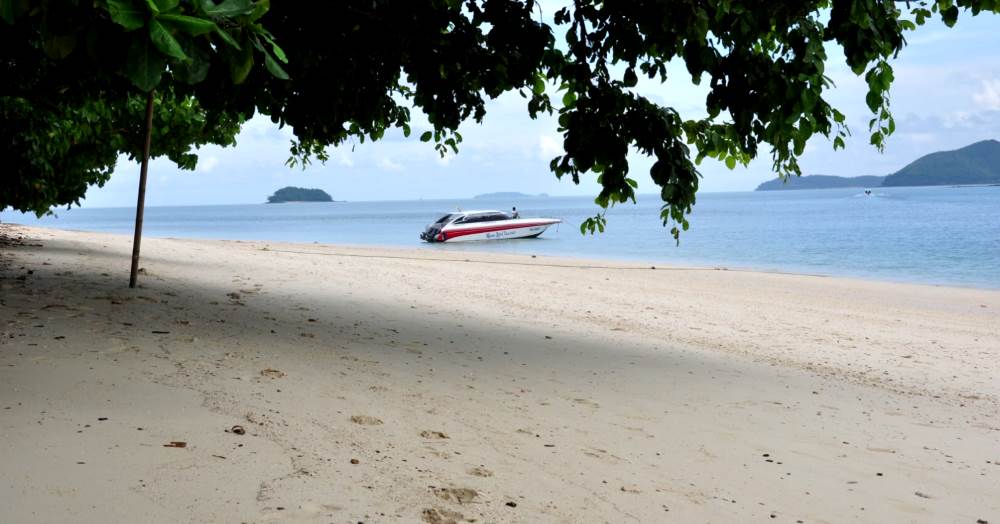 A small private island in Phuket. Despite its small size, it has a fairly well-developed infrastructure: there is a small hotel, cafes and stalls. Coastal areas are equipped with toilets, showers and cabins for changing. The tourist part occupies about half of the area, the other half is a pearl farm.
Almost 30 years ago the archipelago was completely bought for the construction of hotels and entertainment centers. But the owners found that the microclimate was perfect for growing pearls. The farm staff and their families now live here. The uniqueness of pearls obtained here lies in the fact that they are grown in natural conditions.
Racha Yai and Racha Noi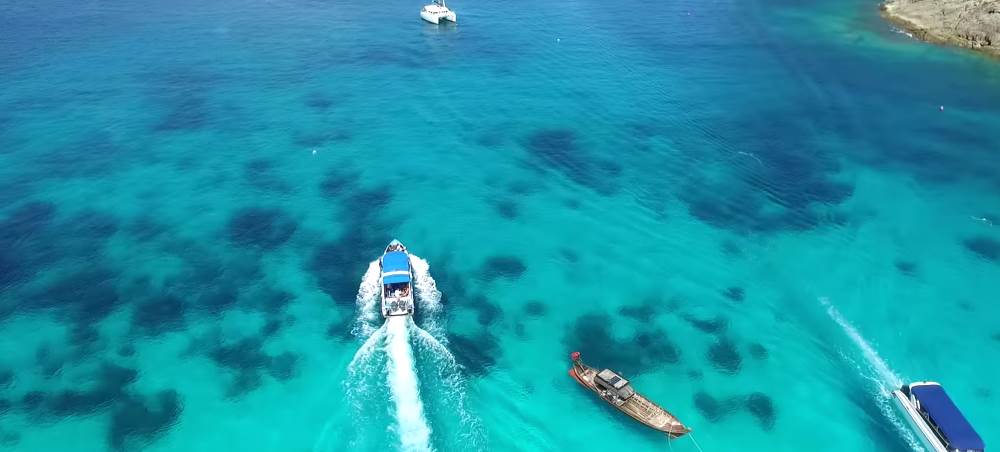 Racha Islands near Phuket, forming a kind of archipelago. They are famous for their snow-white, sparsely populated beaches and crystal clear blue water. Modern hotels and restaurants have recently begun to appear on the island. They are located mostly on the beach. The central parts remain uninhabited, but quite accessible to tourists. On Racha Yai built an unusual cafe, located at the foot of a steep cliff. It can be approached only from the sea by boat.
To Lon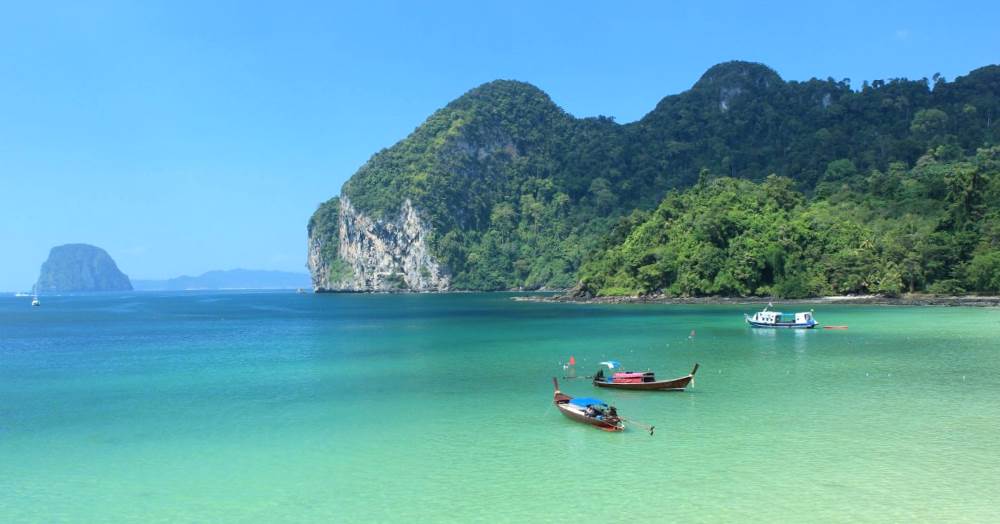 Ko Lon is an island not far from Phuket. You can get here by renting a boat. It doesn't stand out in any way. Here is the same snow-white sand and clear water. The island is quite large and is one of the favorite places of large tourist groups. On the territory of Ko Lon are two hotels, and a large settlement of locals. There is a mosque and a prison.
Coral Island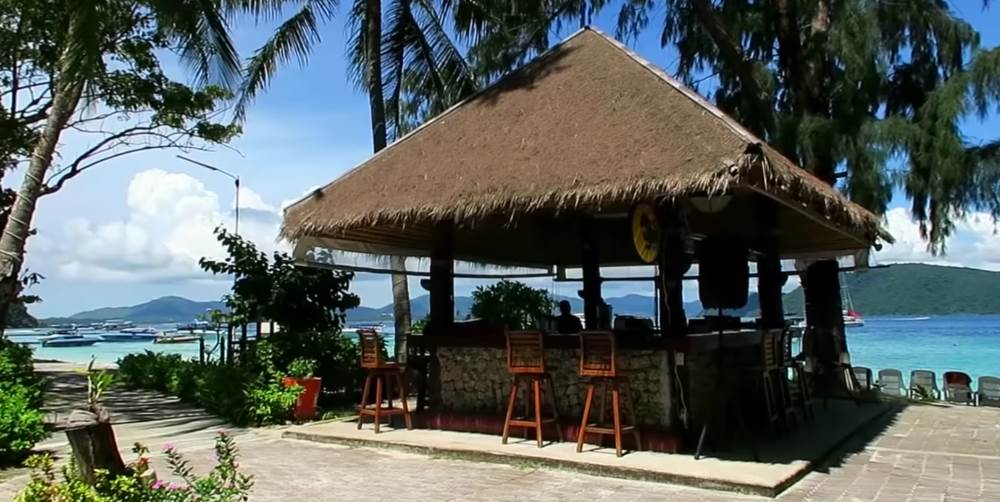 An island you can go to from Phuket for about 1,000 baht. This place is popular with tourists from different countries. The island has a small size: the width is 500 meters, the length – 2500 meters. There are two beaches: Long Beach and Banana Beach. The first one is always completely filled with tourists. There are cafes and restaurants, developed beach infrastructure. The second beach area is less popular because it is far from civilization. It is perfect for those who are used to rest in silence. There are two hotels on the territory.
Panyi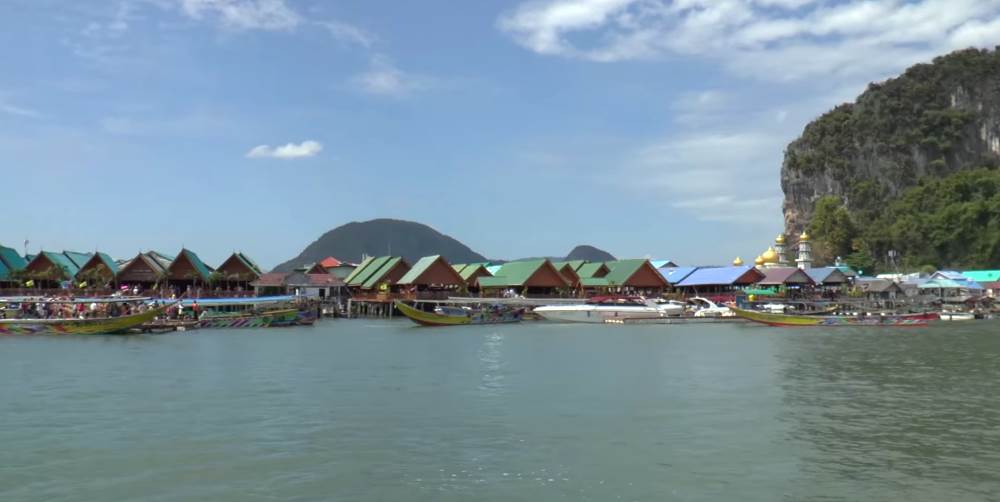 Located 20 nautical miles from the central part of the province. The island is not intended for tourist life: there are no beaches and entertainment infrastructure. Visitors to Thailand come here on excursions to see the unique village that stands on the water. Its inhabitants are mainly engaged in fishing. There are also high cliffs of limestone. For those who do decide to explore this place, there is accommodation in the villages – small bungalows with all the amenities.
Naka Yai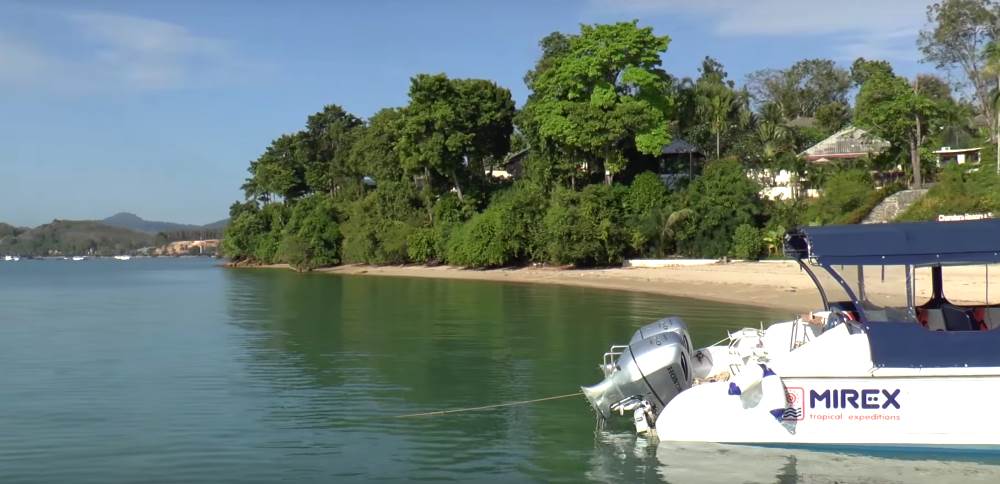 Another island near Phuket. Its size is quite impressive, but there is only 1 hotel on the territory. On the coast you can find all the charms of civilization: cafes restaurants, umbrellas, deck chairs. For those who want privacy, there are also places. But it's a bit of a walk to get there. It takes about 10-15 minutes to get to this corner for 1200 baht.
Khai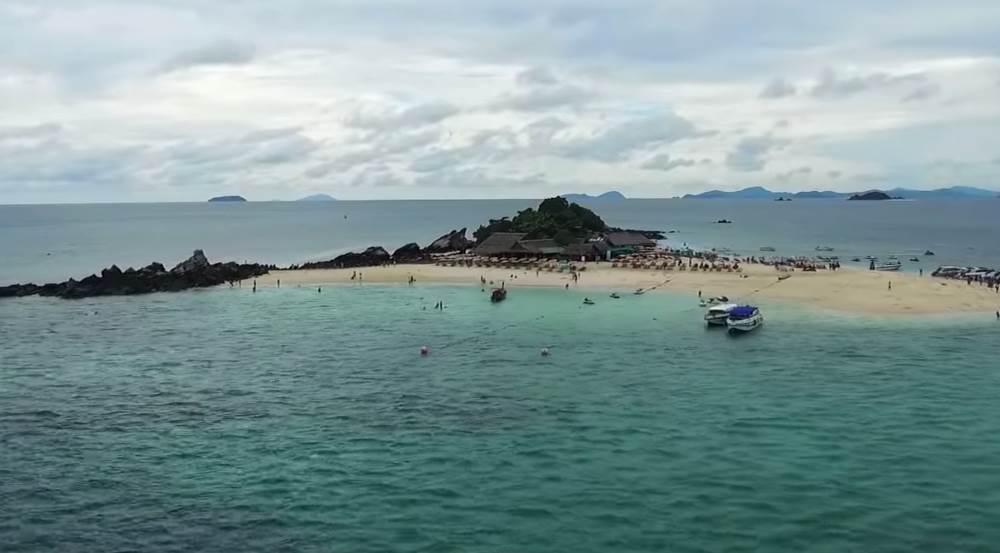 It is an archipelago that consists of three small islands. They developed beach infrastructure, there are cafes and stalls with food. Near the coastal zone are coral reefs, which are simply teeming with colorful fish. So these places are perfect for snorkeling. You can get there by renting a boat for 900-1000 baht.
Coconut Island Maprow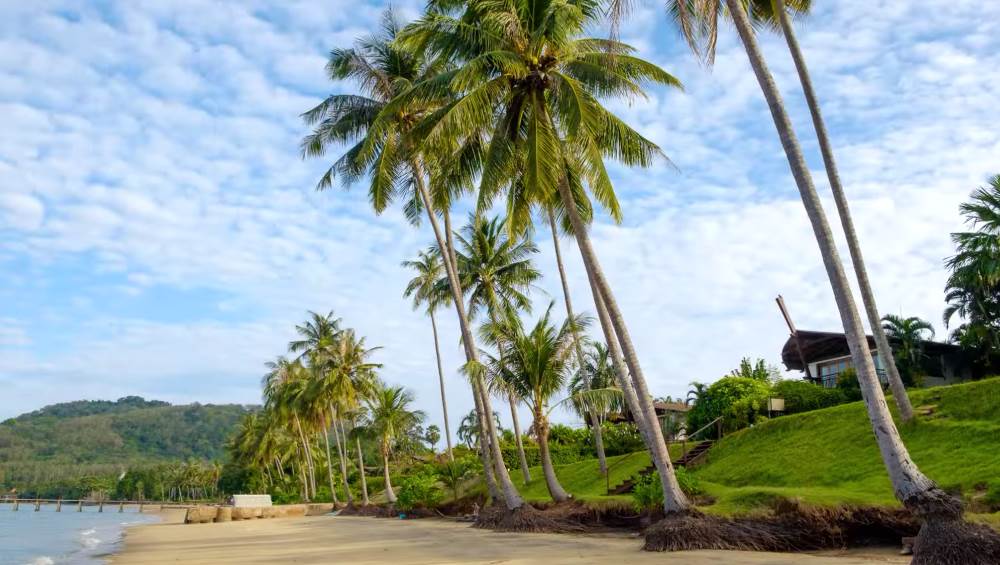 Life is in full swing here. The villagers grow rubber trees and engage in agriculture. There are three landscaped beaches. Part of the archipelago remains wild and uninhabited – such a place is ideal for walking and biking. There is also a hotel here. By the way, there is an opportunity to rent a bicycle.
James Bond Island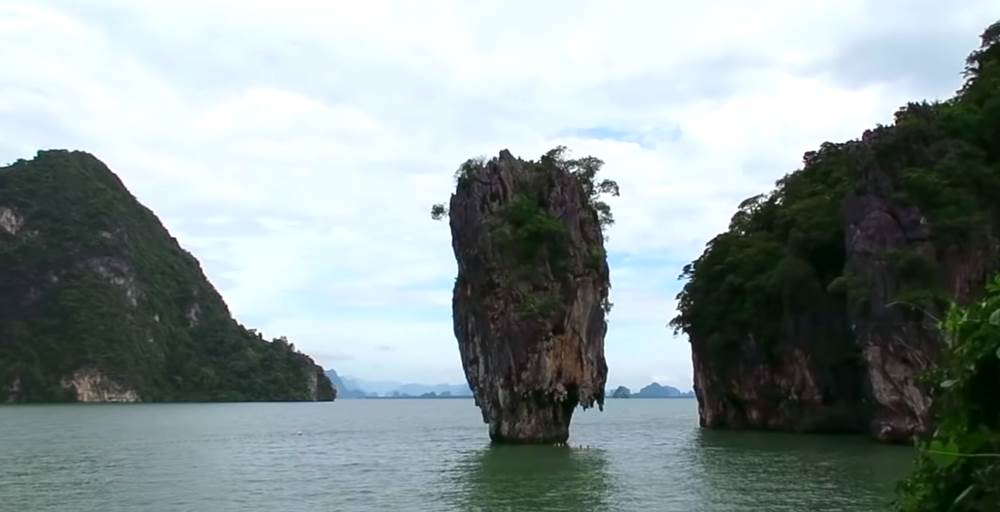 James Bond Island is a world-famous island with sheer cliffs right in the middle of the bay. Filming of a movie about a secret agent took place here in 1974. It is believed that the filming was the starting point for the creation of Thailand's world-famous tourist resort. After all, after the end of filming here began to arrive thousands of fans of the saga of Agent 007. And just two years later, construction began on James Bond's island of a chic hotel. It is 30 miles from the central part of the province. You can get here for 1100 baht by excursion boat.
Similan Islands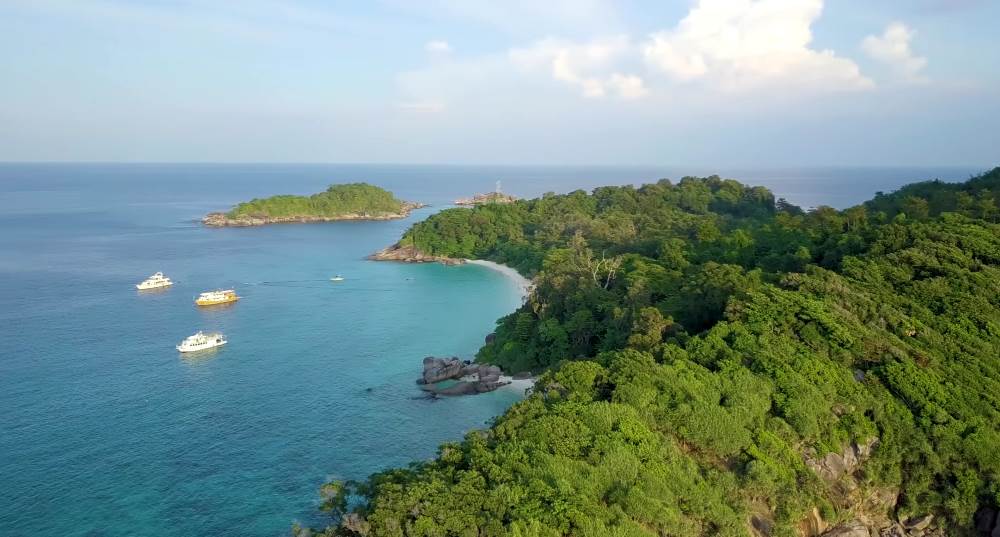 Each of us has seen many Bounty chocolate commercials that show a beach of white sand and a sea of turquoise water. The video must have been filmed in these places. After all, when you get to the beaches of the Similan Islands, you get just such a view. The archipelago consists of nine islands: Huyong, Payang, Payang, Myang, Ha, Payu, Hin Pusar, Similan, Banggu. The coasts are suitable for recreation. Boats and boats depart regularly from the central part of the province.
Some are especially popular with tourists. For example, Samilan is the largest of the entire archipelago. It is visited by lovers of quiet and relaxing holiday. Here you can get secluded on a deserted beach or walk through the jungle.
Ko Myag – equipped with everything you need for a comfortable stay. There are many cafes and food stalls. Not far from the shore is a coral reef, which gathers lovers of scuba diving. It is recommended to visit Hu Yong during daylight hours. At this time its beaches are filled with sea turtles. The animals have become accustomed to human attention and allow fans of beautiful pictures quite close to them.
Ko Surin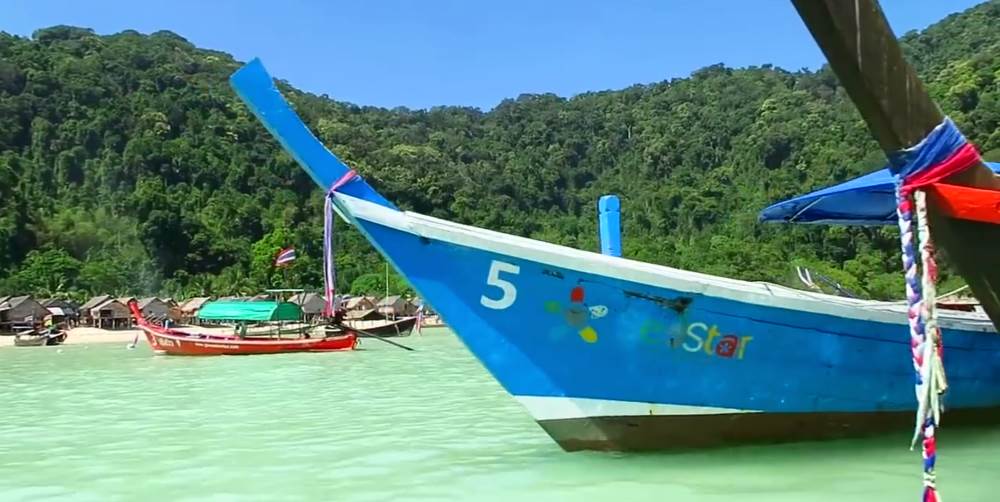 An island near Phuket. There is a national park with the same name on the territory. Here tourists usually go scuba diving or snorkeling. You can also rent a fishing rod and go fishing. Many vacationers come here just to walk and admire the nature. This place is not suitable for those who are looking for a luxurious and comfortable vacation. But here you can be alone with nature.
Rank Noah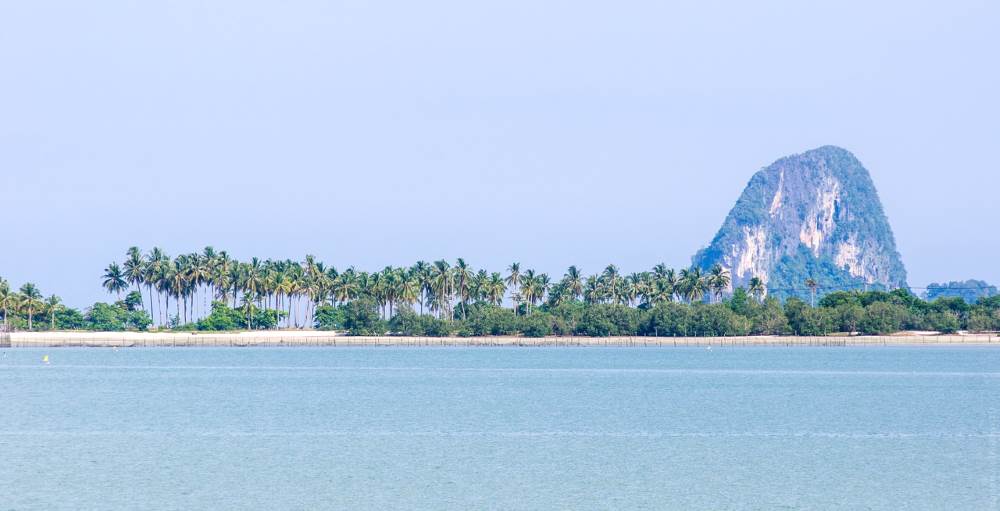 The main attraction is the pearl farm, where you can go with a tour group. Right there are many stores that sell sea stone jewelry. There is also a landscaped coastal area, which offers a wonderful view of the bay of the city.
Ko Lanta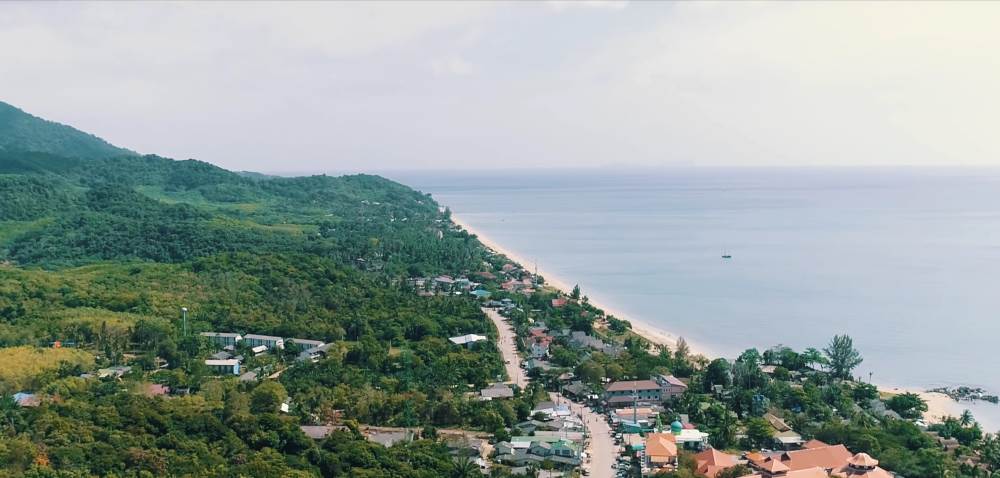 An island near Phuket on which you can live. Ko Lanta is the fourth largest island in Thailand. There are many hotels of varying degrees of comfort. It is suitable for people who are tired of the bustle of the city and want to be alone with nature. There are many deserted beaches, which you can reach by renting a motorcycle or a car.
There are so many islands near Phuket to go to that probably not every local can name them all. Each of them is unique in its own way, has its own nature and beautiful landscape. So when you come to Thailand, you do not need to sit for days in a hotel room. It is better to make a list of which islands to visit in Phuket, and go on a trip that you will remember for a lifetime.
Video tour of islands near Phuket