The picturesque Coromandel Peninsula is located in the northern Waikato region of the Kingdom of New Zealand. The Coromandel Peninsula is dominated by fairly high mountains, on which grows an almost untouched forest. Numerous tourists to the Coromandel Peninsula are attracted by its natural attractions such as cozy bays, beautiful bays, as well as nearby small islands.
One of the main natural attractions of the Huicato region is the small, sandy Hot Springs Beach, which is located on the east coast of the beautiful Coromandel Peninsula. This beach attracts tourists because here at low tide begin to beat through the sand numerous thermal, hot springs. And then, you can even take hot baths, for which you only need to dig in the sand a small pool.
Another important natural attraction of Huicato is the Cathedral Arch. This huge, unique arch has been washed by the ocean surf over many centuries into the coastal rock. Around the magnificent Cathedral Arch, as well as all along the adjacent beach, rocks of various sizes and the most bizarre shapes are scattered chaotically, as well as impressive cliffs. To this amazingly picturesque place the road runs along fairly steep cliffs, which are covered with dense forests, from here on the adjacent bays and islands offer magnificent views of the coast.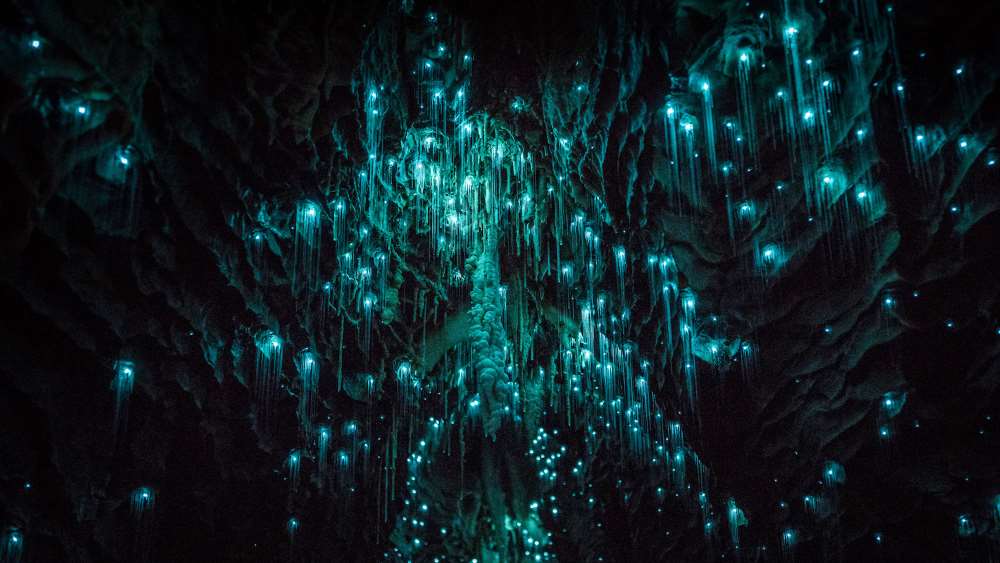 In addition, tourists who have bought tours to New Zealand like to visit the impressive Waitomo Caves, which are located south of the city of Hamilton, the largest in the Waikato region. The caves of Ouitomo amaze everyone with their beauty, as well as the many fireflies that live in these caves. Interestingly, the fireflies in the total darkness of these unique caves glow like stars in the sky on a cloudless night.
The Waikato region is home to several beautiful waterfalls, including Marokopa Falls, which is the largest waterfall on the North Island of the Pacific country of New Zealand. Another impressive waterfall is Hooka Falls, the most powerful in the country. The waterfall is located on the Waikato River near its source from the volcanic Lake Taupo.
Also one of the most visited scenic spots in New Zealand is Waiotapu, a delightful valley of geysers and thermal, hot springs. Here one observes the strangeness of nature and the exuberance of its colors in enchanting landscapes.
In recent years, a new natural landmark has appeared in the Waikato region –
Hobbiton
– It is the only well-preserved, almost untouched site of the filming of the world-famous Lord of the Rings movie. This already famous nature spot is located near the small town of Matamata on a private farm.