Going on vacation to Munich, be sure to first stock up on maps that explain the geography of this ancient city, its cultural and historical monuments, of which there are many, and their locations.
This map can be downloaded and printed offline on a color printer, placed in your computer, laptop or smartphone, where you can always examine it in detail. It lists not only the sights of Munich, but also its hotels, restaurants, and roads.
Munich with sights on the map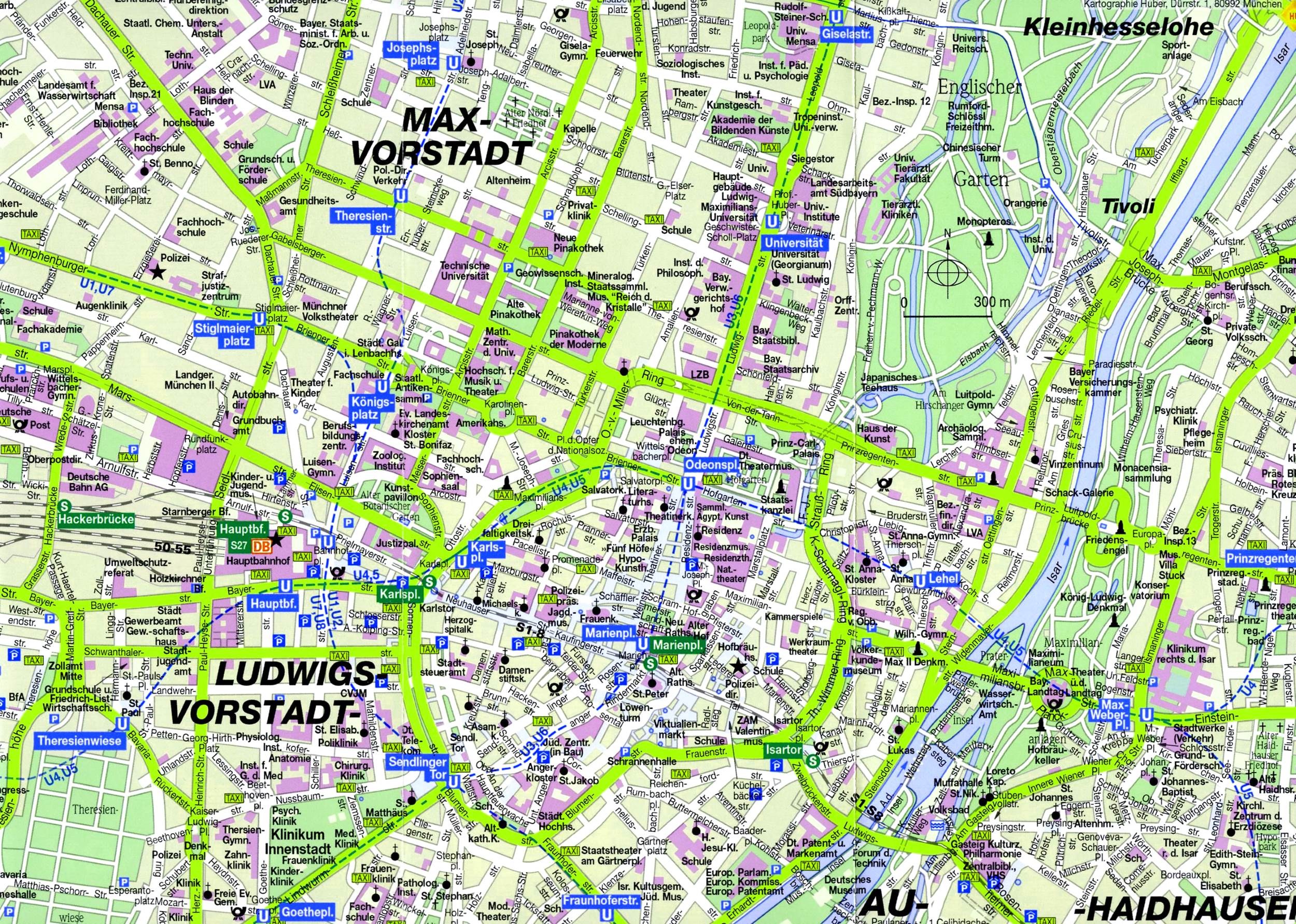 Thanks to this map, you can explore the unfamiliar territory of the city, find out the location of its attractions, independently make routes in Munich, choose the most convenient location of the hotel, etc.
Map of Munich city center
The most interesting historical and cultural attractions of the city, as a rule, are located in the city center or in the Old Town. Munich, like all medieval cities, is built on a radial principle, and carefully preserves its center.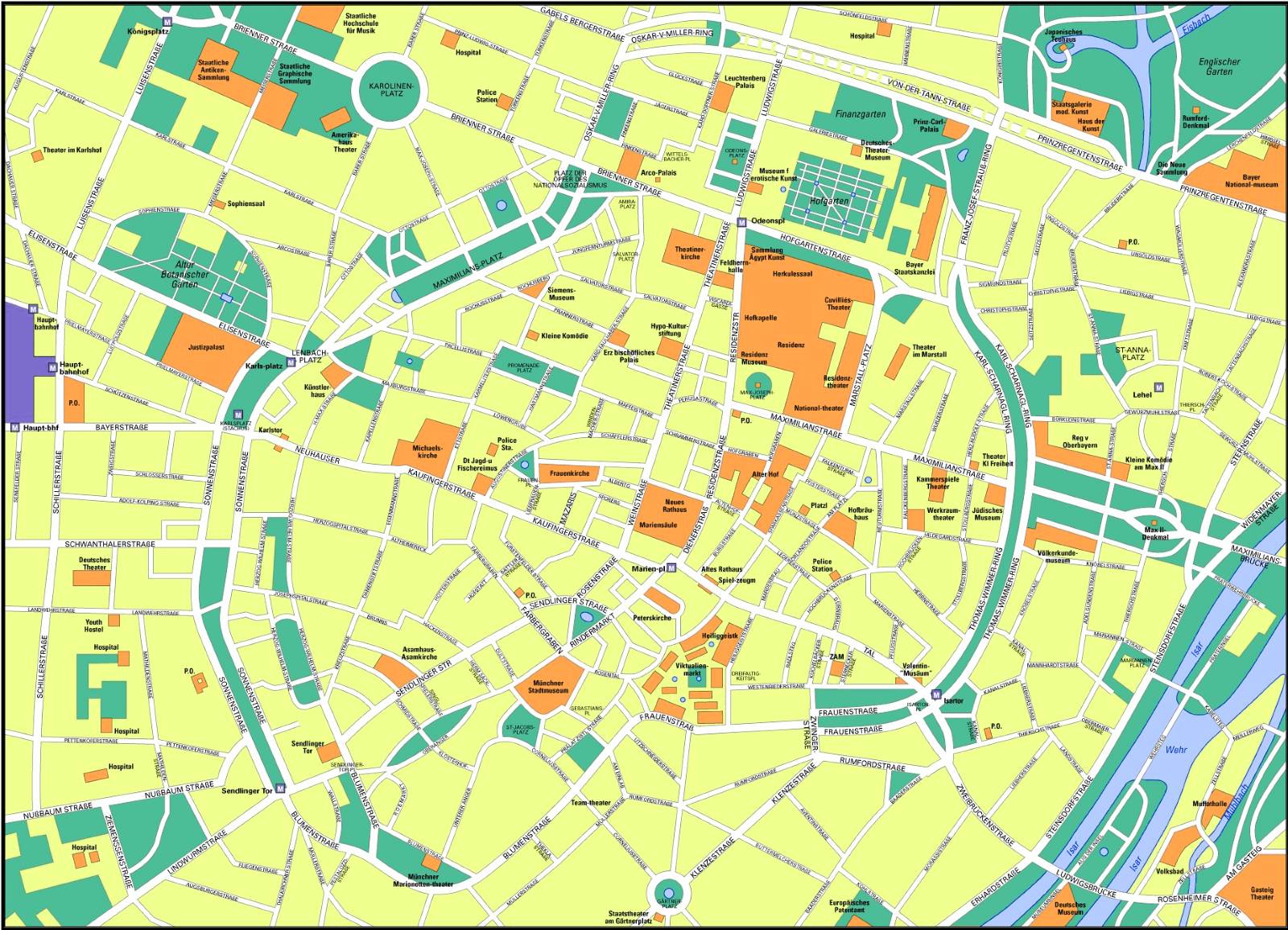 Munich sightseeing map
It is well known that Google Maps has a high degree of resolution. Find them on Google is not difficult, all the monuments and attractions of Munich accurately displayed on the maps.
Also, when searching for temples, cathedrals, palaces, galleries, and museums in Munich, use the Google Earth service. Everything of any interest in Munich is shown here in color digital photos:
Maps of hotels and transport in Munich
There is a whole collection of quality maps that give the first-time tourist to Munich a lot of important information and help you spend your vacation in this wonderful city in the most comfortable way.
Hotels: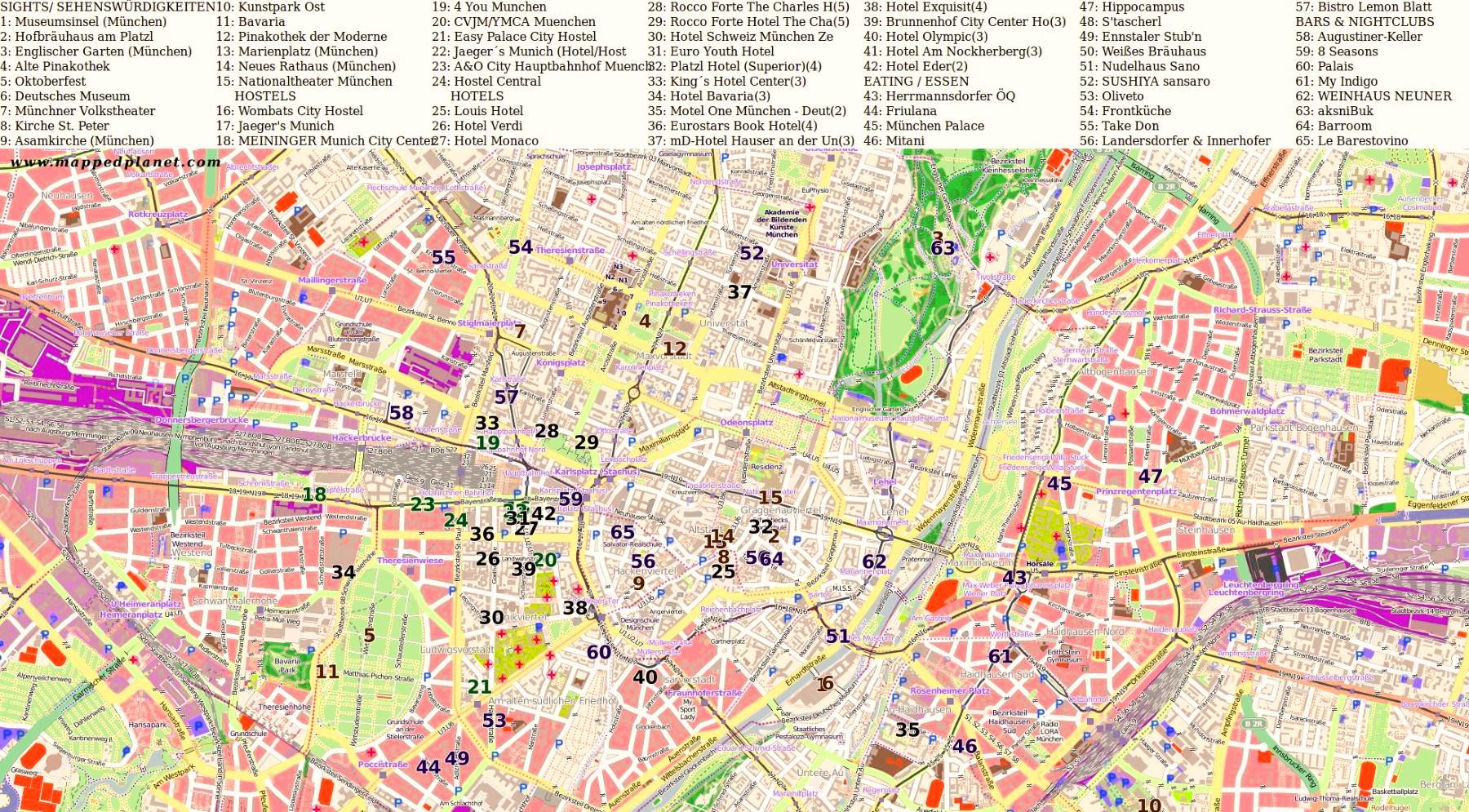 Metro: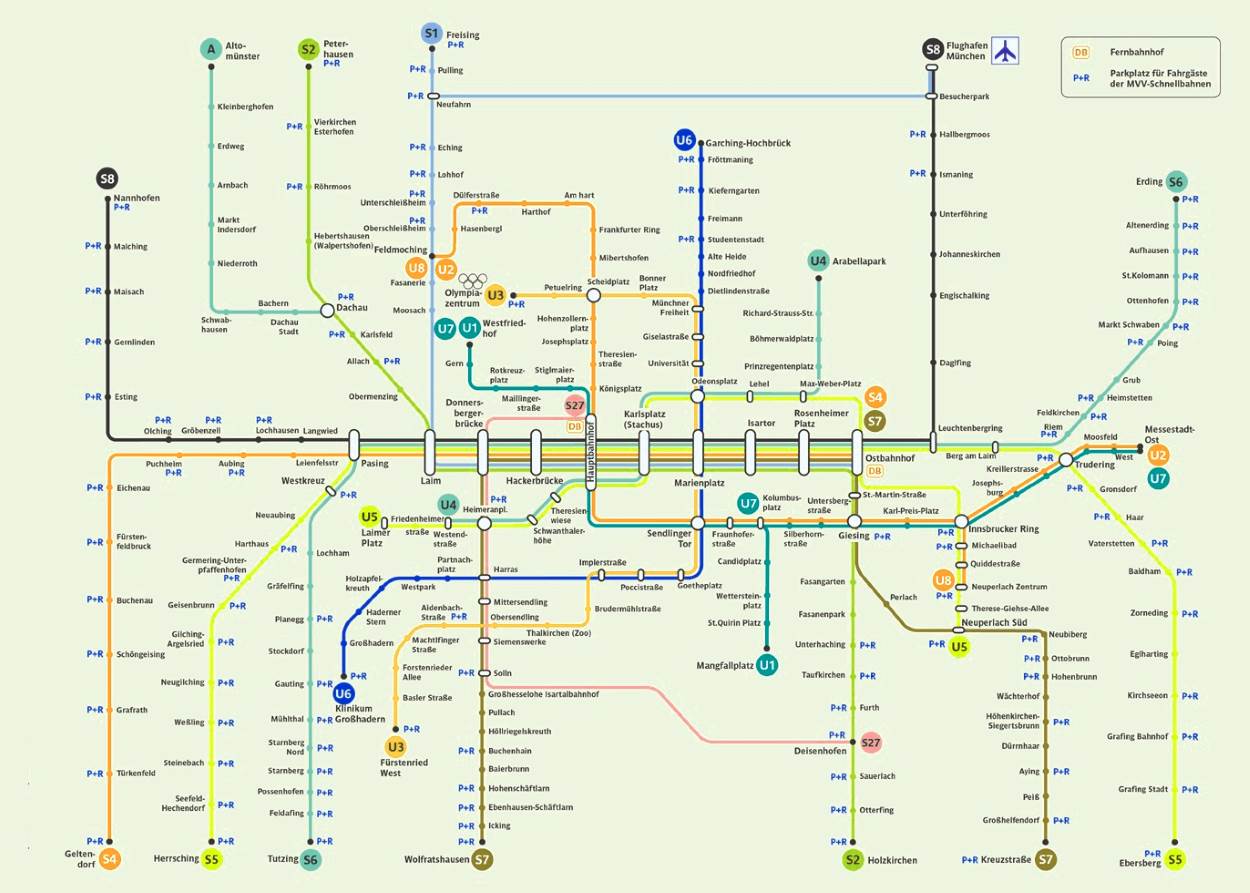 City transportation: