Mono Lake is located in the United States and can rightfully be considered the oldest lake in North America. It is located within the state of California.
Mono Lake tends to lose its water by evaporation. In this, it is very similar to the Dead Sea in Israel. The water here is very salty (the salt content in Mono waters is 69 g/l, compared to 31.5 g/l in the ocean), and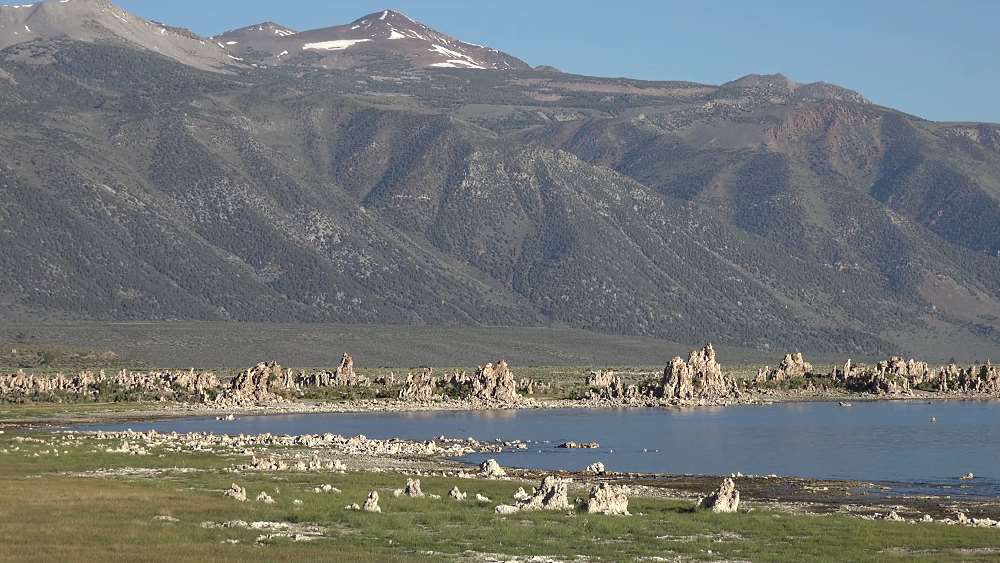 Mono is quite famous because it plays a major role in the life of the state, being a striking landmark, and also because it possesses incredibly beautiful towers made of lime tuff and created by time. According to numerous reviews, this lake is beautiful from every angle, so every tourist will find here something interesting and unusual for themselves.
It should also be noted that there is a tourist center of Mono Lake, located only 395 km. north of the town of Lee Vining, where they will give you a tour and tell you the story of the origin of the salt pond.