Mini Siam in Pattaya – this is an interesting park, whose guests can see many copies of famous architectural monuments from around the world, scaled down a few dozen times. Here you can come on a tour with the whole family to get a few hours to see the best examples of architecture from Europe, America and Asia. These miniatures do not differ from their originals except in size.
Description of Mini Siam Park
This park is divided into two large southern and northern parts:
Mini Europe and
Mini Siam.
In the first part of the park are copies of architectural masterpieces erected from ancient times to the present day in Western Europe, which can rightly be called the ancestor of most architectural styles.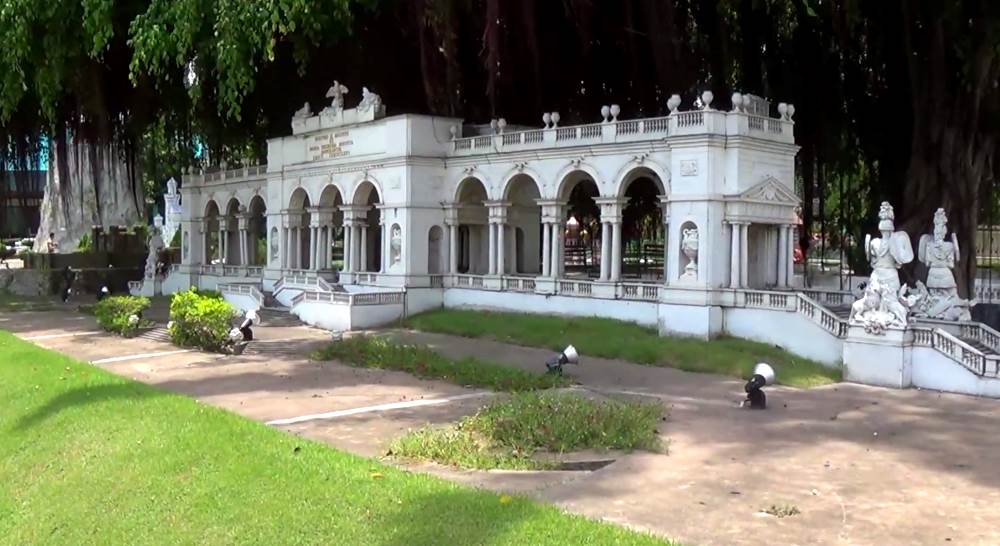 Thus, in the park Mini Siam in Pattaya presents miniatures of architectural masterpieces created several thousand years ago in Ancient Greece and the Roman Empire. Many copies from the originals of the beautiful European Gothic of the Middle Ages.
Viewers will immediately recognize the Eiffel Tower and Arc de Triomphe in Paris, the Big Ben in London. They will see copies of exquisite and luxurious castles and palaces from France, Spain, Britain, built in the Baroque and Rococo style.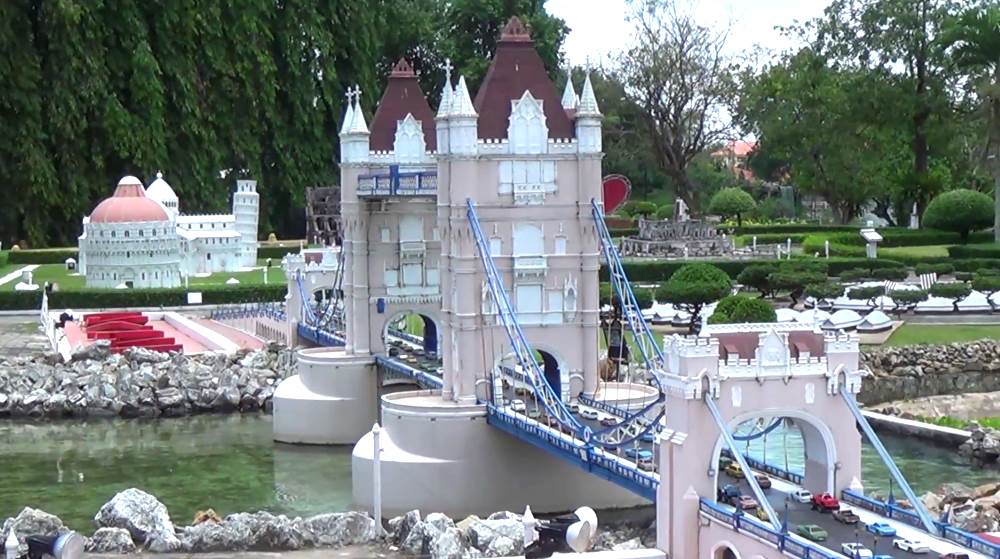 Here in Mini Europe, you can also see some architectural landmarks from other continents. For example, copies of some of the world's oldest monuments – the pyramids from ancient Egypt, the Statue of Liberty from New York, etc.
It will be especially nice to find architectural masterpieces from Russia in this part of Mini Siam Park in Pattaya. Our country is often associated with St. Basil's Cathedral, many churches of the Golden Ring, the Victory Memorial of the Battle of Stalingrad, etc.
The second part of Mini Siam offers visitors miniatures of the best architectural and historical sites from Southeast Asia, i.e. from Thailand, Cambodia, Vietnam, Laos, etc.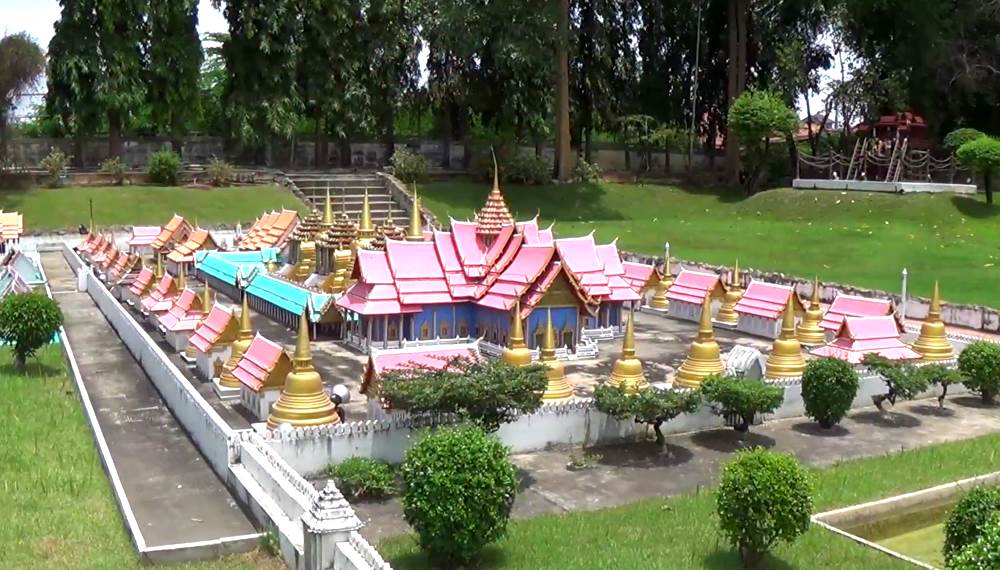 Here the attentive viewer can see a miniature of the world-famous Angkor Wat from northern Kampuchea, the world's largest temple complex, built in the 12th century for the worship of the Hindu deity Vishnu.
Mini Siam in Pattaya also contains scaled-down copies of many other magnificent Hindu and Buddhist temples, the Royal Palace, Freedom Square and Bangkok Airport, and other monuments.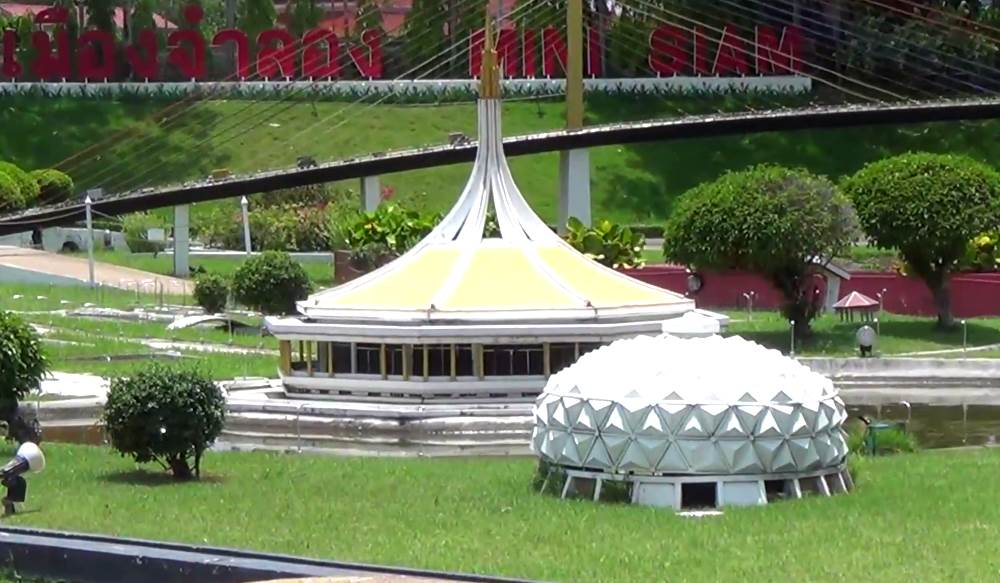 It is interesting to see how the replica of Bangkok airport moving planes, such miniatures especially like children. Each miniature has a plaque with a detailed description of the object in Thai and English.
Mini Siam on the map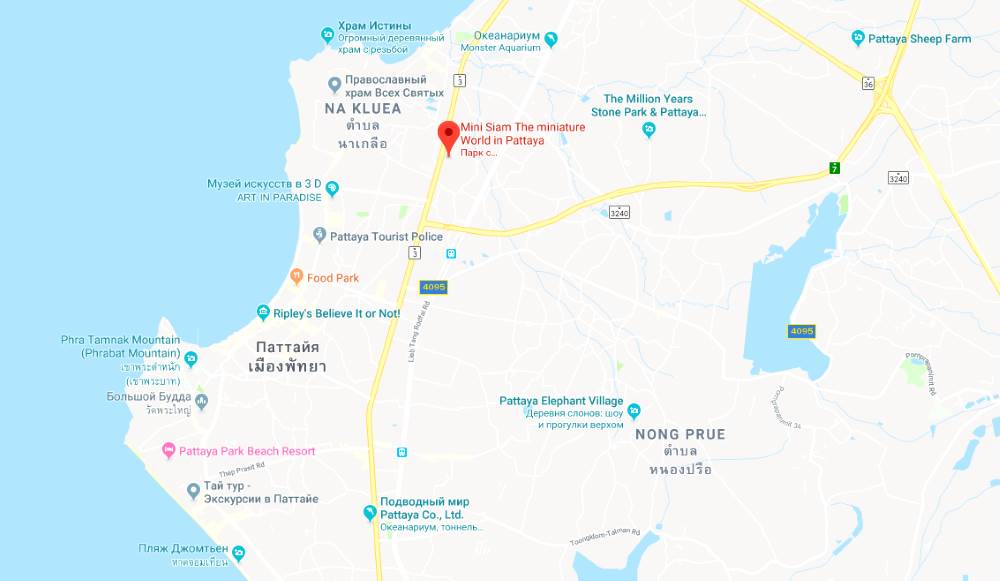 Map of Mini Siam
Mini Siam Park area
The park has a very well-kept landscape. There are many beautiful paths laid with tiles or sprinkled with sand. Despite the large number of visitors to Mini Siam, they are all swept out and have a neat appearance.
The park has many tropical greenery and beautiful flowers, the trees are effectively trimmed, there are graceful fountains and benches, without which in the heat it would be difficult for visitors to walk between the miniatures.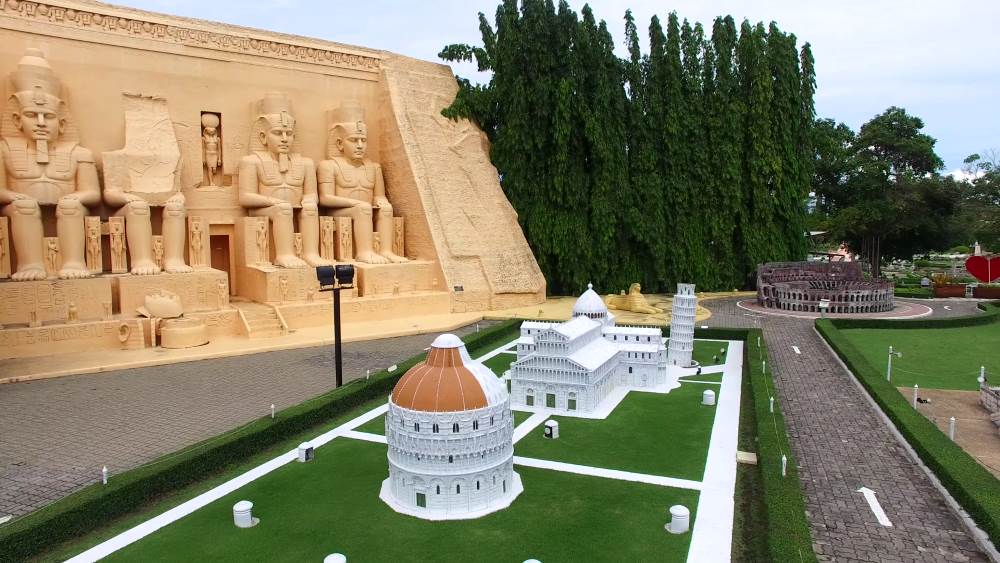 At Mini Siam in Pattaya, you are allowed to take photos and videos to preserve the photos and videos of this wonderful place. And on such media seems that in front of us the original, not a copy of the architectural monument.
There are several cafes in the park, including. with a children's menu, where you can have an inexpensive snack, coffee or juice. You can stroll around Mini Siam until the evening, occasionally resting and recuperating in a cafe or near a fountain.
Mini Siam ticket prices
A ticket for an adult costs 300 baht, or $9.53.
A ticket for a child costs 150 baht, or $4.76.
Mini Siam Park opening hours
Miniature Park works every day, without holidays and weekends, from 07-00 to 22-00. Mini Siam gets the most visitors just before dusk, around 5 p.m. So you can admire the miniatures in daylight and artificial light.
In the evening, these exhibits are beautifully illuminated, and the park has a unique atmosphere of cozy, homey mystique. Photos and videos taken at this time are the most beautiful.
A lot of additional important information is available on the park's official website: www.minisiam.com.
How do I get to Mini Siam Park in Pattaya?
The park is located on Sukumvit Road, not far from the famous Pattaya Hospital, which any local knows the way to. So there is definitely no problem with how to get to Mini Siam.
If you decide to save money, the easiest way to get to the park is to take a tuk-tuk (sungteo). It will cost you about 20 baht or $0.64 one-way. If you want a more comfortable ride, take a cab for 200 baht or $6.35.
An even more convenient option: buy an excursion to Mini Siam Park. In this case, the cost of transportation to the park and back to the hotel is included in the ticket price. Excursions are sold at any travel agency in Pattaya.
Mini Siam Park video review
Reviews for Mini Siam Park
Elena Strokova, Murmansk:
We visited Thailand's famous Mini Siam as a family and were absolutely delighted. You have to come here several times to see everything in detail. This is a real architectural museum.
Rifat Nurgaliyev, Kazan:
We came to Mini Siam with my son. It's a great place to develop a child's artistic taste. We walked through the park for half a day and will probably come back here more than once.