If you go to Phu Quoc for the first time, be sure to have a geographical map showing the location of the island in relation to mainland Vietnam, its attractions, beaches, hotels, roads, etc.
This wonderful Vietnamese island is approaching by leaps and bounds to become a tourist Mecca. At least for those who adore Southeast Asia, its special climate, nature, amazing sights.
Remember that in Vietnam it will be harder to find such maps in Russian, so stock up on them while you're still in Russia. They are quite easy to find on the Internet and just print them out. Buying from a kiosk will be very problematic.
Phu Quoc Island on the world map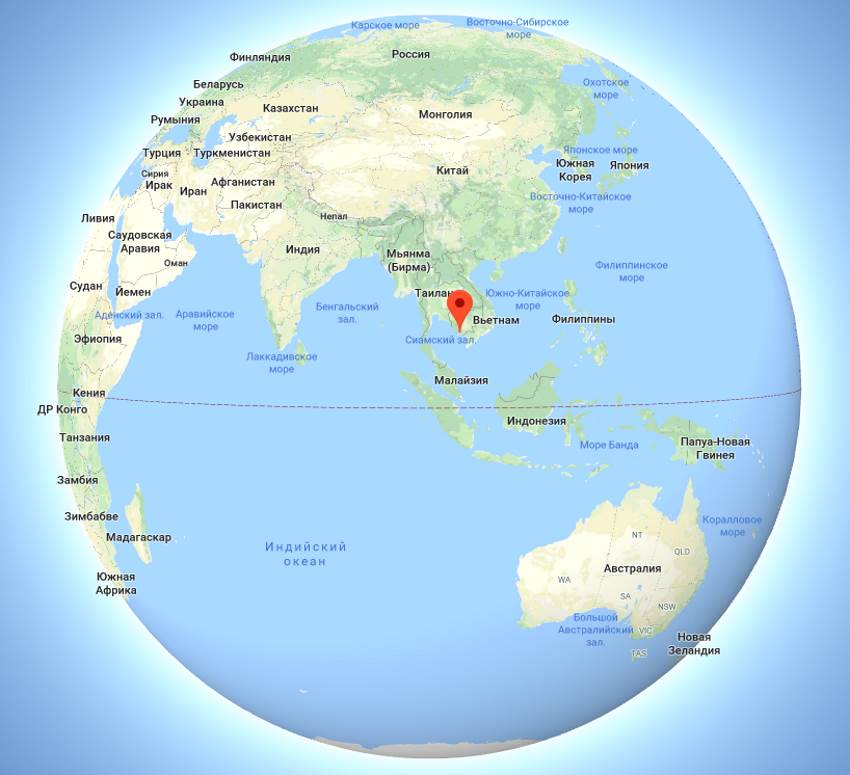 Phu Quoc on a map of Vietnam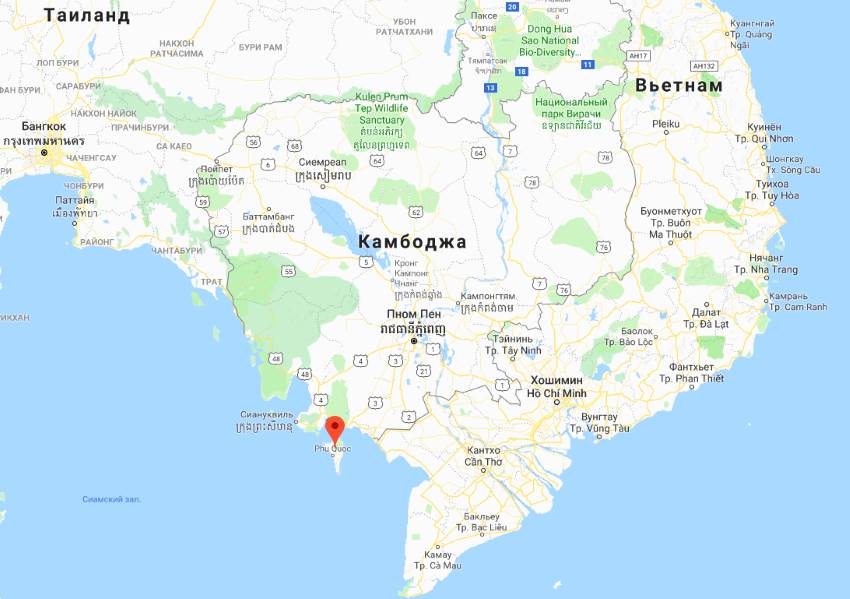 Attractions
The island is famous for its cultural attractions. Here you can find ancient and brand new Buddhist and Hindu temples, where believers love to come to pray and tourists to admire their unique beauty.
Also in Fukuoka there are many natural attractions, where tourists go in groups to get into a real kingdom of wild jungle, emerald lakes with the clearest water and rare plants.
Map of Phu Quoc Island with places of interest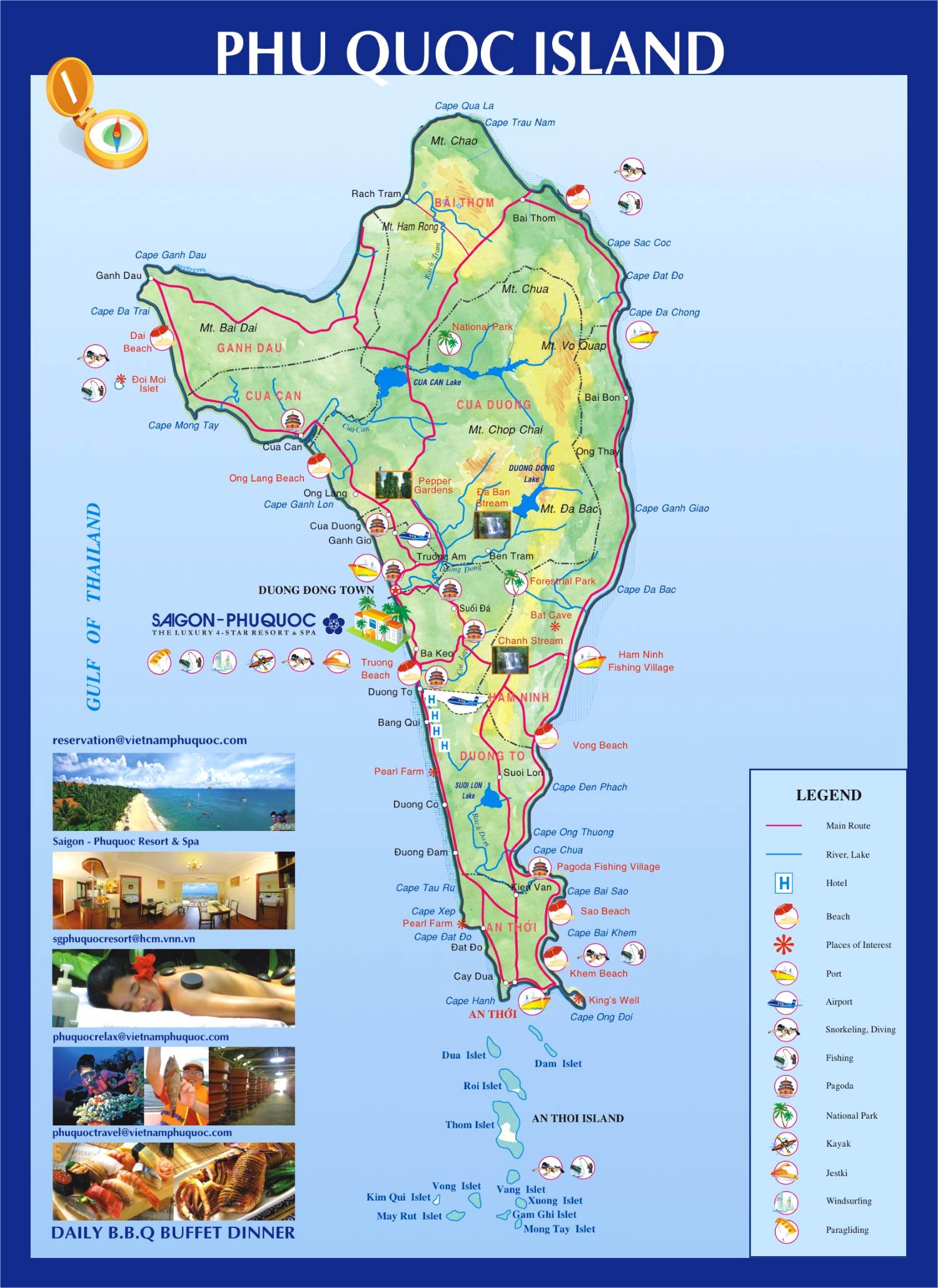 Beaches
Fukuoka is dominated by pure white beaches with fine and soft sand, which is so nice to sunbathe. The quality of beaches almost everywhere is very high, but not all can find tourists for company. You can stay on the beach overnight in a tent.
As a rule, on a popular beach there are always a few cafes, where you can have a great meal during the holidays. The tourist infrastructure is also well-developed, although many regret the irrevocably lost wild beaches of Fukuoka.
Map of Phu Quoc Island with beaches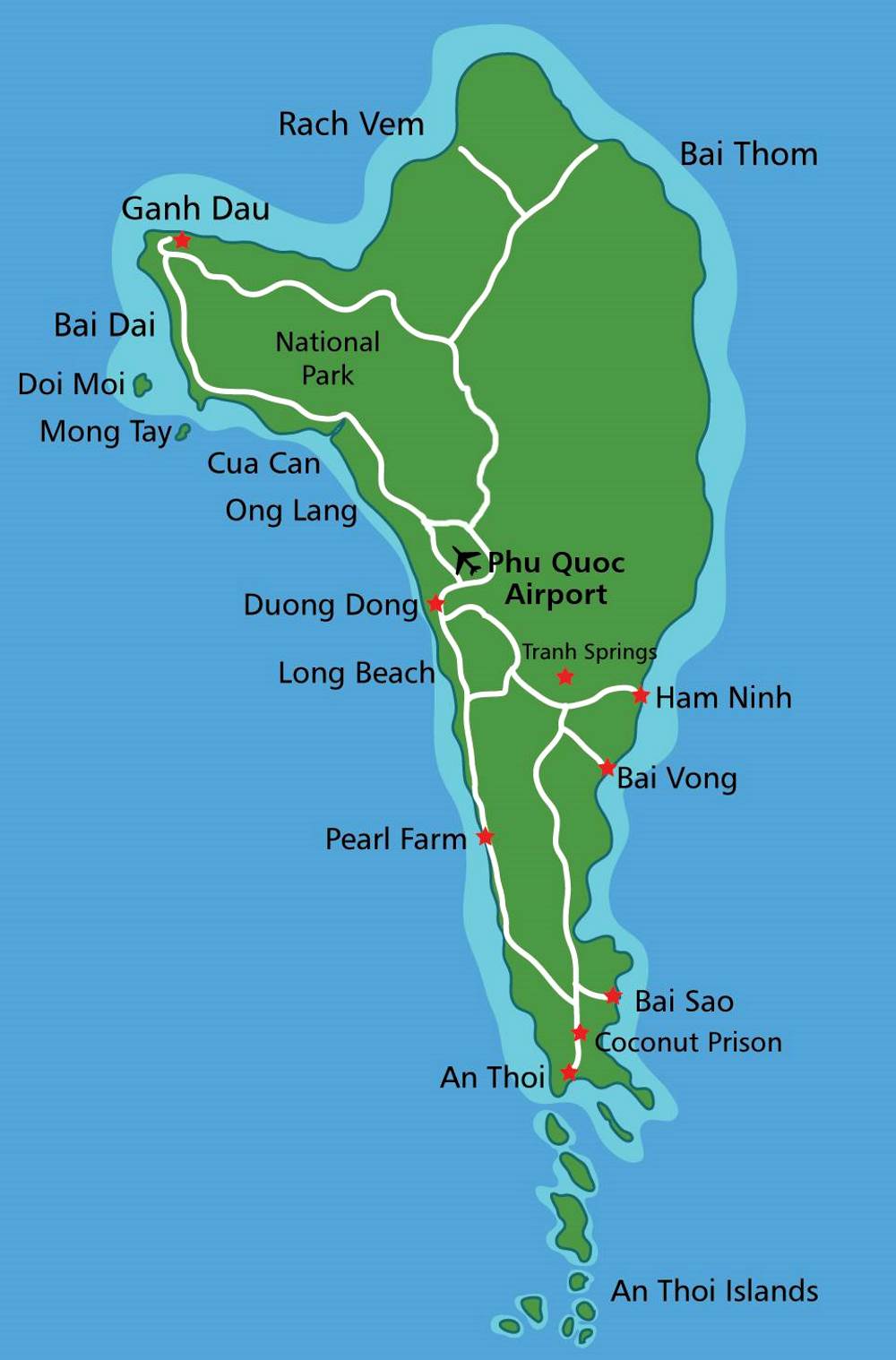 Hotels
Be sure to bring a map of the island with the hotels on it. You will definitely need it if you decide to stay in Fukuoka for just a day or just one night. All levels of stardom are available here.
Map of Fukuoka with Hotels