To get to Paris at least once in your life is a joy for anyone. But it can be difficult for newcomers to navigate this huge city. For the first time you will definitely need maps of Paris.
They can be downloaded from the Internet or simply purchased at the nearest newsstand in Paris. If you do not speak French very well yet, we recommend looking for maps in Russian, they are also very many.
Another option: on the French Internet there are many travel sites, search engines, services, where you can get a lot of important geographical information. The vast majority of them have a Russian-language version.
Paris on the world map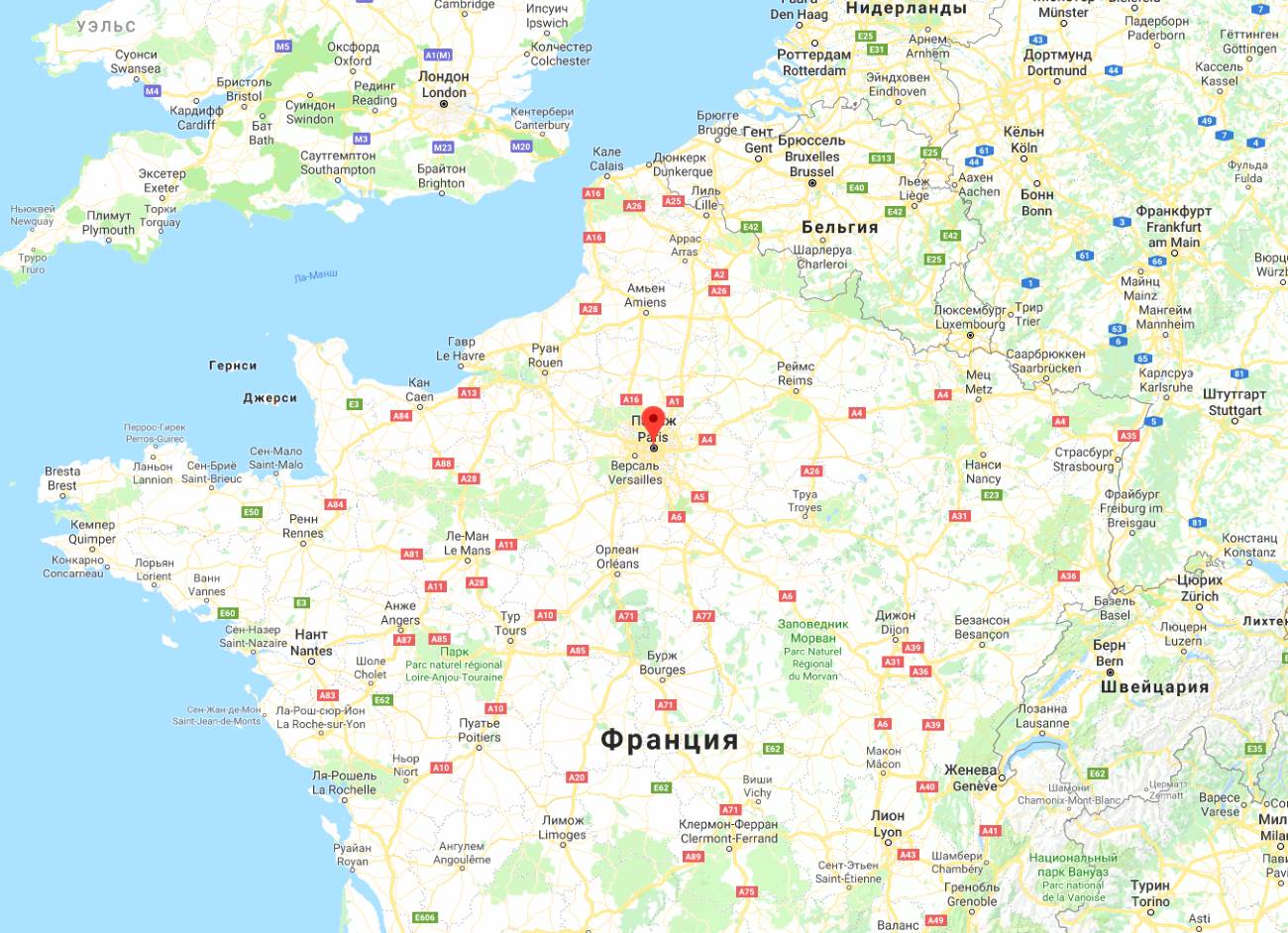 Attractions
Paris is simply overflowing with unique cultural and historical sites, ranging from Roman times to the present day. To go around and see all its beauties, a two-week vacation will not be enough.
Try to make your own sightseeing plan to visit the monuments and attractions of Paris, or seek help in drawing up a route in a tour or travel company.
You can choose one district of Paris and focus solely on it. To help you will have a detailed city maps, which should only be printed out and always carry with you to find the desired architectural masterpiece or just do not get lost.
Map of Paris with sights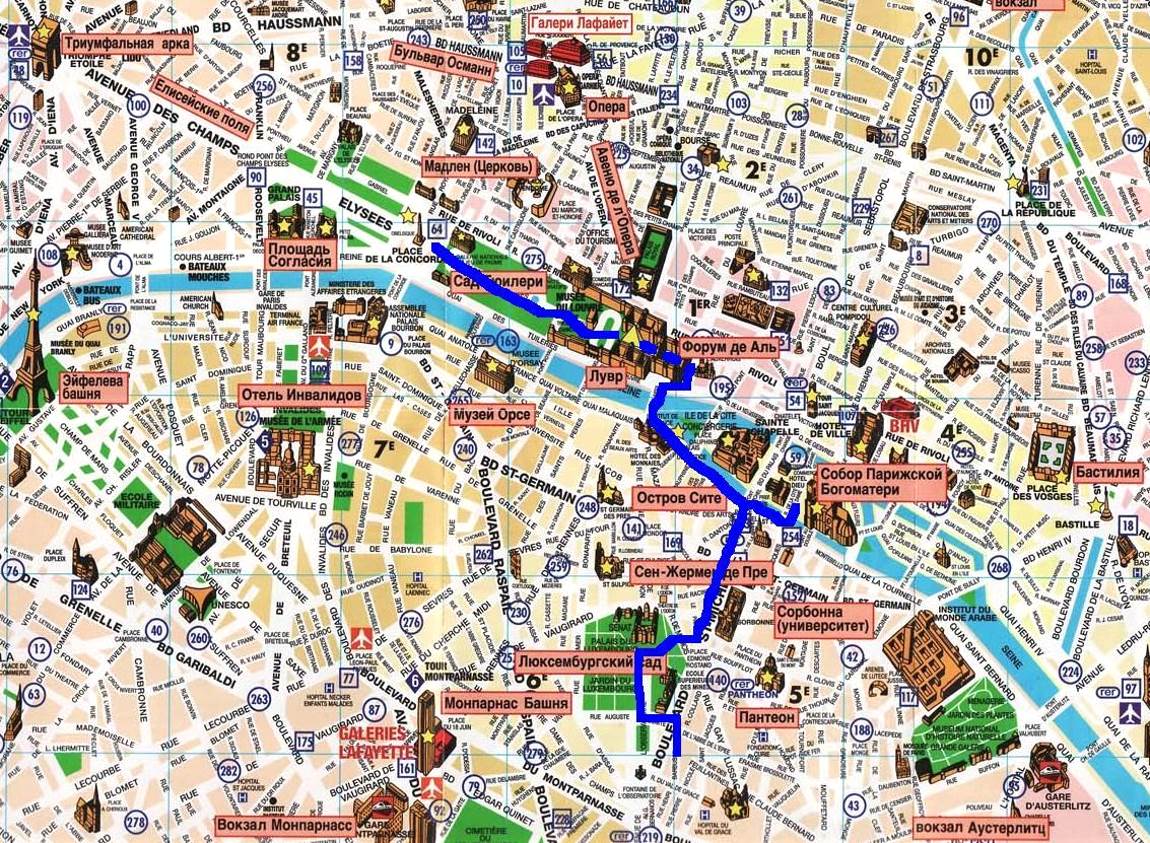 Map of Paris with sights in Russian from Google
Sightseeing map of Paris by districts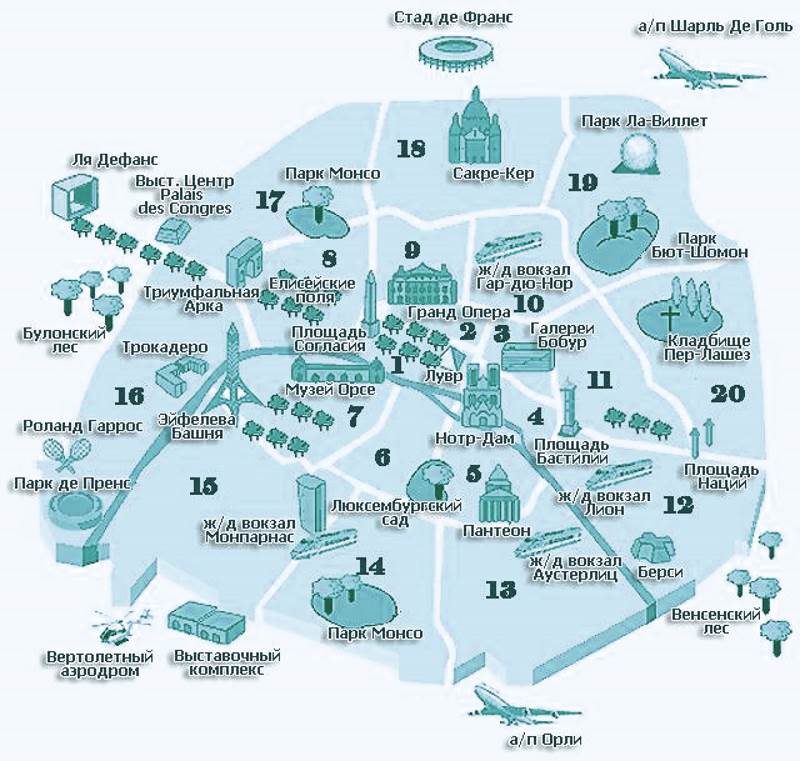 Transportation
There are extremely many types of private and public transportation in the city. The subway is the most popular, carrying at least 4.5 million passengers daily, including tourists from all over the world.
Paris Metro Scheme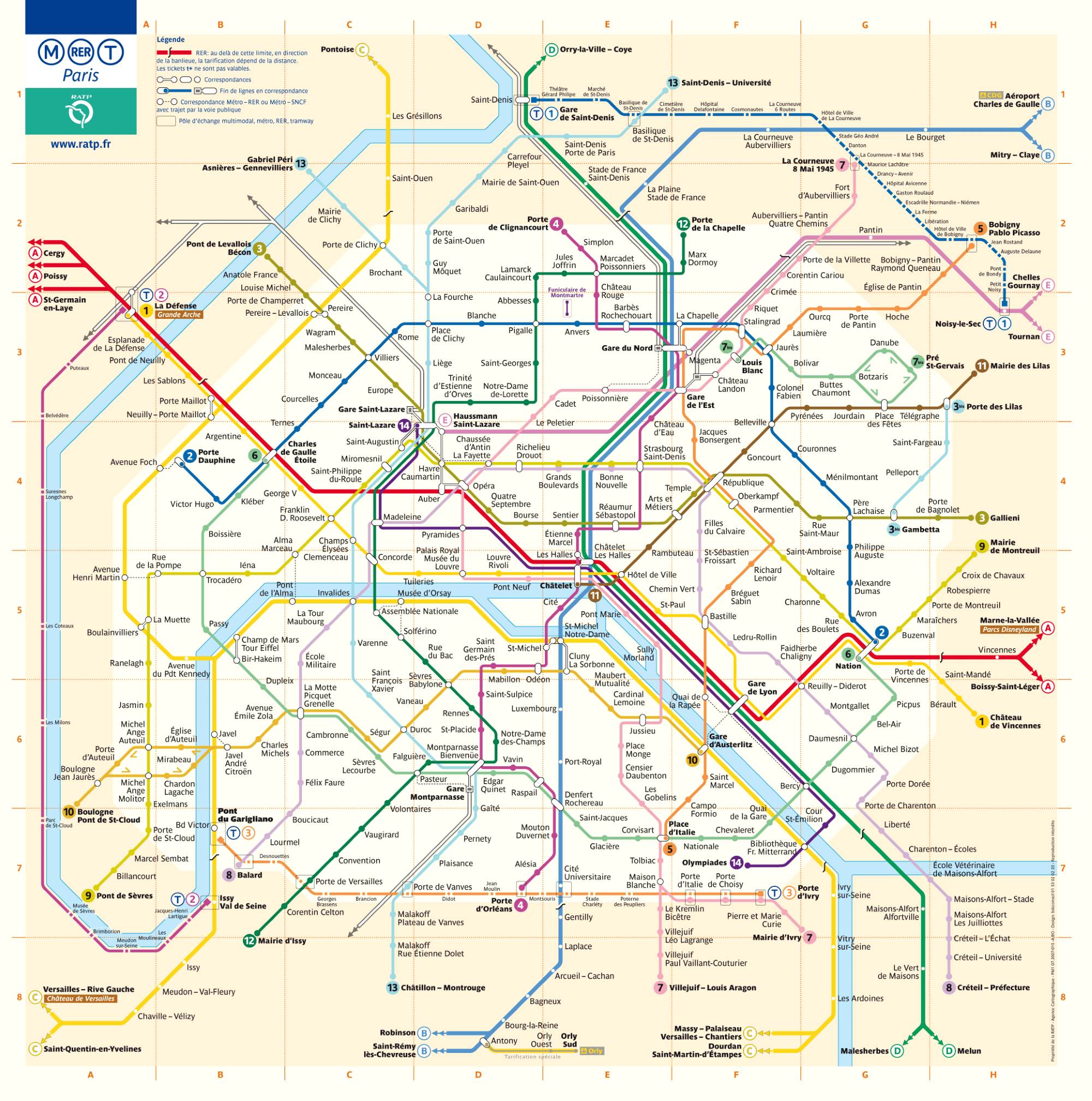 A single metro fare costs €1.9. The same ticket can be used on other modes of public transport. You can buy them from vending machines and vendors at kiosks in subway stations.
Interactive metro map
On the above site you can learn all about the subway, train routes, timetables, as well as get all the information about other urban transport: buses, streetcars. Any Parisian has the corresponding app installed in his smartphone.
For example, here you can easily find the routes and schedules of the city buses, working on weekdays and weekends, which sightseeing routes you can ride on the tourist beads, how much is a single ticket for the shuttle, etc.
Map of boat trips on the Seine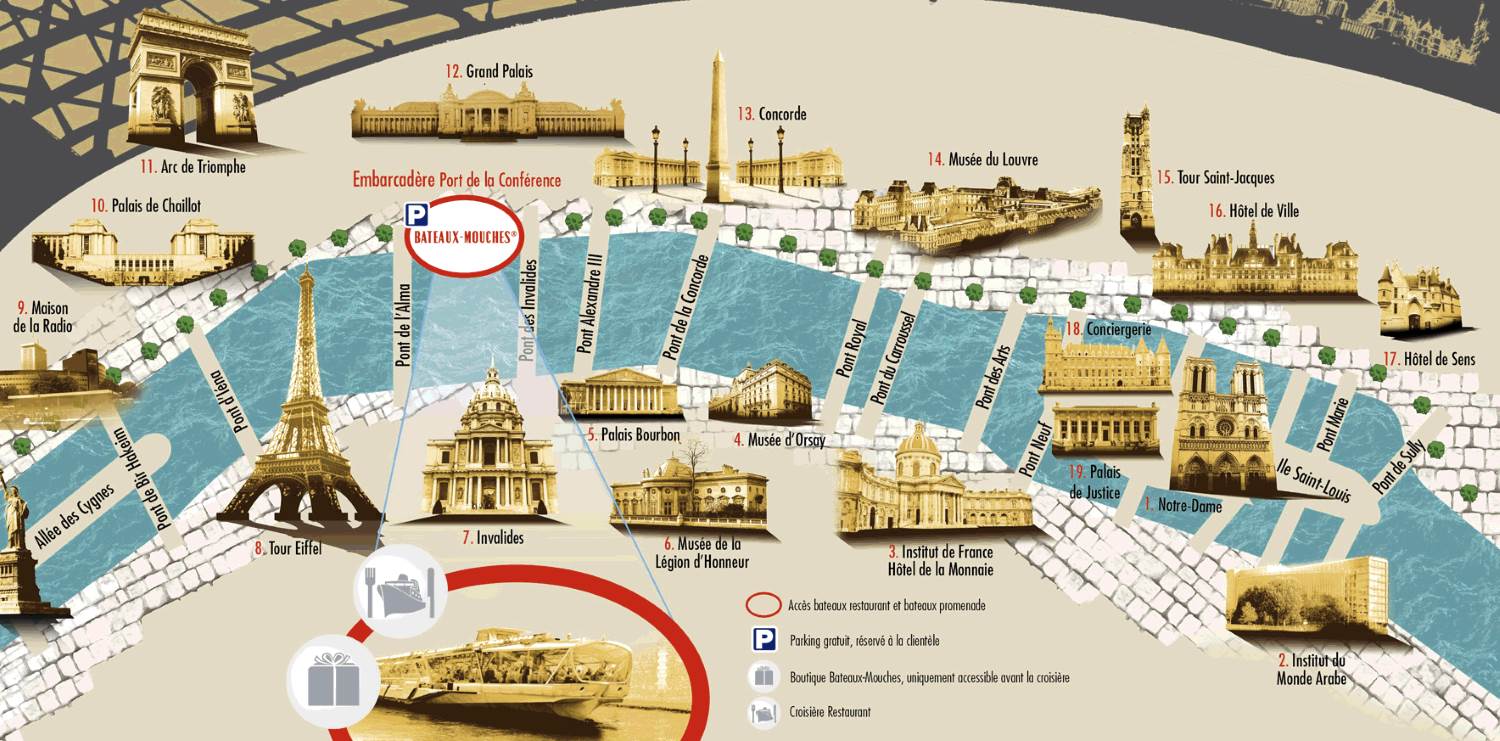 The aforementioned boat rides are extremely popular in Paris, both among Parisians and tourists. It is a romantic adventure during which you can explore the best architectural sights and beauties of this city.
Hotels
Book a hotel room in advance, but such maps you will need if during a vacation or work in Paris, you decide to change the district of Paris, to find a hotel closer to the Seine or any other geographical location.
Map of Paris hotels