Madrid is a huge city with a long history, where the tourist can find a huge number of pure temples, palaces, castles. If it is sightseeing that interests you, make sure you have a sightseeing map of Madrid beforehand.
This is a high-resolution interactive Google map showing more than a hundred of Madrid's most famous landmarks. You can also use this map to find out where cafes or restaurants are located to eat.
It concentrates a lot of other interesting information for tourists: the location of museums and galleries, theaters and attractions, stores and markets, airports and train stations. This card is a must-have for anyone visiting Madrid for the first time.
Sightseeing maps
This map of Madrid attractions can be downloaded and printed on a color printer or put in your smartphone to always have with you:
The main cultural and historical monuments of the Middle Ages are located in the Old Town. And this simple map or diagram of Madrid may come in handy, because it has a translation into Russian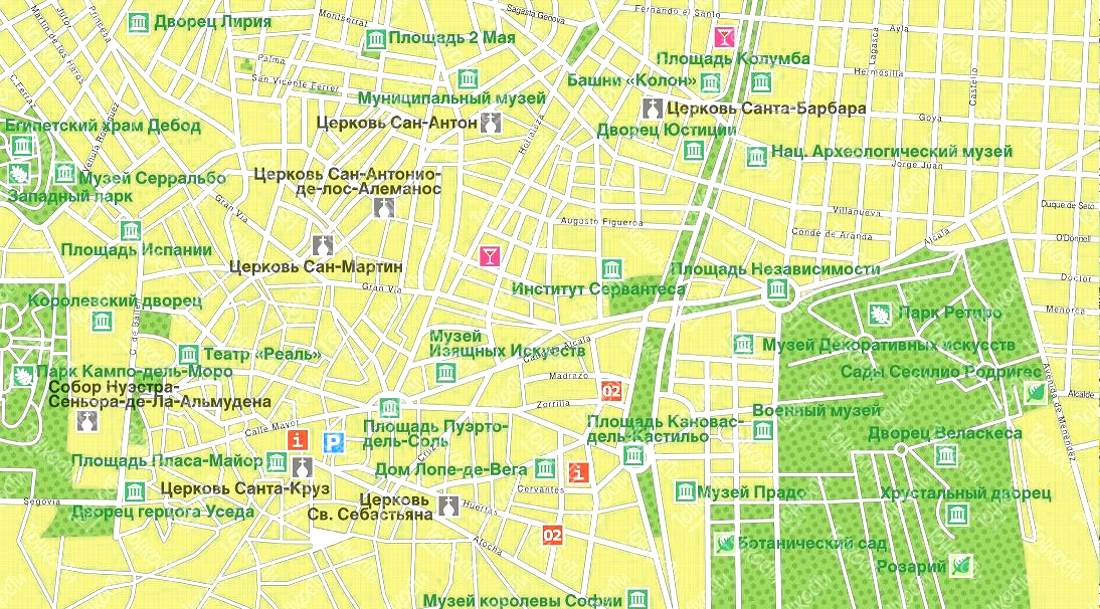 Geographic map
If you want to learn how to get around decently in the Spanish capital, know the location of at least its main streets or squares, download the two geographic maps of Madrid from Google in Russian
Maps of transport
If you are visiting the city for the first time, you will definitely need a map of the Madrid Metro, the most popular and inexpensive mode of transport in any capital of the world: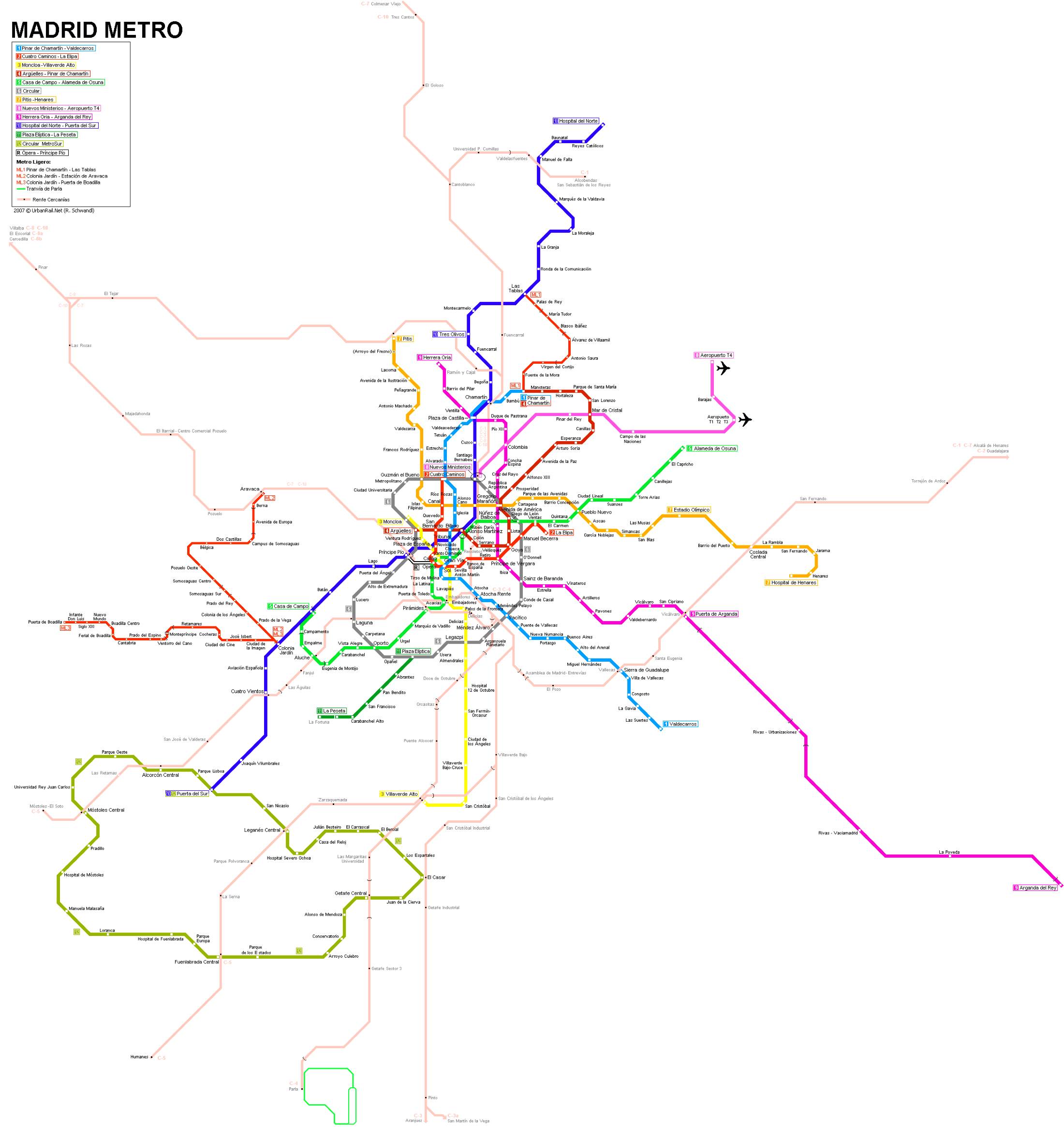 It is not unreasonable to have with you and the scheme of bus routes in Madrid, because it is the second most popular form of public transport in this city: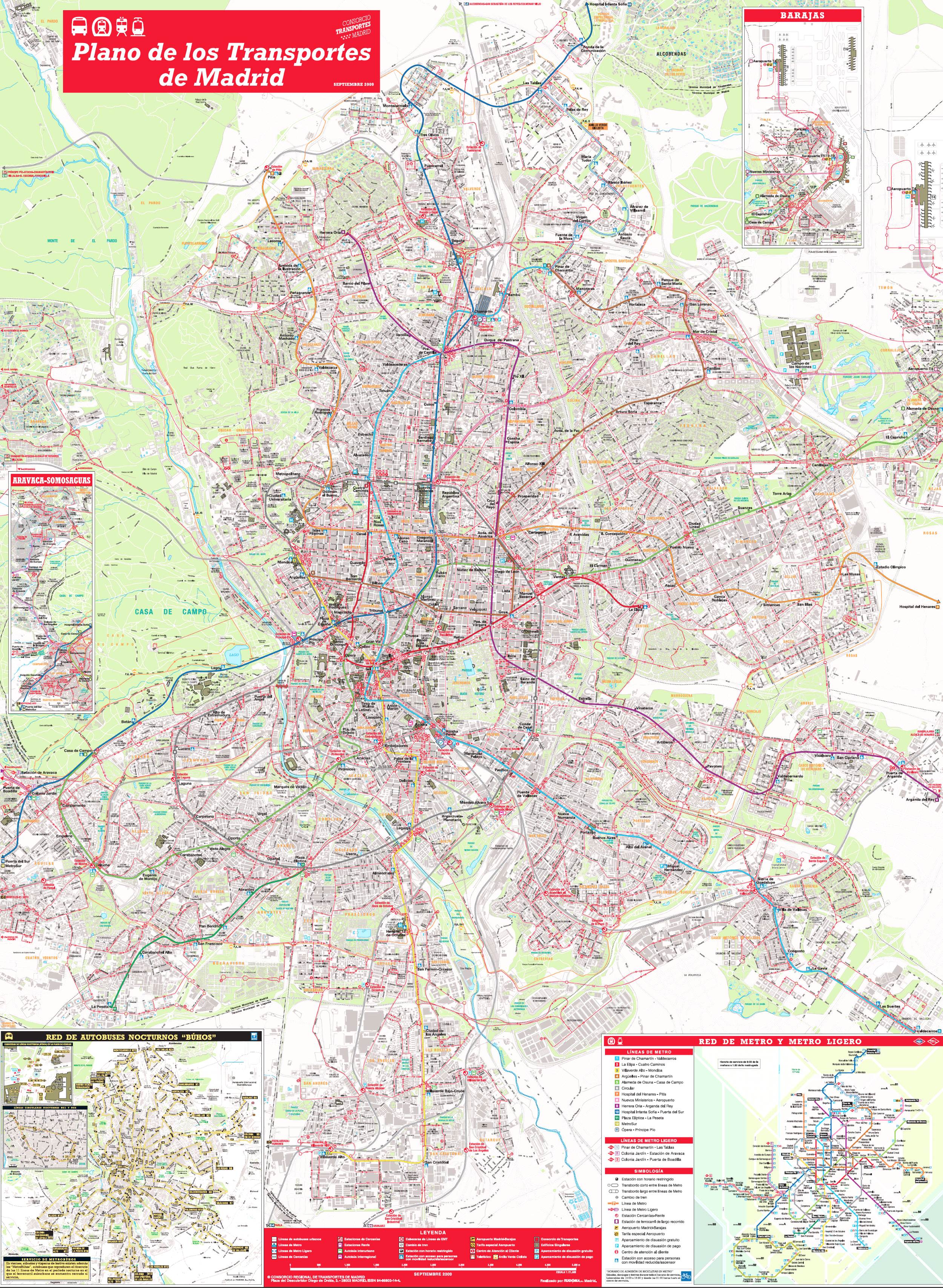 And on this site you can find out the routes, schedules, waiting times for public transport, see the recommended route, where the best tourist to go in search of sights, etc.:
navegapormadrid.emtmadrid.es/app/