Thailand and its capital Bangkok in recent years have become one of the most popular places of recreation and entertainment for Russian tourists. Going to the country, stock up on maps showing its cultural and historical sites.
Sightseeing map
We offer you a map of attractions in Bangkok in Russian, which you will definitely need to get better acquainted with the city, learn its history and culture, to examine the monuments
It is important that this is a comprehensive map from which in addition to the location and the names of the various attractions in the capital of Thailand, you can get a lot of other important and useful information for the tourist.
For example, from this interactive map you can find out where cafes and restaurants are located in Bangkok, where you can find entertainment clubs, parks, concert venues, etc. Shopaholics learn a lot about local stores and markets.
Much of the information on this map is concentrated on local transportation and roads. You will learn about the location of the train station in Bangkok, as well as its bus stations and airports.
With this or a similar map, you can walk around the city by yourself and find what you are interested in, without resorting to outside help, if your smartphone has the Internet or you have downloaded the map and installed it in your phone.
And here is another detailed map of Bangkok with sights that you can download from the Internet and print out on a color printer to always have at hand: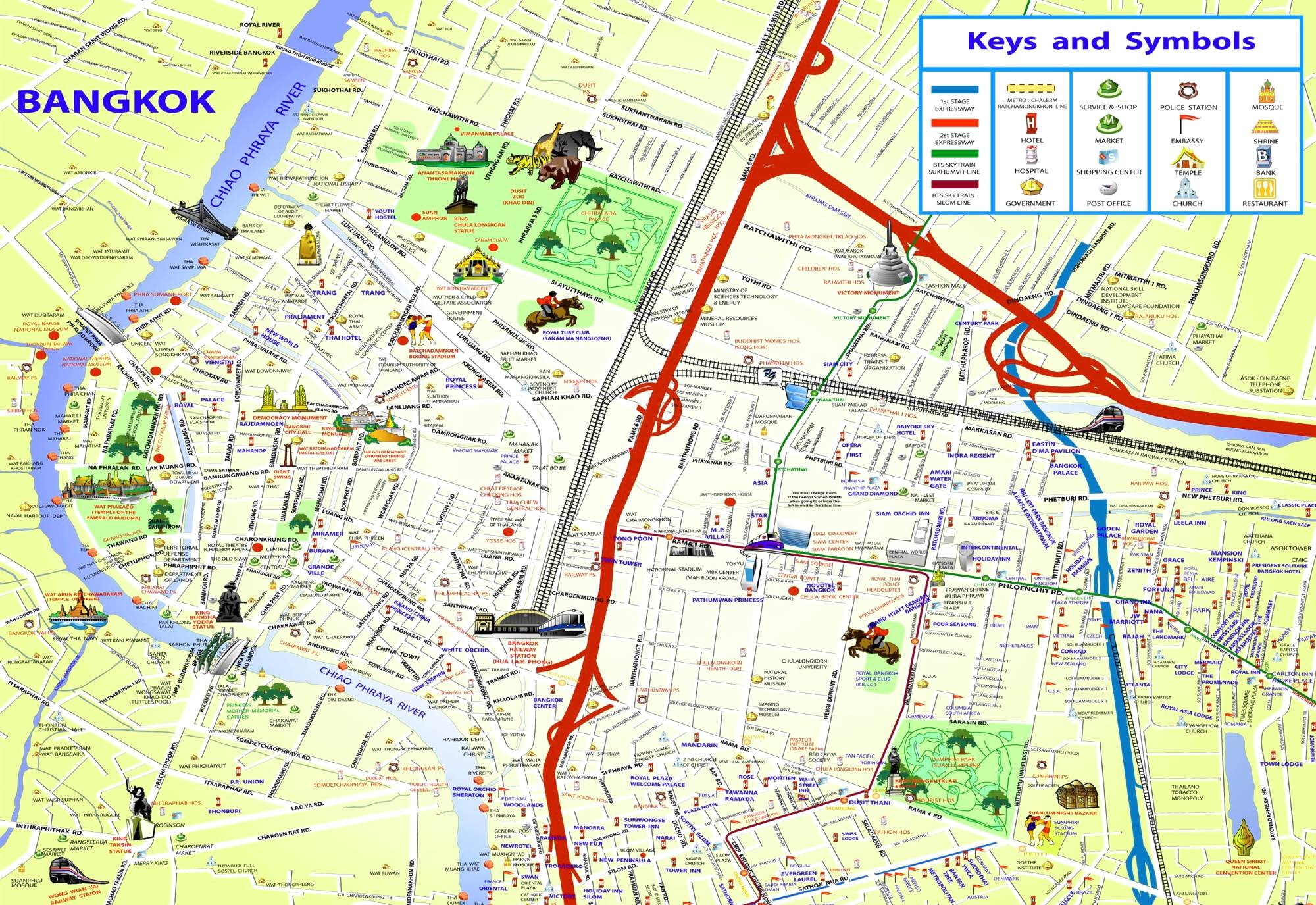 As you know, Bangkok has a huge number of Buddhist and Hindu temples, causing great interest among tourists. You can download a map of the temples here: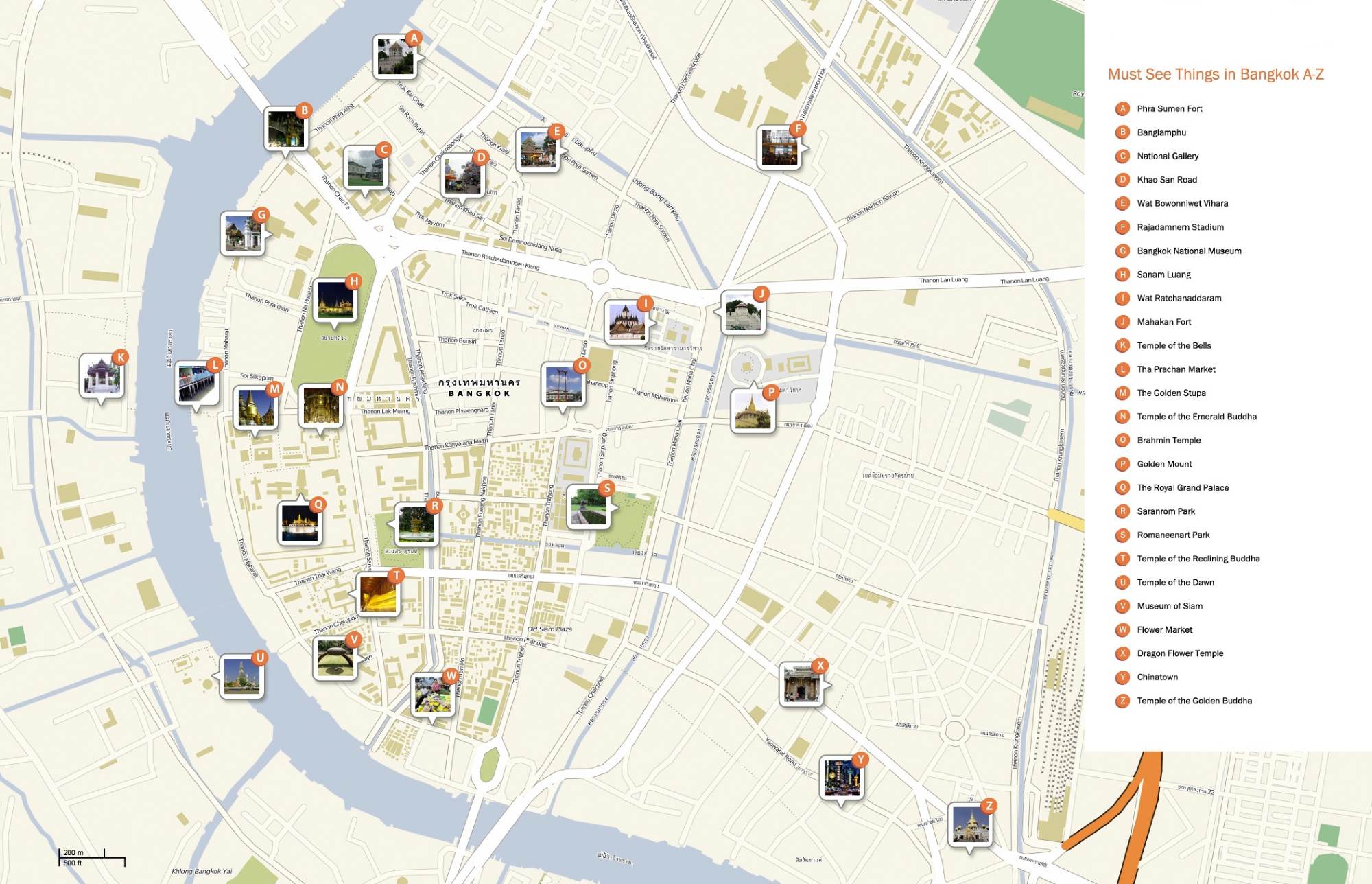 Geographic map
You will surely need a high-quality geographical map of Bangkok in Russian with its streets and squares, roads, districts with high resolution. This is a map from Google:
Transportation Card
When first entering this city, the first thing you will need is a map of the subway, the most popular form of public transportation in any capital city: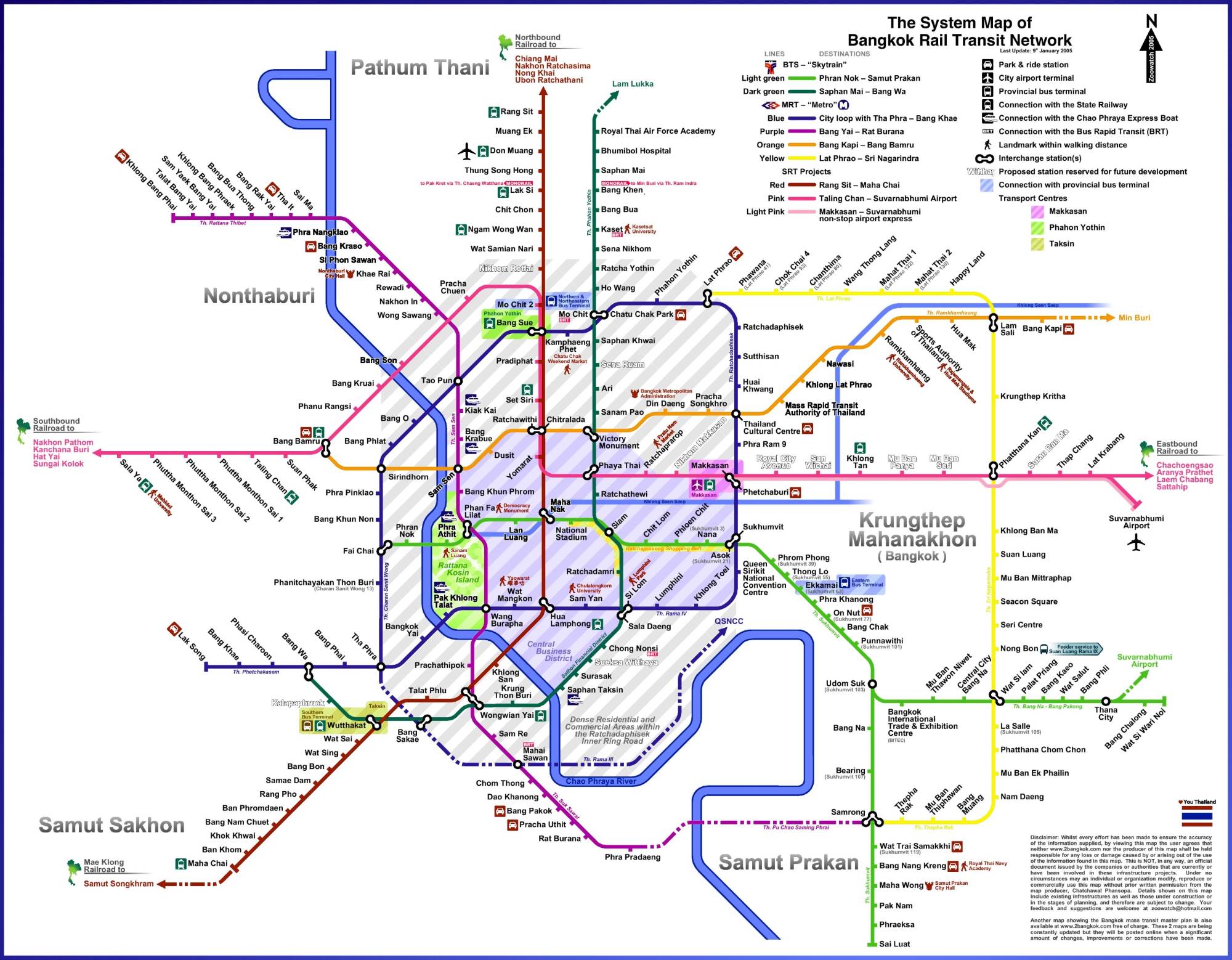 A map of the local subway, which is also extremely popular among residents of the capital and its guests, is also a must: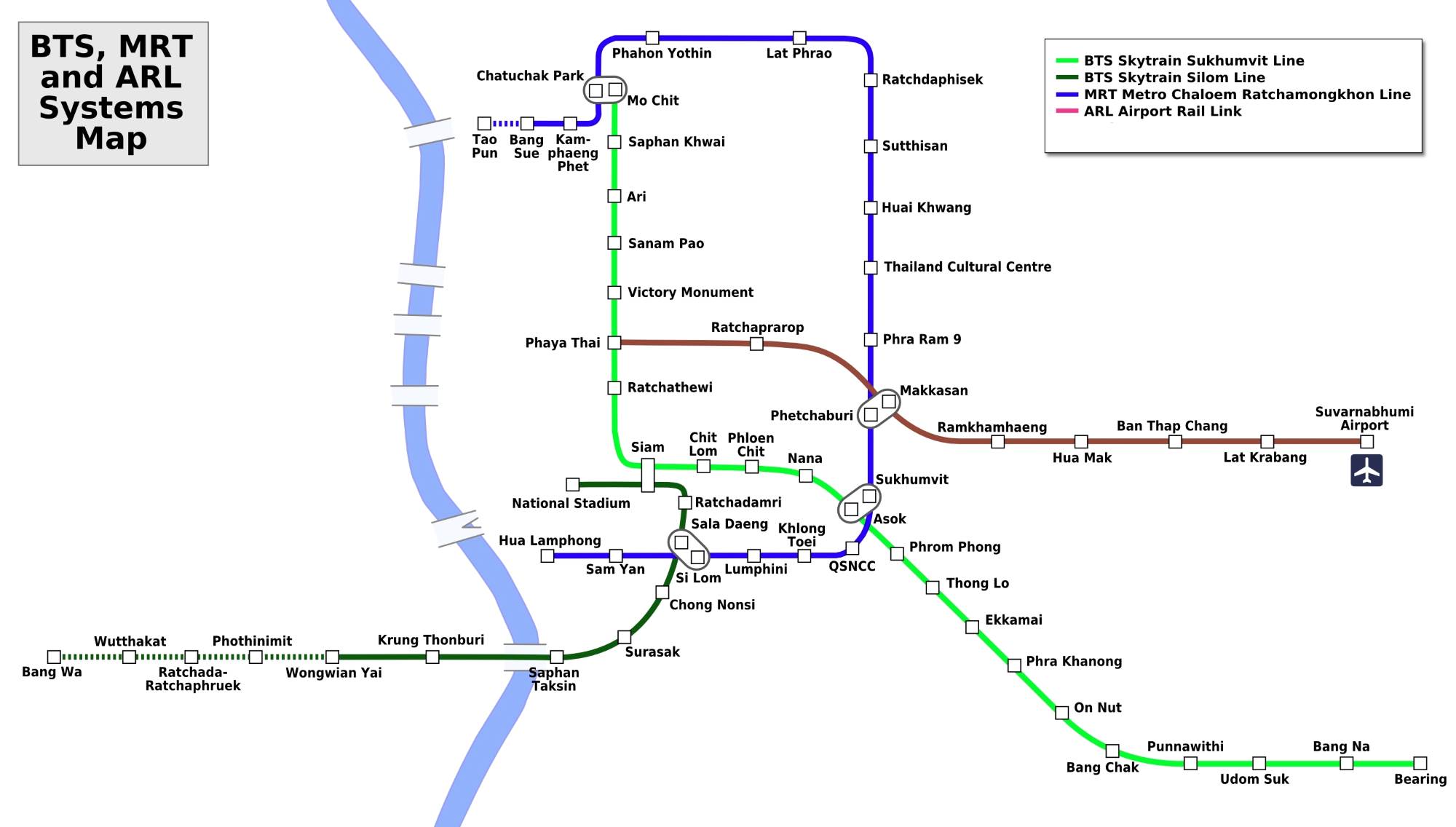 A popular tourist map of the river streetcar, which is a huge number of interesting excursions in the city: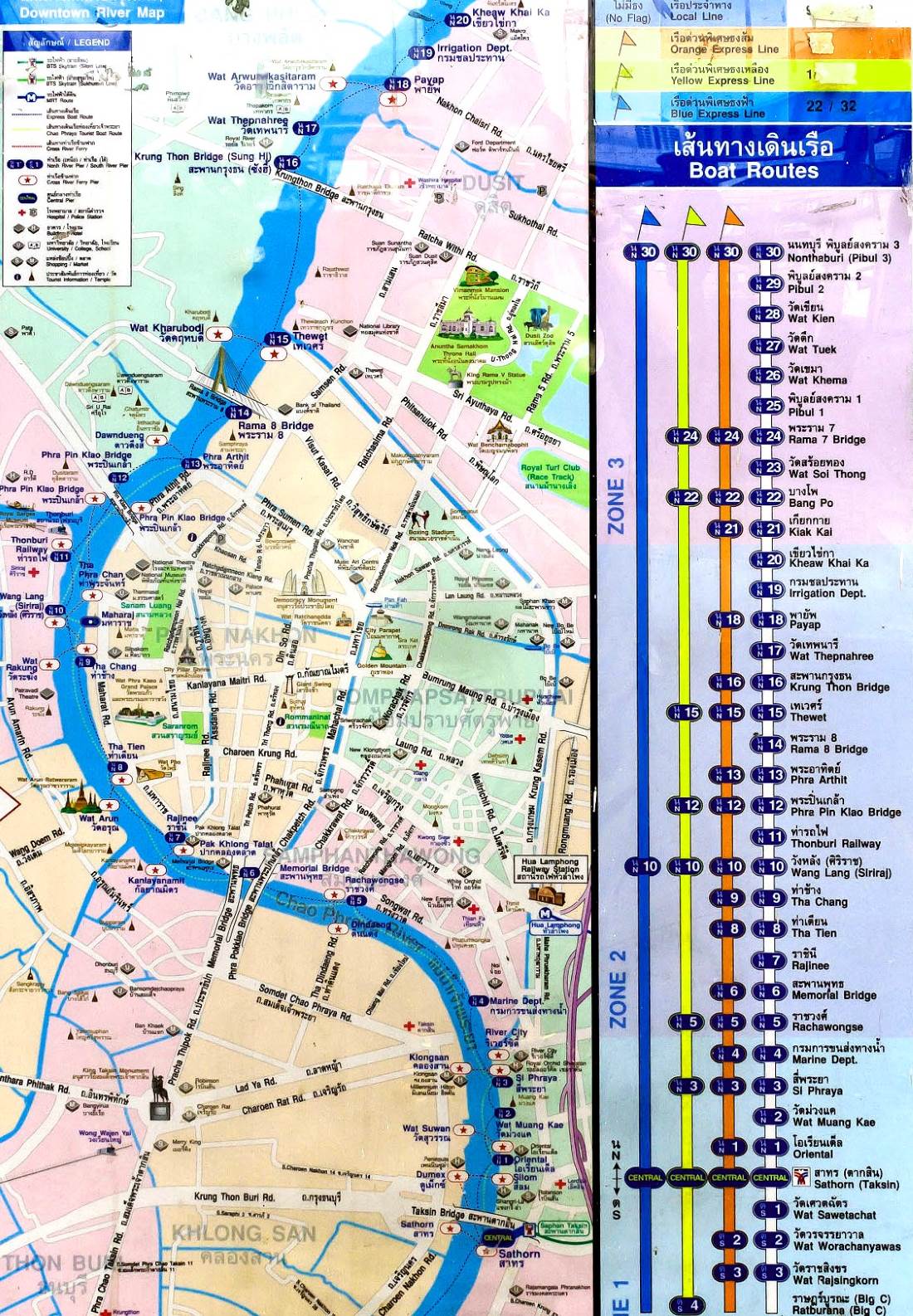 Hotel map
Going to Bangkok for a few days, it is important to reserve a hotel room in advance. If you do not have time to do this, you should have a map of hotels in the city: