If this is your first visit to Amsterdam, be sure to get maps and preview them. They will help you quickly orient yourself in an unfamiliar city.
City maps
You can look for such maps at local kiosks and offline travel stores, but the easiest way to find them is on the Internet. Usually there are a lot of maps on various tourist sites. Then you can print it out on a color printer.
Map of Amsterdam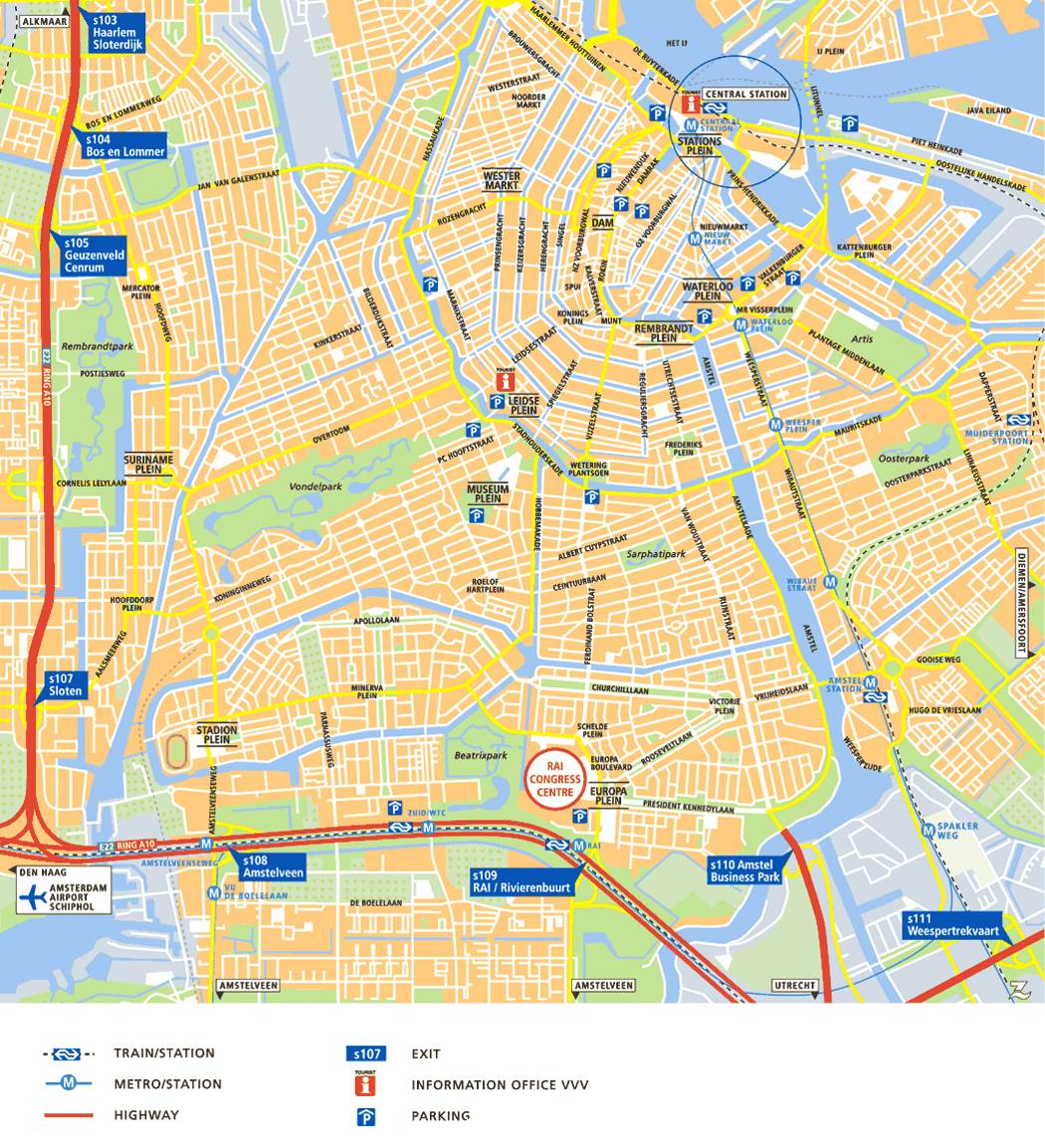 Map of Amsterdam city center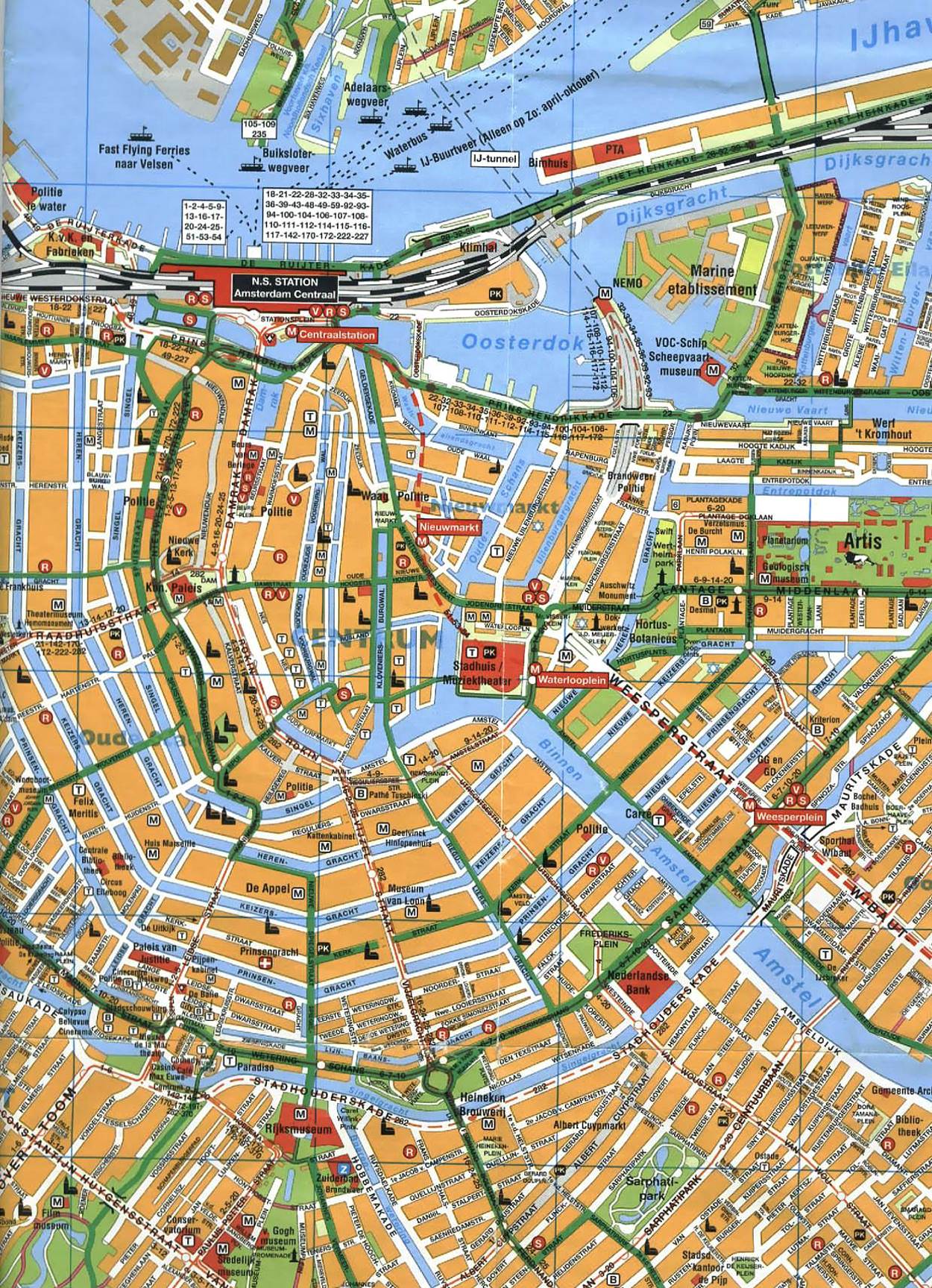 Google map of Amsterdam in Russian
Attractions
The most interesting sights of Amsterdam are its monuments, as well as cultural, historical and natural attractions. We offer you the most detailed map of sights in Amsterdam: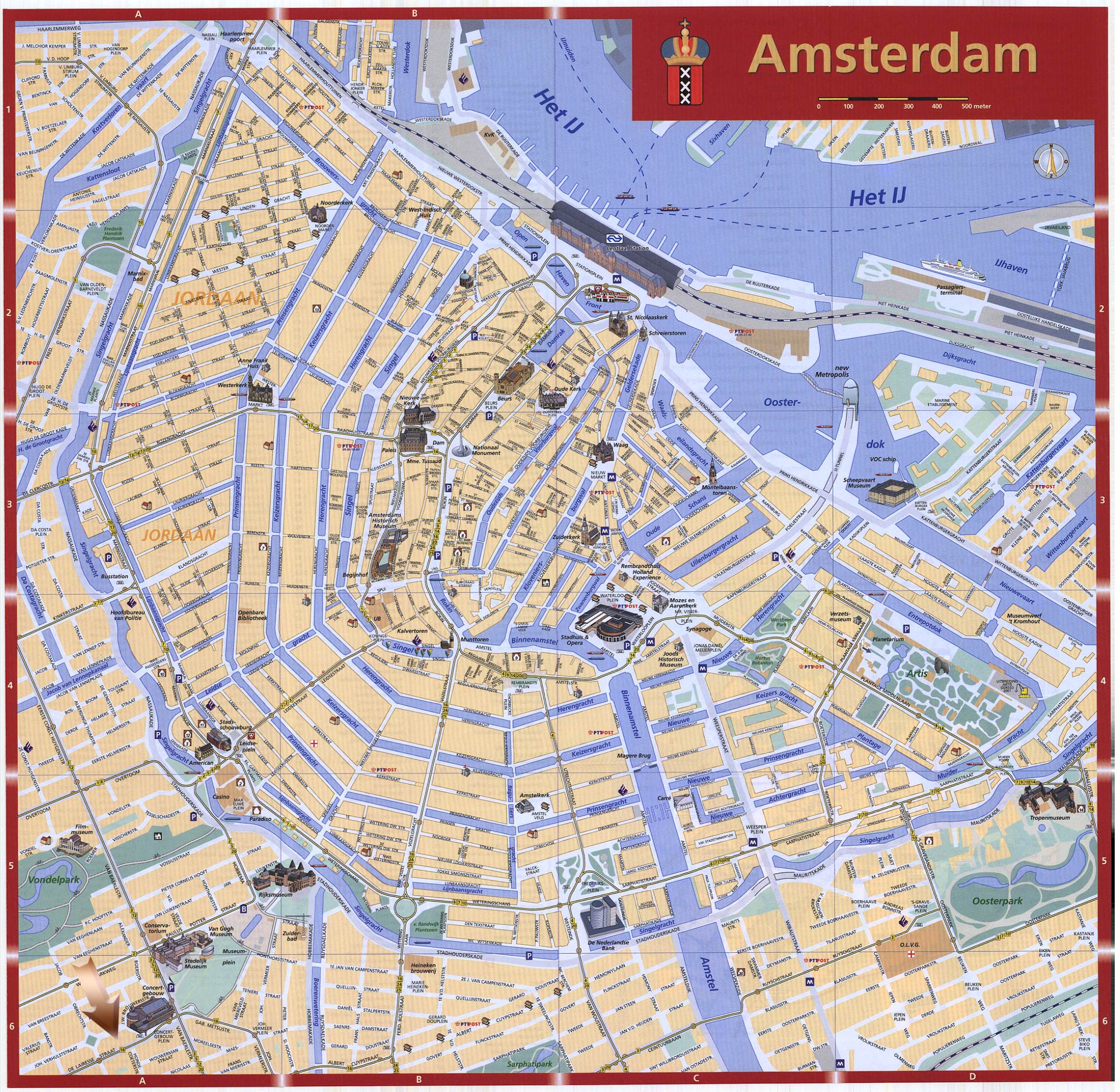 Tourist map of Amsterdam from Google
Transportation
The subway in Amsterdam is not as developed as in Moscow or St. Petersburg, it has no monuments of Stalinist architecture, but it is one of the most inexpensive modes of urban transport.
Subway map of Amsterdam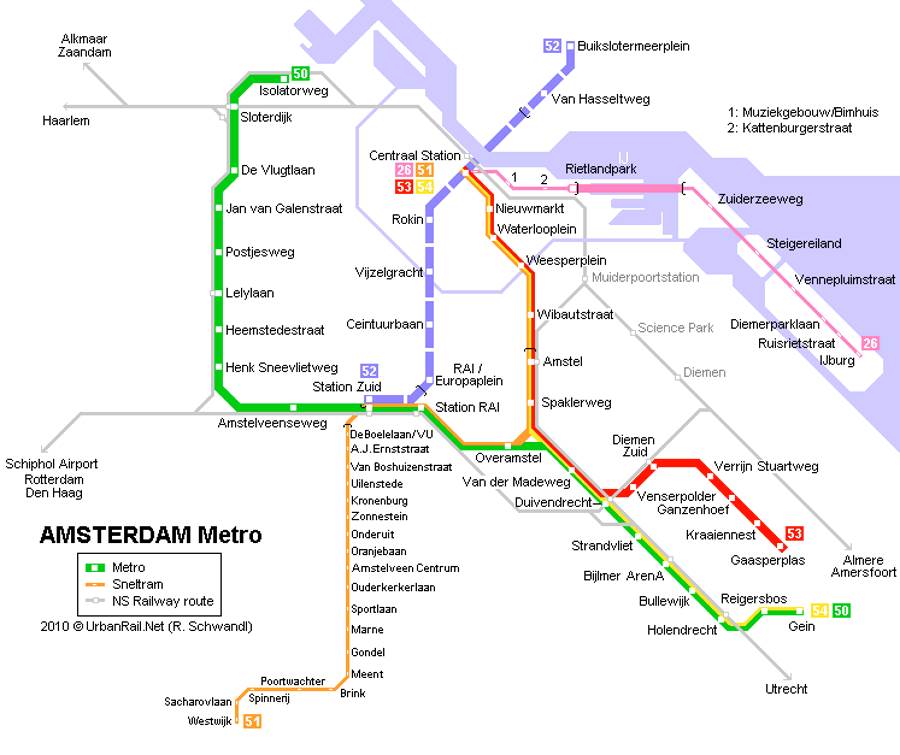 Amsterdam's transportation system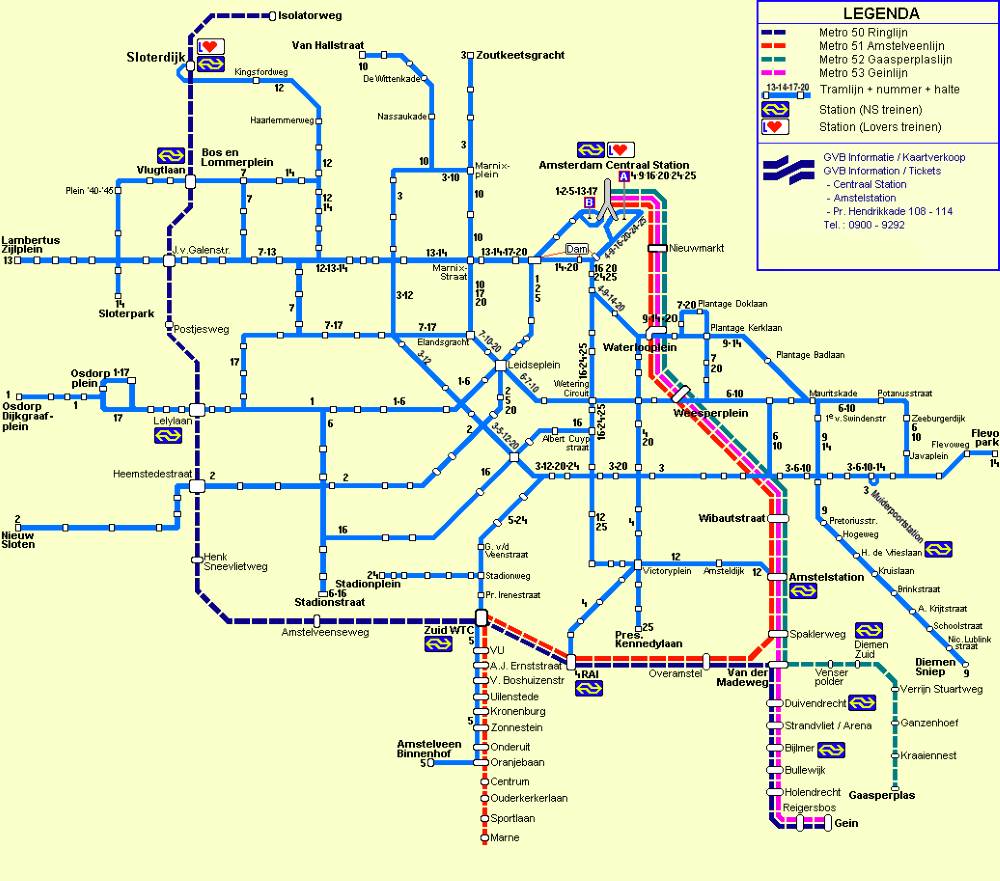 A newcomer to Amsterdam will certainly find the scheme of the international airport useful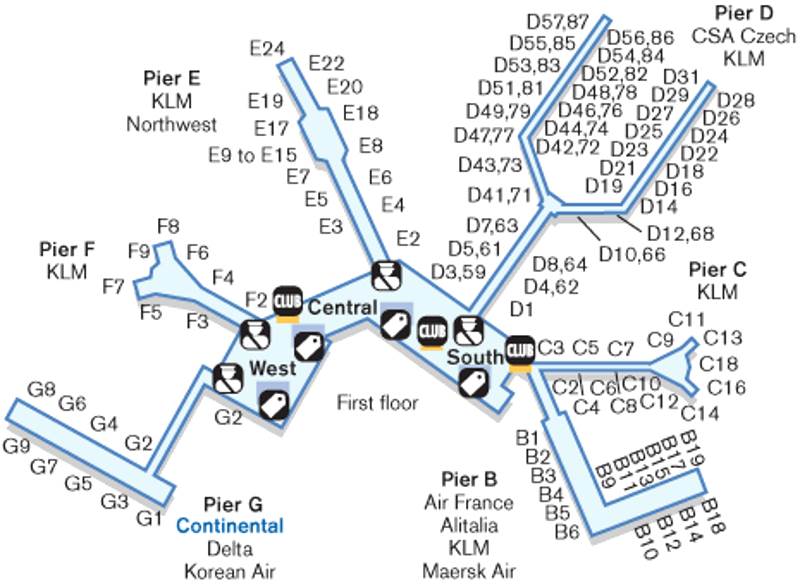 Residents and visitors to the city are very fond of the local land and water streetcars. Thanks to this form of urban transport you can not only move around, but also to admire the beauty of the city, to see its sights.
Water streetcar traffic scheme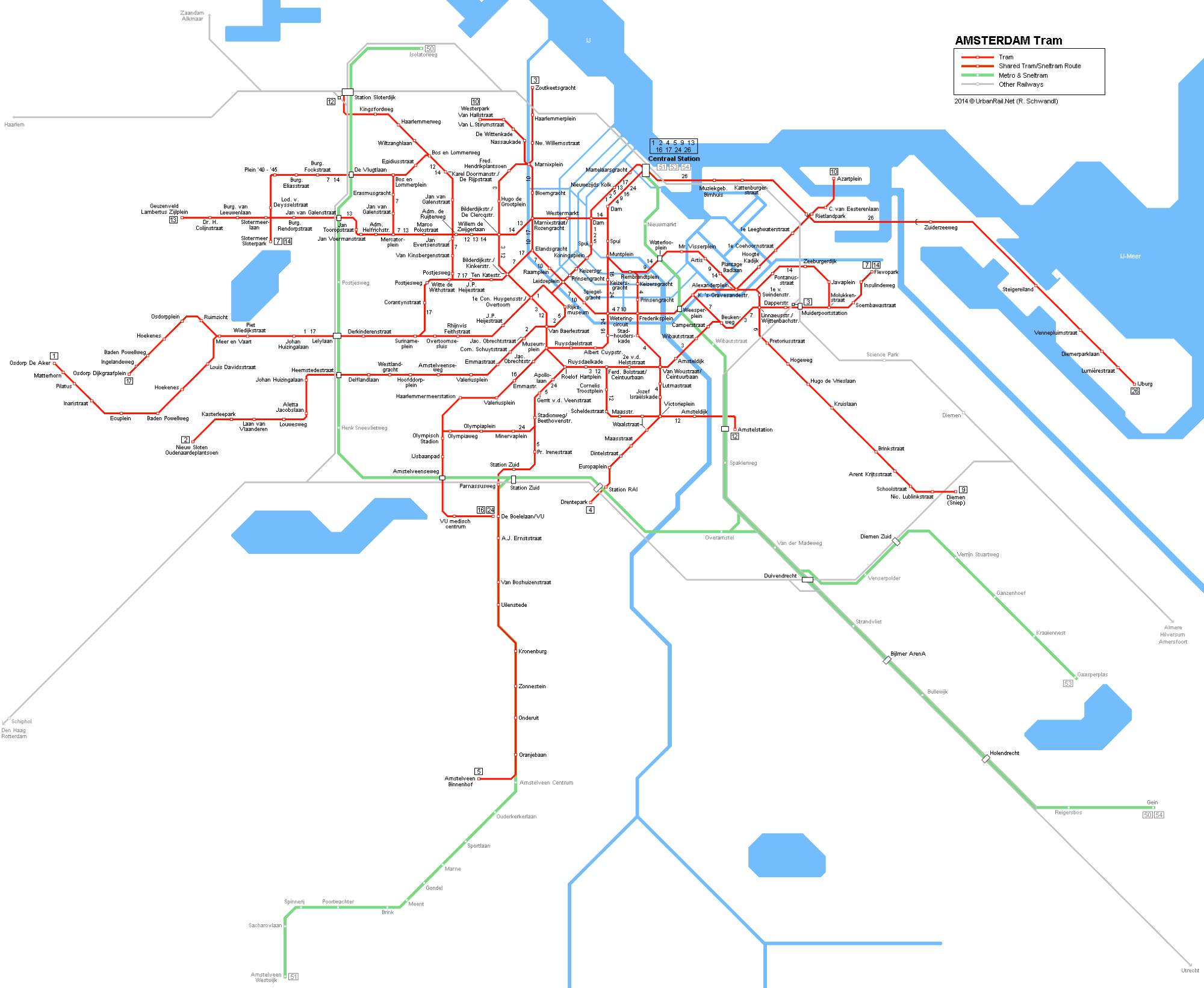 Hotels
Undoubtedly, looking for a suitable hotel, where you can spend a couple of days or an entire vacation in Amsterdam, is also easier with a map in hand. After all, only the data in online search engines is often not enough.
Amsterdam hotel map