Once in Goa, tourists from different countries want to get to this blessed land again and again. Gradually, the love for India becomes stronger and stronger, and people decide to move and live in Goa permanently.
Life in Goa seems to be a paradise for many. It was not without reason that hippies found their true homeland here in the '60s, continuing to live in Goa today. Many of our compatriots also like this Europeanized part of India.
How do you legally establish yourself in Goa? What are the pros and cons of living in your new homeland? What is the feedback from Russians who obtained citizenship and permanent residence in India? This and much more will be discussed in the article.
Russians in Goa
Abroad, our compatriots are generally referred to as Russians, not divided into specific nationalities. To avoid confusion, I suggest we go this way and call us all Russians in general.
As statistics show, today in India there are about a thousand of our former compatriots who have taken Indian citizenship and have a permanent place of residence in India, mainly in its capital, Delhi.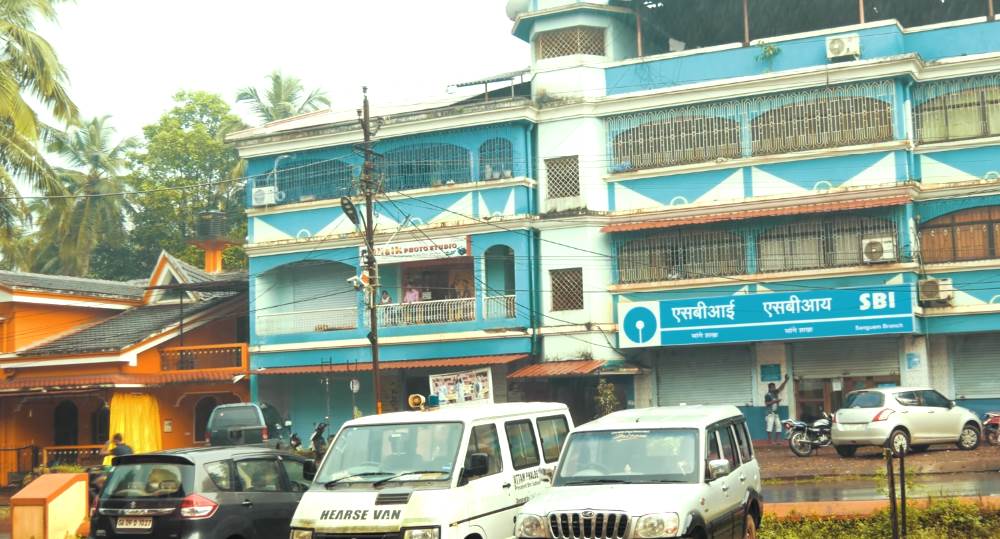 There are several hundred Russians living in Goa today who have legally formalized their relationship with India. Although many Russians live in the state permanently unofficially, in today's fashionable status of downshifters.
According to statistics on the coast of the Arabian Sea in Goa, today there are about a million compatriots who come here for the winter, to survive the harsh Russian winter in the subequatorial paradise. They are called eternal tourists.
Where do the Russians live in Goa?
The Russians in North Goa has a separate village Morjim with the surrounding beach of the same name, it is unofficially called the Russian. However, the Russians in Goa like to live on other beaches.
They prefer the north of Goa because. life here is cheaper than in South Goa and more fun, the north has been home to hippies after 30 and their followers for half a century. Russians in Goa live in Arambola, Baga, Chapore, etc. North Goa has long been called a Russian colony.
There are so many of our compatriots today that the local tourist service is quickly reoriented to this category of wealthy tourists: cab drivers, guides, cooks and other staff have mastered the Russian language, Russian cuisine, etc.
Therefore, today Russians live quite comfortably in Goa, not suffering from wild nostalgia and lack of favorite foods. You can find products from Russia in stores, from black bread and kvass to Kiev cake and kefir.
Legal residence options in Goa
The procedure for obtaining Indian citizenship always lasts at least ten years, and the migration services do not seek to increase the population.
To move and live legally in Goa, you must meet a number of conditions:
to learn Hindi and English at least at a conversational level;
not be held criminally or administratively liable in India;
have a permanent source of income.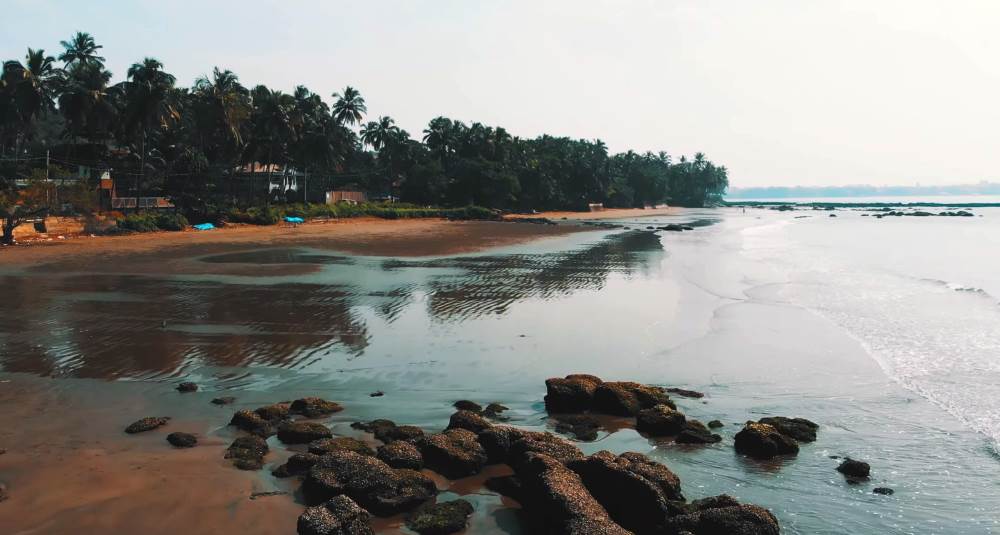 After 10 years of living in Goa for permanent residence in India, you can safely apply for Indian citizenship. For the last year it has been forbidden to leave the country, his potential new homeland, at all.
Study visa or visitor's visa
Those wishing to go to live in Goa for a long time are considering several ways to legalize themselves and their families under Indian law. The easiest way is to study in India or get married to a citizen (or citizens) of that country.
In India you can get quite a decent education, but for this you need to have a good command of English. After studying, you can get a permanent residence permit, find a job and have good prospects of life in Goa.
In northern Goa, near Bambolim, there is a state university, which costs about $15,000. You can legally live in Goa on a study visa after submitting a receipt of payment of the full amount of tuition.
As part of international cooperation and student exchanges, at least 1,000 students from Russia are studying in India today. They don't pay tuition, they get an invitation from an Indian university.
You can get a visitor's visa if you have an invitation from an Indian citizen. You need to provide the migration service with the address where you are going to live in India, as well as proof of your financial solvency. Such visas are issued for one year.
Work Visa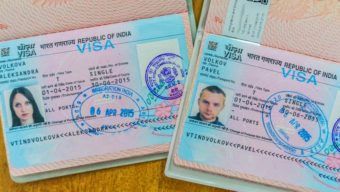 Without state permission, a foreigner will not be able to work in India. You can get a work visa only if you have an employment contract and place of residence. A small number of institutions or businesses in India enter into such contracts.
The rest of the jobs for foreigners are just tourism business. Few Russians will agree to move to Goa for a difficult job in the service sector and a pittance salary. The local Goans agree to it.
Getting married to an Indian
You can stay in Goa by getting married or marrying a local. This is quite a complicated legal procedure, so the help of a lawyer will definitely be required. The marriage certificate is issued in India by the court.
After the marriage, the newlywed couple from Russia is granted a visa for a year, it is allowed to work in India and Goa. After one year, if the marriage is not dissolved, the visa is re-issued for another year.
Residence Permit
In India, this document is called the OCI card. It is issued for up to 20 years, after 10 years you can solve with the authorities the question of obtaining Indian citizenship. This is the time to live permanently in Goa or another state in India.
Dual citizenship is forbidden in India. Therefore, when obtaining an Indian passport, Russian citizenship will have to be renounced. After living in your new homeland for so many years, you can make a choice.
Acquisition of real estate
To have the right to buy a house in Goa, you must live here legally for at least six months. In order to have fewer bureaucratic problems, apply for an annual or multiple entry visa. There are special agencies to help in Goa.
The purchase of a house or an apartment in India by Russian citizens will not help them to get an Indian passport, but it will solve their housing problems. If you have a place to live in India, you still have to live there legally.
How to go to Goa for six months?
If you go to Goa for tourism purposes, there is a special tourist visa for this. It is received at the Indian embassy in Moscow or at the nearest Indian consulate on the territory of Russia.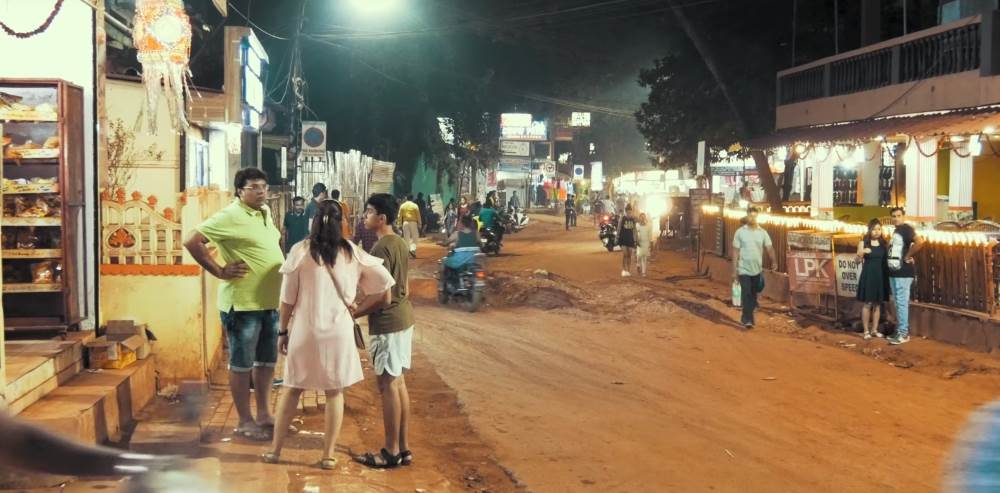 With a tourist visa Russians can stay in Indian Goa for no more than 3 months. If you want to extend the visa for up to 6 months, you should leave, for example, in Thailand, return to Goa and at the airport Dabolim make a new tourist visa.
A multiple-entry visa can be valid for no more than six months. It can be used to leave Goa several times to travel to neighboring tourist countries, on excursions, and then return to India without having to apply for a new visa.
How much does it cost to live in Goa?
Goa, as a place to live, is not only a good climate, but also low prices for food and accommodation. The feeling of paradise on earth is what pushes many tourists to move to Goa.
Prices in Goa do not even compare with Vietnam or Thailand, they are markedly lower even than in these low-cost resorts. If you live frugally, cook your own food, buy food at the market, and rent long term, $1,000 a month per family is enough.
Downshifters from Russia
Today it is fashionable for Russians from metropolitan cities to go to Goa, renting out their apartments and using the money to live in this paradise place. Most often it is done by people who are of retirement age, although young Russians on the beaches of Goa is full.
We are facing downshifters, i.e. people who refused to be careerists, to earn a lot of money, to participate in the daily grind, and who decided to leave Russia for Goa for as long as possible to enjoy the sea and the sun, away from business.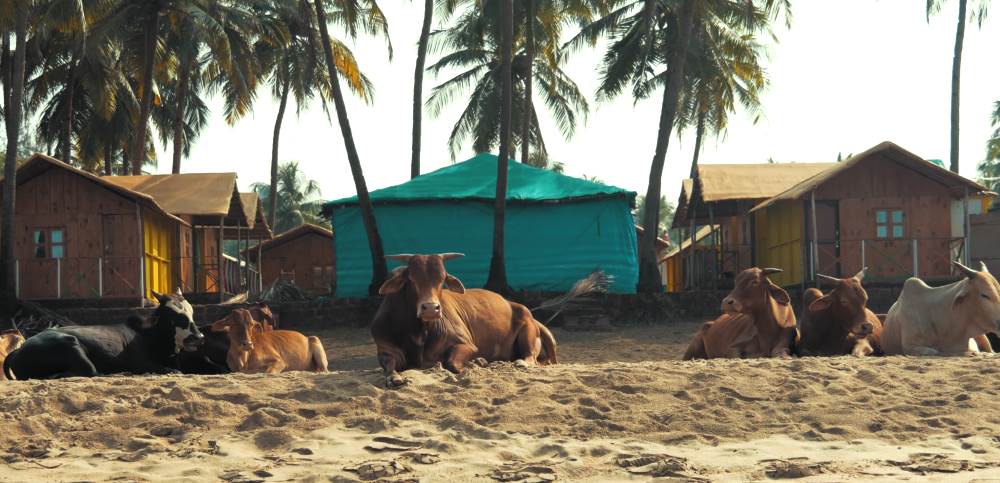 The teachings of Hinduism, Taoism, Buddhism, and Christianity all teach that man should withdraw from vanity, think about immortality, turn the other cheek for a blow on one cheek, etc. In this sense, Buddha and Christ were the first downshifters.
That's why Goa appealed so much to the first hippies from Europe and America, and even today they sunbathe, sing and dance the whole day without a care in the world. That's why a lot of Russians like life in Goa so much.
It will be noted that there are Russians in Goa who are tired of the everyday office and decided to escape from it to Goa, as well as Russians who want to create a new ideal of life, to realize their dreams, and not just to sunbathe, eat seafood and drink alcohol.
Work in Goa
Without a work visa, permanent residence permit or passport, it is difficult for a foreigner to find a good job in Goa. The state reacts harshly to unofficial employment, which does not add taxes to the treasury.
Illegal business or undocumented employment can result in a substantial administrative fine or imprisonment, followed by expulsion from the country.
Tourism Business
At the same time, many of our compatriots find work in Goa, both officially and unofficially. Due to the large number of vacationers from Russia, many Russians living in Goa permanently work as guides or tour guides.
There are a lot of Russian sales managers here, and they interact very effectively with Russian entrepreneurs and Indian businessmen. There are many other available professions in the travel business.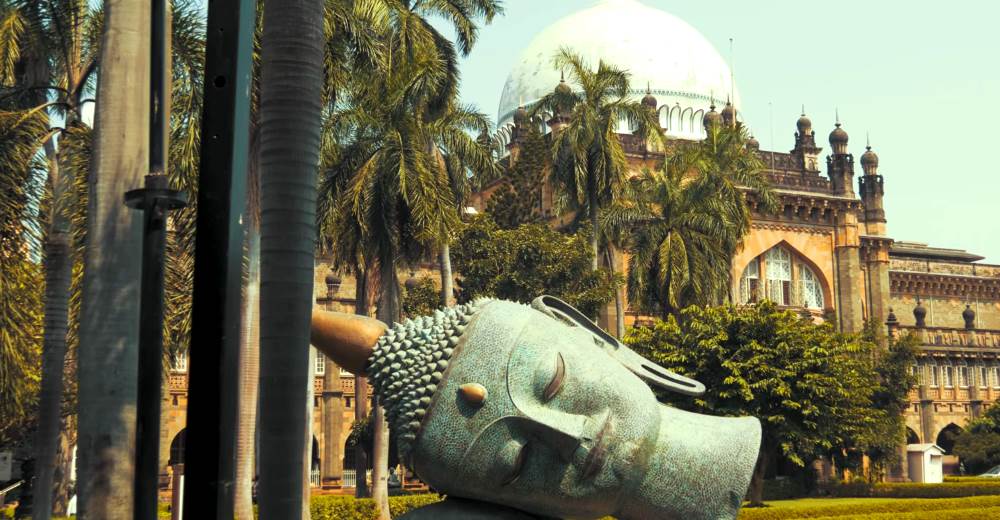 English or Hindi interpreters are in great demand in Goa. Not all of our citizens take the trouble to learn at least English. This is why the presence of an interpreter in a hotel, restaurant, or clinic is often a must.
In Goa it is quite easy to get a job as a photographer or animator. But this work is more for students.
Instructors in water sports are in great demand. It requires health, certain knowledge and experience.
Professional workers
Real professionals are in demand in India. The doors of all kinds of clinics are open to our doctors here, and good salaries are offered right away. Naturally, you need a diploma and a job description in English translation.
IT specialists, pharmacists, physicists, etc. are also in demand. Such professionals first negotiate a place of work and then go to Goa. English is a must, Hindi is optional.
A low-paying job
In Goa, hotels are always in need of cleaners, and in restaurants – assistant cooks, but it's extremely low-paid work, hippies are fine, and most Russians will not agree to work for such money.
If you work illegally, you will quickly become a victim of constant police extortion. In India, this is the order of the day. The local criminals, fake and real authorities, won't leave you alone, either.
Goans can also have a mental and physical impact on you, because you are taking their bread, even if you work in the tourism business legally, with the necessary documents. Migrants and expats in any country are 2nd class.
A few final tips
An official job in tourism is hard work. You will have to meet with hundreds of tourists every day, the work schedule is irregular, often without days off or holidays. But the local climate has a beneficial effect on Goans and tourists.
According to what Russians say in India, the bureaucracy is absolutely wild. No one is waiting here for immigrants, there are no special programs for newcomers, there is no desire to increase the number of citizens in the country, it is extremely difficult to obtain a passport.