Kotigao Reserve in Goa – the world-famous area of untouched nature under the protection of the state, a veritable wild jungle with unique flora and fauna, where thousands of years have not set a foot man.
Description of Cotigao
Today there are several such natural areas in the Indian state of Goa, one of the largest being the Cotigao Wildlife Sanctuary. This was ancient India before human civilization came to it.
This sanctuary was created by decree of the Indian leadership in the 1960s to protect the tigers and leopards, the famous Indian bison, and other animals that had lived here for centuries.
Kotigao Reserve on a map of Goa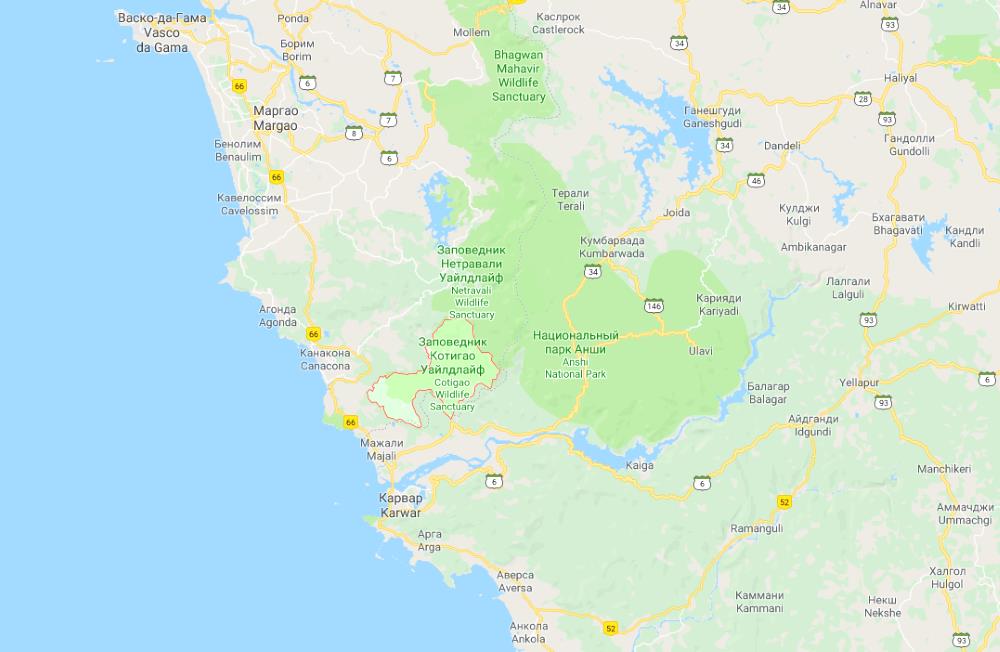 The Kotigao Reserve is located in the south of the Indian state of Goa. It is considered the second greatest in the state and has an area of almost 90 square kilometers. The reserve is located in Kanakon, the southern region of Goa.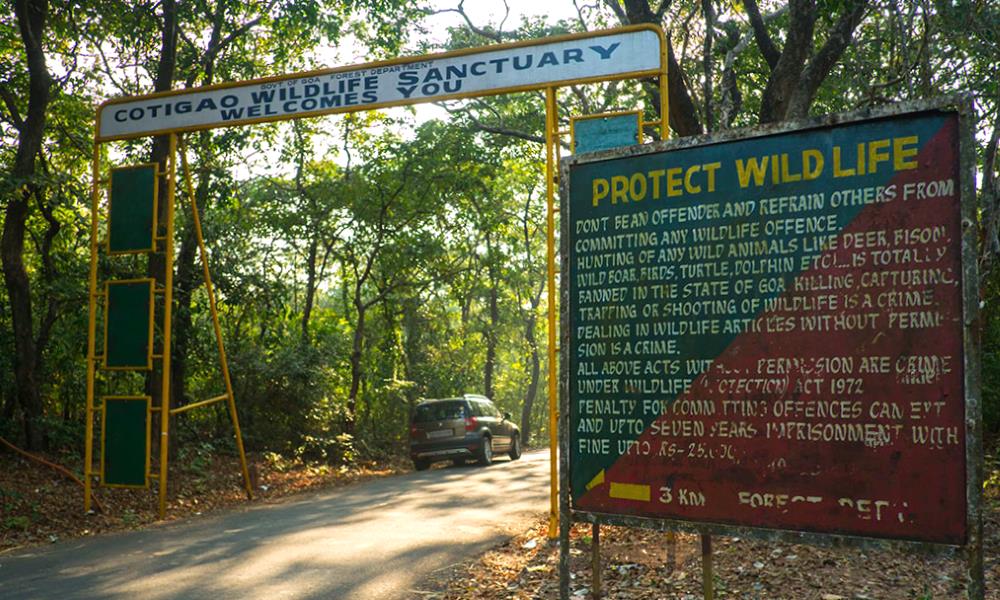 Tourists will be interested to see the local squirrels, lories, flying dragons, nuthatches and other animals. But they are all wary of human contact, so it will take time and patience.
In front of the entrance to the reserve is an ecological center with a forestry service, rescue service, library, park and residential lodges. Local foresters offer guided tours of the natural area for tourists.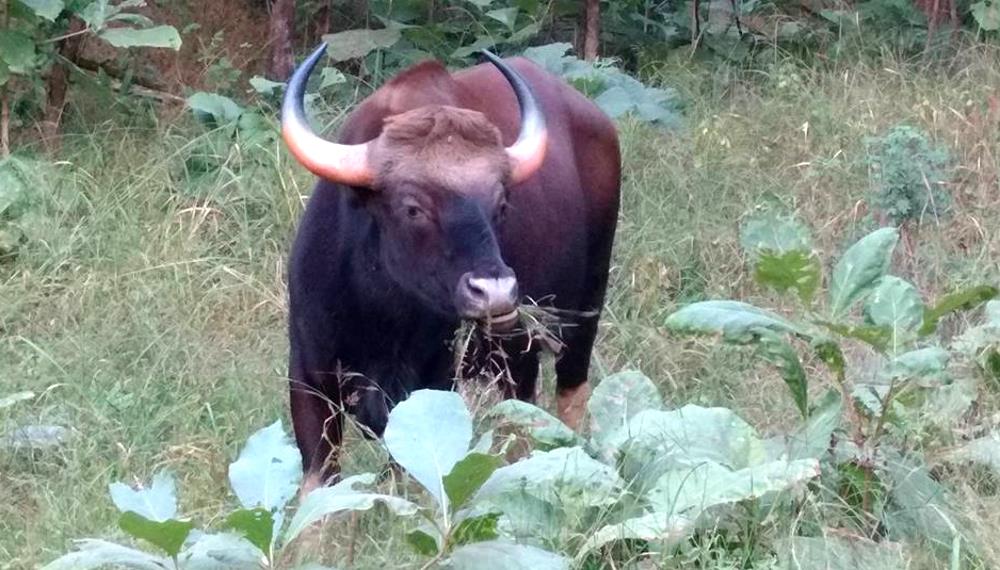 Unfortunately, many animals today are almost impossible to see in Quetigao. Indian tigers, leopards, and panthers are no longer found here. There are no bears, gazelles or hyenas, they have gone to wilder places because of the large number of people around.
However, the local fauna continues to surprise tourists. There are plenty of monkeys in the Cotigao, and you are allowed to feed them by hand, as well as bison, wild boar, and porcupines. The reserve is famous for hundreds of species of tropical birds, snakes, insects, etc.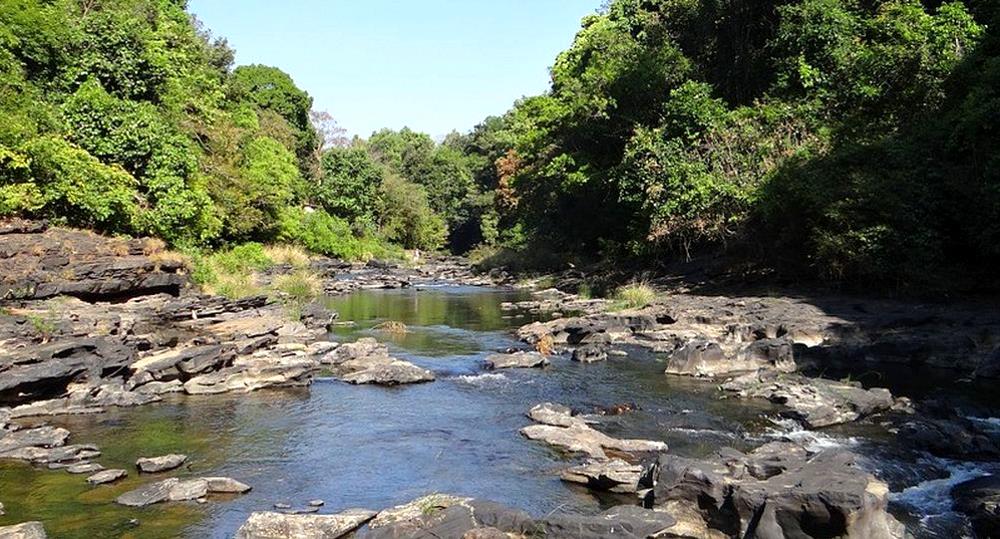 Its entire territory is overgrown with deciduous forest up to 30 meters high, bushes, various types of lianas, lichens and mosses. And the thickets of flora are so thick that the sunlight almost does not reach the ground, below it is always twilight.
Hiking trails
There are many trails for tourists of varying length – from hundreds of meters to several kilometers. Everyone can choose a trail according to their interests. You can walk or ride a rented bike.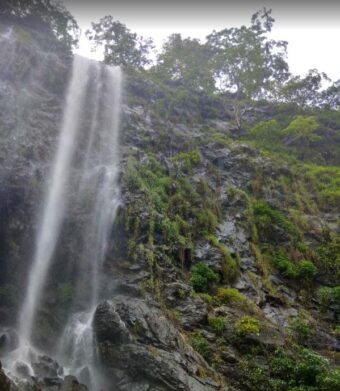 You will see a map of the trails in the Kotigao Reserve at the entrance. There is also a navigation system installed so that tourists can navigate properly and not get lost traveling along these trails.
There are two observation decks, giving tourists the opportunity to view the surrounding area for several kilometers around. They are installed in the depths of the reserve on the high trees, you can climb up the rope ladders.
How to get to Kotigao
You can come here by highway, going through the village of Chaudi in southern Goa to the village of Poinginim. It is a couple of kilometers from Kotigao and can be reached on foot or by rented bike.
Panaji is 90 km away, you can take a cab or rent a car in the state capital to reach this wonderful place in comfort. But the cost of such a transfer is much higher.
Ticket prices to Cotigao
The ticket price is 5 rupees. Extras:
Entry by car is 50 rupees.
Photo and video permits are 25 rupees.
For reference: Indian rupee to Russian ruble: 100 INR = 92.92 RUB
The gates of the reserve are always open from 07:00 to 17:30, without holidays and weekends.
Reviews of the Kotigao Nature Reserve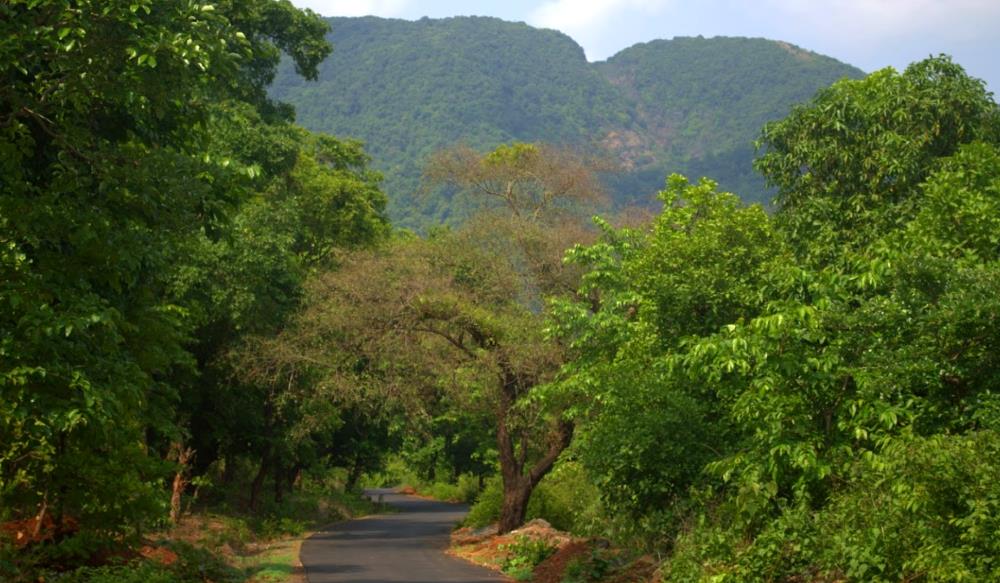 Vyacheslav, Moscow:
It was like I was on a show called "In the Animal World. It was a long walk through the nature park, and then we climbed to the observation deck. It was getting dark, and we saw the animals at the watering hole. It's an astonishing sight. You feel like Mowgli.
Elena, Syktyvkar:
It was not easy for me to travel through Quetigao. Very hot and humid, especially at the waterfalls. A real jungle, to walk through it, you need a decent athletic training. But it's incredibly interesting.
Roman, Voronezh:
It was an amazing adventure. We even spent the night in Kotigao at a lookout point so we could see the local animals coming out of their deep holes at dawn while people were sleeping.
Video overview of Cotigao