Colva village in Goa today – the most popular among Russians vacation destination in India. It is in South Goa, and was discovered by hippies in the 1960s. Today, Colva Beach is considered the first to be mastered by members of this subculture.
Following the hippies, millions of tourists from all over the world moved to Colva, and over the years, this South Asian resort has become increasingly popular. Today Kolva in Goa has become a real center of youth recreation.
Russian travel agencies offer their customers a lot of package tours to the beach is Colva in South Goa, so the Russian language is spoken everywhere, many staff have mastered the "great and mighty.
What is Colva Beach
This beach is almost 30 kilometers long. The sand here is white and fine, crunching under your feet like snow when you walk on it. That's why Colva is categorized as a "Bounty" style beach.
Entering the sea water is shallow, to go to the waist deep, you have to go a long distance. Therefore, the beach is convenient for those who come to rest on Colva with young children.
The center of Colva Beach is always crowded, especially on weekends, when young people from all over South Goa come here to sunbathe and have fun in sports (beach cricket is fashionable here). But it is worth stepping aside for a few hundred meters, and in front of you pristine clean, untouched white beach without the screams of traders, the noise of holidaymakers, working shekels and other signs of civilization.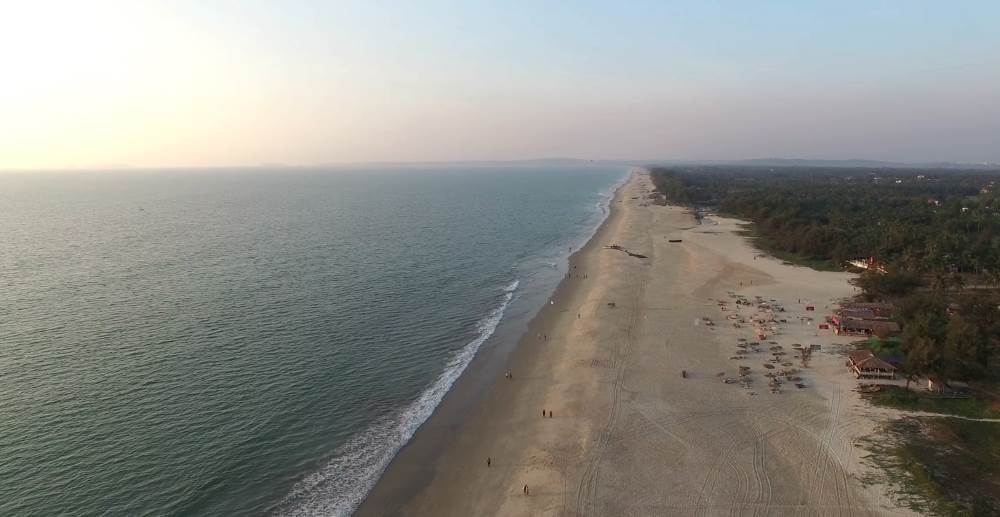 The beach sand on Colva is very dense, so it's great for biking. Here you can inexpensively rent this vehicle and ride at your pleasure.
Colva Beach is home to many cows sacred to Indians, as well as flocks of dogs and crows, but there is almost no litter. Local cleaners periodically walk along the beach and collect it in bags.
On the beach are travel agencies, offering the vacationing public a variety of entertainment: walks on the sea in boats and boats, parachute jumps, a lot of water games, etc.
Geography
The coastline of the state of Goa is about 100 km long from south to north, it is divided into southern and northern parts. Colva Beach is practically in the middle of it. Settled on it tourists can visit the maximum number of other northern and southern beaches.
Panaji, the capital of Goa, is 35 kilometers from this beach. And the nearest train station and at the same time the capital of South Goa Margao is close by – 4 km from Colva Beach. You can get there by cab, tuk-tuk or motor rickshaw.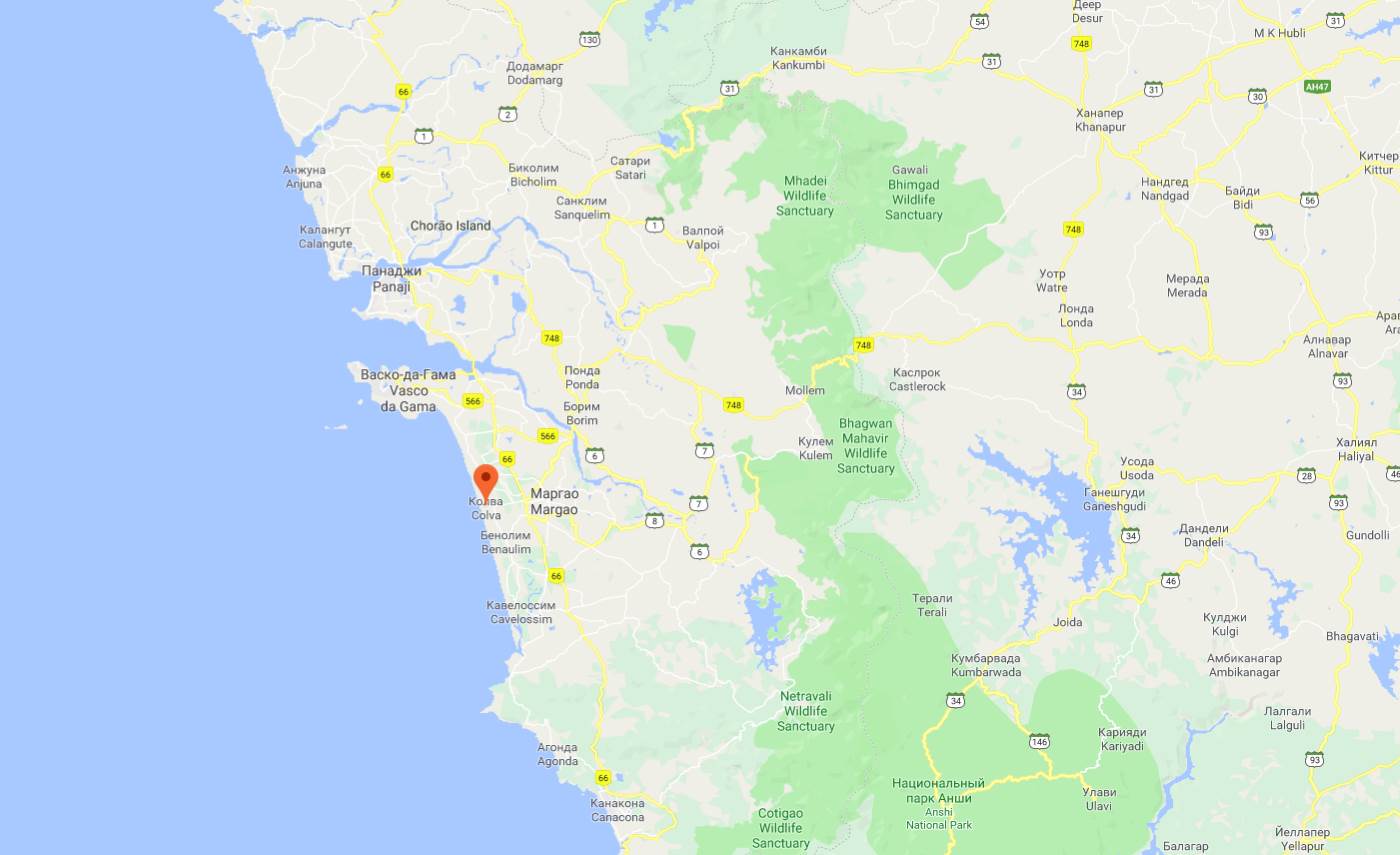 From here you can go to Arambol in North Goa, visit the world-famous Drum Circle, listen to Goa Trance music, choose homemade jewelry at the hippie market, etc.
Or you can go to the southernmost part of Goa, there to sunbathe on the beach with turtles and taste fresh oysters. Colva Beach is located near the local natural attraction of Dudhsagar Falls.
Conveniently located in relation to Colva and the local international airport Dabolim: a distance of about 20 km. It can be reached in half an hour by cab, which costs about 800-900 rupees.
If you need a budget option, there is a town near Dabolim, Vasco da Gamma, where buses are constantly running all over South Goa. They are sure to drive past the airport. The ticket from Dabolim to Colva Beach costs 15 rupees.
Weather
Colva Beach, like the rest of Indian Goa, has a subequatorial climate. It is always hot weather, but the high season, the most comfortable for tourists is considered the period of the year from November to March.
At this time in Goa, the air temperature during the day ranges +25C – +30C, is dry and sunny weather. The water in the sea near the coast warms up to +26C – +28C, the sea is calm, no waves.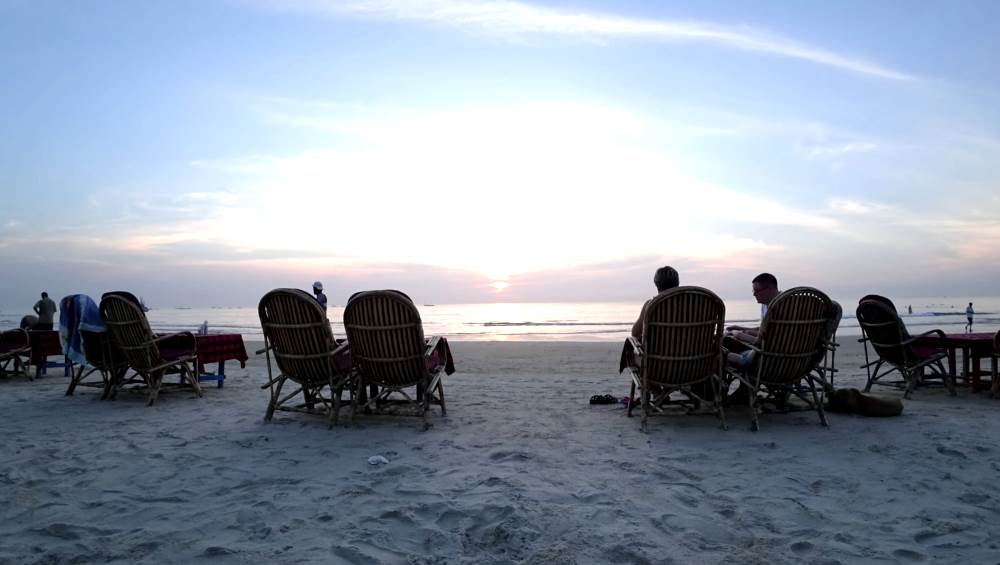 But the best time to visit Colva and Goa in general is December and January. At this time there is the perfect weather for recreation. It is not without reason that our travelers have long celebrated New Year and Christmas there.
The rest of the year the heat intensifies, it begins to rain, gradually turning into showers, there is one hundred percent humidity at a temperature of about +40C. I.e. the weather looks a lot like a Russian steam bath.
The danger is posed by Indian mosquitoes, hordes of which seek their prey with warm blood. There is a high probability of contracting Dengue fever, and there is no cure for it yet.
Shopping
From the center of Colva Beach up the street to the village of the same name. There are many stores and stalls on the street where you can buy clothes, shoes, souvenirs, oriental incense, tea, jewelry, etc. There is also a small fish market.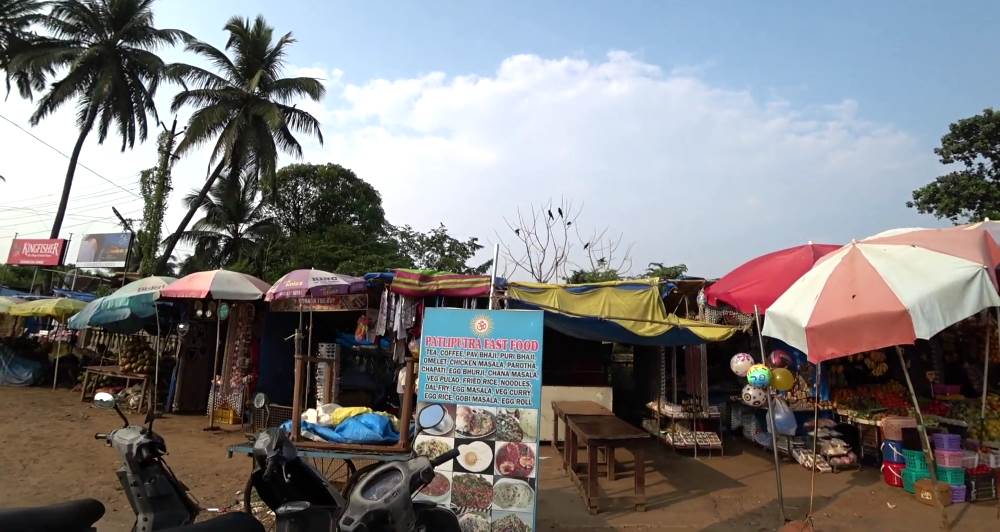 On it you can buy fish and sea creatures, just caught from the sea, and ask the traders immediately prepare them. It turns out delicious and relatively inexpensive. It would have cost several times as much at the beach shack.
There is a supermarket in the village of Colva, it is only a half hour walk from the beach. Here you can buy everything you need at once: food, drinks, cosmetics, clothes, Ayurvedic medicines, etc.
Hotels on Colva Beach
Hotels for all tastes and income are many on the beach, on Colva Beach Road and directly in the village of Colva in South Goa. Consider the hotels that are most popular with Russians.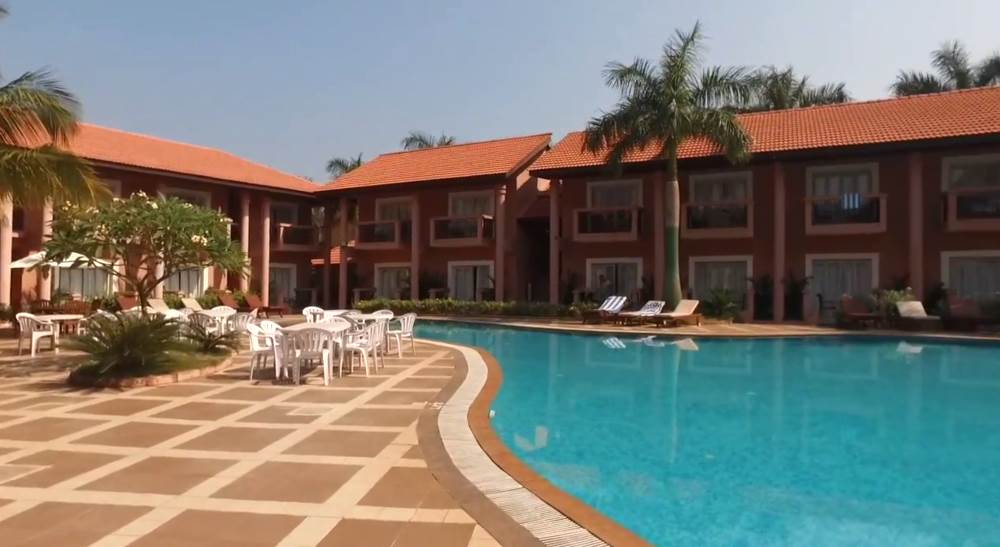 Colva Kinara. This hotel has a lot of positive reviews. It is located within walking distance of the beach. It offers an outdoor pool for adults and children, an excellent Ayurvedic spa and a restaurant with good food. The hotel building has five floors, each with mostly regular double rooms and suites. The room rate necessarily includes breakfast.
Silver Sands. This hotel is part of the tour package for Russians, but reviews of it are not too good. Domestic tourists accustomed to the level of service in Turkish and Egyptian resorts, the system "all inclusive", etc., do not like that the hotel staff does not speak Russian. There is a pool with clear water and a waterfall, delicious breakfasts, well-mannered staff, buffet. The staff speaks English, but for a Russian to understand, a school language is enough.
Golden Crown. A lot of Russians live here, too. The hotel is of a decent level, close to the beach, has an outdoor pool and a good spa. It is possible to book a double suite.
Bollywood. And this inexpensive hotel is located in a small fishing village directly on Colva Beach in South Goa. Just beyond its gates begins the beach area. The hotel has a small pool. In addition to the above, there are villas suitable for the Russian middle class, gest houses, bungalows and just fishing huts. The choice is extremely large, there are five-star hotels.
Meals at Colva Beach
In the high season there are many cafes, eateries, restaurants, shekels, where you can have a delicious lunch or dinner. But the cost of food on the beach is quite high and continues to rise.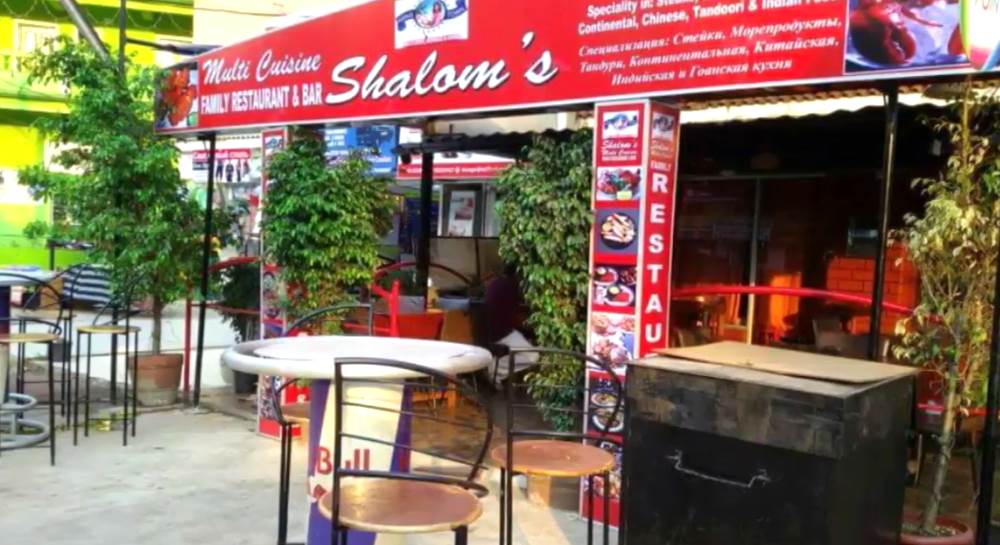 If you want to eat on a budget, go to a cafe in the village of Colva. You can get there in 15-20 minutes, and you'll save almost twice as much on food. The same difference in prices can be seen in grocery stores.
On Sundays, there is a fair near the Lakshmi Temple, where local food is prepared and immediately sold between the stalls in the open air. You can ask for the recipe and watch the cooking process.
Attractions near Colva Beach
Lakshmi Temple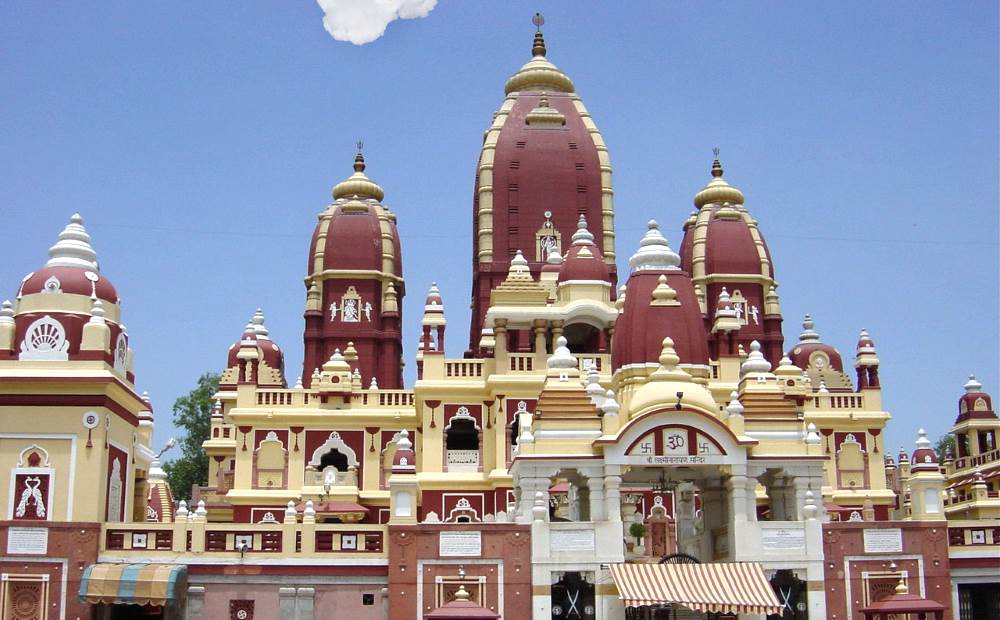 This temple is interesting because there is a big fair around it on Sundays. On it you can buy food and products of local craftsmen, watch the national dances, listen to Indian songs.
Dudhsagar Waterfall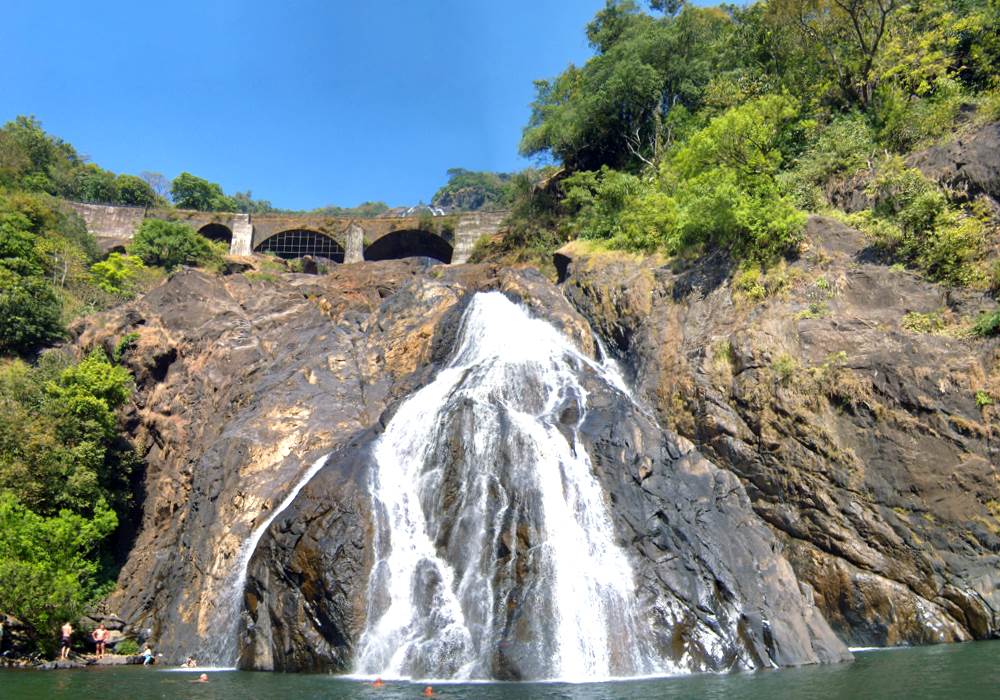 The water of this waterfall is white as milk because of the foam. It is located in a local national park and has four levels. A great place to take spectacular selfies. But going to Dudhsagar, assess your physical strength.
Church of Our Lady of Mercy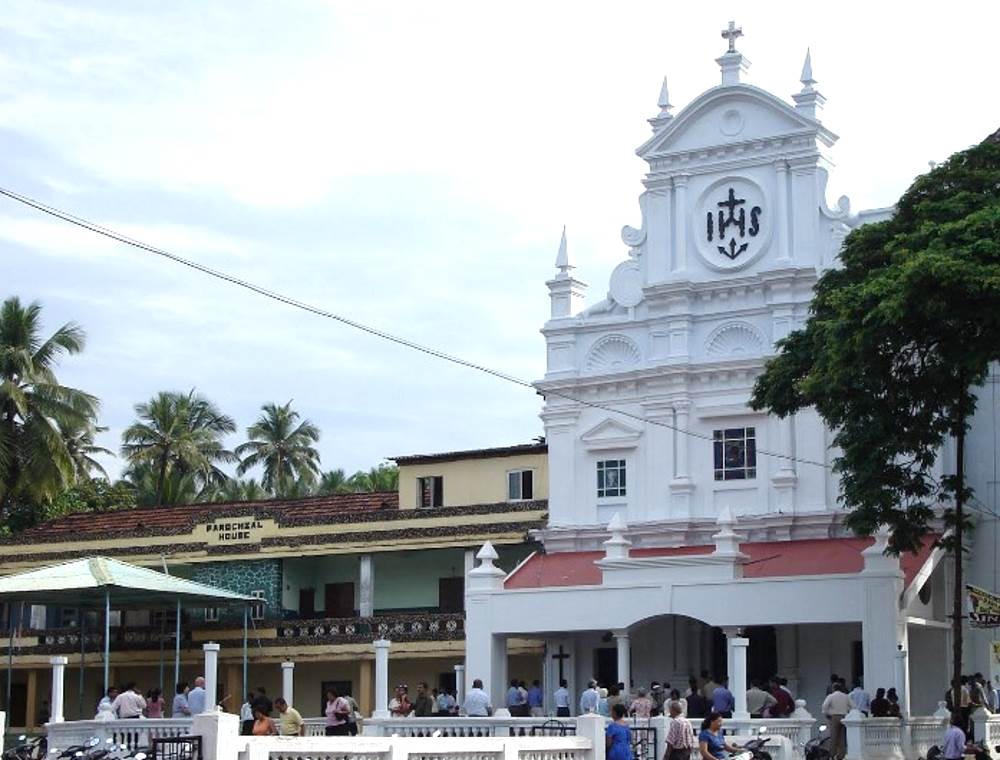 Every year at the end of October, near this Portuguese Catholic church, there is a feast dedicated to the infant Jesus. At the same time there is a large fair in Colva, where local artisans and farmers offer their goods.
Entertainment at the Colva
Water sports
Vacationers to choose from:
water scooters, skis;
diving;
parasailing, etc.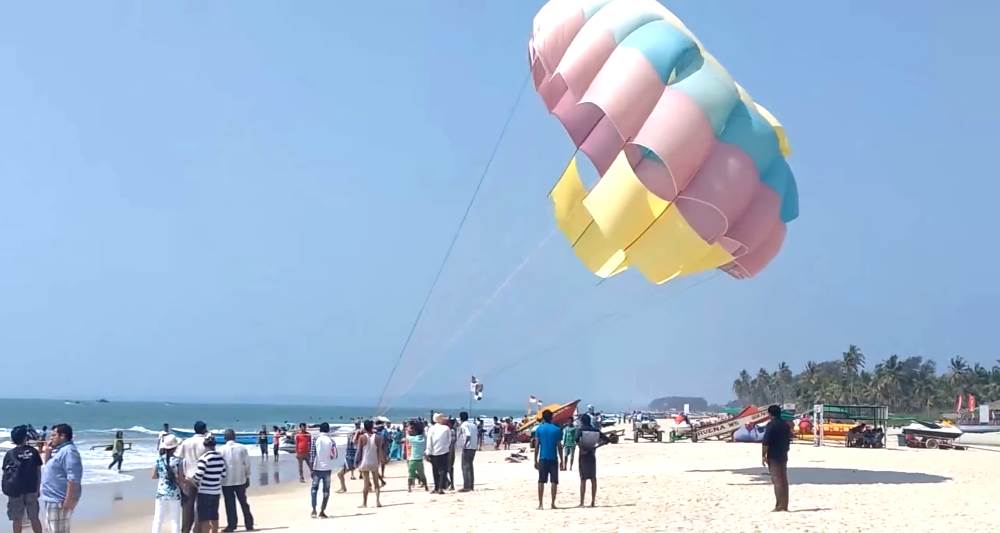 Tours of Goa and India
From Colva you can go on a trip to the state of Goa, and then all over India, in travel agencies you can buy the necessary tours, though, prices will not pleasantly surprise you. There are also places for selling excursions on Colva Beach.
First you can go to Old Goa, then take a tour of the entire state, see nature reserves and the best beaches, see how the local snakes, crocodiles or dolphins are doing, dance to the music of Goa Trance.
Nightlife
It is a well-known center of youth recreation, which means there are many nightclubs and bars, but with the beaches of North Goa, of course, Colva can not be compared. Nightlife here revolves around beach bars: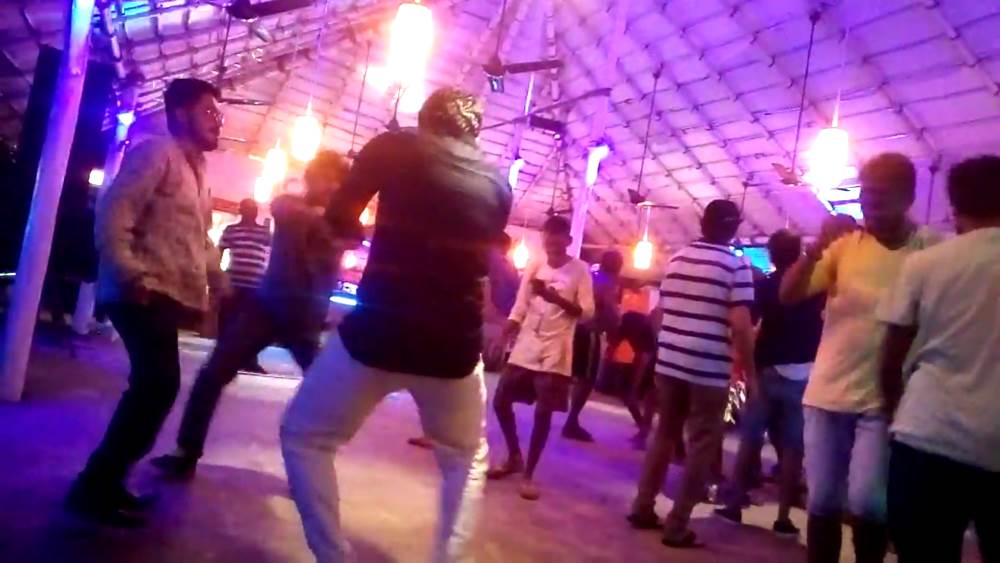 Pinacolada;
Margarita;
Lucky Star;
Little Goa;
Gatsby;
Cross Road;
Viva Goa;
Sunshine Disco, etc.
Cost of a vacation at Colva Beach
One of the disadvantages of this beautiful Goan beach are the high prices of the services provided in the High Season. So, the cost of a room to stay per night can be:
in gesthouses and bungalows – $9-40;
in hotels 1-3* – $40-85;
in 4-5* resorts – $80-110.
The cost of food, tours, entertainment, rental vehicles, etc. is also noticeably higher than in Turkey, Egypt or even in North Goa. Keep this in mind as you go to the hippie paradise open.
Video overview of the beach and Kolva village
Colva Beach on a map of Goa