The island of Ko Lan is located in the Gulf of Thailand, off the west coast of mainland Thailand. This island is also called Coral Island, it is extremely popular with tourists from all over the world, vacationing in this exotic country.
The tropical island of Ko Lan today is the most interesting to fans and connoisseurs of the beach type of vacation. They will find here beaches with fine white sand and beautiful landscapes in the style of "Bounty".
A brief description of the island of Ko Lan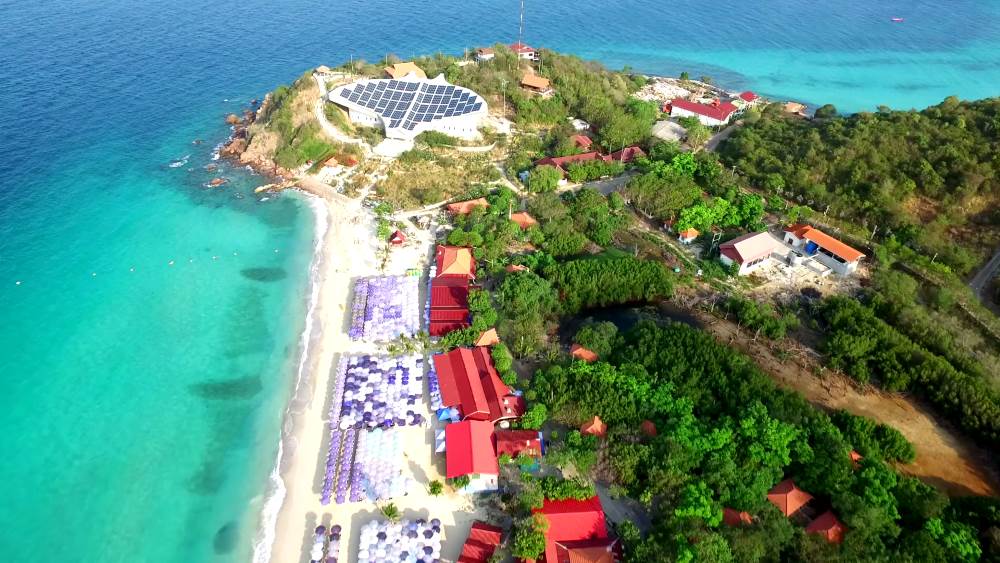 Ko Lan – the largest island near Pattaya, it is located in the sea, opposite this Thai resort at a distance of about 8 km from the mainland. The island is covered with hills no higher than 200 meters and tropical forest.
A local cultural attraction is the Buddhist temple with a statue of Buddha on the highest hill on the island. The islanders live in the village of Ban Ko Lan, and its guests live in hotels. But the main attraction of the island – are its beaches.
Ko Lan Island is most often visited by tourists from Pattaya. It has excellent transport accessibility, magnificent beaches with clean sea and great scenery. You can buy an excursion here at any travel agency in the city.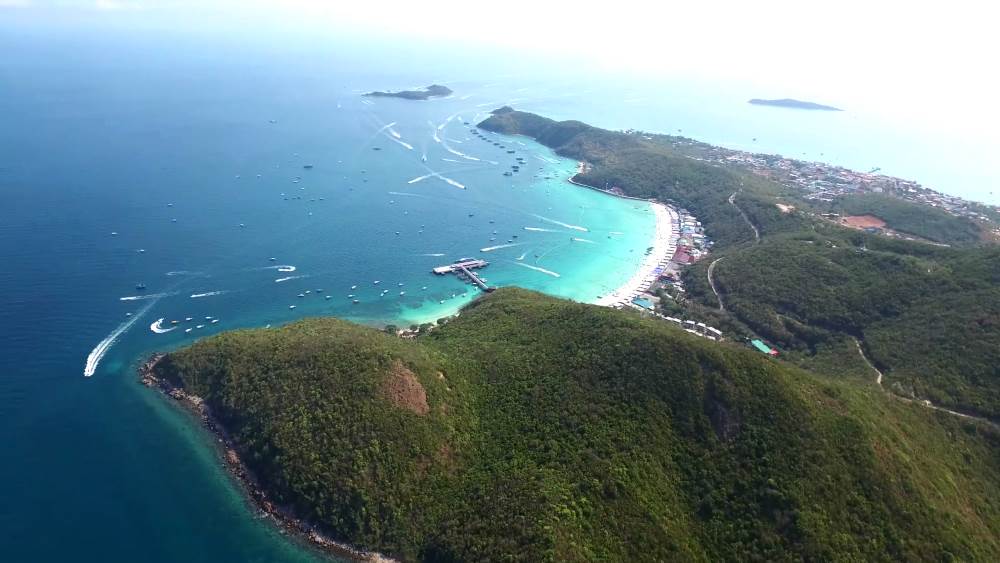 The tour to the island is organized by the hotel where the tourist resides, returning from a trip he also returns to his hotel. The whole trip is organized very conveniently, so this tour is extremely popular among vacationers.
On the island of Ko Lan plenty of tourist activities on the beach and in the sea, you can look around from a local observation deck, sunbathing, walking. No one will be bored here.
The island is not intended for long vacation, sightseeing, visiting malls. But its infrastructure is developing rapidly, so a bright tourist future is not far off.
Map of Ko Lan Island near Pattaya
Beaches on Ko Lan Island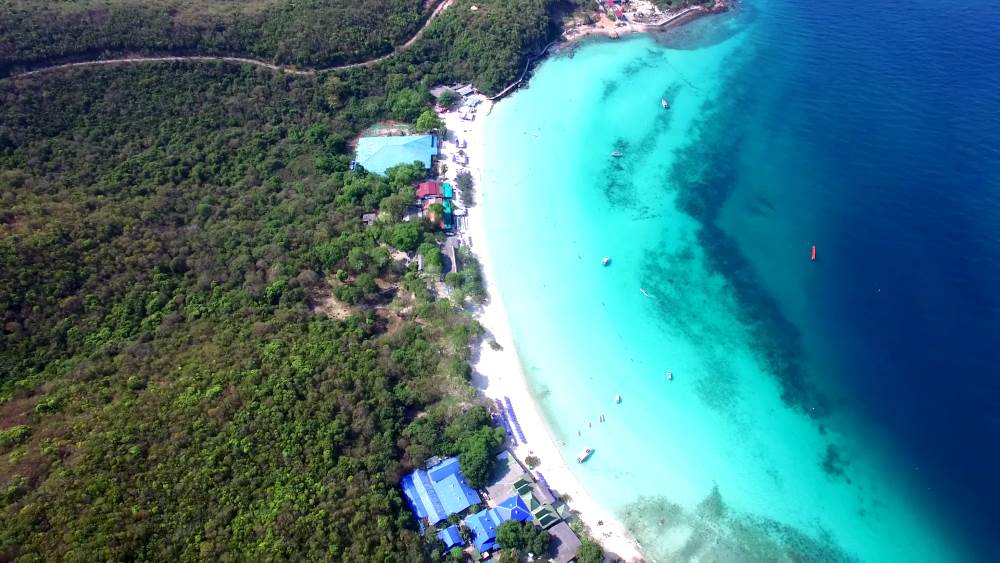 There are five large public beaches with well-developed infrastructure and several "wild", small and secluded beaches for those who do not like the noisy crowds of tourists.
"Wild" beaches of Ko Lana are not connected by roads, so they can only be reached by sea or on foot. There is almost no infrastructure, but for lovers of unspoiled tropical nature, they are perfect.
Tawaen Beach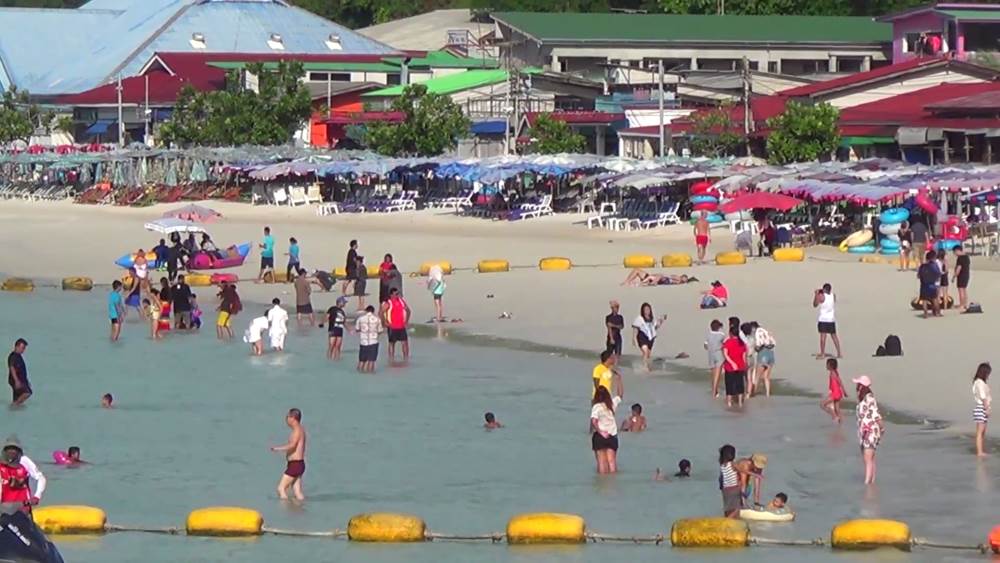 It is the largest beach, the most popular among tourists visiting these unique in nature and climate. It is almost 1,000 meters long and has a pier for mooring ships and ferries.
There is an excellent tourist infrastructure: there is a comfortable hotel Sukkee Beach Resort, restaurants with local cuisine, entertainment on the water, sun loungers, souvenir stores, etc. This beach has long been fancied by tourists from Asia.
Next to the beach is a large observation deck, where you can climb and have a good look around almost the entire island and part of the western resort areas of Pattaya.
Because of the pier located here and the boats and boats often docked there, the beach is considered the dirtiest on the island. Although this fact does not reduce its popularity among holidaymakers.
Samae Beach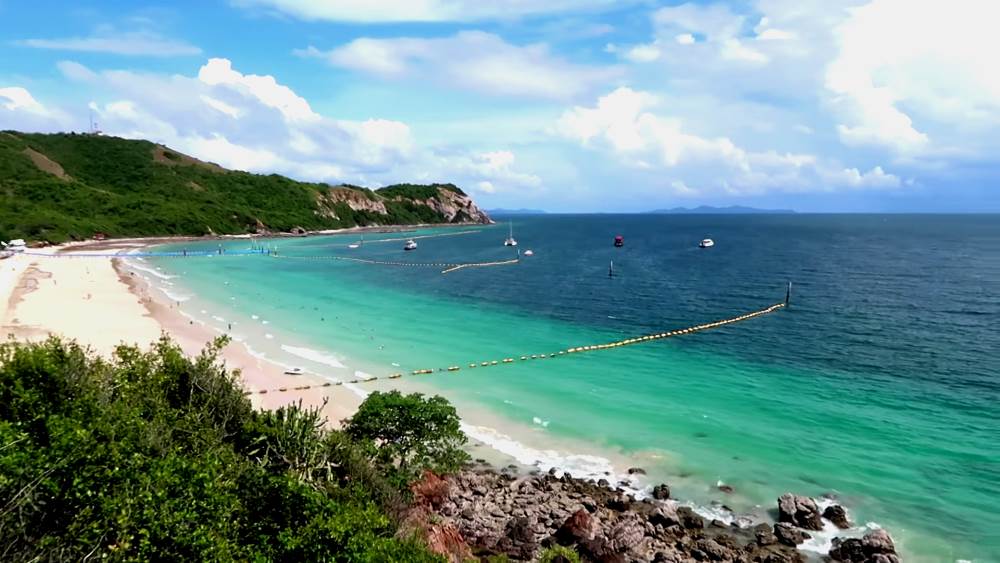 Europeans and Americans like to vacation here because. The beach is considered to be the cleanest on the island. Samaje is quite large in size and bustling beach, has a variety of entertainment for tourists, as well as hotel and restaurants with European and local cuisine.
The length of the beach is about 700 m. Because of its exceptional beauty, numerous excursions come to Samae. It has a modern tourist infrastructure, various stores and stalls, it offers cab services.
Samaje is great for parents with small children, as. on the beach is convenient to enter the water. It's pretty long shallow here, almost no rocks or shells on the bottom. Babies are comfortable and safe to bathe in.
On the beach is a great hotel or resort, where in a few dozen rooms live tourists. It has everything you need for a comfortable stay: free Wi-Fi, plasma screen, air conditioning, etc.
Tien Beach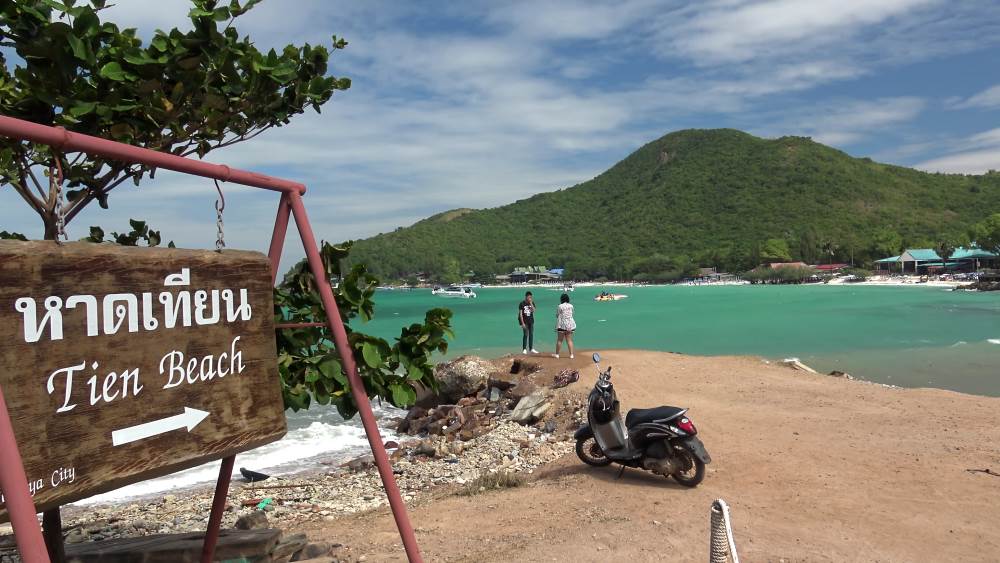 The length of this beach reaches 500 m. There are not many vacationers here, because. The nearest parking lot is quite far away. The beach is notable for its cleanliness, and the sea water is particularly transparent, because. They are virtually unaffected by the tides.
This is a great place for those who are fond of snorkeling, as. On the edges of the beach there are small reefs. From them you can dive with a snorkel into the depths of the sea to get a good look at their inhabitants.
You can get to the beach by water by small boat or on land by minibus (sungteo) or cab. If you want, you can walk from the pier immediately after arriving from Pattaya.
Nual Beach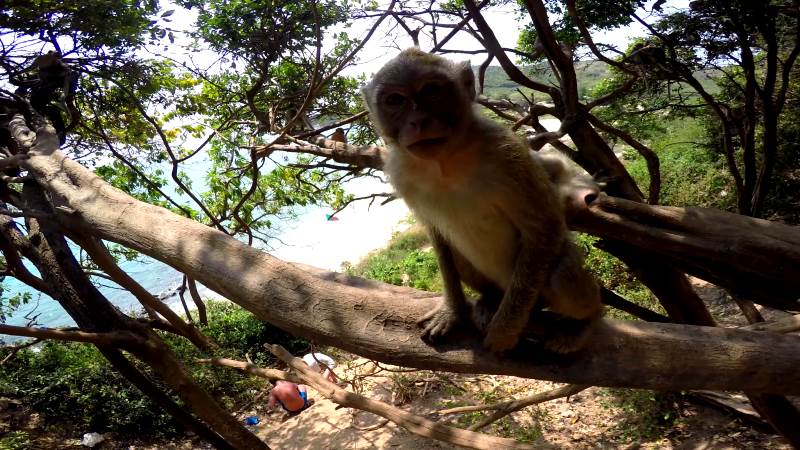 This place on the island of Ko Lan is also called Monkey Beach, because it often comes here to play and play with monkey families. The beach has a length of no more than 300 meters, it is all studded with stones of different sizes.
There are only beds for relaxing and sunbathing. Except for the monkey games, there is no other entertainment. There are also no places to eat (cafes, restaurants), so it is little visited beach.
Ta yai Beach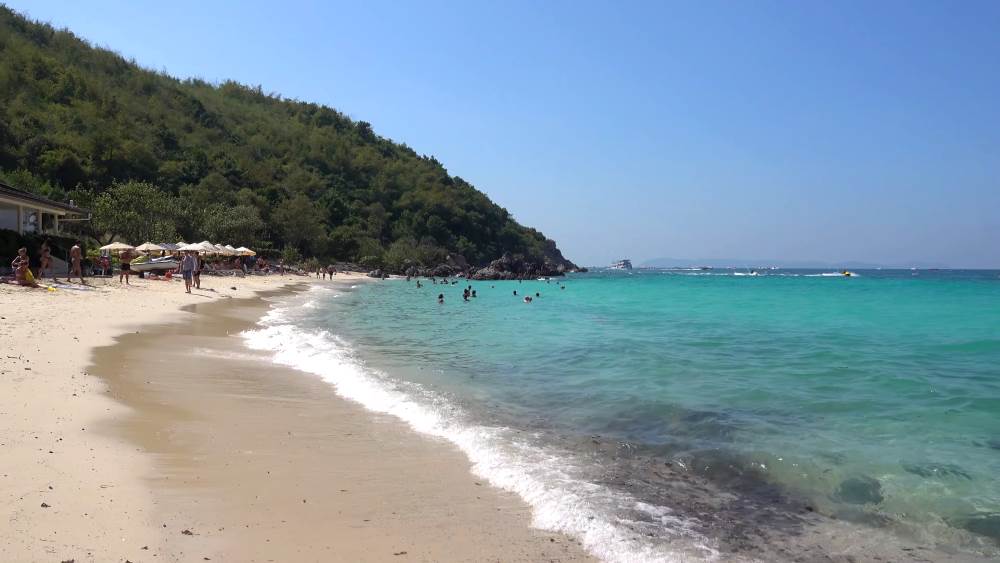 This is another secluded spot on Ko Lana, located in the north of this wonderful island. The beach is small, its length is about 100 m. You can swim only at high tide, at low tide opens the stony bottom.
Due to its remoteness, lovers love to spend their secluded romantic rendezvous here. Also, the beach is favored by people who are not interested in the noise and entertainment of the crowd.
Map of Ko Lan Island Beaches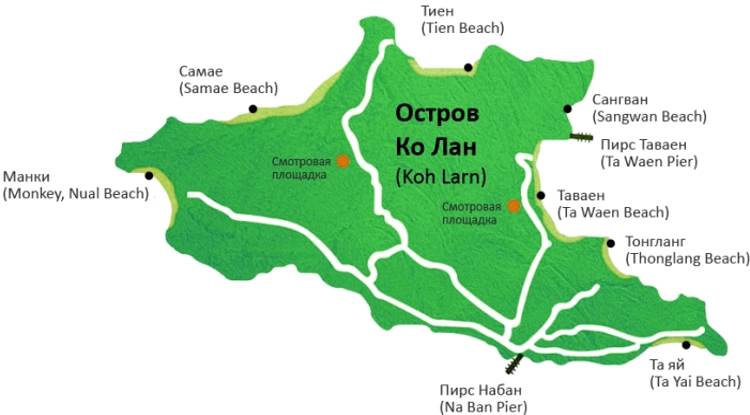 Entertainment in Ko Lana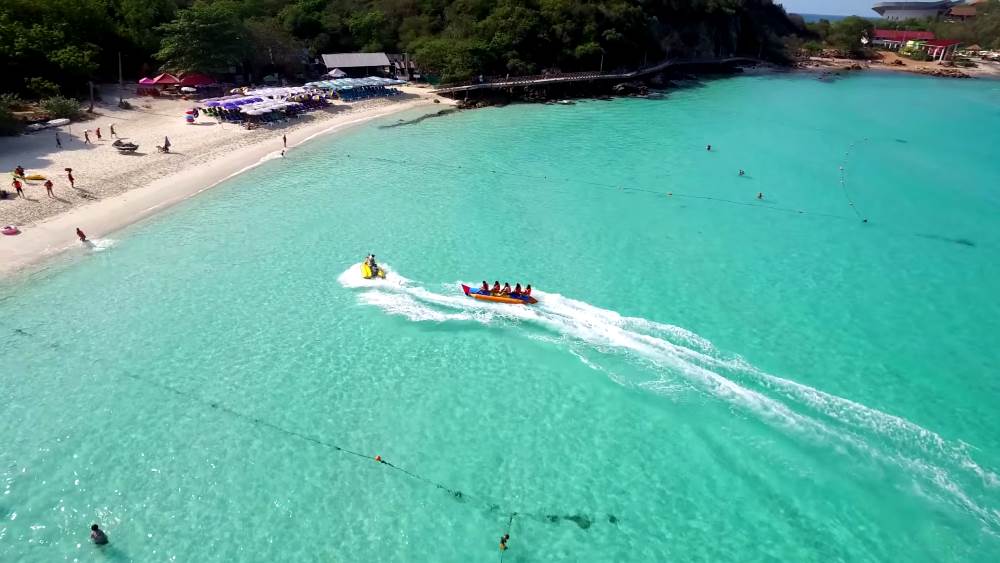 The most important local entertainment at – the sea and the beautiful beaches. A lot of other entertainment, they cost a little more expensive than in Pattaya, but are very popular:
parachute jumps;
jet-skiing and skiing;
snorkeling;
kayaking;
diving;
sport and recreational fishing, etc.
You can rent the right things and equipment directly on the island or in Pattaya and do these sports or have fun on their own. Rentals are located on the beaches.
On the beaches of Ko Lana you can visit the massage parlors, where you can get the world's best Thai massage. You can order a beautiful tattoo, which is applied to the body with henna and rather quickly erased.
Ko Lana Hotels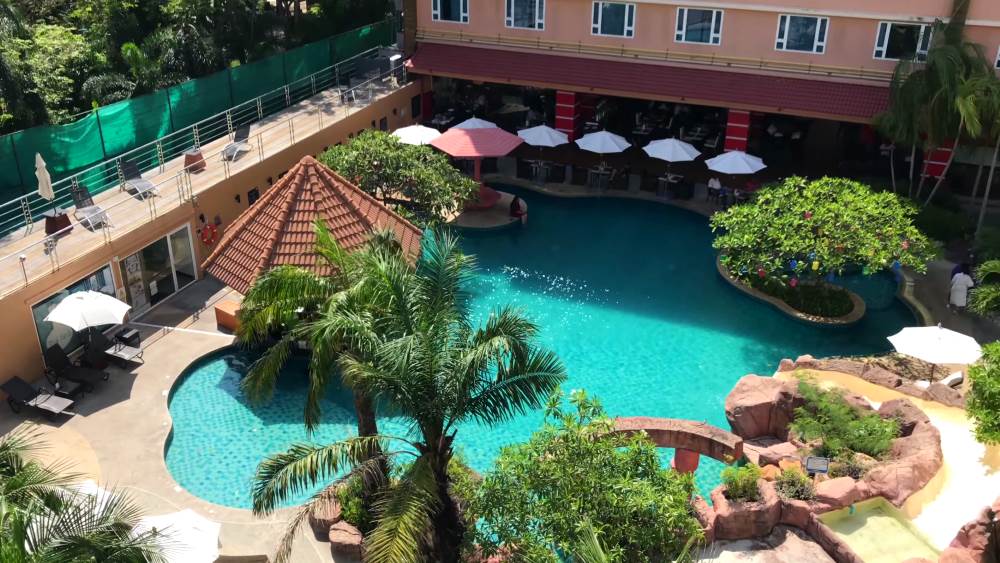 On the island today is built and operates a lot of modern, quality, comfortable and relatively inexpensive hotels. Most of them are on the eastern side, i.e. away from noisy beaches.
The cost of the hotel room is quite democratic, although higher than similar cost in Pattaya. Price and quality of services have an optimal ratio. Service of high quality, the rooms and the area are always clean, there is free WI-FI.
The most popular hotels on the island of Ko Lan are:
Baan Thai Lanna, standing in the middle of the magnificent tropics (from $100, five stars);
Lareena Resort, located on the beach (from $40, three stars);
Suntosa Resort (from $60, three stars).
Excursions to the island of Ko Lan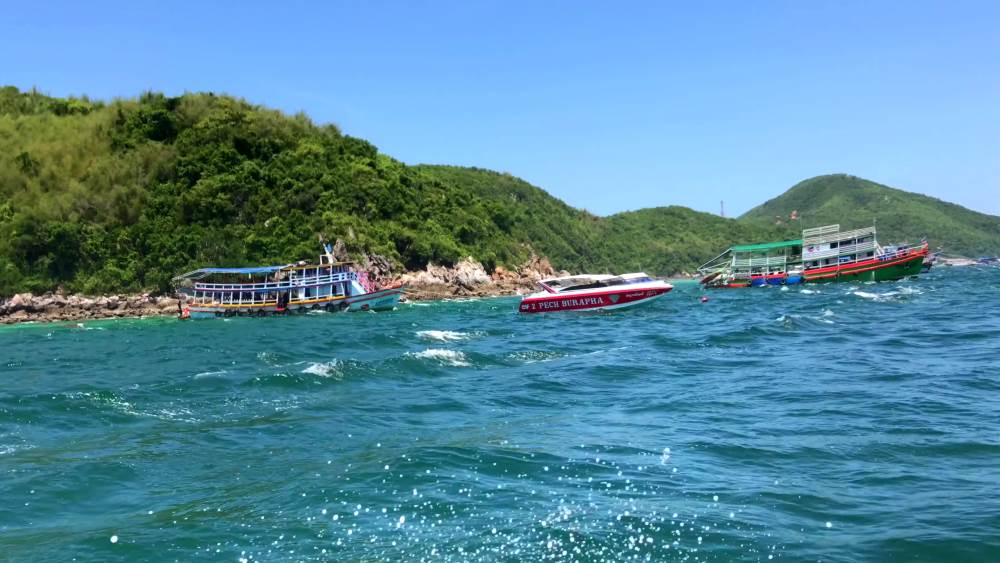 If you decide to vacation on the island, it is best to buy an excursion in advance. In this case, you do not have to worry about travel arrangements. No need to look for transportation, sports and entertainment equipment, a place to swim, etc.
You can buy a regular tour at any travel agency for 1,000 Thai Baht or $30.05. It includes transportation from the hotel to Bali Hai Pier, speedboat transfer to and from Ko Lana, lunch on the island and use of sun loungers.
The Speedboat or speedboat comes here from any of the Pattaya beaches, but more often from Bali Hai Pier. Here and a ticket to the island of Ko Lan will cost you the cheapest.
Excursions on arrival from the hotels gather near the pier and pay according to the season for a passenger seat in a Speedboat from 150 to 300 Thai baht, ie. $4,58 – $9,16. And on the beach you have to pay for the whole boat (2,000 Thai Baht), not for 1 seat.
Prices on the island of Ko Lan noticeably higher than in Pattaya and other mainland Thailand resorts. So, a sun lounger in the season here costs from 100 Thai Baht, or $3.05. A bottle of soft drink will cost the same price.
Transport in Ko Lana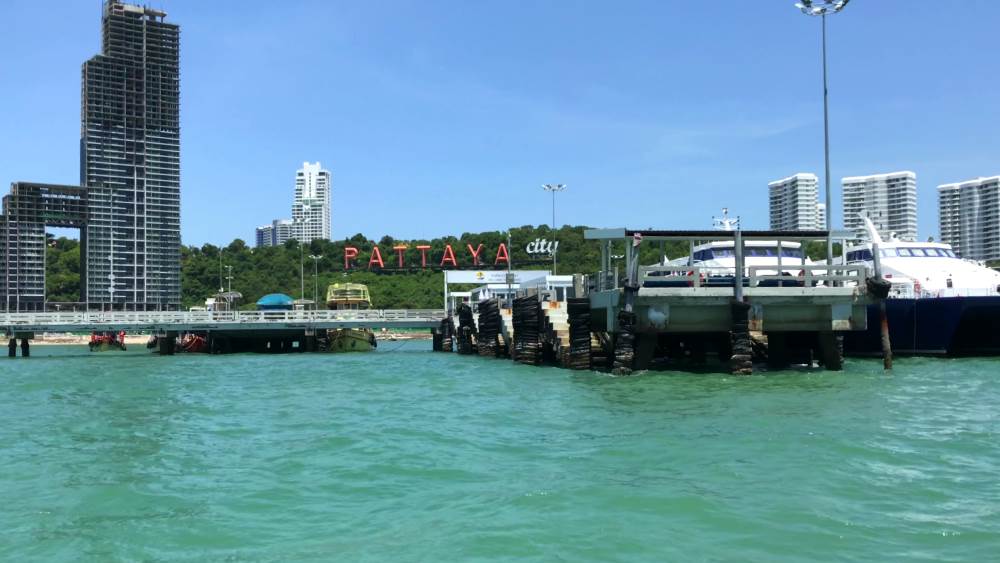 You can get to and from the mainland by ferry, boat, or boat. This transport runs back and forth every half hour on a regular basis. On the mainland side, Pattaya has Bali Hai Pier, on the island – Ban Ko Lan.
The ferry is the most economical way to get to the island, travels 40 minutes in one direction, departs from Bali Hai Pier and arrives at Tavaen Pier, makes 4 trips a day. The ticket costs 30 Thai baht or $0.92 and is sold at the ticket office on the pier.
There are daily minibuses (sungteo) from Bangkok to the island, their route includes crossing the bay by ferry or boat, and the cost of a ticket for all types of water transport.
You can also reach Bali Hai Pier by the most common local transport: tuk-tuk, motorcycle, cab. On Ko Lan you can rent these vehicles to move around the island.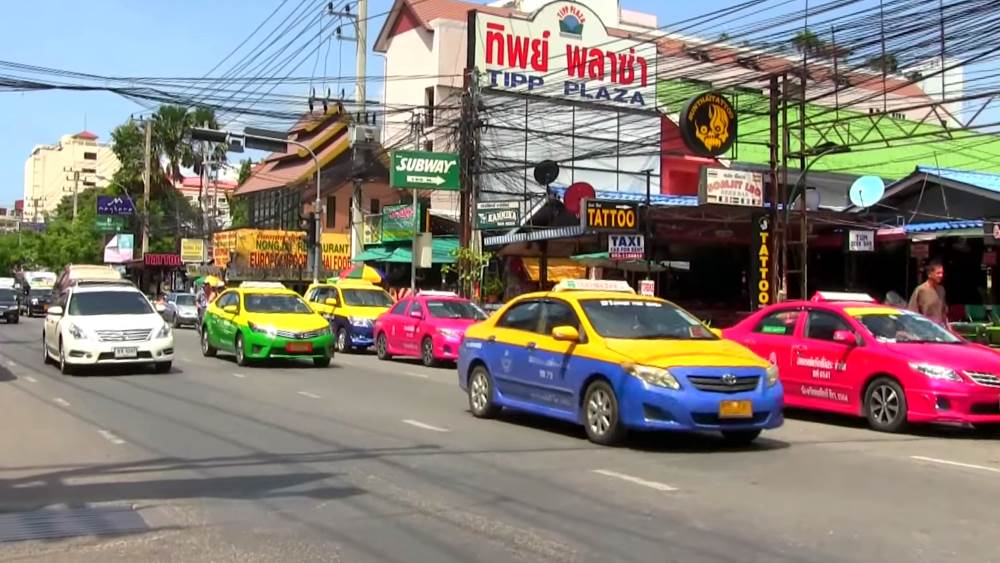 Songteo quickly take you to any island beach, one trip costs 40 Thai baht or $1.22. Lovers of hiking is not recommended too keen on them, because. The island roads have steep gradients and are very winding.
Because of this, it is dangerous to ride a motorcycle here as well. Tuk-tuks are an ideal transportation option. One ride on them in Ko Lan, depending on the time of year and distance costs 30-50 Thai Baht, ie. $0,92 – $1,53.
It is also possible to rent a motorcycle on the island and ride it by yourself throughout the vacation. If you rent it at the pier, the rental will cost 200 Thai baht per day or $6.11, and on the beach – up to 400 Thai baht or $12.21.