Karon Beach in Phuket is a famous beach of Thailand, located in the west of the island, between the equally famous Patong and Kata beaches, popular with tourists from all over the world.
Karon Beach has all the necessary beach and tourist infrastructure. There are markets where you can buy fruit, food, things, souvenirs, there are small stores, many cafes and restaurants with good food. Neighboring beaches are within walking distance. Nearby are religious and cultural attractions. You can get from the beach to Phuket Town by bus or shuttle bus. Karon Beach offers quite affordable and democratic prices.
Description of Karon Beach
Karon Beach is divided into two parts. Small Karon or Karon Noi is in the bay, so little noticeable to others, and Big Karon, which will be discussed in this article. They are separated from each other by a cape, located at a distance of 3 km.
Both parts of Karon beach has snow-white sand and clean, clear sea water. But on Karon Noi tourist infrastructure is not very developed. If you want to be away from the public and not too fastidious, it will suit you.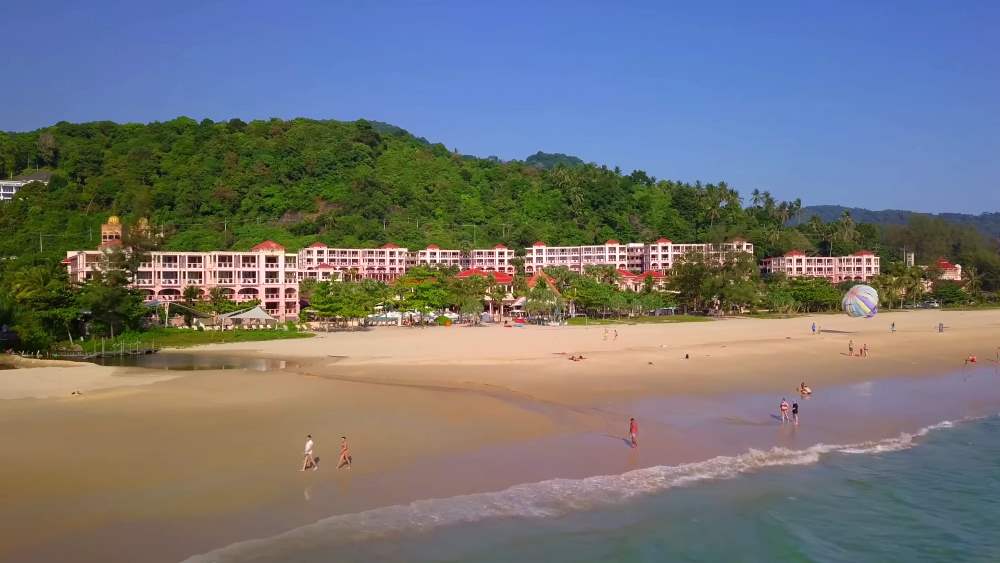 Here we will talk mostly about Big Karon Beach. This is the longest beach in Phuket, as well as the most popular and favorite among tourists and local vacationers. Its length is more than three kilometers.
The beach is covered with fine white sand, in some places with a golden hue. Despite the popularity of Karon Beach, thanks to its length, you can always find a free and quite secluded place to relax and sunbathe.
The beach is clean enough, effectively working services for cleaning. Here during the day there are a lot of vendors, they offer tourists their goods, sometimes quite intrusive. There are also many photographers offering photos with animals.
North, Center and South
Most of the hotels, stores, bars and restaurants are located on the northern part of Karon Beach. This is where most of the entertainment is, so at night the public congregates in the north of the beach.
In the center there is a beautiful green area and a small pond, where you can see the Golden Dragon, a local iconic landmark. And in the south of Karon you can find the famous "singing sands.
When walking on the sands, they make a specific sound, similar to human singing. This comes from the fact that these sands contain a lot of quartz. The same singing effect is found in the sand on Bang Tao Beach, but it is less pronounced there.
Near Karon Beach is a large green strip, where many vacationers hiding from the direct rays of the sultry Thai sun. This is not very convenient, because. There are a lot of rather biting insects living in the grass, providing a nuisance.
Shade is provided by palm trees and other trees, but to take a place under them, you have to come to the beach early in the morning. The main way to escape the scorching sun is to rent a lounge chair or umbrella. Renting 2 sun loungers and 1 umbrella for the day costs about 200 Thai Baht or $6.24.
Water
Karon beach is not located in the bay, and on the open sea shore, so periodically there are serious waves, as well as dangerous for bathers underwater currents. But it happens in Phuket during the monsoon period, i.e. summer.
In high season, the sea water at Karon Beach is calm, soft, clear and clean, it warms up to +27 C – +29 C. The beach is flat, there are no stones under the water, which is good for children. But it gets deep not far from the shore, which is good for adult swimmers.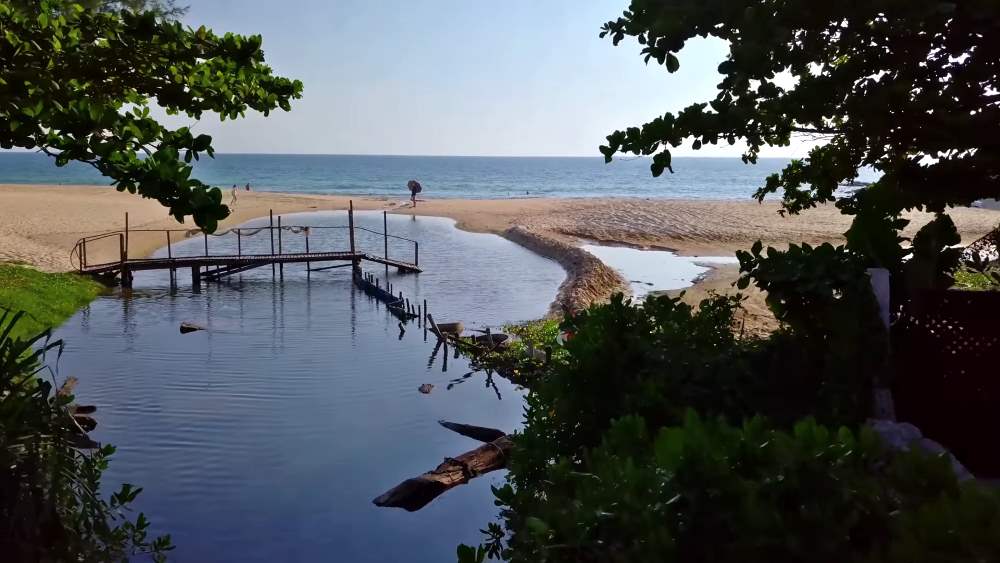 Parents should remember that periodically in the high season on the surface of the sea appear small waves and sometimes there are underwater sea currents. Therefore, to bathe and swim with children should be as careful as possible.
While in the sea, you will periodically feel that someone pinches your skin. It's not dangerous, but a little unpleasant. Experts believe that this is the effect of coastal sea plankton on human skin.
Approximately every two weeks, the water near the shore of Karon beach is renewed. At first small waves appear in the afternoon, and overnight the water is completely clear, clear and slightly cooler.
Infrastructure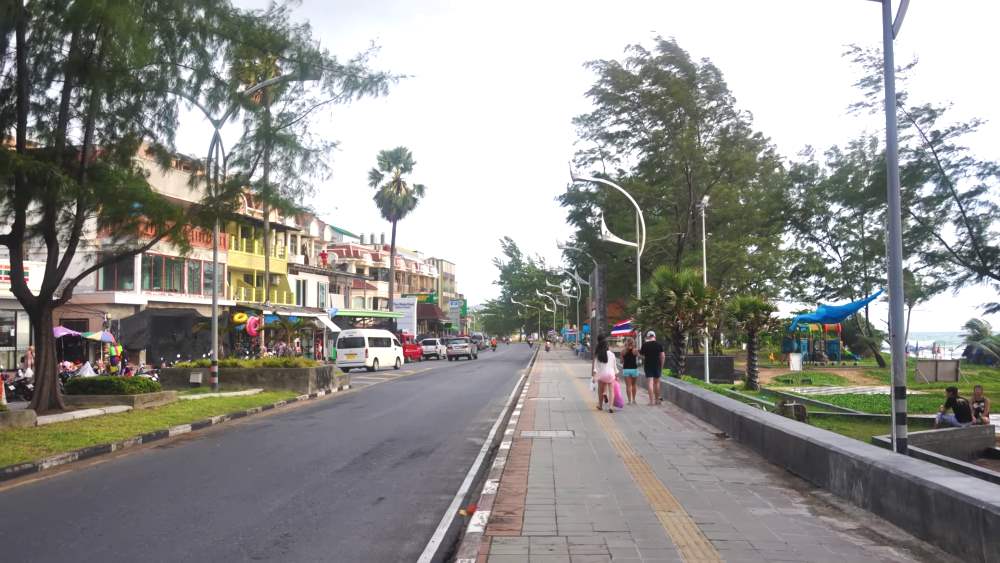 Karon Beach has a medical center where you can get emergency medical care if you need it. There are lifeguard towers set up and lifeguards work on them during the day. In the event of an emergency, you will certainly be rescued.
The beach is equipped with toilet stalls and showers. Showering costs 20 Thai Baht or 62 cents and visiting the toilet costs 10 Thai Baht or 31 cents. There are often long lines near the toilets and showers.
In the center of Karon Beach in the emerald-colored park organized several areas for children, where the kids can play while the adults swim. There is also a small playground for adults to practice.
Entertainment
There are many beach and water fun activities, which you can indulge in the process of recreation. On and around the beach are equipped with special courts for basketball and volleyball.
Vacationers can fly over the sea on a parachute, ride a jet ski, "banana" or "pill". The whole standard set of beach entertainment is there. There are also water skis and boots, zorb, water catapult, etc.
Nightlife
Evening and night entertainment is not as wild as in Patong, but boring as Kamala, this beach can not be called. Karon is the golden mean. All the most interesting things in the dark happens not on the beach, but on the streets of the city of Karon.
As evening falls, holidaymakers stroll along the waterfront, going to cafes, pubs and restaurants. After refreshing, everyone goes out to Karon beach to spend the sun together. Here every evening sunset has an unearthly beauty.
Most of the entertainment facilities in the town of Karon is located on its two main streets. One of them runs along the line of the beach and, in fact, is its promenade, here makes a promenade all the resort community, and the second circles the beach.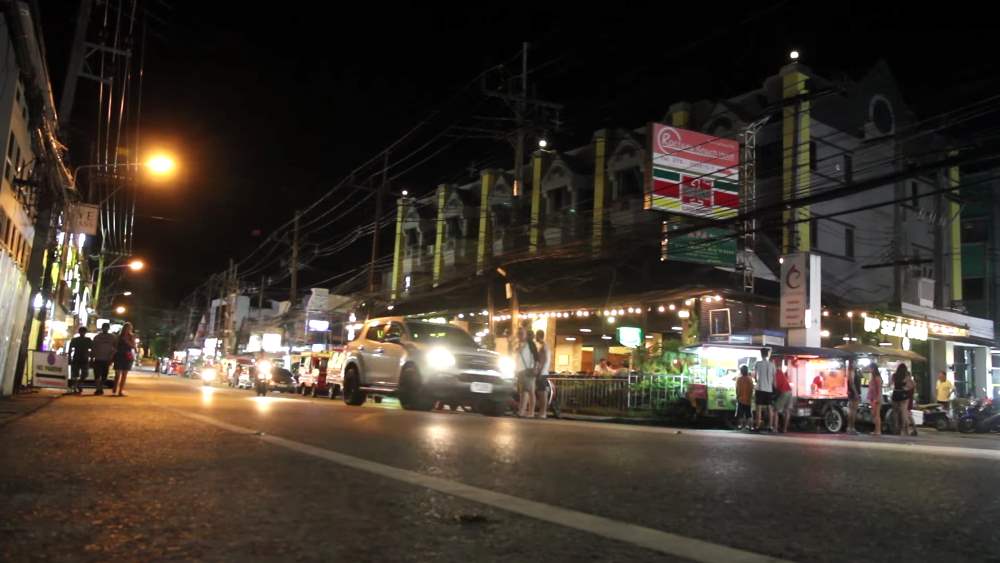 The promenade is a road where cars drive and narrow sidewalks, along which companies of tourists stroll. On the other side of the street are cafes, restaurants, bars, where vacationers periodically go to get something to eat and drink a little.
Here you can visit the take-out bar, which offers liquor by the bucketload. You can order a bucket of the simplest and cheapest beer or wine, or the same volumes of liquor from world brands.
Near the waterfront is a small market Karon Plaza, open almost around the clock, where you can buy tropical fruits, beach accessories, souvenirs, etc. At the market you will also find great Thai cafes.
On the second street of Karon are mostly restaurants with different cuisine and excellent chefs and bars, where you can drink, play pool or dance the night away.
Cafes and restaurants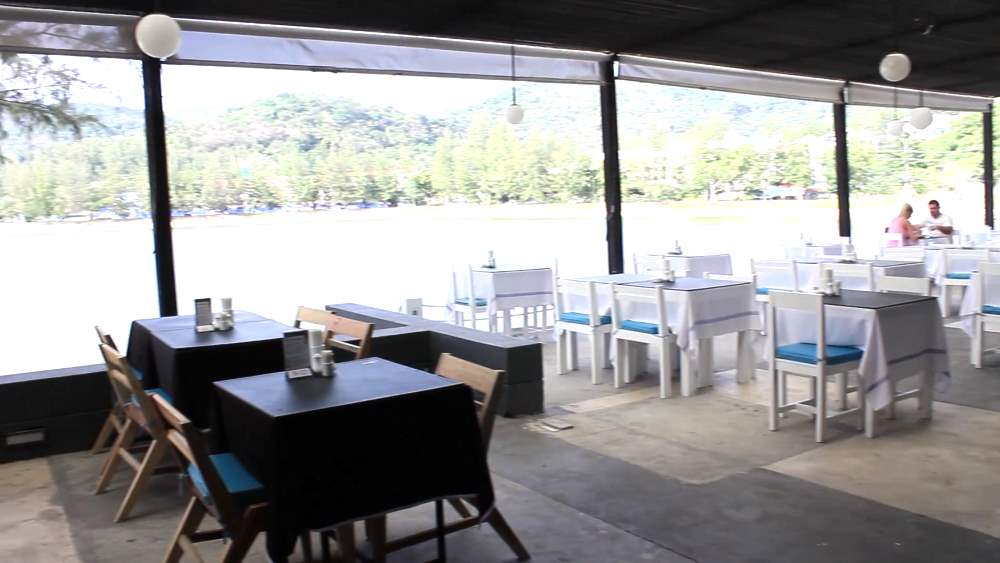 The local restaurants offer a lot of Thai fish and seafood dishes, countless variations of soups and salads, many shashliks, etc., which are so popular in Russia. And any dish can be ordered to take away, to go.
Interestingly, the prices for the same dish at different restaurants can vary significantly. When ordering, be sure to haggle and knock down the price, otherwise you will look simply strange at this feast of life.
In many restaurants vegetable and fruit salads and slices are offered to tourists completely free of charge. They can be used as a snack while waiting for more substantial meals. In general, food in Phuket is inexpensive.
What else is interesting?
In the streets of Karon you can find exchange offices with a reasonable exchange rate, many souvenir shops with unique handmade goods and stores that offer everything you need for leisure, from clothing to cosmetics.
In the malls you can buy delicious tropical fruits, try the local "fried" ice cream made from fruit and milk, as well as amazing Thai snacks, pancakes, drink the contents of the coconut, etc.
Thailand is especially famous for its massage parlors, for which many tourists and go here. Remember that under the signboard of such a salon often hides the services of prostitutes. A massage costs 250-300 Thai baht or $7-9.
Attractions near Karon Beach
In the town of Karon near the beach of the same name you can buy different excursions for all tastes: near Karon Beach, in Phuket and off the island. The most popular are trips to the islands of Phi Phi, Krabi, Khao Lak, etc. Children love to ride elephants.
Wat Karon Temple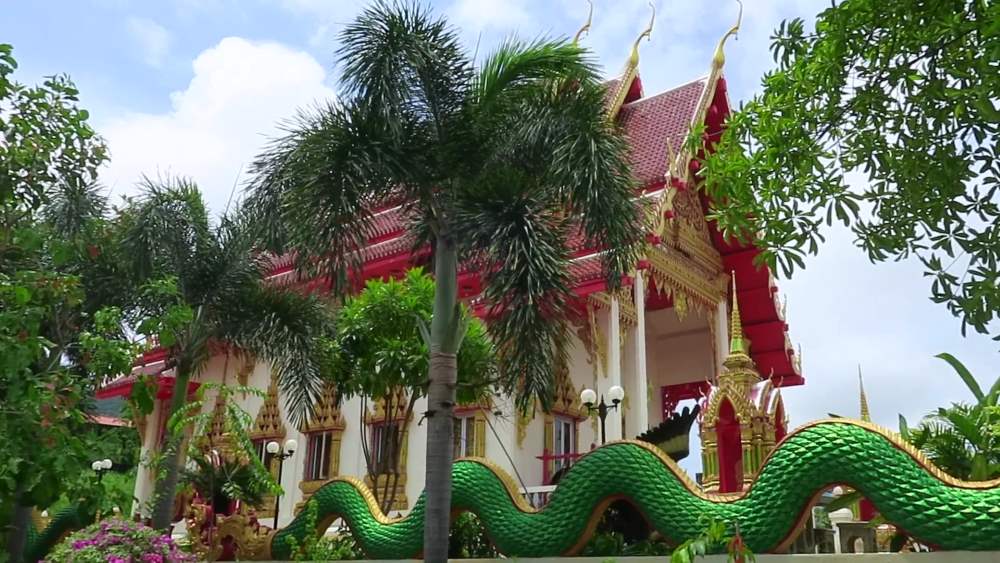 This is the main attraction of the beach, it was built at the very end of the 19th century. The temple has been repeatedly repaired and carefully restored, thanks to which even today it looks as new.
It is about 500 meters from the beach and must be visited by all tourists vacationing in Karon Beach. Wat Karon is famous for having two statues of the mythical Serpent inside, known from local mythology.
Night Market
This market operates twice a week in the evenings right in the courtyard of the temple described above. Here the tents are set up, then the tourists come, and the fascinating, incomparable Oriental bazaar begins.
Karon night market sells clothes, shoes, souvenirs, Thai cosmetics, swimwear, as well as delicious food. In addition to taste, good food is also the fact that its price is noticeably lower than the cost of similar dishes on the beach or in the town of Karon.
Dino-park mini-golf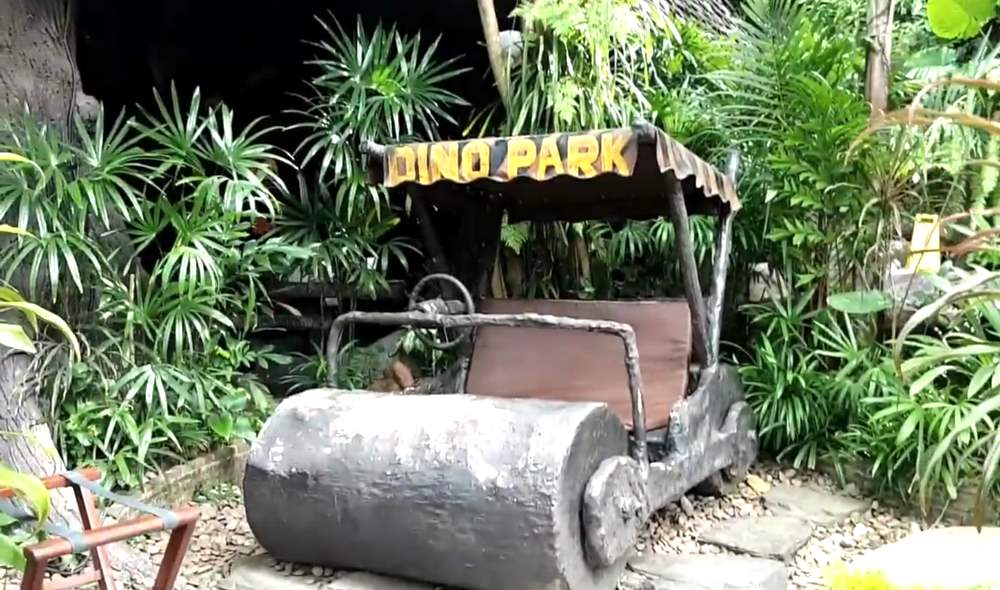 It's a Jurassic Park dinosaur park, but it's purely an entourage. Miniature golf is played here. In addition to the statues of huge dinosaurs, you can see several artificially created caves and a beautiful waterfall, as well as a cafe and restaurant.
Observation deck
This is the most famous playground in Phuket, its visit is included in the vast majority of tours of the island. From the platform you can view the three nearest beaches: Karon, Kata and Malaya Kata, and other picturesque surroundings.
Wat Big Buddha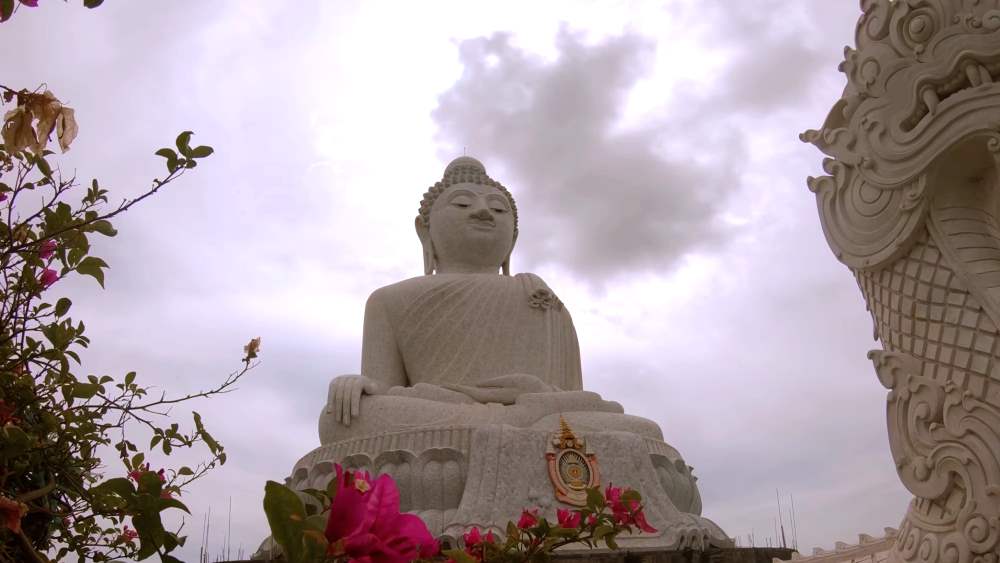 It is a Buddhist temple, standing on top of a mountain, the main symbol of Karon Beach and the entire island of Phuket. It can be reached from the beach by cab, motorcycle or on foot. They come here on a group tour or on their own.
Part of the temple and a huge statue of Big Buddha, it is perfectly visible directly from Karon Beach and the surrounding area. There are famous Thai shrines in the temple, and several observation decks have been built near it.
Hotels near Karon Beach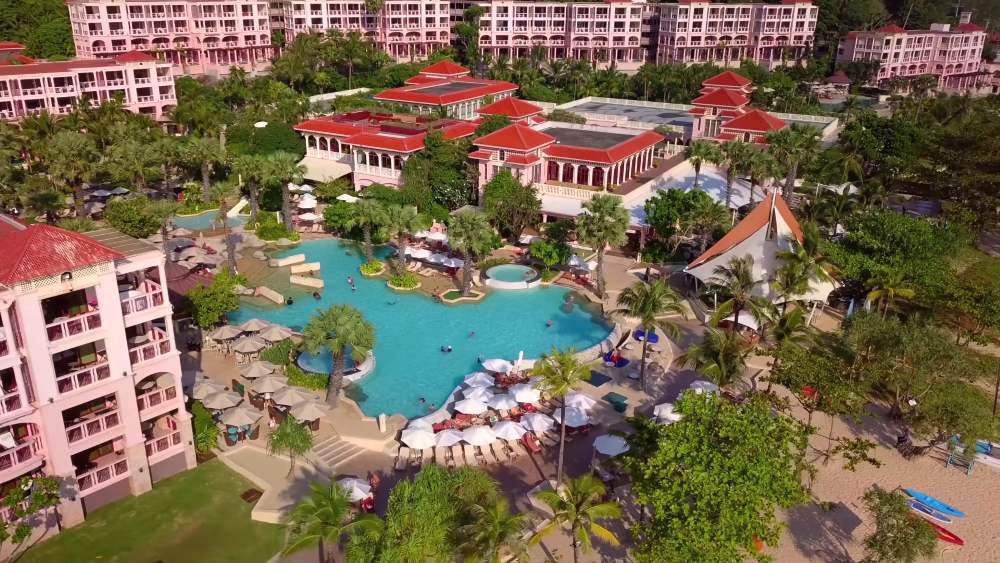 The choice of housing here is extremely extensive. Tourists are offered rooms and apartments in hotels of any level of stardom, gesthouses, villas, bungalows, from expensive to quite democratic. It all depends on the taste and size of the purse of the guest of Phuket.
The proposed accommodation for the period of the holiday can be booked in advance on the services for selecting hotels on the Internet. Or rent a hotel room immediately upon arrival in Karon, but then it will cost more.
We offer a choice of several hotels with good reviews from tourists:
Karen Hill Notel;
Paradise Inn;
Caron C. Side;
Karon Cliff Bungalow;
Chanalai Hillside Resort;
Laie Lay Suites;
Fulin Resources, et al.
Map of hotels in Karon Beach
Ways to get to Karon Beach
Upon arrival from mainland Thailand to the island of Phuket by plane at the terminal at the island airport you can immediately find a minibus, its driver will easily take you to the beach Karon Beach. It will cost 200 Thai Baht or $6.23.
You can get a shuttle bus to Phuket Town, and from there go to Karon Beach by shuttle bus. It passes the two streets of Karon described above, and then moves on to the beach. The price of transfer from Phuket Town to the beach is 40 Thai Baht or $1.25.
In Phuket effectively operates a lot of rental companies, renting tourists motorcycles or cars, without them just can not do on the island. By bike or car it is easy to get to Karon Beach from anywhere in Phuket.
The next easiest way: order a cab transfer. If you do it at least a couple of hours before your arrival to the island, a driver with a sign will certainly meet you near the terminal. The cost of the transfer – by agreement of the parties, be sure to bargain.
From nearby Patong Beach in the direction of Karon with interchangeable public buses. First take the bus to Phuket Town for 30 baht or 93 cents and then take the next bus to Karon Beach and pay 30 baht again.
Steps to prepare for a trip to Karon Beach
Book a hotel room. This can easily be done on Booking.com, Roomguru and many other services. The number is guaranteed to be yours.
Choose a flight ticket. The most popular search engines on the subject are Aviasales or Tutu.ru. There are a lot of offers that allow you to save money.
Find travel insurance. This can be done on Cherehapa, where there are many good deals.
Book a cab transfer. Most often during a trip to foreign countries use the service Kiwitaxi.
We hope that our advice and recommendations will help you have fun and comfortable time in Karon Beach, Phuket. Believe me, this vacation will be great for you and completely unforgettable, you will not regret the money you spent.
Tourist reviews of Karon Beach
Valentin, Moscow:
On the beaches of Phuket there are small rivers with muddy water, it's sewage. The same flow through the outskirts of Karon Beach and flow into the sea. These drains are not disguised in any way. Recently a sewer pipe appeared there. Bad for the best beach.
Svetlana, Stavropol:
The beach is for extroverts. Lots of noise, meetings, introductions, laughter and shouting. I loved it. If you walk away a little to the side, you quickly come to your senses and start to miss Karon, The beach is not for seniors.
Igor, Izhevsk:
I read that this is the best beach in Phuket – strong words. But the sea is beautiful, especially when you get bored. Very clear, so a little aside swam in the mask and flippers, really liked it.
Edik, Naberezhnye Chelny:
First time in Karon. Organized with friends to play beach volleyball here. Great beach, plenty of room, lovers of the sport – no less. I hope we'll have another championship here. I didn't like the local peddlers.
Oksana, Saratov:
I didn't like it on Karon: too noisy and intrusive. My husband and I came with children, and it is better for them to be away from the local beach activities. We have seen something similar before in northern Goa. I liked the chosen hotel.
Vladimir, Magnitogorsk:
There are some shortcomings, but overall, my wife and I were satisfied. Indeed, the beach is one of the best, but too popular, noisy, shouting, prying. And in general: beautiful sea, clean beach, a lot of fun.