A large part of our compatriots come from Russia to Delhi, the capital of India. From Delhi to Goa in a straight line, the distance is about a thousand and a half kilometers to the southwest. The only thing left to do is to pass them or fly them over.
If you choose to travel to Goa with connections, you are sure to get a great opportunity to explore the geography and ethnography, history and culture of India. It will be a unique tour of the country, especially if you choose ground transportation.
Travel time from Delhi to Goa depends on the mode of transport you choose. If you go by land transport, the distance will be more than 1,800 km, it can be covered in 30 hours, but more often it is much longer.
If you fly directly from Delhi airport to Goa airport, depending on the flight time can be up to three hours, it includes the landing and disembarkation of airliner passengers.
What is the best transport to choose?
It all depends on you. If you have time to spare, choose ground transportation to get a closer look at the other Indian states. You'll spend more time, but you'll save well on tickets.
During the move from Delhi to Goa you can meet the locals, experience the authentic atmosphere of the Indian province, truly know and understand India, not its tourist glossy cover.
If you come to India for a few days, choose a plane to have time to acclimatize, get used to the time zone and enjoy the beaches of Goa, "Bounty" style, do not forget: India is a huge country.
Often tourists who want to go to Goa first go from Delhi to Mumbai. There you can find more convenient options for direct flights on one of the modes of transport or just see the city.
By air
Try to book tickets from Delhi to Goa in advance online. If you did it in the off-season or Low Season, when you arrive in India in the High Season, the tickets will be up to three times cheaper.
When choosing a ticket, remember that it is more profitable and economical to take a double ticket: out and back. If you schedule a flight on weekdays, early or late in the day, you will also get a price advantage.
Foreign tourists arrive in the Indian capital via Indira Gandhi Airport. It is located in the administrative part of Delhi called New Delhi. We do not advise you to get out of there before the migration procedures are complete to avoid bureaucratic problems.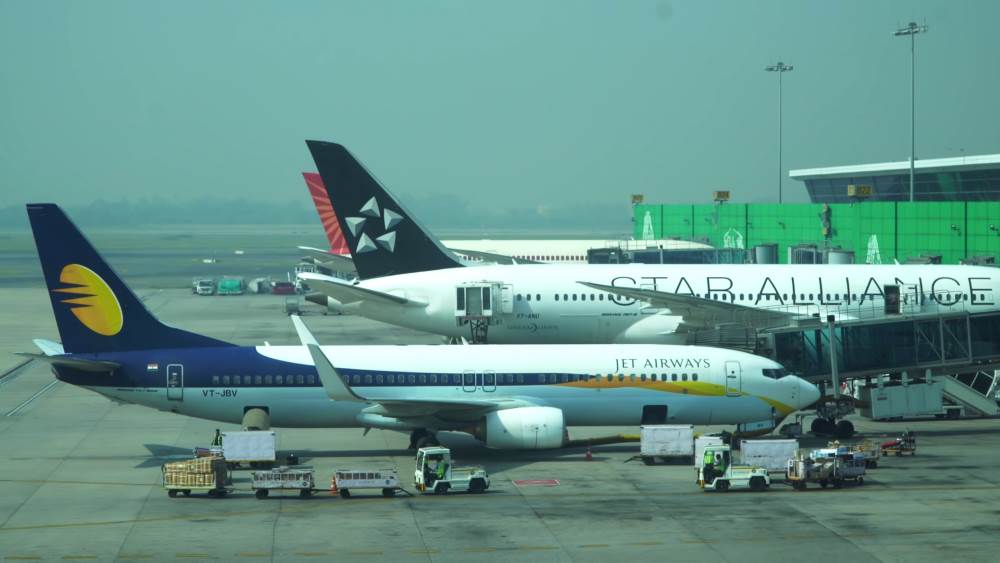 Do not immediately exchange dollars or euros for the local currency rupees. Doing it at the airport is extremely unprofitable. Change a little change to pay for a cab if a cab ride to the hotel is not included in your tour.
You can get to Dabolim Airport in Goa by plane with the help of airlines:
AirAsia;
AirIndia;
JetAirways;
Etihad.
The cost of the flight depends on the season, day of the week, time of day, air carrier and other factors, it can range from $140 to $380. If you have time between plane connections, be sure to see the city.
If you decide to go on an excursion to Delhi, you can leave your belongings in the luggage room located opposite the main entrance of the Indira Gandhi Airport terminal. The cost of storage is quite democratic.
By train
Getting from Delhi to Goa by train is much more difficult, and the road is much longer. In this case you can not book train tickets in advance – such a service does not yet work in India. But the trip will provide obvious cost savings.
All trains to Goa depart from the Hazrat Nizamuddin Railway Station, located in New Delhi. Tickets are sold in the administrative building of the station. There is a special quota for foreign tourists.
The waiting room, along with a cafe, is located directly at Hazrat Nizamuddin Station. It can be reached by subway, cab or city public transport.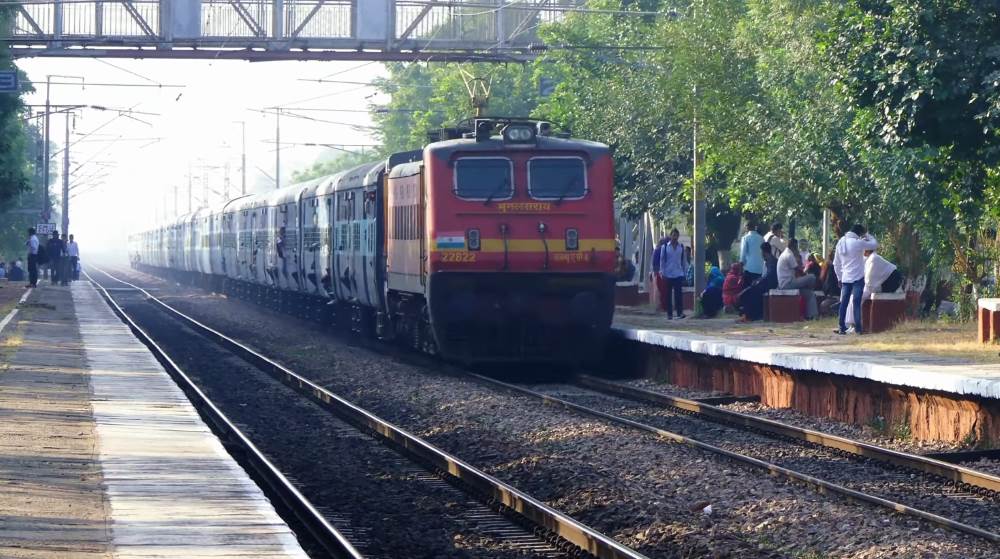 In the subway, you need to tell the end station to get to the station – it's Main Basar Street. Many shuttles can be found just outside the airport when you arrive in Delhi. The main thing is to name your stop correctly.
You will see just as many cabs at the exit of Indira Gandhi Airport. There are state, private cab drivers and simply unregistered "bombs". Shuttle to the train station costs no more than $10.
There are plenty of road signs in the capital of India, so it is easy to get to the right place without help. At Hazrat Nizamuddin Station, look for the special ticket office marked "For Foreign Tourists.
The people of India are quite indifferent to hygiene and sanitation. The train may not have a shower, soap, towels, in the compartment – not washed for a week, dirty dishes, even in a comfortable class of cars.
Railway stations in Goa
Pernim and Tivim are located in northern Goa, near the town of Mapusa. From there you can go to a particular resort by cab or public transport.
Vasco da Gama and Karmali are located in the central part of the state of Goa, near its capital, Panaji.
Madgoan and Kanakona are in the south of Goa. The largest interchange in the state is located here, so it is mandatory to stop passing trains.
A train ticket from Delhi to Goa costs between $10 and $50, depending on the route, speed, and class. It will take from 36 to 72 hours to travel. Indians are not Germans. German precision is unknown to them, so the train may be late.
By bus
Getting by bus from Delhi to Goa is the most difficult and troublesome route. And the direct route through the country can not be found, only occasionally you can get on a tourist excursion. I.e. You will have to travel with numerous transfers.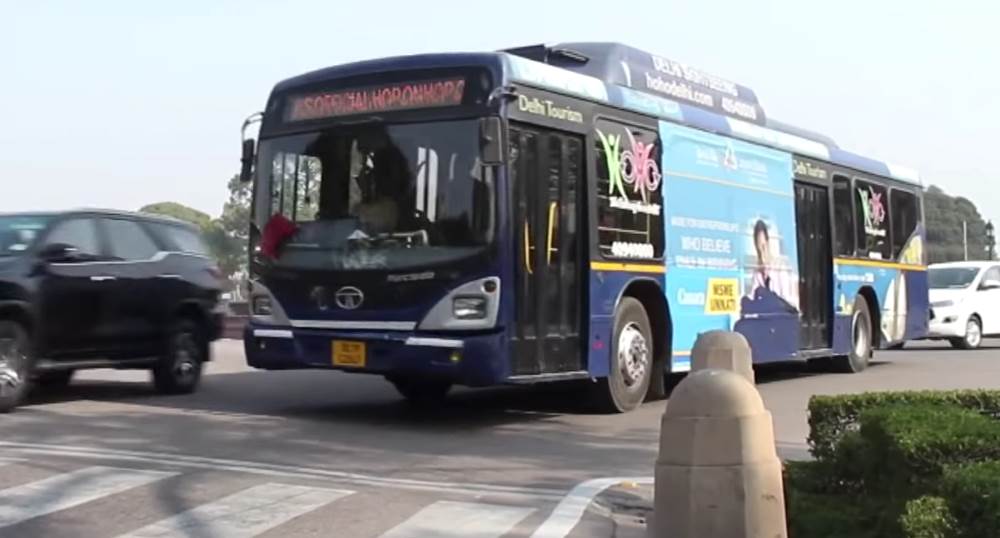 Such a journey can last up to a week or more. But the cost of moving will be inexpensive, even with the need to rent housing on the trip. You will get a lot of impressions.
You should know that Indian roads are not of high quality, air conditioning in the buses are very rare. But the route can choose their own, and periodically deviate from it, sightseeing.
Video tips for a trip to Goa