About 1,500 B.C. In the place of Hersonissos was the ancient settlement of the Minoan era Anisaras, which left many cultural, historical and archaeological monuments and sights, so loved by vacationers.
Top 10 Sights of Hersonissos
The city has a huge cluster of different entertainment venues, where 24 hours a day, tourists from all over the world have fun. This resort is not for quiet family pleasures, although there is a place for couples with children.
The Palace of Knossos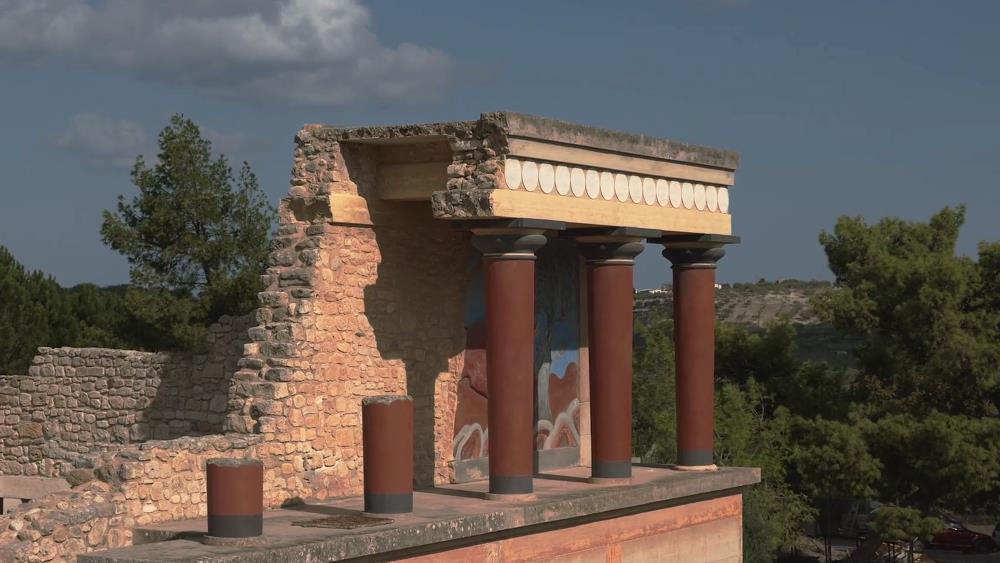 This famous ancient palace is located 30 km from Hersonissos. King Minos, son of Zeus, once lived there. According to Greek myths, this palace 3.5 thousand years ago was the location of the famous Minotaur's Labyrinth.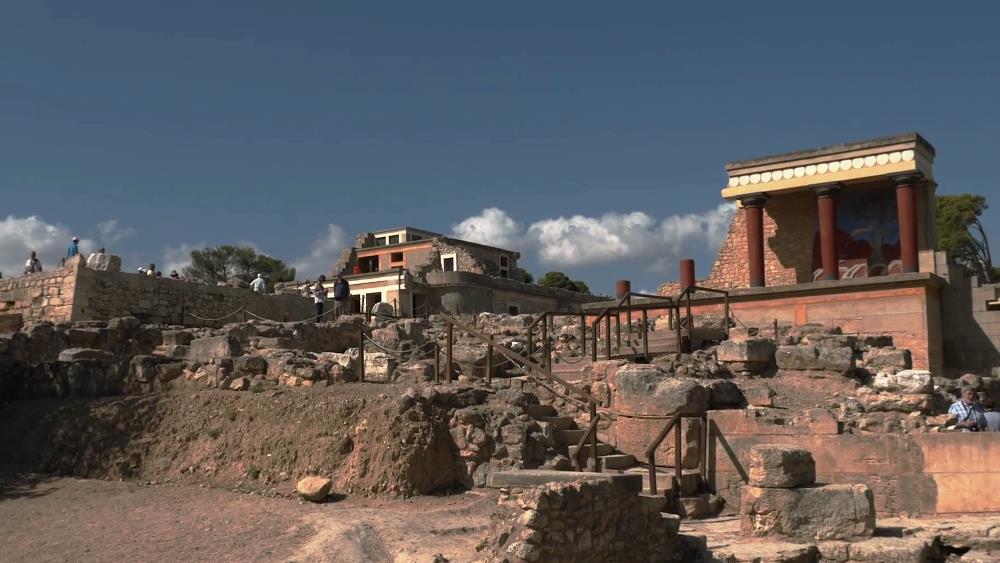 For those days it was a very complex structure, the palace has about a thousand halls, the system of drains. It is one of the oldest sites of Hersonissos and the whole Greece, a favorite of tourists and locals.
Lichnostatis Museum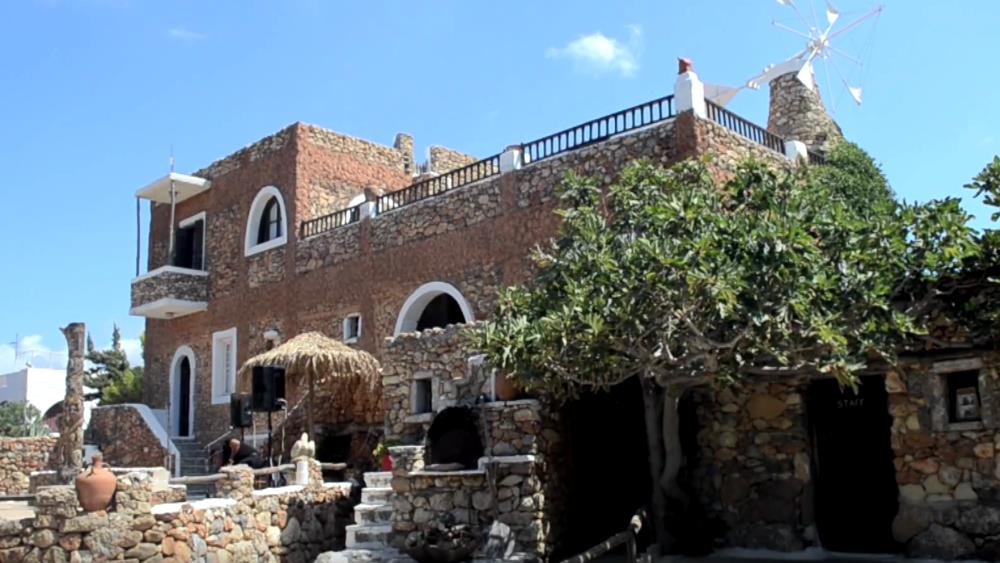 If you wonder what museums to see in Hersonissos on Crete, go to Lichnostatis, it is on the outskirts of the city. It's a great place to explore the history of the city and Crete as a whole.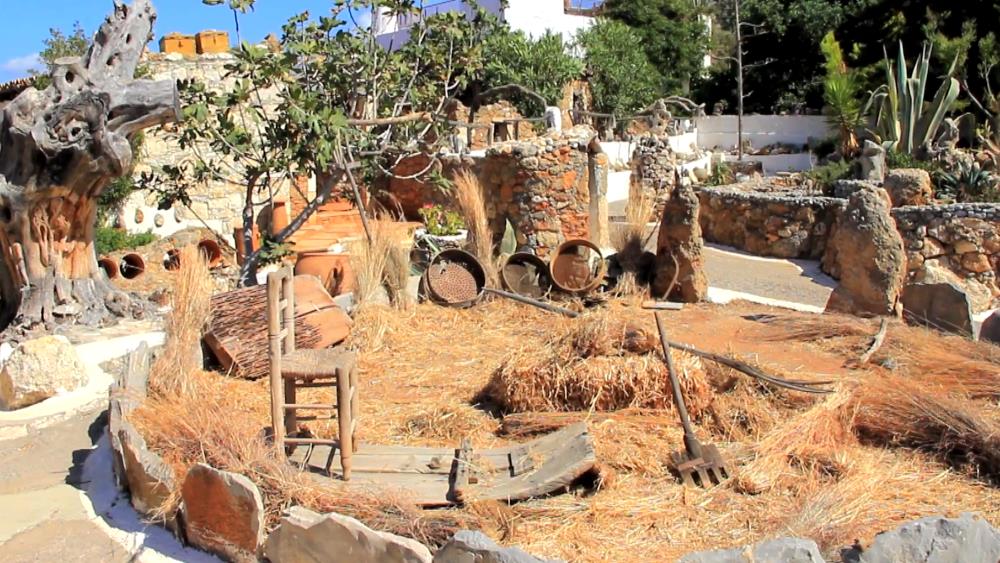 In Lichnostatis you can visit several museums at once and learn the procedure for the creation of many Cretan goods: yarn, leather, mills, looms, etc. A real old village with a chapel and a small vegetable garden is organized here.
Skotino Cave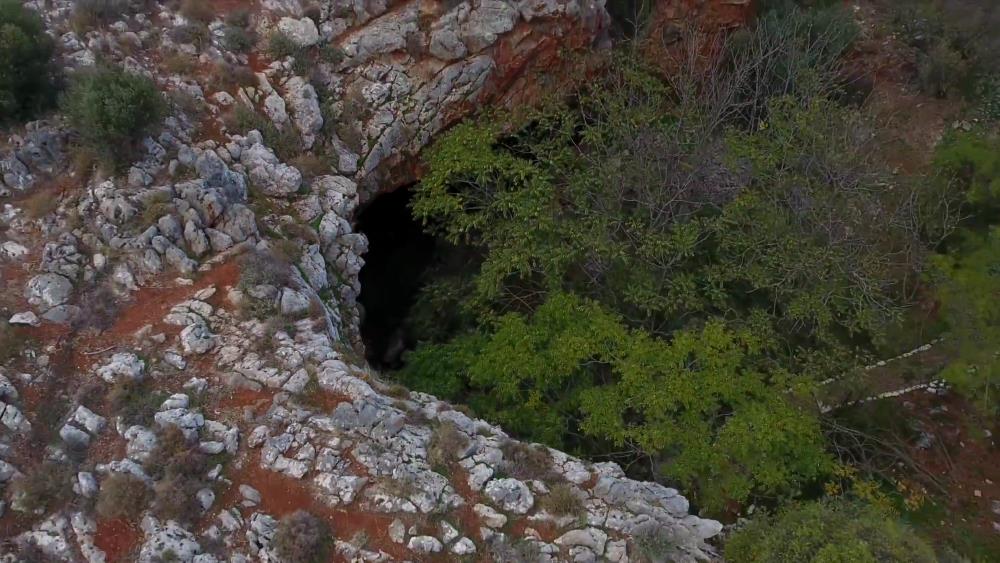 It is a wonderful natural attraction of Hersonissos, Crete and all of Greece, which can be seen for free. The length of the cave – just over 150 m, width – about 40 m, and the height – about 10 m.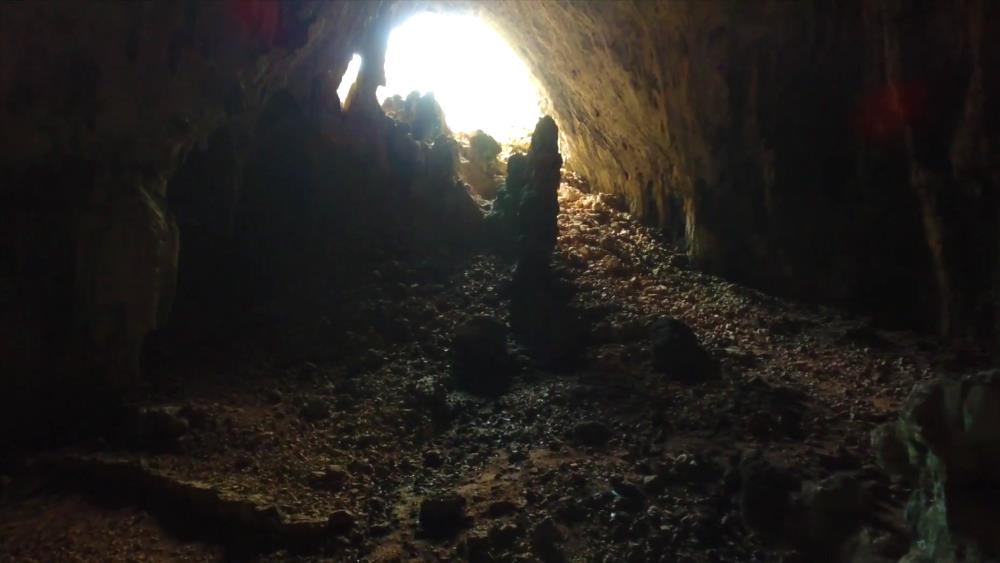 Here you can see several underground halls, where many thousands of years growing beautiful stalactites and stalagmites. The cave will be interesting to visit with children. You only need a flashlight to examine it.
Star Beach Waterpark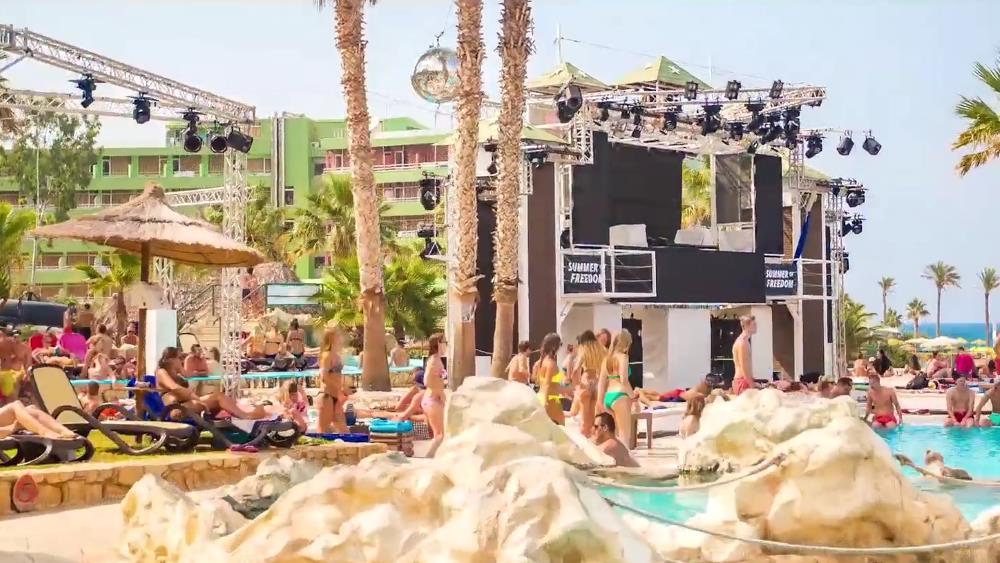 When deciding what to see in Hersonissos in Crete, be sure to visit the local water park with your children, near which you will find a spa area, a beautiful beach, a water sports area, many bars, taverns and restaurants.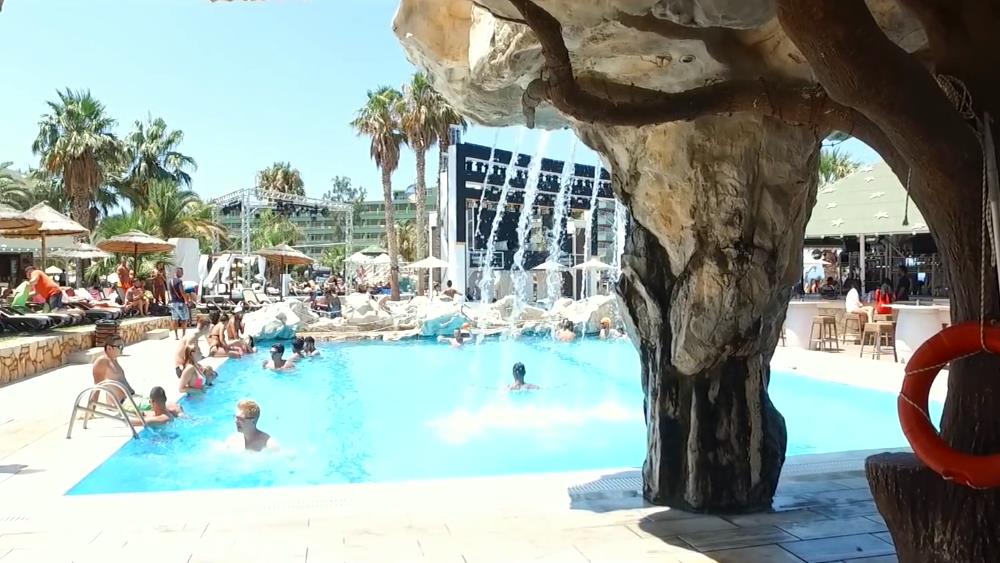 The Star of the Beach water park is the property of the hotel of the same name. This is a great place where during the day the local attractions can be used by children and their parents, and in the evening, along with beer and modern music on them will be happy to relax young people.
Aquaworld Aquarium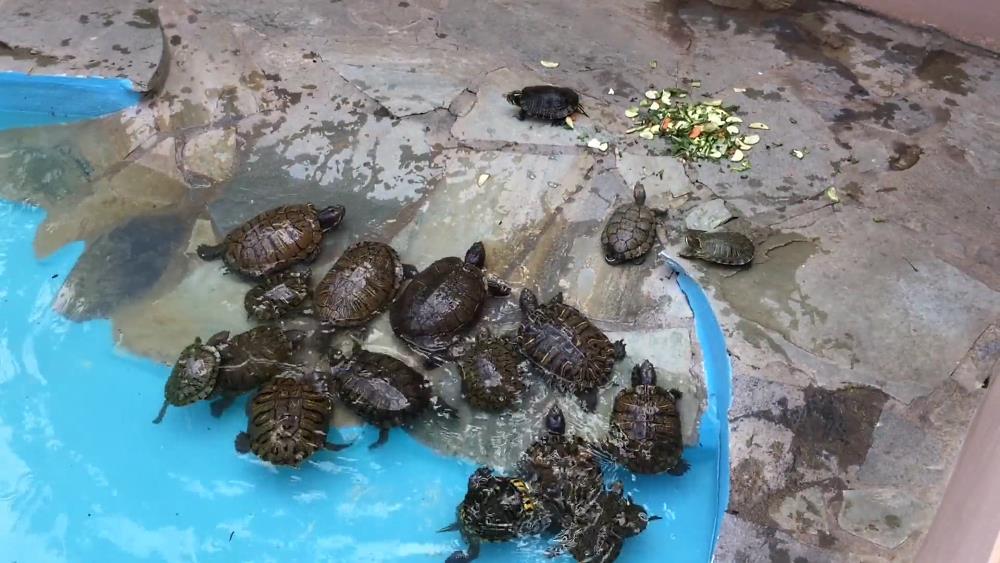 A beautiful place in the city where you can explore with your little one the life of various underwater creatures, reptiles, amphibians, etc. There is a lot to see in Chirsonissos on your own, with children or friends.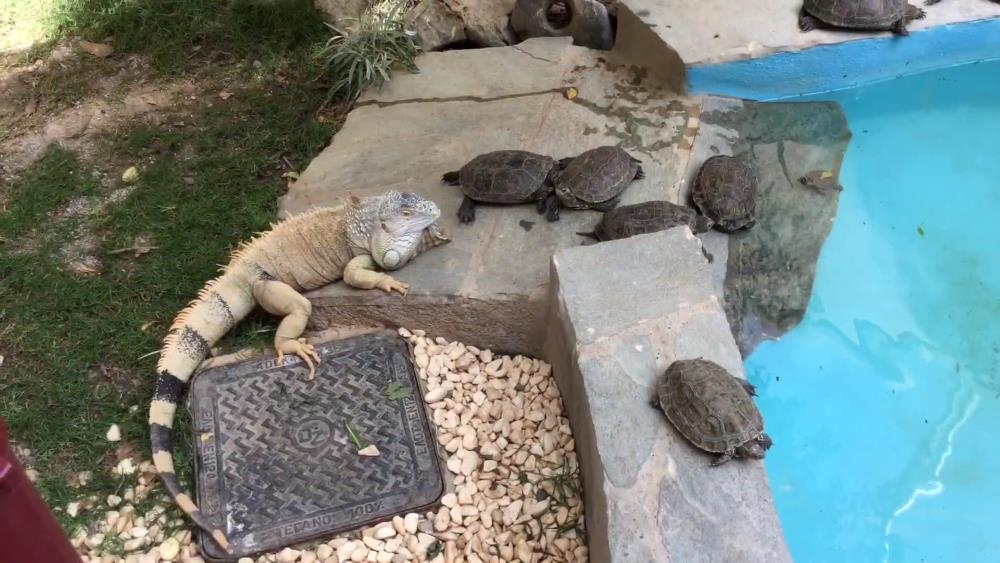 Here you can stroke and feed a python, a sea turtle, and watch an iguana stroll by. It will be very interesting for children to see how the other sea inhabitants are fed before noon.
Sissy Village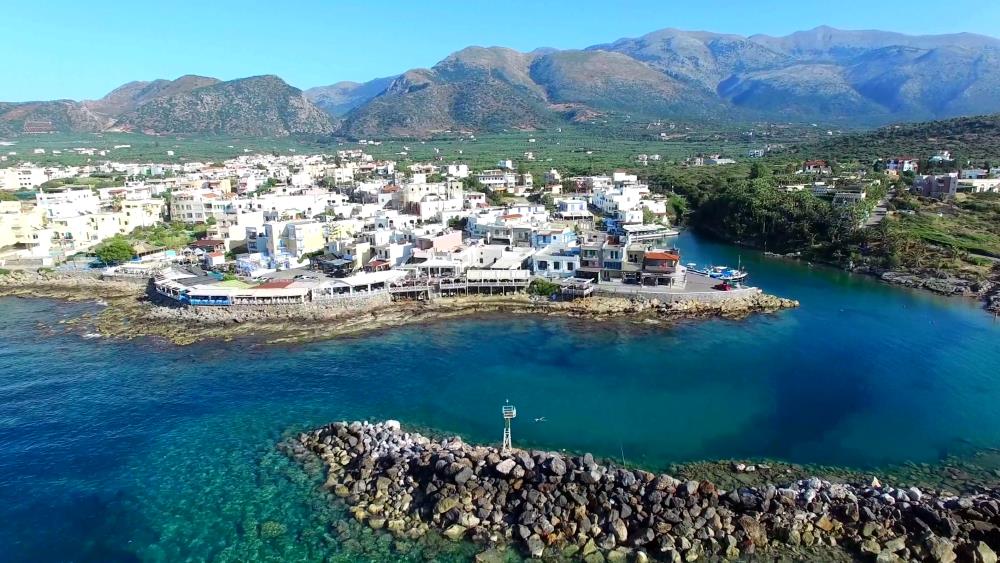 For lovers of the old times it will be interesting to go to the small village of Sissi with a guide or on your own to see how people lived here in the Middle Ages and in modern times near Hersonissos.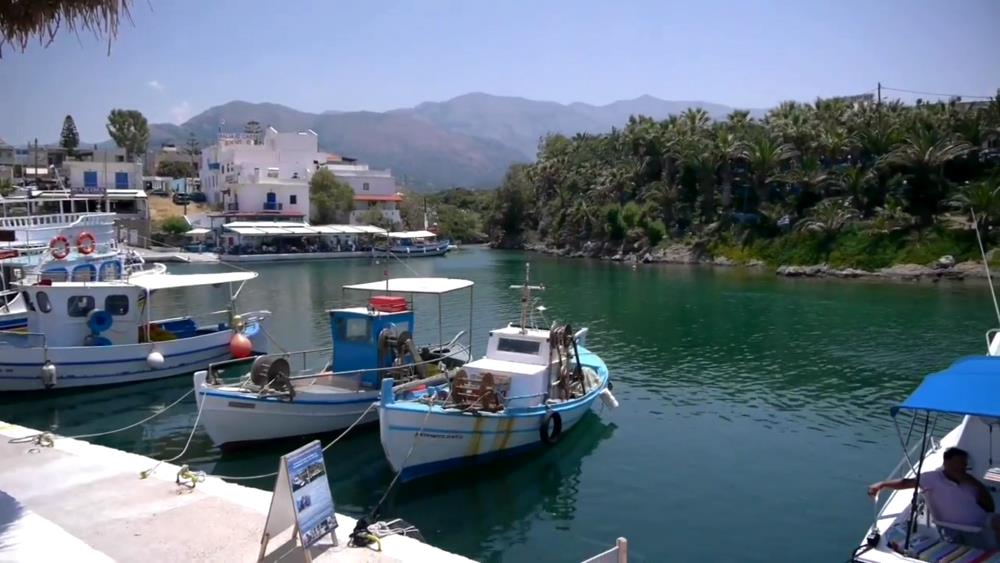 Sissi village was once the port of Hersonissos, today it is an extremely picturesque place by the sea, where you can walk through the old narrow streets, sit in the local tavern, try the delicious dishes of freshly caught fish, etc.
Arion's stable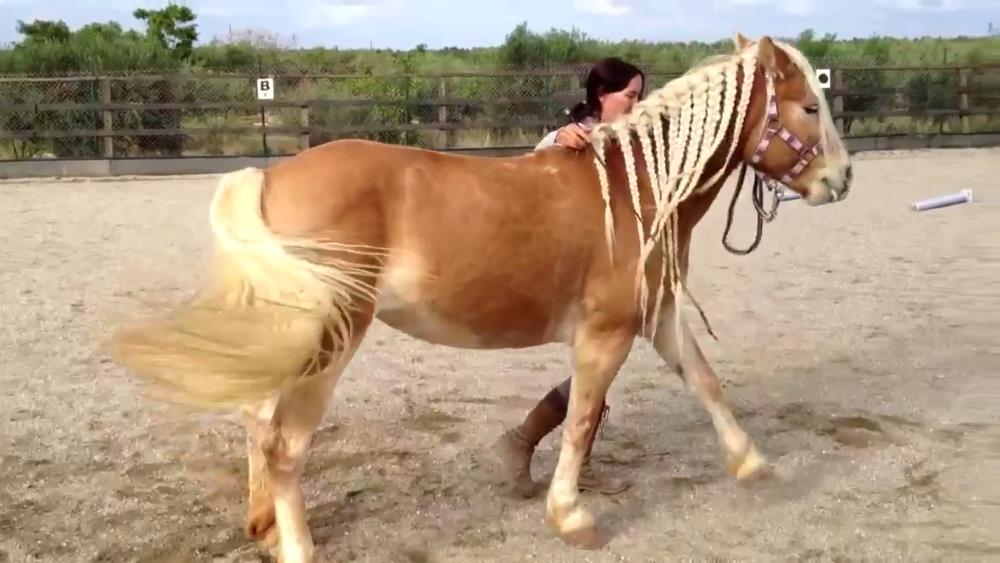 Riding fans can go to this stables to once again enjoy the joy of interacting with horses. There are qualified instructors, they will teach you to ride, even for beginners.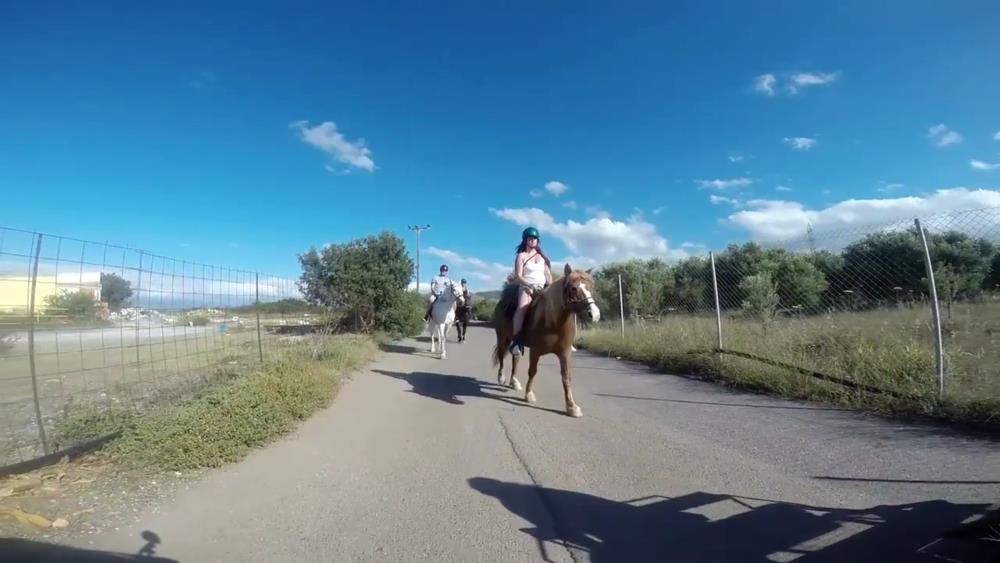 Children will also have a great time at the stables; there is a small petting zoo and a playground for them to play in. The kids are offered a ride on a pony. And you can have lunch at a local tavern offering excellent Mediterranean cuisine.
Park Labyrinth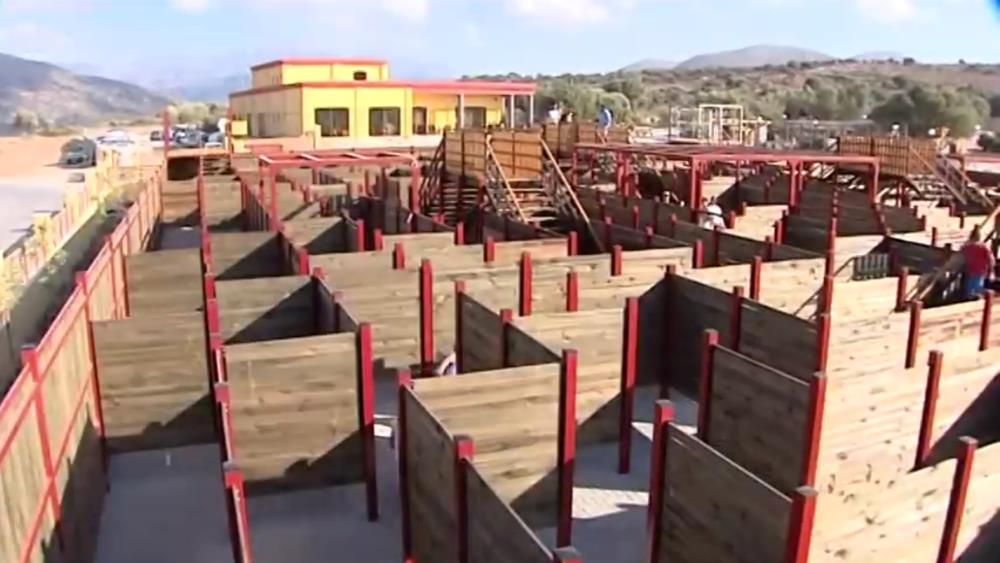 Not far from Hersonissos there is a beautiful park, designed for families. It is based on the myths of Theseus and the Minotaur's Labyrinth. Ariadne's threads here are paths and ladders, which can be used to get out of the labyrinth.
Here you will feel like Theseus, you can walk for half an hour and get out of the complex intricacies. You can also visit a small farm, practice archery, etc.
Ancient ruins on Spinalonga
One of the most interesting sights of Hersonissos and the whole of Crete is the island of Spinalonga, located near the coast. You will see the ruins of the Venetian fortresses, built on the foundations of the ancient Greek acropolis.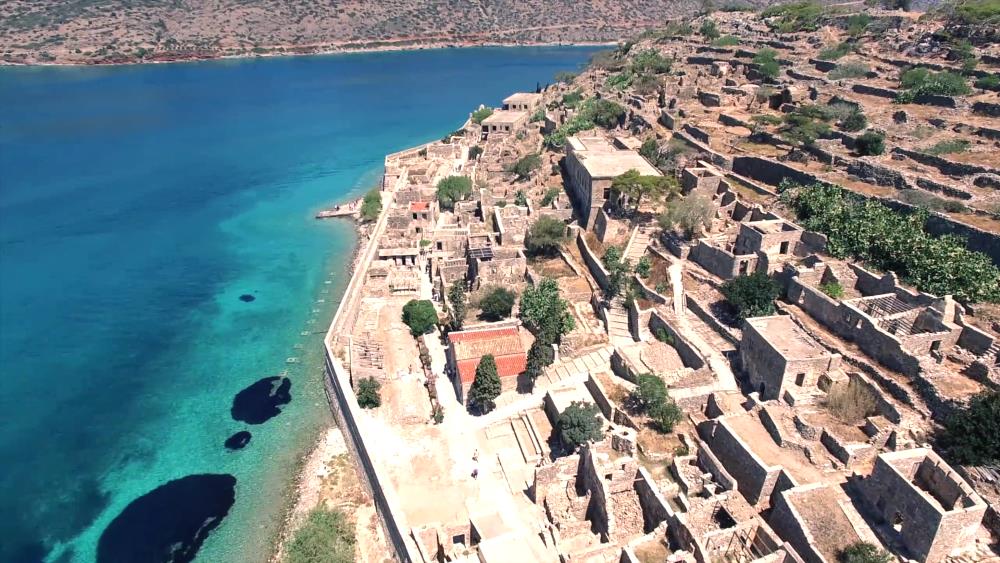 Later Spinalonga was controlled by the Turks. To drive them out of there, the Greeks placed a leprosarium on the island, which existed there from the beginning to the middle of the 20th century. Later, Spinalonga was favored by filmmakers from all over the world.
Old Town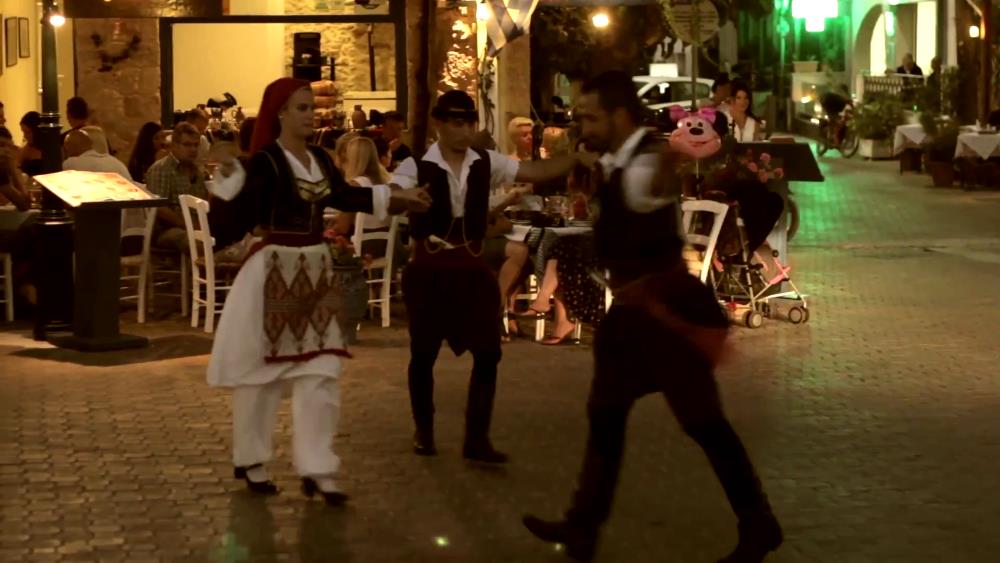 What else should you see in Hersonissos, Crete? Its Old Town has been completely restored since the beginning of the tourist boom. The result is an extremely picturesque corner where the measured life of Crete flows.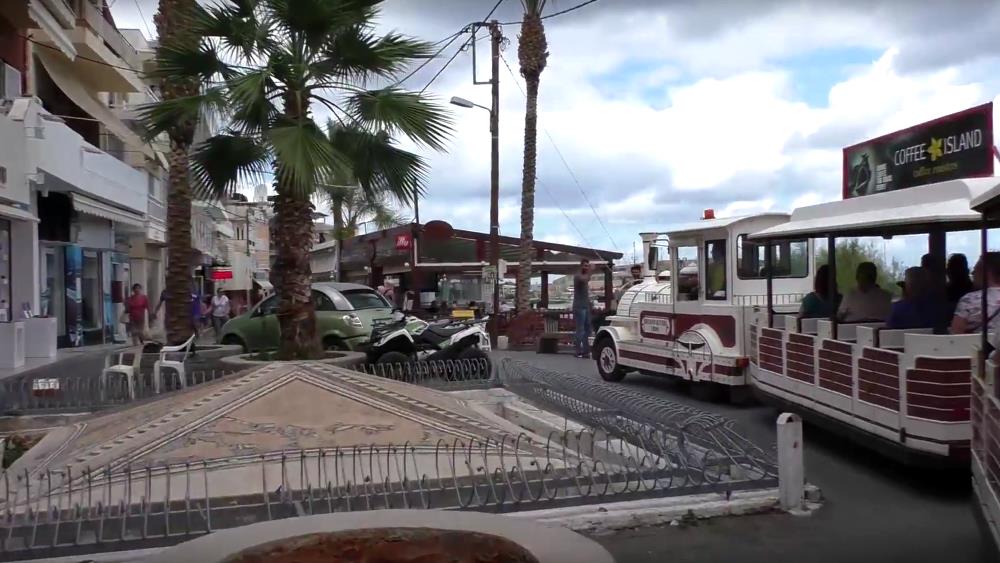 You can walk around this part of Hersonissos, see the local fountain, the old houses of Venetian architecture, decorated with homemade flowers. Be sure to go to the tavern for local food and fine wine.
Entertainment in Hersonissos
Hersonissos has an excellent geographical location: it is located in an oasis on the shores of the Aegean Sea, surrounded by mountains that protect it from the winds and rapid changes in temperature. It has a beautiful mild Mediterranean climate, allowing tourists to vacation at this resort from April to November. The air temperature in July does not rise above +30C, there is no exhausting heat, and the sea for six months has a temperature of about +25C.
Beaches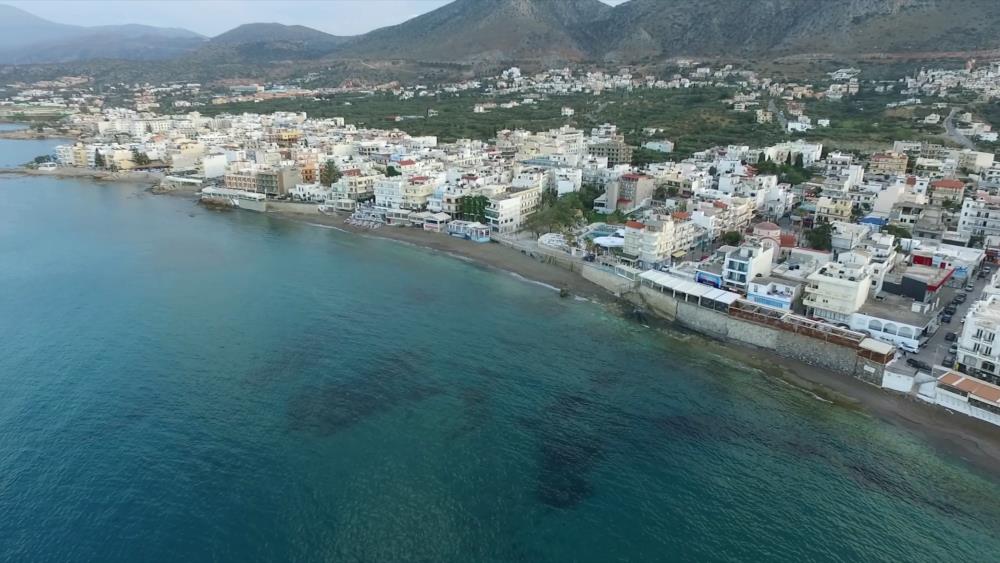 Along the coast along the city are beautiful beaches. And the farther away from the port, the better they are. There is a wide range of pebble and sand beaches for all tastes. Some of them have been awarded the Blue Flag for cleanliness and environmental friendliness.
You have to pay for umbrellas and sun loungers, but a glass of cocktail can be offered to you for free. There is a lot of competition, so the owners of the beach fight for visitors by all legal means.
Near Greta Maris Hotel there is a beach, which is beloved by fans and professionals of water sports. There is also a nudist beach for those who do not suffer from complexes, it is located near Cape Sarandaris.
Fun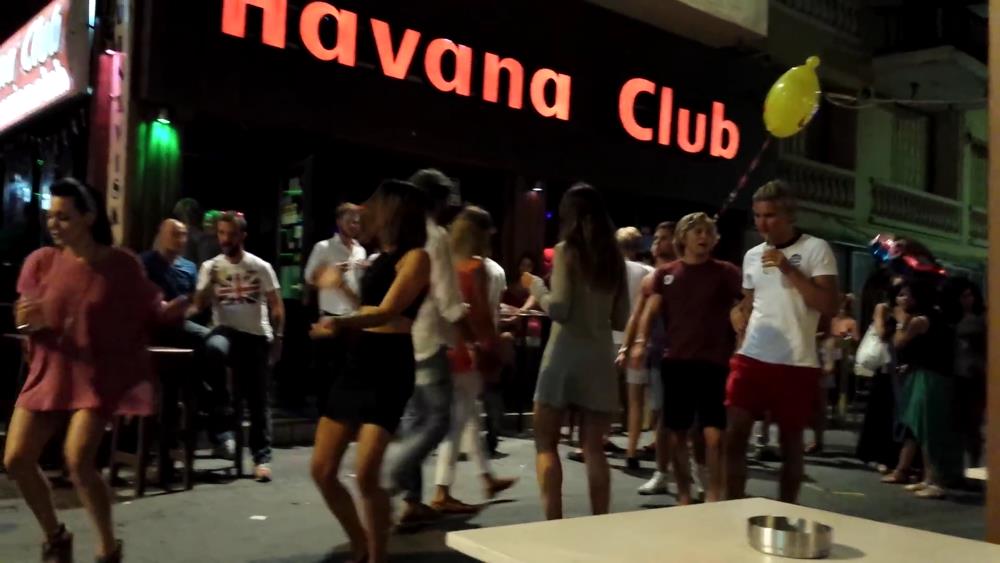 A very glamorous crowd comes here, and they entertain accordingly. Most tourists gather at the city's trendy nightclub, Status Club. You can also relax in "Metrix", "Amnesia", "Salon Cafe", etc.
Those who like the disco of the eighties can go to "Bio Bio Club" or "Camelot Club", there are always a lot of visitors. There are also disco bars in the city with completely free admission.
There are many water parks in Hersonissos. The most famous of these is called the Beach Star. There is enough entertainment for both adults and children, there are many different attractions. You will not notice how time flies by in the water park.
Shopping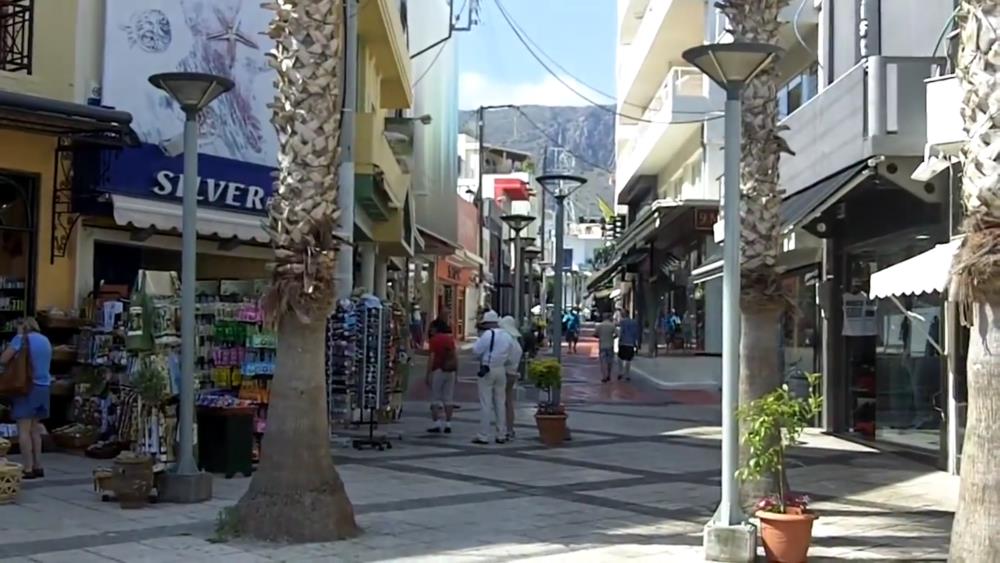 In Greece, and in Crete in particular, clothes and shoes are much cheaper than in Russia. There are not too many boutiques in Hersonissos, but they sell very stylish branded things that cost serious money in our country.
Here you can buy a very high quality and inexpensive fur coat. It is customary in Greek stores to haggle, as a result of which the prices indicated on the price tags can be reduced by 10-12%. Sellers greet customers very friendly.
There are a giant number of jewelry stores in Hersonissos. The jewelry offered there is also cheaper than in our country. You can haggle, but only for jewelry made in Crete.
Huge selection of souvenirs: both consumer goods and works of authorship. Olive trees in pots, Cretan pottery, textiles, paintings, etc. are in great demand among tourists.
How to get to Hersonissos?
Heraklion, the capital of Crete, has Nikos Kazantakis International Airport, where charter flights from Russia constantly arrive. From there to Hersonissos is exactly 25 km. You can get on a comfortable bus, cab or rental car.
Hersonissos sights on the map
Video overview of the sights of Horsenissos
Hersonissos is a resort located in the northern part of the Greek island of Crete. It is known as the capital of Greek tourism and a great place for youth recreation, where the noisy and carefree fun goes on all night long.