Do I need a visa to Goa? This is the first question that arises in a tourist who has decided to go to rest in this paradise place, which has recently become so popular in Russia.
The answer is yes. Visa to Goa for Russians is required, but to get it is easy enough. This is a normal visa for visiting India. In Russia, it is obtained at the embassy or consulate of that country, at the visa center or upon arrival in Goa at the airport.
E-visa to Goa online
With the help of the website of the Indian visa center you can get a visa to Goa, following several steps:
1. Go to the visa center website at: indianvisaonline.gov.in/visa/index.html and carefully read the services offered there. The site only gives information in English, but it is easily translated into Russian through Google Translator.
2. Fill out a simple form, where you specify the personal data necessary for obtaining a visa: passport number, the beginning and end of the trip, etc.
The website has Instructions on how to properly fill out the form to get an electronic visa. It is posted at turdocs.com/wp-content/uploads/2015/12/instructions-completing-h.jpg.
3. Upload your photo to the website and pay online with your bank card for the India visa fee. For Russian citizens it is $60. A commission of 2.5% of the amount paid for payment processing is charged immediately.
4. Within three days after payment of the fee, you will receive an electronic authorization for a visa to India at the airport upon arrival in Goa, to the email address you have provided in your personal information.
This permit is called ETA, you need to print it out on a printer, take it with you on a tourist trip, and show it to the immigration officials in India, they will issue you a visa.
Nuances of obtaining an electronic visa to Goa
Only a person with a foreign passport can apply for an electronic visa to Goa. We recommend that you worry about getting one beforehand, so you don't end up without a visa in India.
If you have a regular passport and not a biometric passport, you will be fingerprinted to confirm your identity. The procedure is unpleasant, but it is only due to the terrorist danger that exists in India.
When going to Goa, check your passport. It must be valid for at least 6 months from the date of arrival in India. Also in the passport should remain two blank pages for stamps of the migration service.
Upon arrival at the airport in Goa, the tourist must show the plane ticket with which he will go home to Russia. You will also have to prove to the service that you have enough money to support yourself for the duration of the tourist trip.
The validity of e-visa to Goa for Russians is 30 days. You can only get it twice a year. And one visa to Goa can be used for one trip, and the next time you need a new entry document.
Visa to Goa for Russians offline
You can get a visa for Goa at the Indian visa center by visiting the office in person. This method of obtaining a visa is for untrustworthy tourists. In Moscow, the center is located at Novy Arbat, 2/412, and in St. Petersburg – at Linear Prospect, 26/205.
Types of visas to India
In the visa centers of India in Moscow and St. Petersburg you can get the following visas:
Tourist visa. Such a visa is needed for persons going to India for recreation, travel, tourist excursions, visiting friends and relatives.
Business Visa. This visa is needed for people planning to do independent business with Indian partners, to train staff for businesses and organizations in India, etc.
Work Visa. Persons with this visa are allowed to work in India as employees in local businesses and organizations with an invitation from their management in advance.
Visa "X". Such a visa is issued for athletes and their coaches, for members of the arts and other creative professions going to India on a professional basis, for those who have decided to study Indian culture.
Student Visa. This visa is required for students studying in India at any educational institution. Teachers go to this country to work in local schools and institutes on a work visa.
Medical visa. There are two types of such visas to India: for patients going to treat and for doctors going to treat. In India, Ayurveda has been elevated to the rank of official medicine, and there are many people around the world who adhere to its treatment principles.
How to make a tourist visa to Goa?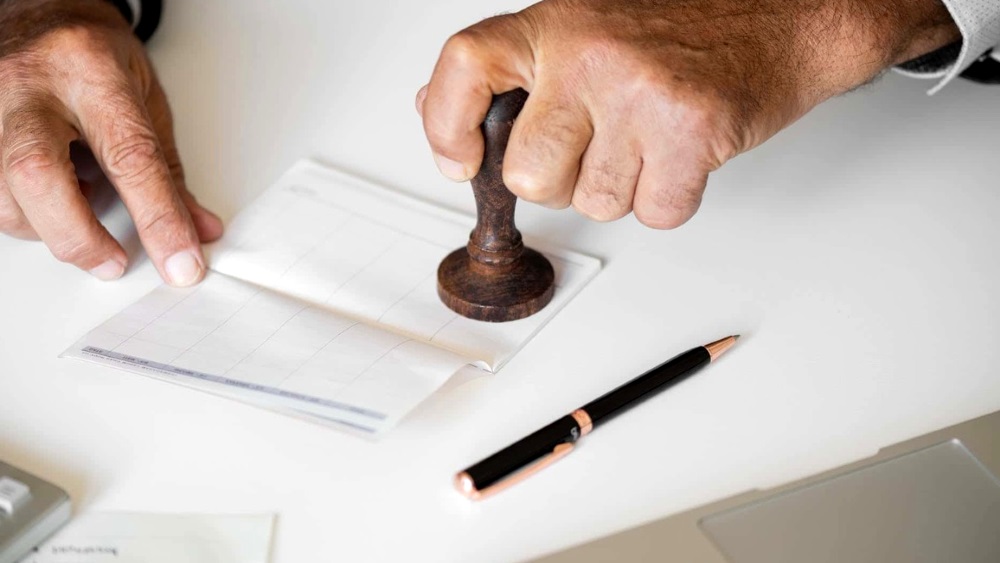 1. List of required documents:
valid passport with copies of pages;
copy of the Russian passport with the first page and the registration page;
Two copies of the questionnaire filled out in the Latin alphabet;
a color photo of the visa applicant;
two airline tickets to Goa and back;
information about the booked room in the hotel;
If necessary, an official invitation from a citizen of India with a copy of his passport.
The questionnaire is filled out online at https://indianvisaonline.gov.in/visa/invalid_url.html and then downloaded and printed in duplicate.
2. Documents for minor children.
Do I need a visa to Goa for minors in Russia? No, the children fit into their parents' visa. If you are taking your children on vacation, you will need a visa:
Copies of each child's birth certificate with translation into English;
consent of the second parent to take the child abroad, certified by a notary, if the child is flying to Goa with one of the parents;
The consent of both parents to take the child abroad, if the child is going to India with other relatives.
3. How much is a tourist visa to Goa?
Visa to Goa for Russians living in Moscow and St. Petersburg, is made out within 5 working days, and for other citizens of our country, registered at the place of residence in other regions of the Federation – within 20 working days.
4. How much does a visa to Goa cost?
For visa registration you should pay in the Indian visa center the amount of 1805 rubles in cash or through a bank card.
Why can a visa be denied?
To travel freely to India, you need to prove that you are wealthy enough to live there. This requires a bank account statement and proof of ownership of real estate.
Before you travel, it is mandatory to purchase appropriate medical insurance. Usually it is included in the price of a tourist trip, but additionally ask the tour operator about it does not hurt.
Visa to India is often denied if there is a suspicion that the applicant goes to this country not for recreation, but to work. But in the case of Russians, these are fairly rare rejections.